Singapore Food Festival 2017's best picks
Adapted from source: @gisellepeh
There are 2 things Singaporeans love more than anything else: food, and any event dedicated to it. It's no secret that we take our food seriously, and so any pop-up festival or bazaar that celebrates food in all its mouth-watering, stomach-filling glory calls for a celebration of its own.
To all my fellow foodies out there, here's your food fest experience of a lifetime. The annual Singapore Food Festival will be held all over Singapore from 14 July to 30 July. Loosen your waistbands and call up your food squad – regardless of whether they're Traditional Tasters, Culture Cravers, Gutsy Gourmands, or Art Addicts.
Gutsy Gourmands
Gutsy Gourmands are the ones who push boundaries, who try the unexpected. In fact, if Steve Jobs was a foodie, he'd be a Gutsy Gourmand. This Singapore Food Festival, to cater to those always looking for new experiences to tantalise their tastebuds, this lineup features Modern-Singaporean (mod-sin) cuisine and quirky food trends.
1. Open Stoves @ Timbre+ – 28-30 July
A few selections from last year's Open Stoves, source: @thefoodinterview
If your parents have ever tsk-tsked at you for playing with your food, you can finally fulfill those dashed childhood dreams at Open Stoves @ Timbre+. The concept behind Open Stoves is to welcome new food adventures, and this year's edition will involve fusing gastronomic delights with interactive games.
Source: @timbremusic
Last year's edition had an outdoor barbecue, and this year, Timbre+ is upping the ante and going old school, with retro arcade games and super-sized outdoor games. Off-menu treats will be whipped up by both Timbre+'s resident chefs and special invited guests. This is also the first year Open Stoves is holding a Wok This Way outdoor beer garden, where you can try wok hei-infused dishes paired with craft beer.
There will also be beer guzzling and "iron stomach" competitions, so grab the biggest eaters you know and bring them over!
Open Stoves @ Timbre+
Price: FREE entry!
Location: Timbre+ JTC Launchpad @ one-north, 73A Ayer Rajah Crescent, Singapore 139957
When: 28-29 July 2017 – 12PM-1AM, 30 July 2017 – 12PM-12AM
Website
2. STREAT @ Clifford Square | 14 & 15 July
Prepare your stomach for the master of all food fairs, featuring a whole lineup of stalls specially curated by renowned chefs. As Singapore Food Festival's signature event, the 2017 edition of STREAT will feature a pop-up restaurant by Chef Malcolm Lee of Michelin-starred restaurant Candlenut, and Chef Willin Low of Wild Rocket, who is widely recognised as the founder of Mod-Sin (modern Singaporean) cuisine.
The pop-up restaurant will have a 3-course Mod-Sin and Peranakan menu with appetisers and mains served communal style, before ending off with individual desserts, all at only $50 nett!
The pair will work together to find 9 teams of talented hawkers and chefs who will man the stalls at STREAT, preparing traditional dishes with their own unique spins. One of the talents shortlisted so far is Singapore's national culinary team, who won two gold medals at last year's Culinary Olympics. Yup, you'll be savouring grub whipped up by world champs.
Other confirmed teams are New Ubin Seafood, Peranakan Khek, and collaborative efforts like Taste Affair x The Masses and Keng Eng Kee x Good Chance Popiah.
Source: @savoirsam
Price: FREE entry!
Location: Clifford Square, 80 Collyer Quay, Singapore 049326
When: 14 & 15 July 2017, 5PM-10.30PM
Website
3. Chocolate Wonderland @ ION Orchard | 14-16 July
Two words: chocolate heaven. Chocolate Wonderland is Nirvana for any chocolate lover, and will be held as part of ION Orchard's Culinary Creations. Culinary Creations itself is held from 9 June to 31 July, and will feature diverse aspects of local culture. There'll also be an exhibit on Peranakan culture (11-19 July), including food tastings, lessons on kueh making, and handicraft workshops.
Feast your senses on chocolate infused with local ingredients, as well as cook-off competitions and stage games.
Tip: Download the ION Orchard mobile app and access Holideals for 1-for-1 dining deals and complimentary shopping vouchers!
Price: FREE entry!
Location: ION Orchard, 2 Orchard Turn, Singapore 238801
When: 9 June – 31 July 2017, 10AM-10PM
Website
Chocolate Wonderland: B4 ION Orchard, 14-16 July 2017
Singapore Cultural Experience exhibition: ION Art, 11-19 July 2017
Food and Heritage Trail: 11-31 July 2017
4. SG-inspired Bottled Cocktails – Throughout SFF 2017
The cocktails' bottles haven't been released yet, so stay tuned! Source: @drinksundaypunch
We might not normally associate cocktails with hawker food, but this Singapore Food Festival introduces unique hawker food inspired cocktails, thanks to the folks behind Sunday Punch.
Turn your usual happy hour up a notch with The East Side, a refreshing gin cocktail inspired by the famous Katong Laksa. With the infusion of laksa leaves, lemongrass and lime, you'll get a taste reminiscent of the spicy soup stock.
For those less hot on drinking savoury cocktails, try Kopi B, a punchy drink with a distinct kopi taste.
The cocktails are available from 14 July to 30 July. Stay tuned to drinksundaypunch.com, or contact Sunday Punch at 9634 2121.
Price: $20 per 100ml bottle, $38 for a pair of 100ml bottles, $70 per 500ml bottle
When: 14-30 July 2017
Traditional Tasters
Traditional tasters are those who prefer a simple dinner at the hawker centre with that char kway teow or chicken rice stall that they grew up eating over that fancy new restaurant that's trending on social media.
They appreciate the latest trends – salted egg everything, right? – but deep down in their bellies, there's no food like traditional food.
5. Kueh Appreciation Day @ ToTT Store | 23 July 2017
If you grew up loving your grandmother's homemade kuehs and store-bought ones don't quite hit the spot, this is the closest you'll get to that heritage taste. Kueh Appreciation Day will see a mini bazaar of all things kueh and kueh-related at Dunearn Road on 23 July, including some of Singapore's most traditional kueh-makers who still make their wares by hand daily using traditional recipes and techniques.
There will be kuehs on display from almost all of Singapore's ethnic groups – Eurasian, Hainanese, Hokkien, Teochew, Hakka, Peranakan, and Malay. There will also be live demonstrations of how some rare kuehs are made. You'll even be able to try your hand at creating these treats during the kueh master-classes!
Price: FREE entry! Kueh Demonstration Classes start from $20.
Location: ToTT Store, 896 Dunearn Road, #01-01A Sime Darby Center, Singapore 589472
When: 23 July 2017 – 10AM-4PM
Website
6. The 50 Cents Fest! @ Chinatown Food Street | 29 & 30 July
Source: @gisellepeh
Gone are the days when we could fill our tummies for 50 cents with bowls of noodles, but you can relive those memories if you're at Chinatown Food Street on the 29th & 30th July.
Treat yourself to Abacus Seeds – a Hakka delicacy made with yam, Cantonese Paper Wrapped Chicken, Hokkien Rickshaw Noodles, Ah Balling and Ice Balls. With all these choices from as little as 50 cents each, you're in for a treat.
It's not just food you should come here for – the entire Smith Street will turn old school, with roving giveaways of old school snacks and toys, games like hopscotch, and character mascots from the 1980s.
P.S.: Come in your best 80s fashion and you might get picked to win attractive prizes!
Price: FREE entry!
Location: Chinatown Food Street, Smith Street, Singapore 050335
When: 29 July 2017 – 1PM-11PM, 30 July 2017 – 11AM-11PM
Website
Culture Cravers
Culture Cravers are the ones who simply love the Singaporeanness of our food scene, who will never be able to live without the smell of char kway teow, who needs their daily dose of kopi/teh-peng, and will always appreciate the ice cream man along Orchard Road.
Because in Singapore, there's no better way to explore our culture than through food.
7. Singapore Tea Festival | 22 & 23 July
Here's one for tea aficionados. A brand new event debuting at this year's SFF, the Singapore Tea Festival organised by the 1872 Clipper Tea Co. celebrates all things tea – from local tea brands to tea craftsmen, and the rich heritage behind the industry.
Source: @1872clippertea
There will be 4 areas to explore here, the Tea Market, Tea Room, Tea Museum, and Teapitiam. Take your pick of your favourite brew at the Tea Market with creations by local tea brands like 1872 Clipper Tea Co., Gryphon Tea Company, Tea Chapter and Amuse Project.
After that, head on over to the Teapitiam for local-inspired eats and pop into the Tea Room to learn about Singapore's tea history, before catching the exhibits at the Tea Museum.
Hint: There will be freebies, so be sure to check out the 3 special tea blends created exclusively for the festival!
Price: FREE entry!
Location: Various venues in ION Orchard
When: 22-23 July 2017 – 10AM-10PM
Website
8. Hawker Spotlight @ Maxwell Food Centre | 16 July
Source: @hausofpash
Hawker food is a quintessential part of any Singaporean's life, but most of us are unaware of the varied and rich backstories behind our favourite hawker dishes. It's time to get enlightened at the Hawker Spotlight, held on 16 July at one of Singapore's first – and still one of the best – hawker centres: Maxwell Food Centre.
Source: @lifewithmuay
Maxwell Food Centre is best known as the home of Tian Tian Hainanese Chicken Rice (stall 10), which was listed in the Michelin Bib Gourmand 2016 recommendations, but the spotlight doesn't stop there – their China Street Fritters (stall 64) and Hock Soon Roasted Duck (stall 71) also warrant mention.
There will be a guided media tour by Moses Lim of Under One Roof fame as he brings you around the hawker centre, speaking to veteran hawkers about their stalls' histories and watching them prepare their iconic dishes.
A contest will be held on-site for a small group of food lovers to be part of this tour, so be sporting and win a rare opportunity to see what goes on behind the scenes!
Location: Maxwell Food Centre, 1 Kadayanallur Street, Singapore 069184
When:16 July 2017, 3PM-4.30PM
Website
Art Addicts
Art Addicts are the ones who appreciate that eating is more than to fill your tummy – it's an experience best enhanced by stimulating other senses. These are the ones who enjoy unique immersive experiences like Dining in the Dark or theatrical performances like Andsoforth, where you have your dinner in a secret location and the waiters double as actors.
9. Immersive Food-and-Dance Experience @ Project Plait: Inheritance | 20-22 July
We were constantly told not to move around while eating when we were kids, but conventional dining etiquette is thrown out the window at Project Plait: Inheritance, one of Singapore's first interactive dining experience that combines food with contemporary dance.
Expect 5 immersive dance sets to be the visual soundtrack to your 5 Singapore-inspired courses – taking the conventional multi-sensory dining experience up a notch.
Price: $78 for Adult (5-course menu), $38 for Child (4-10 years old, 3-course menu)
Location: Jiakpalang Eating House, 456 Alexandra Road, #01-06, Singapore 119962
When: 20 & 21 July 2017 – 7.30PM, 22 July 2017 – 12.30PM
Website
Save some tummy space for SFF 2017
From massive food fests under one roof to chocolate heaven, you'll be spoiled for choice on where to treat yourself in these coming months. The Singapore Food Festival is a foodie's heaven, and we've picked just 10 to feature here. There are even more to look out for – just check out the Singapore Restaurant Festival or the Hawker Wine Safari!
No more excuses on having not enough food options – this is your ultimate guide to making the most of this crazy local food extravaganza!
---
This post was brought to you by Singapore Tourism Board.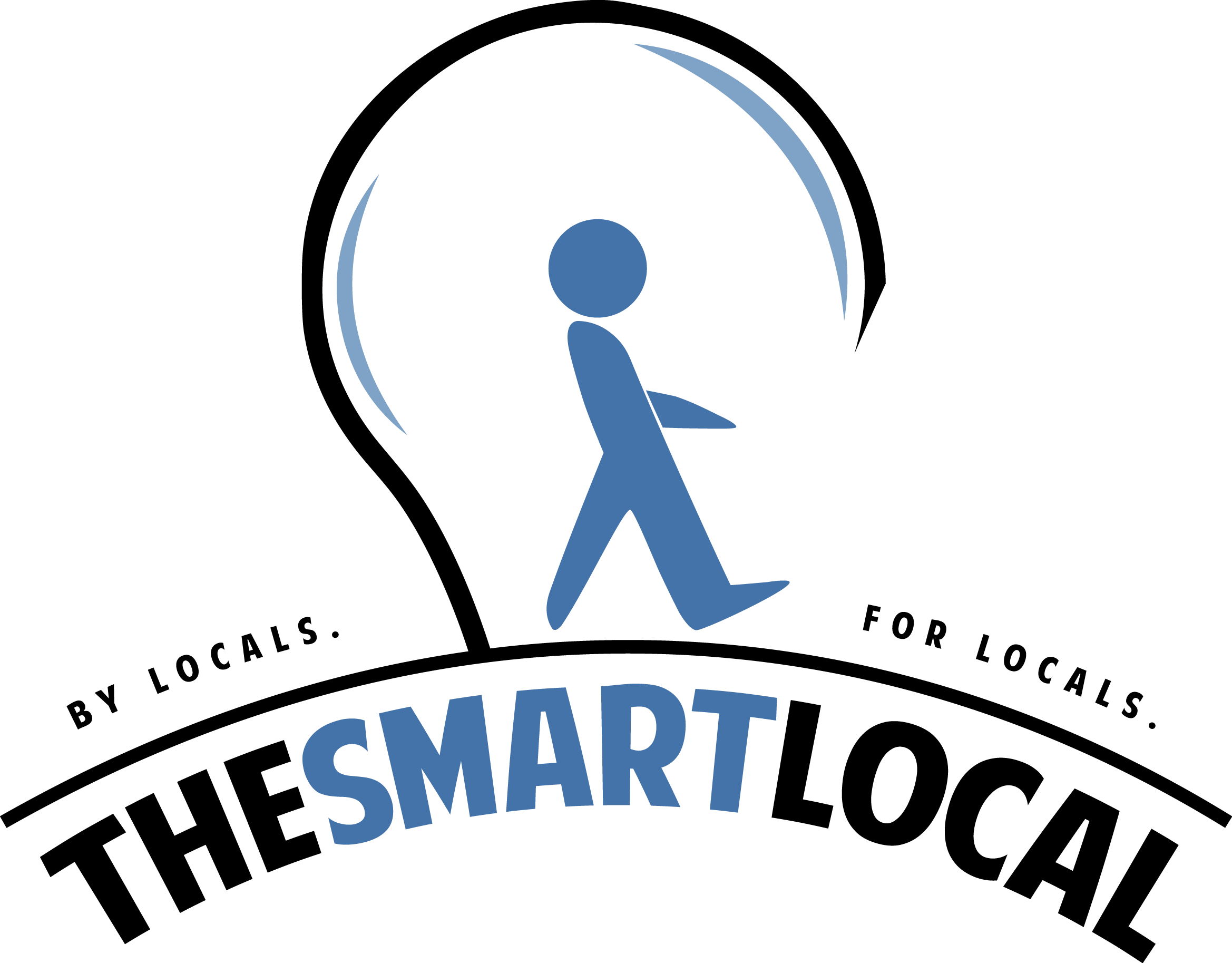 Drop us your email so you won't miss the latest news.