Singapore Food Festival 2016 is here
There's something about pop-up events that makes them so fun. Perhaps it's the transient 'here today, gone tomorrow' nature of the event, or the expectation that it sets up of a special experience that is specially curated, brimming with imagination, and featuring the labour of craftsmen at their best.
And if the pop-up is centred around the #1 Singaporean fixation, FOOD, you'll have a winner! From 15 – 31st July 2016, the Singapore Food Festival will roll round again, offering loads of pop-up stalls with great food, kind of like the pop-up lifestyle events we love. A bonus: there is a fixed calendar of pop-up events under the Singapore Food Festival, so you can plan, settle on a serious game plan and get your food fix hot off the pans.
Live up to your national identity a.k.a foodie with the most anticipated pop-up event of the year! Get ready to paint the town red.
1. Eat along the CBD streets at SFF's signature event STREAT
STREAT 2015
We're always looking for new ways to enjoy our food. Recently, local joints have brought to life our food fantasies, from chendol waffles to a jaw-dropping kaya cocktail in a jar, showing that all it takes is a little imagination to make our iconic food pop. At SFF's signature event STREAT, unique food reimaginations will be unveiled, alongside throwbacks to traditional foods full of heritage we all love.
As an added incentive to visit STREAT, celebrity chef Susur Lee, Restaurant Labyrinth's Han Liguang and Tunglok Heen's Ken Ling are collaborating to serve an exclusive 5-course dinner menu that'll redefine expectations of favorite local delights. This pop-up restaurant is a one-time-only treat for foodies, so don't miss out on it!
STREAT
When: 15 – 16 July 2016 | 5 – 10.30 PM
Where: Clifford Square, 1 Fullerton Rd, S(049213)
Entry: Free
Find out more here.
2. Revisit Chinatown Food Street's heyday as a street food haven
Pop by the new and improved Chinatown Food Street for food festivities rain or shine, because all the food is under one spanking new roof. We promise live music, buskers and entertainers clad in traditional Chinese outfits.
Get the regular Smith Street fare and the festival specials, or reminisce the days before plastic dessert bowls, with rainbow ice kachang sculpted into balls. Watch out for rickshaw noodles or kan chia mee and experience for yourself how people in the past took pleasure in the small things.
And when you hear the "kok-kok" sound, you know you're steps away from kok kok mee. Tasting portions of KKM and other old-time favs will be going from $0.50 – $2.50. A small price to pay to jolt some memories. You deserve a "kok" on your head if you miss out on this!
The 50 Cents Fest!
When: 30 July 2016 | 5 – 11 PM
31 July 2016 | 11 AM – 11 PM
Where: Chinatown Food Street, Smith Street
Find out more here.
3. Play Neon Beer Pong at Timbre+'s first Outdoor Barbecue
Timbre+ is where mainstream food fascination goes fringe, with craft beers, live music and, of course, great grub. With the Singapore Food Festival rolling into town, Gastropark Timbre+ is bringing an extra oomph to food and fun.
At this container park, you'll find neon beer pong, outdoor barbecues blowouts and your favorite outdoor games, super-sized. The fun will be uncontainable, not to mention the amount of food. Work up your appetites with activities like Run the Dish/Beer Mile — you're going to need the stomach space.
Local artistes will be your jukebox jam every night. This SFF, head down with song dedications and bold declarations of love to food… I mean your loved ones. Our suggestions are Queen's "Crazy Little Thing Called Love" or Taylor Swift's "Love Story".
Timbre+'s resident chefs will be pairing up with guest chefs, debuting their own "Love Stories" with new food combinations. Prata Taco with Barbecued Pork Collar/Stewed Tripe or Cebu Bellychon? Yes please. Six epic new food affairs will form this during this exciting event. So baby, just say "Yes" to Singapore Food Festival's initiative to match two chefs and see what hatches.
Open Stoves by Timbre+
When: 23 – 24 July 2016 | 12 PM till late
Where: Timbre+, One-North
Find out more here.
5. Get your hands on Chicken Rice Makis or Chicken Rice with Tea
Each of us swears by our favorite chicken rice store, but few of us have tried chicken rice infused with tea or rolled into a maki.
As part of Chatterbox's 45th Anniversary, they've hatched a plan to infiltrate the CBD, with a food-truck serving up Chicken Rice Makis ($8). Keep your eyes peeled, their truck might just pull up right by your office space. You can get their Chicken Rice ($12) or Seafood Laksa ($8). That's the same great food minus the service and delivery charges.
A much better way to beat the lunch crowd than waiting for your food delivery!
Chatterbox Food Truck (Chicken rice maki)
When: 15 – 31 July 2016 | 12 – 2PM
Where: The Chatterbox food truck will be going around the CBD. Get the latest updates by following Mandarin Orchard Singapore on Instagram or on their Facebook page.
Not to be outdone, TWG's got tea-infused chicken rice on the menu this Singapore Food Festival! Going where no chicken rice store has gone before, TWG's pushing the limits of tea compatibility. Their salons will be serving Indian curry made with tea – what a plot tea-wist.
Tea Infused Heritage Journey (Tea-Infused Chicken Rice)
When: 15 – 24 July 2016
Where: Selected TWG Tea Salons
6. Picnique: the classy way to picnic with chic at ION Orchard's basement
Take your picnic game to a new level of chic – you'll never run out of style picnicking at ION. This July, the usual holding pen for BAKE Cheese Tarts queuers will be overrun by a band of picnickers. ION Orchard's B4 station will transform into a literal cool-de-sac, a très cool picnic nook that's air-conditioned to boot.
Ladies, keep those manicured hands on fleek and carry on primping, because ION's got you covered with the food prepping. Spend a minimum of $50 at ION's F&B outlets and redeem a free picnic basket worth more than $100! Picnicking is the perfect way to rest your feet after combing the streets for GSS steals.
The best part, you'll only be two steps away from a minimalist mat from MUJI or Jason's Marketplace for your other picnic needs.
ION Orchard Culinary Creations 2016: Picnic in Style!
When: 15 – 17 July 2016 | 10 AM – 10 PM*
Where: ION Orchard B4 Station
Find out more here.
*Picnic Basket Redemption: 15 – 17 July | 11 AM – 1 PM & 6 – 8 PM
7. Get a five-course hawker meal, paired with Sing-spired cocktails
If you missed Singapore Cocktail Week in March, you have a second chance at cocktail redemption. Never before have Newton's Oyster Omelette, Katong Laksa and Maxwell Chicken Rice been paired with their own customized cocktails. Cheeky Uncle, Ginger Yuzu Buck and Chilli Rose Sours are part of this mixology medley.
At Tippling Club this Singapore Food Festival, you'll be in for amusing surprises. We're definitely curious about their Cheeky Uncle concoction and could their Chilli Rose Sours be homage to our favorite Bandung?
Singapore hawker favorites are reimagined with the curious creations of Tippling Club. Every plate's a canvas and flowers are never too outlandish to use as garnish. Who knows what to expect when founder Ryan Clift unleashes his creative genius with Singaporean favorites with his 5-course hawker sequence?
You're guaranteed that Tippling's artistic and quirky interpretation of Singaporean cuisine will be Uniquely Singaporean.
Street Hawkers Inspired 5-course Pairing
When: 18 – 23 July 2016 | 7 PM – Closing
Where: Bin 38, Tippling Club, 38 Tanjong Pagar Road
Price: $220/pax
Find out more here.
8. Discover bibik masak hacks, make ayam pongteh and savour real traditional food
Miss the immense joys of cutting class to go on those "learning journeys" through the Kampong Glam and Little India alleys? Relive those memories with CRAVE! Singapore's Spice Trail, Malay Heritage Experience and Little Nyonya Kitchen tours. These are excursions I'll gladly sign myself up for.
The best way to brush up your cultural awareness is when food enters the equation. Try your hand at making ketupat or Nyonya delights and you'll see Little India and Kampong Glam in different light. They'll show you where to get cinnamon, spice and all things nice.
Alternatively, choose between traditional Peranakan makan from the Little Nyonya Kitchen tour or satisfy those kueh cravings with at the Heritage Town Trail with Kim Choo's kueh appreciation sessions!
Looks like there'll be leftovers, but if you prefer a more permanent takeaway, learn to masak masak from old-time pros. Won't be long till you're whipping up the ultimate ayam pong teh or tasty Nyonya kueh.
Crave! Singapore food trails
Spice Trail @ Little India | Little Nyonya Kitchen | Malay Heritage Experience
When: 1 – 31 July, timings differ by tour
Spice Trail @ Little India
Price: $88/person
Little Nyonya Kitchen
Price: $98/person
Malay Heritage Experience
Price: $98/person
Find more tour details here.
Heritage Town Trail
When: 16, 23, 30 July: 2pm onwards
Where: 109 East Coast Road, Singapore 428800
Price: $40 nett/person
Find out more here.
About Singapore Food Festival 2016!
The festivities don't end here. We're real life pacmans — every street gives us a new reason to eat. Check out Dining in the Garden City and One Farrer's Food Street and build your game plan now, so you're at the front of all the long lines.
Alternatively, if you'd like to keep our food culture alive by learning to make traditional food yourself, look out for Insider's Kitchen Tour and learn to make your own confectionary, or Kid's Nyonya Kueh Workshop, where your kids will take pride in making their own nyonya kueh.
Mark the dates and take the chance to rediscover your favourites and unearth new gems at Singapore Food Festival 2016!
Singapore Food Festival 2016
Where: All over Singapore
When: 15-31 July 2016
---
This post was brought to you by the Singapore Food Festival 2016.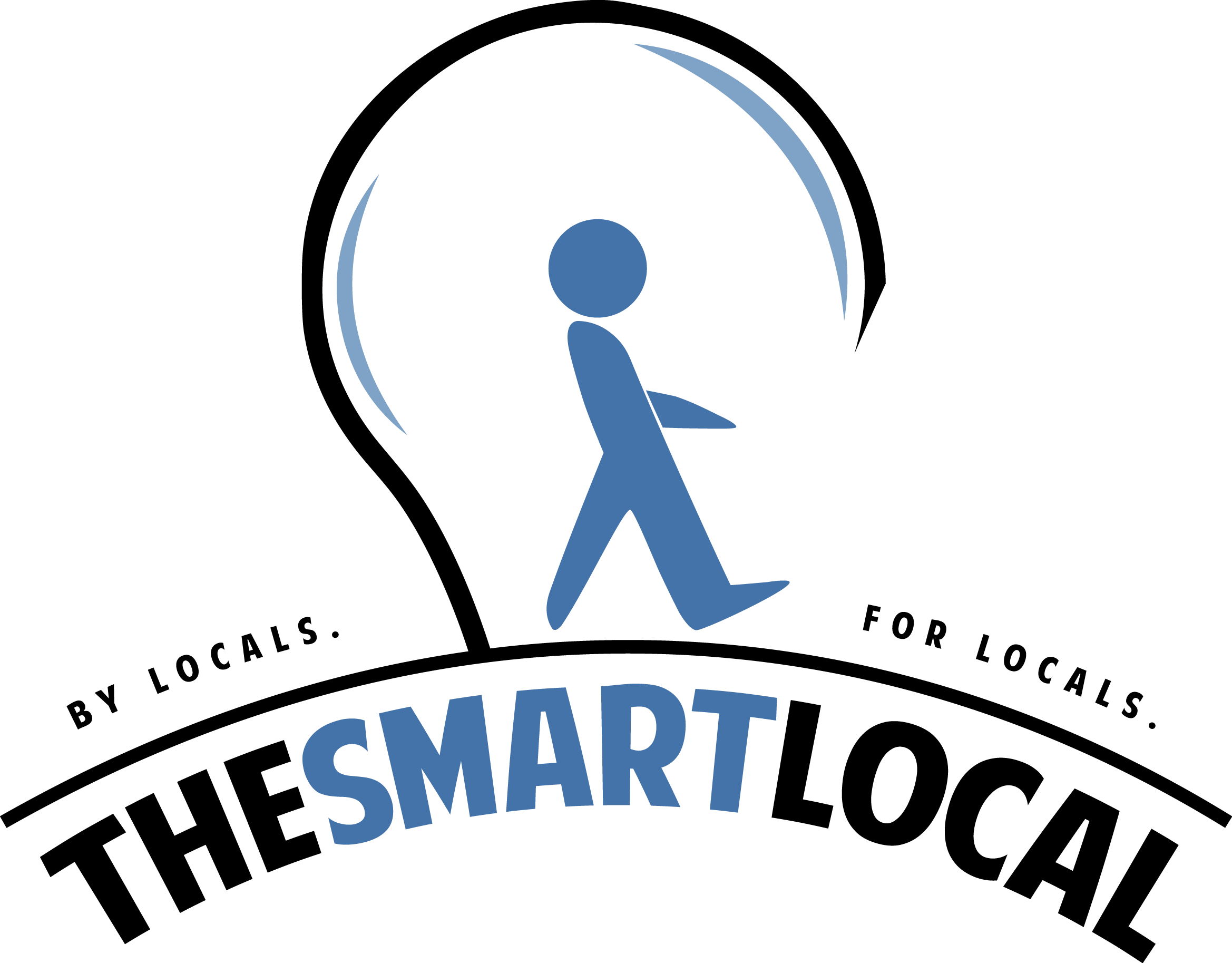 Drop us your email so you won't miss the latest news.