Thai desserts way too pretty to eat
"French" Croissants were actually invented in Vienna. Marshmallows were intended as a medicinal confection. And Coke used to be an alcohol. There are many secrets in the world of food, but one of the greatest food secrets is kept in Bangkok.
Many see Bangkok as a shopping haven, but it really is a kingdom of mouth-watering food with the craziest looking dishes just waiting to be discovered. We've rounded up 14 desserts that will make your friends delirious when they see them pop up on your Instagram feed.
1. Creamy Cotton and Buzzle Waffle from Creamy Buzzle
Don't you just hate it when you eat some soft serve ice cream in your mid-twenties and it melts all over your hands just when a hottie is passing by? Well, this cotton-clad dessert is the answer to that problem! A convenient moat of cotton candy surrounds the Creamy Cotton dessert, making any accidental spillage a more delicious prospect.
Buzzle Waffle – delicious waffles with strawberries, honeycomb and soft serve ice cream might look disappointingly ordinary. So for this very reason, a more than just decorative pink cotton candy is thrown in to give the dessert a rather alluring character.
Address: 3/F, Central Plaza Ladprao, Phahon Yothin Rd., Bangkok, Thailand
Website: www.facebook.com/creamybuzzle
Phone: +66 61 691 4653
2. Martian-looking waffles from Library Café
Is this an organic alien drone that has come to Earth to infiltrate our brains and transform us all into zombies that would one day roam around freely on Planet Mars? No, but oh my – what a Hollywood million-dollar-making idea for a film!
The green innocent signature pancakes, which some say taste like Singaporean Kanom Krok, are definitely a feast for the eyes. In addition to this oddity, the Japanese-style coffee shop features a funky décor with book shelves, reminiscent of your intense studying university days at the library, a.k.a. the place you had the best sleep ever.
Address: 2 Soi Metheenivet, Sukhumvit 24, Bangkok 10110, Thailand
Website: www.facebook.com/librarycafe
Phone: +66 2 259 287
3. Ét, voila! Pastel Paris Éclairs
Pastel Paris Éclairs at Siam Paragon boasts premium ingredients imported from… duh… Paris and showcases their perfectly glaze-levelled desserts as a stellar combination of vibrant colours and French motifs. You are spoiled with 30 deliriously addictive flavours to indulge your senses and build on a bit of extra belly fat.
Address: Siam Paragon, G Floor, Rama 1 Road, Pathumwan, Bangkok
Website: www.pastelbkk.com
Phone: +66 2 610 7596
4. Pumpkin custard dessert from Pia's Thai Kitchen
Eating custard from a pumpkin sounds like something Cinderella would do when she is too bored to function. But it's actually a tremendously enjoyable activity and a superb combination that will enchant your most mystical senses. OK, that was a bit exaggerated.
If you happen to be in Bangkok, and looking to master the unthinkable, a.k.a. Thai cooking classes, Pia will successfully instruct you into the intricacies of Thai cuisine. As a former language instructor, she knows how to help you achieve those coveted culinary abilities and teach you how to properly eat pumpkin custard dessert.
Address: 52 Executive Mansion, Sukhumvit 39, Bangkok, 10110, Thailand
Website: www.piasthaikitchen.com
Phone: +66 95 755 7269
5. Not a tongue-twister! Kane Cloud from Kane Mochi
The gargantuan cotton Mochi ice cream hides some further surprises deep into its core once you demolish it entirely. Spoiler alert! Chocolate brownies lie within. The pot resembling an infernal jet-black cauldron fuming with a misty substance only adds to the apocalyptic feeling that your workout regimen cannot save you anymore.
Address: L6, K609, Central Plaza Grand Rama 9, Ratchadaphisek Rd, Din Daeng, Bangkok 10400
Website: www.kanemochiicecream.com

6. The Eye of Sauron from Mocking Tales
The dessert café slash bar at dusk, in the elegant neighbourhood of Thonglor, at least in Bangkok standards, concentrates its culinary aptitudes in recreating an intoxicating feeling found in fairy tales and other drugs…. like caffeine. So addictive!
The flaming – seriously, in flames – Inferno Mountain is all drenched in orange liqueur that will keep the fire on while you devour a palatable mixture of ice cream, brownies, and raspberry sauce. With such a sinful intensity of tastes, Sauron's Eye is set to keep its hegemony on the poor human soul for a long time to come at a price of only ฿380.
Address: Maze Thonglor, Sukhumvit Soi 55, Thonglor, Bangkok, Thailand
Website: www.facebook.com/mockingtales
Phone: +66 083 386 6992
7. A Paleo diet steak ice cream from Icedea
Not really Paleo. Not really a diet. And not really a steak. But it's definitely a bizarre creative attempt and a mind-boggling concoction that will leave you with a rather strange taste in your mouth. For just ฿159, the risk of looking too cool on Instagram is really worth it.
The "Steak with fries", actually a disguised chocolate brownie or hazelnut ice cream served with caramelised slices of banana, whipped cream and sweet parmesan toast, is but one of their many brave whacks redefining your entire beliefs system on ice cream.
Or, maybe you prefer a Tonkatsu bento dessert instead!
Address: 4rd Fl. Bangkok Art and Cultural Centre, 939 Rama1 Road, Wangmai, Pathumwan, Bangkok, Thailand 10330
Website: www.facebook.com/icedea
Phone: +66 89 834 5950
8. Ladybirds from Issaya La Patisserie
When your dessert looks too good to be eaten, something ain't right!
When in Bangkok, risk of developing chronic gourmand syndrome will inevitably sky-rocket, and this chic, modern and enticing patisserie will not help too much in that regard. If you want to blow your friends out of the water on social media, have the ladybird-shaped dessert served on a patch of artificial grass accompanied by a drink and some other gourmet sweet additions.
If ladybirds are not your cup of tea, try the signature Sai Sai, a coconut mousse meticulously wrapped in a banana leaf.
Address: 5/F, Central Embassy, 1031 Ploenchit Rd., Bangkok, Thailand
Website: www.facebook.com/issayalapatisserie
Phone: +66 02 160 5636
9. Tobacco-infused ice cream from Gaggan
If nitrogen liquid desserts do not float your boat anymore, it's time to take your excitement to a next level.
If you like your ice cream smoking hot, not metaphorically speaking, then Gaggan will deliver to your taste like no other place in Bangkok. We are talking about a molecular gastronomic experience from a Michelin Star-level Indian restaurant that is so sophisticatedly high-end, even David Beckham dined here.
Some discouraging news? Well, unless you regularly rub shoulders with the Sheikh of Dubai, you might need to keep calling insistently until you secure a table.
Address: 68/1 Soi Langsuan, Ploenchit Road, Lumpini, 10330, Thailand
Website: www.eatatgaggan.com
Phone: +66 2 652 1700
10. Chocolate-clad ball from Chocolab
This place is not yet another fancy pants restaurant where you pay too much for inadequate value, so keep calm and give in to your wildest sweet tooth urges.
Once you passionately hammer – alright, break with a hammer – your luscious chocolate coated ball, inside you'll discover a magical world with strawberries and a milky-berry centre. How yummy is that?
Address: 2 North Sathorn Road, Bangrak, Bangkok 10500, Thailand
Website: www.sofitel-so-bangkok.com/en/chocolab
Phone: +66 2 624 0000
11. Black Lava Toast from C.O.D.E. Café
The acronym stands for Café of Dessert Enthusiasts – and no, it's not a weird sect that you need to sign in blood to get access to.
Their popular I-gotta-try-this-no-matter-what black toast with an egg yolk at its core simply oozes deliciousness, literally. And it's obviously served with ice cream on the side, because this is a C.O.D.E. for uniqueness. They do have other diminutive-in-style versions of lava toasts and croissants that might catch your eye and caress your soul… or at least satisfy your appetite.
For as little as ฿165-175, there'll surely be a pastry to knock it out of the park for you!
Address: The Jas Ramintra, Lat Pla Khao Rd., Bangkok, Thailand
Website: https://www.facebook.com/codedessertcafe
Phone: +66 02 041 0260
12. Milo Sizzling Roti from Petite Audrey
The assortment of desserts combined into one ginormous mishmash is so visually enticing that even Marilyn Monroe would have risked her perfect silhouette. The marshmallows float angelically in the sizzling brownish sauce as majestic Vanilla ice cream mountain futilely struggles to stand untarnished against all odds. It's a visual splendour that will linger in your mind for a long time.
Throw in a perfect décor for some undisturbed downtime and you're all set for a really good day!
Address: 418, 4th floor, Siam Centre, Rama1 Road., Pathumwan, Pathum Wan, Bangkok 10330, Thailand
Website: www.audreygroup.com/PetiteAudrey
Phone: +66 2 658 1545
13. OMG Chocolate shake from Cream Studio
The coffee shop has a rather nostalgic rigmarole behind it – the owner, once a lionhearted exchange student in Japan, and probably enamoured of Hayao Miyazaki anime like we all are, had an awe-inspiring elderly host who greeted him with traditional Japanese ice cream. And the rest is history!
In case you're wondering, the signature moustache motif of the brand is homage to the amazing old member of his former home stay family.
Address: Gateway Ekamai, G. Floor, (BTS Ekamai), Bangkok, Thailand 10110
Website: www.facebook.com/creamstudiofanpage
Phone: +66 90 992 5062
14. Sweet towers of pure craziness from Once Café
An article on Bangkok desserts cannot fail to include monumental sizes. You've probably seen much more imposing measurements in Singapore or Kuala Lumpur, but where Bangkok lacks in size, it more than makes up in sheer quantity of super-sized desserts.
The over-the-top towering main dishes, and especially the desserts, are so copious in calories that you might think you've ended up somewhere in the United States, not in a humble coffee shop in Bangkok.
Address: 228/2, Siam Square Soi 2, Pathum Wan, Bangkok 10330, Thailand
Website: https://www.facebook.com/oncesiam
Phone: +66 84 777 7322
Desserts that will make you smile in the land of smiles
We all know that the best things in life make us fatter – love, children, laughter, memorable dinners with our family and friends and we all know that the 4th consecutive day of gym time is always the worst. So, just for a moment or two – let us pretend we can indulge in an extravaganza of desserts and that somehow miraculously our metabolism will burn everything over night. Sweet dreams!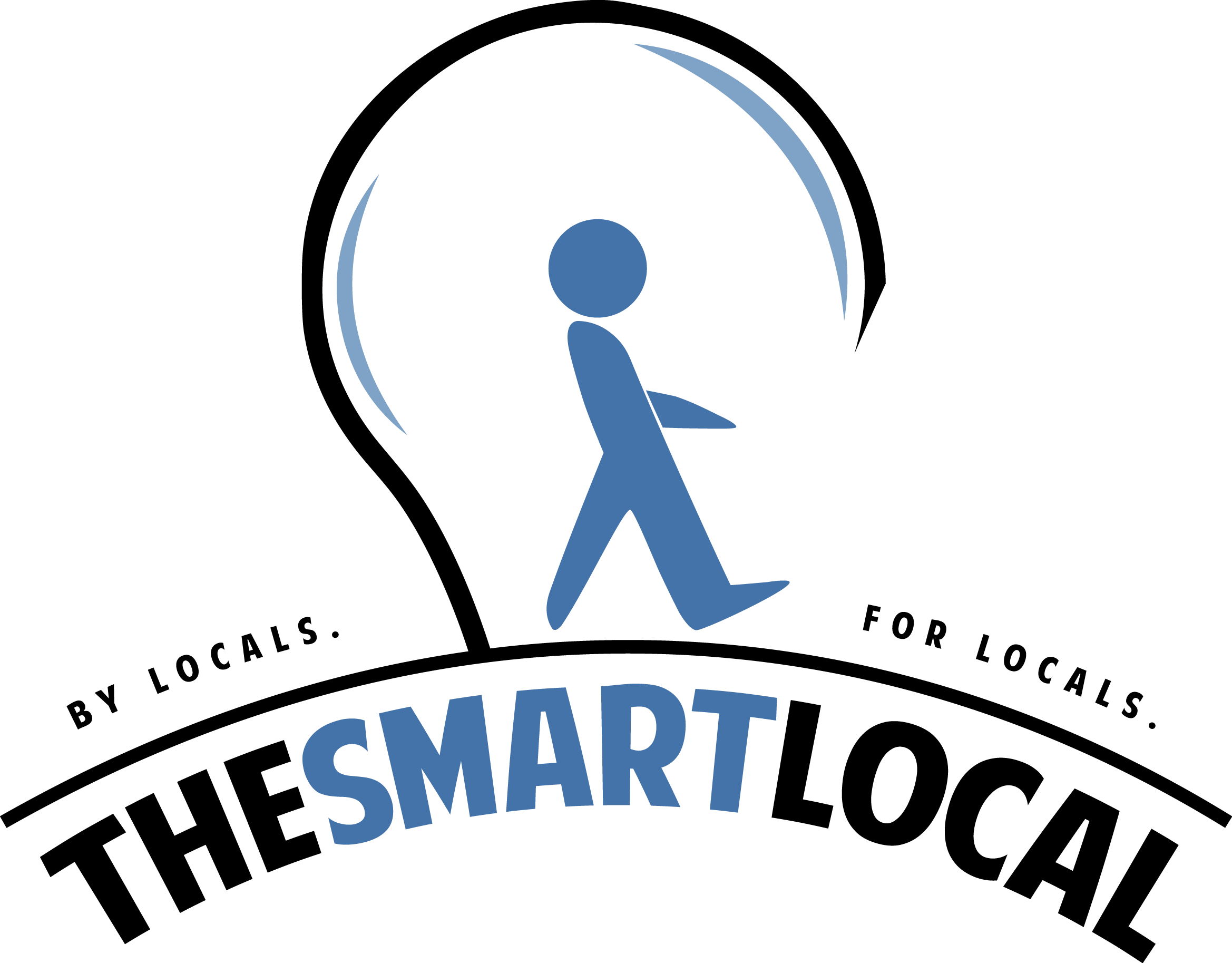 Drop us your email so you won't miss the latest news.