Here's to you, cocktail connoisseurs and novices
They say that you can tell a lot about a person just from observing what they order at a bar. Whether you're a sugar-loading, cosmo-loving kind of girl, or a 'whisky neat' kind of guy – whatever your poison of choice is, the myriad of options available during Singapore Cocktail Week will have you finding a new intoxicant to call your own.
For eight full days, you're given full permission to indulge, be merry, and basically live life on the edge – of a martini glass, that is. With 60 of Singapore's best bars and restaurants in the mix, Singapore Cocktail Week promises a gastronomical good time for both cocktail lovers and foodies.
On top of knocking back some specialty handcrafted concoctions, be sure to sign yourself up for some of the impressive events and activities they've got lined up. We're talking cocktail appreciation workshops, enlightening talks by international big shots of the global bar scene, and a even some brunch. Who says you can't have scotch before noon?
Fronted by some of Singapore's best watering holes, pick up the basics of Rum 101 with global rum ambassador, Ian Burrell; or get a crash course from the team behind Proof and Company and 28 Hong Kong Street on mixology, and recreating your favourite tipples from the comfort of your own home.
Free up your calendar, because your week is about to get jam-packed!
Eatbook was invited for a short bar crawl to get a little taste of what some of the participating bars are offering this Cocktail Week, and this is how it went.
Bread Street Kitchen
Our first stop was the al fresco bar of renowned Bread Street Kitchen. A cool industrial-chic space with a breathtaking view of the promenade, the bar is often overshadowed by the restaurant and the fact that its menu was curated by celebrity chef Gordon Ramsay himself.
The dedicated team behind BSK have mastered the art of making both innovative and classic cocktail recipes, and are capable of spontaneously crafting bespoke drinks tailored to your every whim and fancy.
And unlike most watering holes in the city, their back bar is bare and free from the usual display of spirits – we were told that this was to prevent patrons from zooming in on the liquors they were familiar with. The cocktails you'll see were specially created in light of Singapore Cocktail Week, and aren't ones that you'll find on a normal night out and about town. On to the drinks!
New Orleans Fizz

Gin, lemon & lime juice, syrup, cream, vanilla extract, orange flower water, soda
Served in a chilled, highball glass and decorated with a dash of rainbow sprinkles, this party mix of American St. George gin, citrus, orange flower water and soda, will massively appeal to anyone with a sweet tooth.
The Millionaire #5

Rum, Abricotine, gin, pomegranate syrup, lime juice, plum bitters
The next drink came dressed to the nines with a dollar bill bowtie pinned to its stem. You're looking at The Millionaire #5.
Rising from the Prohibition era, and almost 100-years old, BSK's take on this classic was a refreshing delight. Made from a blend of rum, abricotine (Swiss apricot-infused brandy), gin; this is one fruity drink that gentlemen will be eager to order.
Pisco Sour

Pisco, homemade becherovka bitters, angostura bitters, lemon, lemongrass-infused juice, egg white
The Pisco Sour is a drink you're likely to find on the menu of almost any bar you visit. Made with Pisco, a Peruvian brandy distilled from white muscat grapes, the drink was a perfect balance of sweet and sour with an ethereal, airy texture that was delicate on the tongue.
The earthy aroma of the Angostura Bitters also complemented the refreshing blend extremely well, making it worthy of its title as a national drink.
The Munchies
If you're swinging by on an empty stomach, BSK also serves up a mean Cured Ham and Monterey Jack cheese Toasty ($16). Some other notable mentions are their Pork Belly Sliders ($18), Mini Fish & Chips ($18), and Aranchini Balls ($14), which will be available from 10pm to 2.30am across 13th March to 19th March.
Jekyll and Hyde
We were then whisked away to the famed Jekyll & Hyde along Tras Street, a cosy bar warm with the geniality of their staff. Known for their unconventional brews, you can expect to see them serving up some of their stellar originals like Mr Bean, a cocktail that takes both inspiration and taste from a local favourite – Lao Ban Tau Huey.
Beatrix

Beetroot, water chestnut, fennel, gin, syrup, with a garnish of fennel meringe
Blood red and inviting, the Beatrix is the perfect thirst-quencher for your parched throat. Crisp and mild, with hints of herbal and floral notes; the ice-cold punch bowl it's presented in will require the use of both hands picking it up.
This ingenious cocktail functions as both an aperitif and a digestif, leaving you with a perfectly cleansed palate after a full meal or some bites from their supper menu.
The Munchies

Beef Sliders with Wasabi sauce
Though most bars offer a limited menu of snacks and light eats, Jekyll & Hyde really puts their newly revamped kitchen to work serving up a mouthwatering Japanese-Italian fusion omakase spread.

Funghi Pasta
Hearty mains sit alongside lighter bar bites and traditional Japanese sides such as their Kani (crab balls) and Kaki (Japanese squid-ink oysters). At $43+ with no service charge, treat yourself to to some supper and a cocktail of your choice, available every evening from 10.30pm during Singapore Cocktail Week.
Everything I had that night was incredibly succulent, and melt-in-your-mouth tender; which only served to prep my stomach for even more cocktails. Some of my favourites were the Funghi Pasta, a light pasta glazed with cream, with a dash of truffle oil and a generous amount of mushrooms, as well as their Chawanmushi and Cheese Balls.
Lime House
Our third stop was Lime House, a Caribbean restaurant and sitting along the stretch of Jiak Chuan Road. Owned by native Trinidadian, Chris Morris, Lime House is a hot favourite amongst both locals and expats alike. Crowds of people often flock to this Caribbean restaurant on the weekends to just kick back and lime – a Caribbean slang for hang out.
Spicy and Stormy

Sailor Jerry spiced rum, fresh lime, ginger beer
Arriving in a quirky mason jar, the Spicy and Stormy is Lime House's hot twist on the Bermudian classic, Dark and Stormy, and could actually leave you tearing slightly. With a generous swig of Sailor Jerry spiced rum mixed with ginger beer, lime and a whole chilli padi – this cocktail will take you on a hot hot trip to the tropics.
Strictly not for the faint of heart.
Francis Drake

Rum, passion fruit puree, homemade cinnamon syrup
The sweet scent of passionfruit is the first thing that'll hit you when it comes to the Francis Drake. The mild spice of cinnamon, and the tangy edge of the passion puree in this summery cocktail will immediately transport you to the sandy beaches of the Caribbean.
Kite
We rounded off our bar crawl at Kite, a newly established resto-bar along Craig Road. The man behind it all, Bar Manager, Samuel Sim's concept behind Kite was to inject a touch of Asian and Singaporean flavour to every one of his creations.
These are two of the two cocktail creations you'll get a taste of this upcoming week:
Soap Opera

Rye, maple syrup, Punt e Mes, Suze, orange bitters & 'Bergamot Goodness'
Just a sip of this bittersweet and herbal amber drink will have you reminiscing the soap operas your grandmother would watch on her little box television. And just like what you would expect from a soap opera, this drink has a little hint of sweet, sour, and bitter.
The savoury rye is complemented by the saccharine, floral bergamot foam and dehydrated orange garnish, and the overall elements of this beverage exudes comfort and warmth.
Who Moved My Kueh

Pandan vodka, orange liqueur, passion fruit, fresh lime
Charmingly taking inspiration for its name from the short story 'Who Moved My Cheese', Who Moved My Kueh definitely puts the Singapore into Singapore Cocktail Week. The most intriguing part of this inconspicuous cocktail, is the use of pandan-infused vodka as its base.
Pandan is an ingredient rather unique to Singapore, most frequently enjoyed in various forms such as kaya, kueh, and cake. But in a cocktail? Surprisingly, the pandan vodka worked well with the orange liqueur, passionfruit, and fresh lime. The mix is a symphony in the mouth with its citrusy, fruity notes, with a lingering touch of pandan trailing at the end.
Inner Peace

Ginger flower gin, yuzu, chrysanthemum honey, fresh lemon, pu er & cherry bitters
From its daffodil colouring, to the mini flowers adorning its side, Inner Peace is an oasis of calm in a glass. True to its name, this dry and light tea-based cocktail is a breath of tranquility, with the its mellow floral taste akin to that of a spring breeze.
Overall, this drink will be the perfect beverage for unwinding after a hectic week in the office.
Singapore Cocktail Week March 2016
It doesn't matter if you're a cocktail connoisseur or a complete newbie to the bar scene, there's bound to be something in store for everyone. Whether it's learning to churn out 50 new cocktails with just 8 different alcohol bases, to downing a record number of mixed drinks in one sitting – tick something off your alcohol bucket list at the Singapore Cocktail Week, happening from 12th March to 20th March 2016.
Make the most out of the week and pocket, by purchasing a set of 8 wristbands at only $38 to enjoy full access to all the Singapore Cocktail Week parties and bar happenings – not to mention a 10% discount off workshops, brunches and supper clubs. Plus! Signature cocktails will also be going at $14++ a pop at participating bars, that's almost 50% off a normal priced cocktail.
Find out more about Singapore Cocktail Week and purchase your wristbands today!
---
This post was brought to you by Singapore Cocktail Week.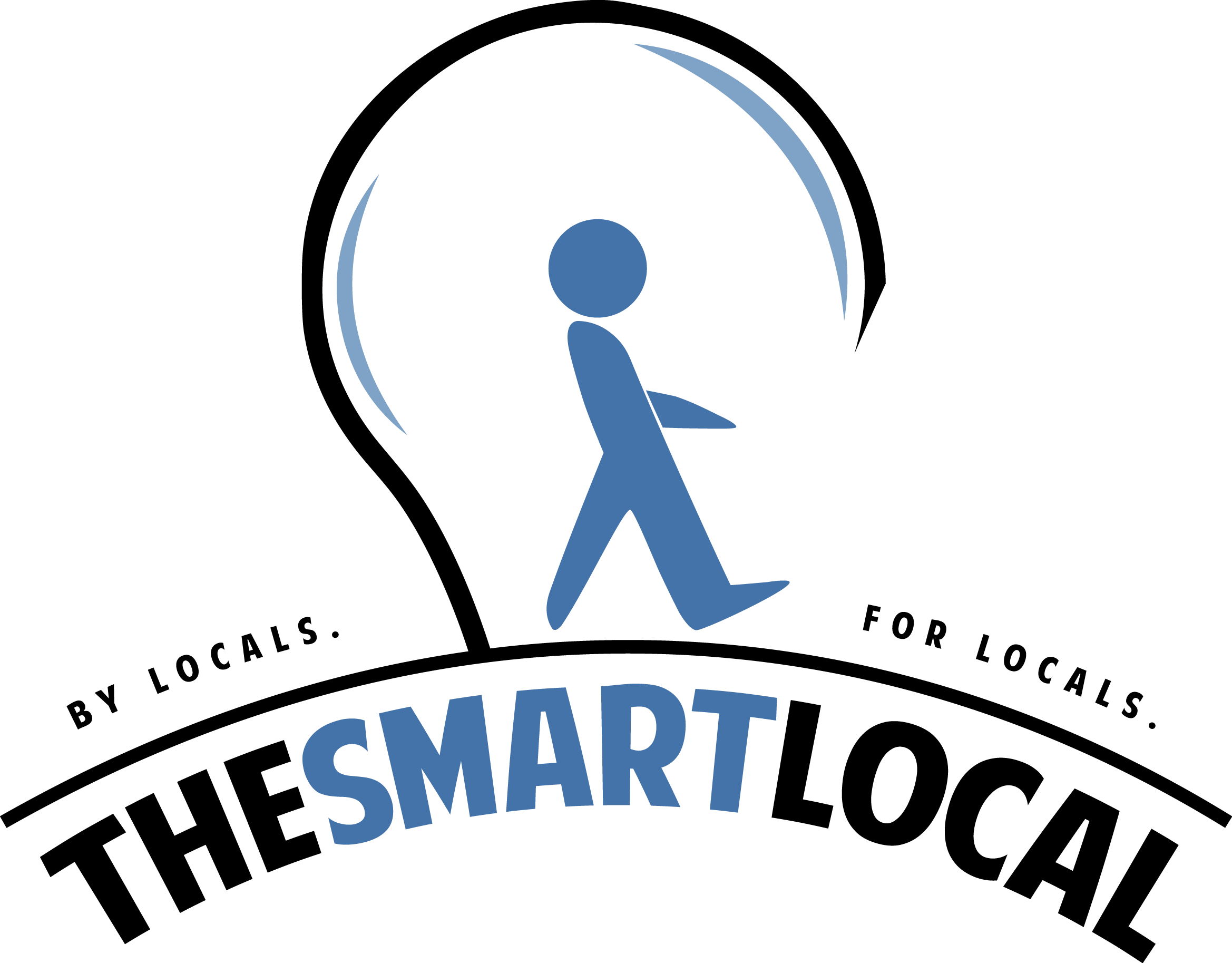 Drop us your email so you won't miss the latest news.