Singapore crimes in 2019
---

Image adapted from: Yoong Daren
Don't get it twisted – Singapore's a pretty safe country. There's usually not a ton of high-profile crime in Singapore, but from time to time certain incidents happen and shock us all. 
2019 has been pretty wild on the law-breaking front with a slew of horrific murders, outrage of modesty, as well some unexpected tech-related crimes that got Singaporeans talking. Here's a recap:
---
1. SG Nasi Lemak Telegram group chat
---

Image adapted from: @DarcelAnastasia
SG Nasi Lemak was a Telegram group chat dedicated to sharing obscene photos of Singaporean women and girls. The content included "upskirt" photos, as well as unsettling graphic texts from the members detailing what they'd like to do to the victims.
Image credit: @sparklybabybooz
According to people who tried to join the group chat, SG Nasi Lemak charged an entry fee of $30, although it was reportedly waived for some. 
At one point, the group had more than 44,000 members. It has since been shut down, but many copycats have sprung up in its place. The police have also shut down similar groups such as SharingIsCaring, a chat that allegedly shared pictures of female commuters – including underaged girls – without their consent. 

Image credit: SG Nasi Lemak
Another SG Nasi Lemak Telegram group has sprung up in its place, but this time round, the group is dedicated to sharing pictures of food. Users exchange tips on where to find the best dishes – not just nasi lemak – as well food-related lobangs.
---
2. Commonwealth double murder
---

Image adapted from: SRX
On 27th October, Gabriel Lien Goh allegedly killed his 56-year-old mother and 90-year-old grandmother in their shared Commonwealth HDB. On top of that, Goh reportedly assaulted members of the public at the void deck of his flat. 
22-year-old Gabriel Lien Goh was the president of Ngee Ann Polytechnic's Muay Thai Club back in 2016. His last two blog posts before the murder touched on illegal drug use.
At a hearing on 18th November, Gabriel Goh apologised to his relatives and stated that murders were an accident. "I had no control over my actions and I never intended for those things to happen," he said.
The incident shocked Singaporeans due to its brutality. According to Lianhe Wanbao, the mother was stabbed, while the grandmother was beaten to death. It was also the second reported murder that day – a 54-year-old woman was arrested for murdering a 63-year-old man earlier in the morning. 
Goh faces the death penalty if found guilty of murder.
---
3. NUS peeping tom
---

Image credit: A Good Citizen
2019 has not been a good year for NUS, as the local university has been embroiled in a series of sexual offence cases. There were multiple NUS peeping toms this year, but one of the most high-profile cases involves Nicholas Lim, a Chemical Engineering student.
Lim filmed Monica Baey, a Communications and New Media student, while she was showering at Eusoff Hall. 

Image credit: @monicabaey
Although Baey made a police report, Nicholas Lim was only given a 12-month conditional warning by the police. NUS made Lim write an apology letter to Baey, undergo mandatory counselling, and banned him from entering Eusoff Hall. 
Baey later took to social media and posted her account of the experience, describing a lack of clear communication and support from the police and her university. Her posts went viral and sparked a national debate on how local institutions handle sexual offences. 
In November, Baey received the "Woman of Courage" award from the Association of Women for Action and Research (Aware) for her activism.
---
4. Dead 2-year-old toddler found in metal pot in Outram HDB
---

Image credit: SRX
Back in September, Singaporeans were shooketh when police found the charred remains of a human in a metal pot at an Outram HDB flat. 
Neighbours reportedly smelled a strong odour coming from the flat on 10 September and alerted the police. Initial reports stated that the metal pot contained a human foetus. 
Further investigations revealed that the charred human remains actually belonged to a 2-year-old female toddler. She was reportedly murdered by her biological parents back in 2014, which means her corpse remained undiscovered for years. 
The suspects have been in remand since June for charges unrelated to this murder. Reportedly, the couple have at least three children together, but their whereabouts are unknown.
The couple faces the death penalty if found guilty. 
---
5. HIV data leak by doctor
---

Image credit: Mikhy Farrera Brochez
Imagine having personal details – information that could have serious repercussions on your life – leaked to the public. That's what happened to 14,200 people in Singapore, no thanks to American fraudster Mikhy Farrera Brochez and Singaporean doctor Ler Teck Siang. 
Mikhy Farrera Brochez gained access to Singapore's HIV registry through Ler Teck Siang, his then-partner. He then leaked it by emailing links to the document to members of the media, as well as government officials. 
On top of that, Brochez was found to have faked his degrees and even worked as a polytechnic lecturer during his time in Singapore. 

Image credit: Mikhy Farrera Brochez
Brochez, who is HIV-positive, lied about his HIV status and conspired with Ler to gain an employment pass. He was later deported from Singapore and sentenced to two years in jail in USA.
The saga doesn't end here – Ler Teck Siang has since been jailed for injecting drug abusers with meth in exchange for money. 
---
6. Orchard Towers murder
---

Image credit: Yoong Daren
Fights between rowdy bar-goers aren't unusual, but nobody expected the drunken brawl at Orchard Towers to turn fatal. On 2nd July, a group of 7 people attacked a 31-year-old man with a karambit knife (a small claw-shaped curved knife) and slashed his neck. The man later died from his injuries.

Image credit: @maryammetalcraft
Viral video footage of the incident showed the victim collapsing near an escalator after fighting with the group. According to eyewitnesses, the fight started at Naughty Girl Club. However, it is unclear who instigated the brawl, or why. News outlets also released pictures of the aftermath, showing a pool of blood by the entrance of Orchard Towers. 

Image adapted from: Blue Global
The seven suspects were charged with murder on 4th July. 3 of the men later had their charges reduced to consorting with a person carrying an offensive weapon in a public place. The case gained even more attention after one of them attempted to jump bail on 29 August and was caught on video fighting outside a club in Clarke Quay. 

Image credit: Natalie Siow
The only woman involved in the case, Natalie Siow Yu Zhen, gained attention on social media and forums due to her good looks. She later had her murder charged reduced to assault. Siow also faced one additional charge of consorting with a person carrying an offensive weapon in public, as well as disorderly behaviour in a public place.
The remaining 3 men face a murder charge which carries a death penalty. 
---
7. Abuse and murder of 5 year-old child by parents
---
This incident technically happened in 2016, but news of it only broke this year. Azlin Arujunah, 27, and her husband Ridzuan Mega Abdul Rahman, 27, reportedly subjected their 5-year-old son to a series of horrific abuse which included beatings, burning him with a heated spoon, and confining him in a cage meant for their pet cat. 
They also subjected their son to repeated scaldings over the course of a week. Their son fell unconscious after being scalded on 22nd October, but the parents only sent him to the hospital six hours after the collapse due to fears of being arrested for child abuse. 
At the hospital, the child was found to have extensive injuries, a low body temperature, and low blood pressure. He eventually passed away a day later. Both parents were charged with murder with common intention.
---
Bonus: Teen Riding PMD On Walkway Roof
---

Image adapted from: @fixiesgmemes
Not all sensational crimes in Singapore this year were heavy. On 5th November, the law banning personal mobility devices (PMDs) from footpaths went into effect. As a result, e-scooter riders have started getting creative in order to circumvent the law. Some choose to ride their e-scooters on grass patches, others balanced on curbs. Those are still illegal – don't say we didn't warn you!
But the most innovative of all? Riding a PMD on the roof of a sheltered walkway. A 28-second video of a 19-year-old rider doing this went viral on social media, with many commenters praising the teenager's ingenuity. Nevertheless, it's illegal and dangerous – the teen was later arrested on the same day for committing a rash act.  Please don't try this.
---
Singapore crime news in 2019
---
2019 has been an eventful year for Singapore, with reports of crimes gripping the nation's interest. Compared to other countries, Singapore is a relatively safe nation. That's why when there are news of horrific crimes, it's all the more shocking to us. While unsettling, such news serves to remind us not to take our safety for granted. But most of all, we hope for a more peaceful 2020 with more good news than bad. 
Also check out our list of the biggest unsolved crimes in Singapore and fun facts of things that nearly happened to Singapore for more.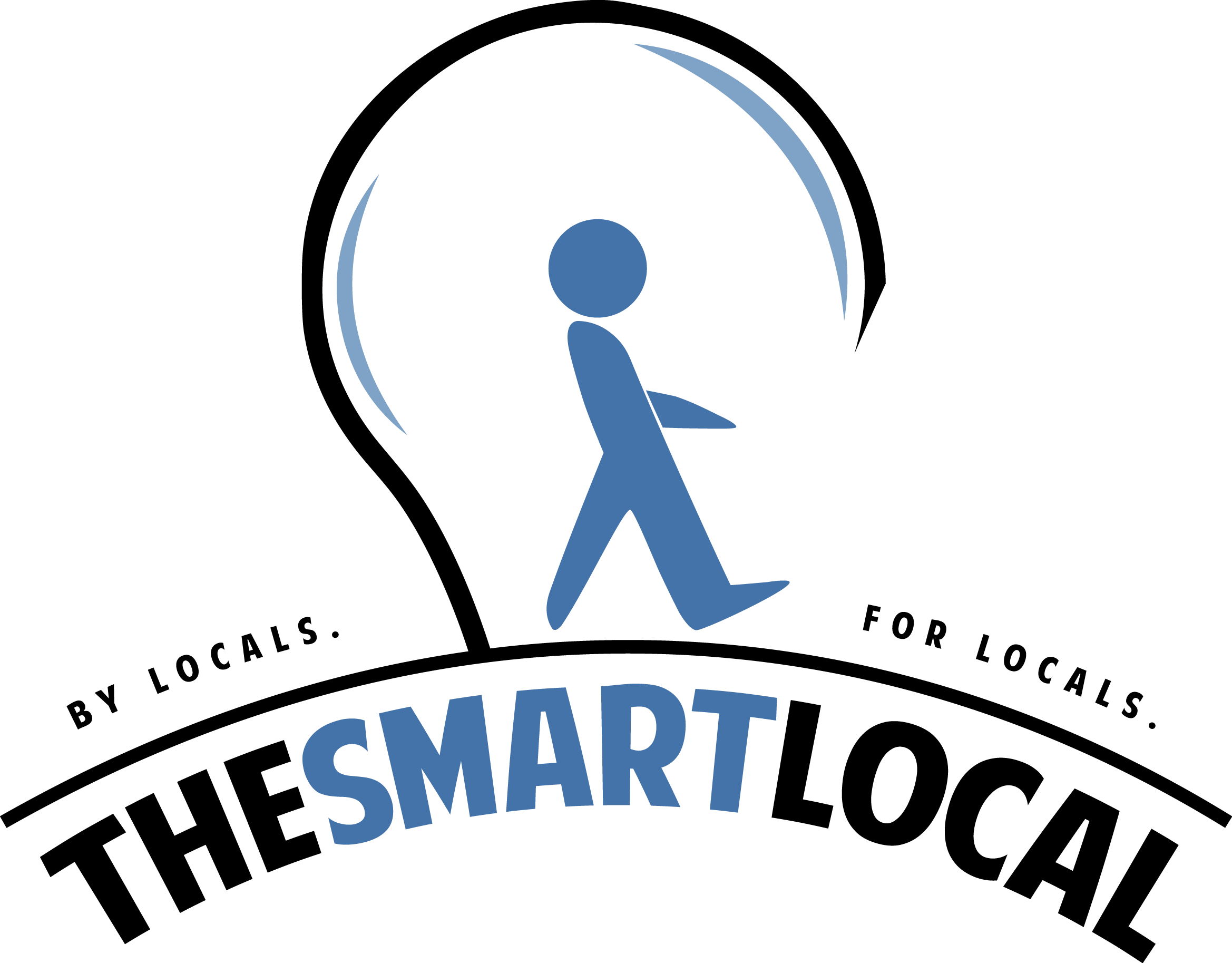 Drop us your email so you won't miss the latest news.