Sin the whole of September

Source: @ieuii
Looks like we won't just be stuffing ourselves silly with mooncakes this month. Thanks to these new places to level our nomnom game up, we'll be queueing for things other than tickets to the Grand Prix. Plus, they're great to check out as you fuel up for your next pokemon hunt!
With lava choux puffs, shake-to-mix noodles and Asian-Western fusion, be spoilt for choice as you decide on where to hit up for your next feast.
– Cafes –
1. 1872 Clipper Tea Co
Made for the tea addicts, The 1872 Clipper Tea Co provides your daily tea fix dispensed from beer taps. Their Cold Brewed Black Tea ($5.20) is infused with nitrogen, giving the brew a distinctly beer-like smoothness and foamy head. Other must-tries include the Matcha Latte ($6.20) and the Singapore Sling ($6.20), a mocktail made with black tea.
Of course, a visit to a cafe doesn't count until you stuff yourself with pastries. Grab their Tea Puffs ($3.20 each, $12 for a box of 4) and bite into it for an explosive surprise. Have tissues nearby – you've been warned. Check out our full review of Clipper Tea here!
Address: ION Orchard, 2 Orchard Turn, #B4-07, Singapore 238801
Telephone: 6509 8745
Opening Hours: 10am – 10pm Daily
Website
2. VXX Cooperative
VXX Cooperative is not a name you'd typically associate with a cafe, but this one-month old joint gets its name from the district code 520, at Simei, where the owners first birthed the idea of having a quality focused coffee bar. Taking over what used to be a Chinese dispensary, you'll spot tiles, tables and fixtures from back in the day.
Source: @singaporeliciouz
Have a small taste of what it's like to be part of the team when you order their staff meal – it's available to the public at a lower price. Or, satisfy the sweet tooth in you with their Sweet Potato Stack ($13) that just so happens to be vegan.
Address: 20 Foch Road, Singapore 209261
Telephone: 8720 0093
Opening Hours: 10am – 8pm (Mon-Fri), 9am – 6pm (Sat-Sun)
Website
3. Birds Of Paradise Gelato
Source: @thomas_fung
Birds Of Paradise Gelato creates gelato in flavours inspired by nature's botanicals. And by that I mean Strawberry Basil, White Chrysanthemum, Spiced Pear, Lychee Raspberry and Pandan. Don't worry about ruining your diet either, since it's made with fresh ingredients.
Also, their ice cream cups are made from sugarcane pulp after extraction, and if that isn't cool to you I don't know what is. Get a scoop ($4.70) or two ($7.70) and have it on their thyme-flavoured cone for an additional dollar!
Address: 63 East Coast Road, #01-05, Singapore 428776
Telephone: 9678 6092
Opening Hours: 4.30pm – 10pm (Tue-Fri), 12pm – 10pm (Sat-Sun)
Website
4. Venchi
Source: @rainraineeataway
Nothing beats a cool treat on a hot day – especially if it's chocolate gelato. Using au naturel ingredients, Venchi serves up a mean gelato perfect for a decadent treat. Favourites include their Giandujotto, a chocolate swirled through hazelnut, and Cuor di Cacao, a velvety bittersweet chocolate flavour.
A scoop of lusciousness sets you back $5.90, but it's a small price to pay compared to a flight to Italy; this is as real as it gets.
Address: Takashimaya Basement 2, 391 Orchard Road, Singapore 238873
Telephone: 9678 6092
Opening Hours: 10am – 10pm (Mon-Sun)
Website
5. Doodles
In true typical girl fashion, I was first drawn to this because of their ridiculously adorable dino doodle. Because who can resist adorable dino doodles? Nobody, that's who.
Similar to a salad bar, Doodles allows you to pick your own ingredients to create a your own cold noodle combination. Choose from combis like Herbivore ($4), which lets you pick 2 vegetables, or the On-Nom-Nomnivore ($6), which gives you 2 veggies and 2 protein.
Once you're done picking your goodies, zip up the lil' bag and mix it up by shaking! Read our full review on Doodles here.
Address: Tiong Bahru Plaza, 302 Tiong Bahru Rd, #B1-111, Singapore 168732
Telephone: 6702 4311
Opening Hours: 11am – 9.30pm Daily
Website
6. VendCafe
I've lived off food from vending machines when I was in school, but they sure didn't have food as legit as this.
VendCafe serves piping hot grub like Seafood Hor Fun ($4) and Claypot Chicken Rice ($4) 24/7. It actually reminds me of the microwave meals you could get at Cheers when you're famished and just want something to eat, but I digress. With other machines offering drinks and sandwiches, you're bound to keep your tummy filled. Read our full review of VendCafe here!
Address: Block 320C Anchorvale Drive
Opening Hours: 24/7
7. The Pound
The Pound was birthed from the different passions a pair of sisters had. Seeing how they only serve coffee and cakes, it won't take you long to guess what those passions are.
Some crowd pleasers are their Strawberry Roll Cake ($4.50), Earl Grey Roll Cake ($4.50) and their Fig Pound Cake ($4). Pair your cakes with an Americano ($3) and you might be a coffee convert.
Address: Sultan Plaza, 100 Jalan Sultan, #01-17B, Singapore 190001
Opening Hours: 9am – 6.30pm (Mon-Fri), 12pm – 6.30pm (Sat), Closed on Sunday
8. Paddy Hills
Paddy Hills may not be particularly new, but their menu has been shaken up to feature some new items we totally dig (in).
The Hei Rice ($22), a squid ink rice with mentaiko mayo, has a sous vide egg that you crack open on your own. Mix in the egg with the garlic-y, mentaiko mayo drizzled rice elevated by the wok hei and cross over to the dark side. Y'know what they say; once you go black, you can't go back.
And since no one can forget the famed their ricotta hotcakes, they've revamped the signature dessert to become a Berry Muffcake ($20) that features a crisp crust, hiding the buttery insides.
Address: 38 South Buona Vista Road, Singapore 118164
Opening Hours: 10.30am – 5pm, 6pm – 9.30pm (Mon-Fri), 9am – 5pm, 6pm – 9.30pm (Sat-Sun)
Website
9. Haakon Superfoods & Juice
Source: @haakon.sg
Drawing inspiration from the Scandinavian lifestyle of healthy eating, Haakon Superfoods & Juice offers smoothie bowls, salads and other healthy alternatives like almond milk and fresh pressed juices.
Source: @chekinthebox
Their Superfood Bowls ($7.90) showcase homemade chia parfait & granola, which some are already addicted to. For a more substantial meal, opt for their Viking Protein Bowl ($12.90) that will get you both chicken and salmon.
Address: Raffles Holland V, 118 Holland Ave, #01-03, Singapore 278997
Opening Hours: 8am – 10pm Daily
Website
10. Scoop Therapy
Can I have s'more please? Source: @scooptherapy
This is the new place to go to when looking for some ice cream therapy. At Scoop Therapy, you'll find some of the most sinful sweet treats to cure you of your bitter day.
Think Ice Cream Bombs ($6.50) and torched frozen S'mores ($6.50) for some serious ice cream game or go basic with a Single Scoop ($4) with flavours like Butter Beer and Apple Pie.
Address: The Odeon Katong, 11 East Coast Road, Singapore 428722
Opening Hours: 2pm – 10pm (Tues-Thurs), 12pm – 12am (Fri-Sat), 12pm – 10pm (Sun)
Website
– Restaurants –
11. Plentyfull
Source: @nicolejaime
East meets West at Plentyfull, as they strive to provide food using only the freshest seasonal ingredients. They offer their grain bowls of 1 base + 1 protein + 2 sides ($17) only from 11.30am – 2.30pm, as they're still in their soft launch. Spice up your meal with the Sambal Belacan sauce; confirm shiok.
Source: @fundamentally_flawed
Desserts that are already crowd favourites include the Yuzu Meringue Tart ($8) and the Coconut Mango Cake ($9). Grab a slice each and start your week right!
Address: Millenia Walk, 9 Raffles Boulevard, #01-40, Singapore 039596
Telephone: 6493 2997
Opening Hours: 11am – 10.30pm Daily
Website
12. Baba Chews
Source: @babachews
We love our food, and we love our food flavourful. Keeping true to the Peranakan culture, Baba Chews is a colourful restaurant that serves equally bright modern Peranakan dishes. To get the full experience, pop by during dinner time, when they serve the widest variety.
Source: @theshutterwhale
Some Nyonya approved dishes are their Pong Tauhu ($9), a traditional Peranakan soup made with homemade prawn stock, and Ayam Buah Keluak Burger ($18), a chicken patty slathered with Buah Keluak sauce sandwiched between ciabatta buns with a side of achar.
Source: @babachews
To end dinner off on a sweet note, the Kueh Durian ($12) stuffed with D24 durian mousse and shredded coconut will hit all the right notes.
Address: 86 East Coast Road, Katong Square #01-01, Singapore 428788
Telephone: 6723 2025
Opening Hours: 6.30am – 10.30pm Daily
Website
13. Wok Master
Source: @kyrenethng
If you love your zhi char but aren't a fan of sitting in the heat, let Wok Master fill your bellies while you dine in the comfort aircon. Besides the usual offerings, you can opt for less common dishes like Pork Belly with Red Beancurd ($8), Golden Salted Egg Pumpkin ($8) and Pork Floss Eggplant ($8).
Address: City Square Mall #02-51/52, Singapore 208539
Telephone: 6835 9096
Opening Hours: 10am – 10pm (Mon-Sun)
Website
14. The Twenty Cavan
Source: @dwgi32
Source: @alexischeong
Singapore isn't just rojak; our food is too. At the.twenty.cavan, you'll get Asian fusion grub that works. Dishes like the Pork Belly ($20) might sound pretty mundane, but you've never seen belly cooked in a berry sauce and served with couscous. If you're not into the pork life, their Lamb Chop with Signature Blueberry Sauce ($20) might just be the thing for you.
Finish your meal with a Chilled Pumpkin Yaw Purée ($7) – it might remind you of a Chinese wedding dessert.
Address: 20 Cavan Road, Singapore 209851
Telephone: 6612 6024
Opening Hours: 11am – 11pm (Tue-Sun)
Website
15. The RawR Kitchen
Crunching down on copious amounts of fried food with a side of beer is part of my TGIF routine, so it's no surprise that The RawR Kitchen is my new chill out spot.
Get their Molten Wings ($8) for a guaranteed spice in your life, or if you're already too happening, opt for their Deep Fried Pork Belly ($9). They also have a beer buffet for $35, which is honestly the best thing after a long week.
Address: 31 Bukit Batok Crescent, The Splendour #02-01, Singapore 658070
Telephone: 9026 0249
Opening Hours: 11.30am – 9.30pm (Mon-Thu), 11.30am – 12am (Fri-Sat)
Website
16. B3
Source: @ieuii
Burger, Beer and Bistro is what makes up B3. Serving burgers like Apple Honey Pork Belly ($12.90), and Spicy Buffalo Wings ($$4.90 for 5 pieces), it's the place to go for comfort food.
Fun fact: it's started by Singapore Management University's Alumni Association, but everyone is welcome to dine in! They also do booze, so you know it's not just all business and no fun.
Address: 80 Stamford Road (SMU), Basement Concourse, School of Information Systems, Singapore 178902
Telephone: 6493 2641
Opening Hours: 10am – 12am (Mon-Thu), 10am – 1am (Fri), 5pm – 1am (Sat-Sun)
Website
17. Fumée
When you can't decide if you want some local or Western nosh, head down to Fumée. One particular favourite is the Red Dot Noodle ($26), Fumee's interpretation of Hokkien Mee, and their Mushroom Risotto ($16), an extremely unphotogenic dish that speaks otherwise in taste.
Even if you aren't a fan of cake, their Love Apple ($9) might capture your heart. It's a green apple mousse on crunchy spiced biscuit crumb, and is also really cute for photos.
Use your DBS/POSB card and get a Fumée burger and soda float at $19.80+ only (U.P. $23.50+).
Address: #01-54 Millenia Walk, 9 Raffles Boulevard, Singapore 039598
Telephone: 6835 7339
Opening Hours: 10am – 12am (Mon-Tue), 10am – 1am (Wed-Fri), 10am – 12am (Sat), 10am – 11pm (Sun)
Website
18. Salted & Hung
Source: @marvasng
It's all about grilled, cured meat at Salted & Hung, and we're talking about all parts of an animal. Dishes you should try include their Pork Jowl ($18), Tripe ($15), and Hamachi Collar ($28). Run by the same people behind 5th Quarter, eagle-eyed foodies would be able to spot some familiar favourites on their menu!
Address: 12 Purvis Street, Singapore 188591
Telephone: 6358 3130
Opening Hours: 12pm – 2.30pm, 6pm – 10.30pm (Mon-Fri), 6pm – 10.30pm (Sat), Closed on Sundays.
Website
19. Chiak
Source: @singaporeliciouz
"Wah, mm zhai chiak simi leh"
Chiak's got your back when you're at a loss or just plain bored out by your usual food options. Think Hei Bee Hiam Buns ($7.80), Pandan Kaya & Butter Toast ($3.50) and Char Siew Salad ($11.80); it doesn't get any more Singaporean than this. If their menu offerings still don't entice you, you can customise your own lunch bowl. Don't wait already, ke chiak la.
Address: Food Park #02-37 Mapletree Business city, Singapore 117383
Telephone: 6358 2313
Opening Hours: 8am-8pm (Mon-Fri)
Website
20. Pizza Express
Source: @saam_waan
Source: @exthantic
Landing in our shores is Pizza Express, a UK based pizza chain. It's thin crust ensures that you won't be bloated from swallowing chunks of dough, and this allows for the flavours to shine through better.
If you're sharing – or not, we don't judge – get The Calabrese ($26). It's rectangular shape makes it easier to cut and dish out the slices, and it's spicy enough for the Singaporean taste bud. For a classic, try their Lava ($20) that's oomped up with a drizzle of chilli oil and similar to a margherita. They also do pastas and salads, but we'll just go for another piz-za Calabrese, please.
Address: 6 Scotts Rd, Scotts Square B1 #08-09, Singapore 228209
Telephone: 6538 0083
Opening Hours: 11:30am – 10:00am Daily
Website
Live To Eat
Speed up and catch all these new places to nosh at! We're big believers of a eat-what-you-like diet, and fresh concepts never fail to entice us. Some of these places are rumoured to have a ton of lures too, so you'll be getting your meal and Pokemon fix at the same time.
For more ideas of where to direct your tummy, check out www.dbs.com.sg/lifestyle for deals exclusive to DBS/POSB cardholders at eateries like Miam Miam and Buck Tile St. Cafe. Or download the new DBS Lifestyle app to solve "what should we have for dinner?" dilemmas on the go.
Better yet, get a cash rebate of up to 9% when dining out with your POSB Everyday Card!
Valid till 31 Oct 2016, visit www.posb.com.sg/EveryDayDining for full terms & Conditions.
This post is brought to you by DBS Cards.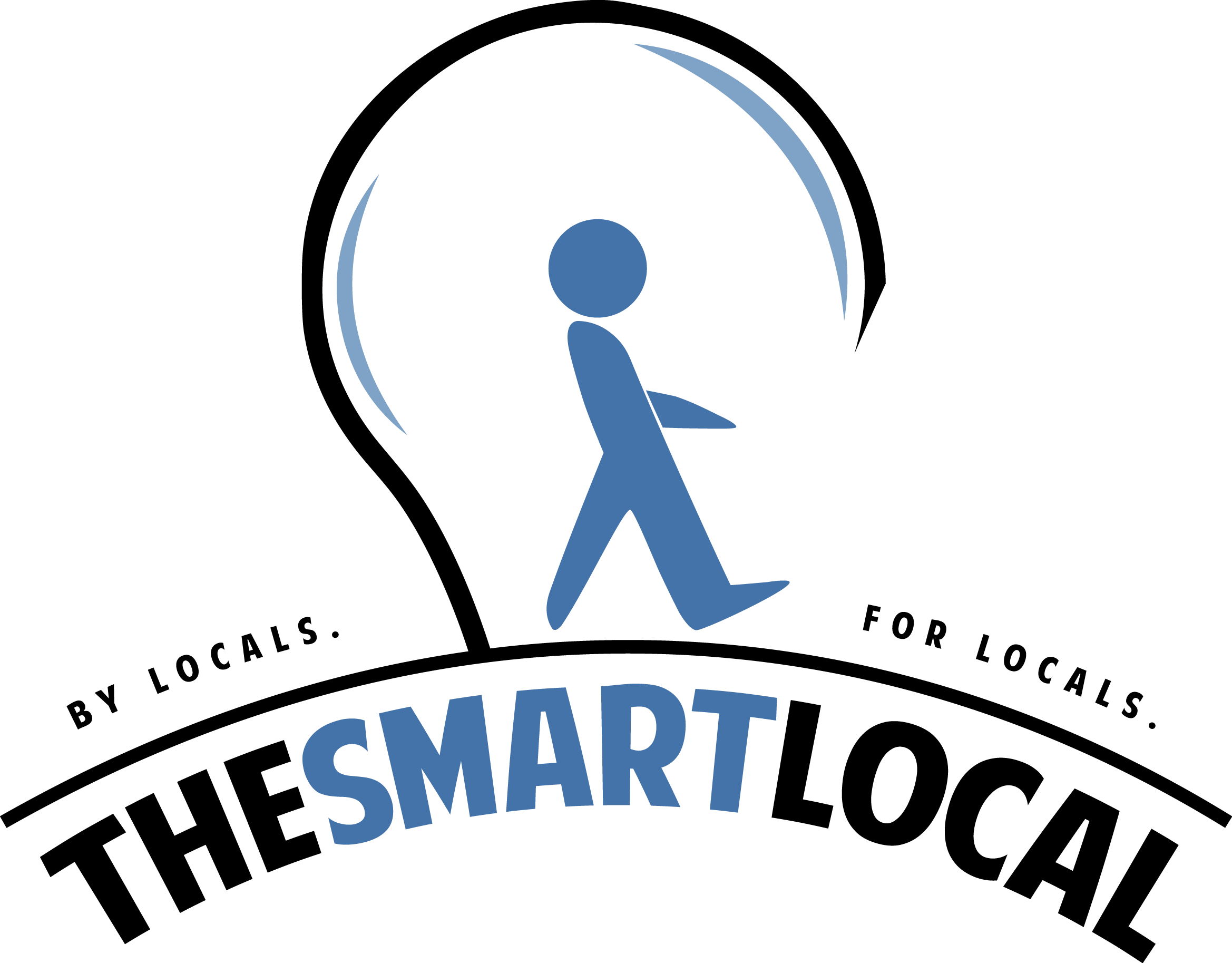 Drop us your email so you won't miss the latest news.