Sentosa GrillFest 2019
---
When a hectic workload has got you feeling down, sometimes all you need is some vitamin sea – complete with sunsets by the beach and some good grub.
This year, Sentosa GrillFest is back again with a 1KM stretch of vendors serving more than 100 different dishes along Siloso Beach, extending to the beach area. Held every weekend*, from now till 12th August 2019, look forward to fan favourites such as Impossible Foods, oysters and wagyu beef!
Here's what you need to save your stomach space for:
*Extended over the long weekend of 9th-12th August 2019
---
1. Lobster Hokkien Noodles by One Faber Group
---
To truly upgrade your weekend, get your hands on this levelled up Hokkien mee.
For those who have been to GrillFest before, you might be familiar One Faber Group's Lobster Hokkien Noodles ($18). This upgraded version of the Hokkien mee makes waves wherever it goes with its huge juicy half lobster which replaces the usual prawns. 
Testament to how popular this dish is, the steaming lobsters also seem to disappear off its rack almost as soon as they're cooked!
Others must try at the stall includes Roasted Whole Baby Lamb ($22), Roast Steamship Round of Beef with Sweet Thyme ($22) and Bamboo Rice Nasi Lemak with Chicken ($18).
---
2. Grilled Durian by Durian Edition
---
There are two camps when it comes to durians – you either adore it, or you bolt when you catch the slightest whiff of it.
If you're in #teamdurian, you'll be glad to know that Durian Edition will be there, serving up various kinds of grilled durians. Follow your nose to Siloso Beach, near the Emerald Pavilion to find this store!

Grilled Durian with Cheese Trio Add On
They serve several kinds of durians from XO to D101 and mao shan wang. But what we recommend you digging your hands into is the Grilled Durian with Cheese Trio Add On (from $15 for one slab), which is an all gooey, fragrant goodness with a bittersweet flavour, made extra creamy with the layer of melted cheese on top.
---
3. Flank Steak Frites at Craft'B
---
Craft'B launched their business last year at Sentosa GrillFest and now they're back again with Burgers, Steak and Cendol to offer.
They pride themselves on quality ingredients and if you'd like to experience the best of it, try their Flank Steak Frites ($15) – a fuss-free dish of tender, juicy steak slices with a lightly charred outer layer.
For those on the hunt for unique dishes, make sure to try the Tom Yum Burger ($13), which comes with a prawn patty slathered with tangy tom yum mayonnaise sauce, placed between a pretzel bun. It's tad spicy but as a non-spicy eater, I easily gobbled down the whole thing.
If you'd like some something refreshing to end your meal, Cendol ($6) is available here as well!
---
4. Exclusive Siloso Saison Blanc by Brewerkz Bar
---

There is no festival complete without a cup or two of great beer
While you are there, don't miss out on Sentosa's exclusive craft beer, Siloso Saison Blanc ($10), available at the Brewerkz Bars dotted along the line of vendors. The unique booze is served only on the island, so this is your only chance to get your hands on it!
Taste-wise, it's light-bodied with notes of malt and honey, and goes down so smoothly, you could easily chug it like water.
---
5. Impossible Burgers at The Goodburger
---
A good burger is always welcomed at any BBQ so keep your eyes peeled for The Goodburger. This new kid on the block is a vegetarian-friendly food truck store, serving exclusively Impossible burgers – burgers with a plant-based patty.
Some say the "Impossible" patty tastes like actual beef, I'd say it tastes better. If you've never tried it before, you need to check out their "Impossible" Black Tie ($18) which comes with a sizzling Impossible patty layered with truffle aioli and rocket between a buttery brioche bun. 
This one had a special secret sauce that had us going back for more!
---
6. Grilled Meat Platter by Slake
---
Standing out among the food stands is Slake's 3-meter-high BBQ pit pitched on the beachfront. Here, you can look forward to BBQ Asian food served by Chef Jeremy Cheok.

Image credit: Slake
Slake Grilled Meat Platter for 2
Image credit: Slake
The food is as impressive as the set-up with dishes like their affordable Egg Slut Slider ($5) and flavour-packed Slake Grilled Meat Platter for 2 ($29) cooked to order.
---
7. Teppan Wagyu Beef (Austige) by Angliss Singapore
---
For some sizzling hotplate-cooked dishes, head to Angeliss' stand, situated under the Emerald Pavilion.
Beef lovers, head straight for their Teppan Wagyu Beef ($20) cooked on an open iron teppanyaki grill in front of you, and served with a handful of bean sprouts. The beef itself is cooked till medium rare and has a chewy bite.
If you love chilli crab – though, tbh who doesn't? – you're bound to love their tender Whole Lobster with Homemade Chili Sauce & Mantou ($26), doused in sweet chilli sauce with fried man tou for dipping, on the side.
---
8. BBQ Chicken Wings by MeatHaus by Harummanis
---
Could you really say you've gone to a BBQ without having chicken wings?
At MeatHaus by Harummanis, feast on classic BBQ Chicken Wings, coated in a sweet BBQ glaze, and a must-have at any BBQ. You can get the wings in a set of 5 for $10 or 10 for $18 – great for sharing with your crew!
---
9. BBQ Japanese Oyster and Hokkaido Scallop at OLA Beach Club
---
To settle your seafood cravings, head to OLA Beach Club for a piping-hot serving of charcoal-grilled seafood.
Japanese Oysters
Hokkaido Scallop
If work has been tough on you, treat yo-self to these little plump and creamy Japanese Oysters ($10 for 1, $15 for 2, $40 for 6) and fresh and juicy Hokkaido Scallops ($8 for 1, $15 for 2, $25 for 6). 
Grilled cheese is my weakness and both of these are completed with a generous serving of cheese that encapsulates the entire shell!
---
10. Gelato bomb by Gelatissimo
---
To end your night with something cooling and refreshing, head over Gelatissimo for Italian ice cream made fresh daily.
Ice cream lovers, go big with their Gelato Bomb ($16) which comprises of 5 scoops of gelato of your choice served in a waffle basket and topped with macaroons, sprinkles, and a drizzle of chocolate, strawberry or caramel sauce.
Their gelato flavours include passionfruit, red velvet and peanut butter – the last one's dog-friendly, in case you're bringing your pup along to the fest!
---
Vibes at the festival
---
Beyond the food extravaganza, there'll be draping fairy lights along the beach, roving performers and old-school jams filling up the atmosphere – 'cuz what's a festival without some good vibes going?
Cheery roving performers
If all that yummy grub has sent you straight to a food coma, take a break by catching one of the movie blockbusters aired at the Sapphire Pavilion at 8PM every night of the festival!
---
Spice up your weekend with Sentosa GrillFest
---
Netflix might be a weekend staple these days, but if you're looking for something a little more exciting, spice up your weekends with Sentosa GrillFest. With an abundance of food, perfect locale, and great vibes going, you're bound to have a whale of a time.
Getting there: Use promo code "SentosaGrill" to get $5 off your Grab ride into Sentosa during the timings of 10AM-12PM and 2PM-12AM. Redemptions are limited to 3 per user, and there are limited codes available.
---
This post was brought to you by Sentosa.
Photography by Heng Wei Shin.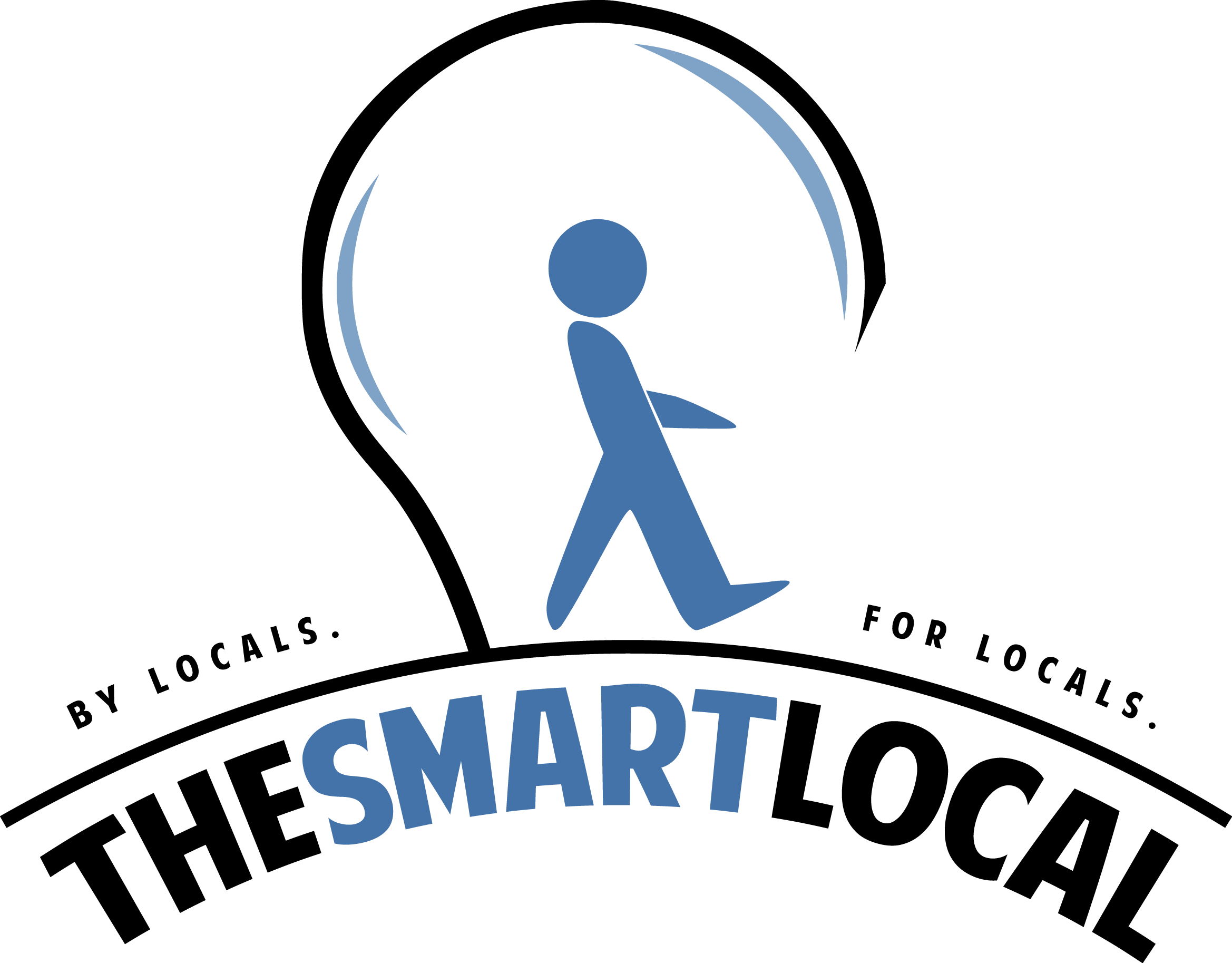 Drop us your email so you won't miss the latest news.