Kopitiam Secret Menu
As a kid, we've indulged in the malty goodness of a Milo Peng as we munched on sugar-coated prata. Fast forward to present day, Teh-C Gao has become a staple in my morning routine to kickstart my day. But perhaps it's time to jazz up our kopi culture.
Do not be fooled, the drink list on kopitiam menu boards is not exhaustive. In fact, there exists a secret list of beverages that few – even locals – know about. Hence, we've compiled a list of innovative beverages that'll make even some of your friendly coffeeshop aunties/uncles raise their brows.
Note: Don't fret, this has been tried and tested. But do take note of the presence of raw egg in your drink…
1. Bandung Dinosaur
Move aside ubiquitous Milo Dinosaur, it's time you've met your match. I don't know about you, but after 4-5 sips of the typical MD, the jelat feeling starts to set in. So hello, Bandung Dinosaur.
The milky pink rose-syrup adds a touch of freshness to the rich Milo sprinkles. A fun twist to your favourite childhood mamak drink, this concoction will produce that sugar rush that we know you still crave.
Address: Al-Azhar Eating House, 11 Cheong Chin Nam Rd, Singapore 599736
2. Black Spider
Yes you read that correctly. And no, zero insects were harmed in the making of this drink. Instead, you can expect a frothy surprise of Sarsi and vanilla ice cream. For those who don't know, Sarsi is basically our parents' equivalent of root beer in the old days.
Some prata shops in Singapore still serve this old-school delight, so remember to ask and you might receive. Another rendition of the Black Spider is his brother, the White Spider. For this sucker, expect Sprite instead of Sarsi as a base soda.
Address: Al-Azhar Eating House, 11 Cheong Chin Nam Rd, Singapore 599736
3. NesLo
If Nescafe and Milo had a baby, BOOM. NesLo would be the product of this glorious union. This is sort of like the kopitiam version of an ang moh mocha, except x100 tastier. There's something about the malty flavour of Milo that's miles more interesting than plain old chocolate.
As such kopi recipes can always be tweaked, go ahead and ask for more condensed milk. The sweet cream gives an extra kick to the marriage of caffeine and cocoa.
Address: Al-Azhar Eating House, 11 Cheong Chin Nam Rd, Singapore 599736
4. Kopi + Egg (Kopi Ka Koi Nrng)
The thought of a raw egg swimming in my coffee already made my stomach turn. But boy was I surprised when I tasted this. The kopitiam uncle kindly acceded to my request, and laboriously pulled the coffee until the egg remnants were no longer visible.
Upon sipping it, I had to admit that the egg only made my kopi thicker and much more fragrant. Back then, this drink was a protein boost for tired workers needing a pick-me-up. Perhaps, you'd feel the same too after trying it.
Address: Bukit Timah Market & Food Centre, 116 Upper Bukit Timah Rd #02-169, Singapore 588172
5. Milo Halia
This drink has my big seal of approval. For those who aren't familiar with Teh Halia, it's essentially Teh doused with powdered ginger – not for the faint hearted. However, switching out tea with Milo adds a new dimension of flavour to the drink.
The chocolate malt masks the ginger just enough for it to be aromatic and not too pungent. Perfect for rainy days when you just want to nua at home in bed.
Address: Bukit Timah Market & Food Centre, 116 Upper Bukit Timah Rd #02-169, Singapore 588172
6. Kopi + Butter (Kopi Gu You)
Here's two of my favourite things in the world: coffee and butter. Put both together and you get Kopi Gu You (which literally translates to Coffee Butter). Few establishments offer this option as it's an ancient recipe, but Heap Seng Leong does a mean one. Stepping into this coffeeshop even feels like I'm being transported back to the 1960s.
Here, the uncle dunks thick pads of butter into rich, strong coffee that's freshly prepared on the spot. For garnish, he tops it off with another slab of butter. So. Sinful. The result: A toffee-esque kopi with delightful hints of salty notes.
You need to visit this quaint coffeeshop ASAP, before it too becomes a relic of the past.
Address: Blk 10 North Bridge Road #01-5109, Singapore 190010
7. Horlicks Cino
We've all either heard about overpriced cappuccinos at mass-market cafe joints. But wait till you try the Horlicks Cino and your perception of milk foam will change forever. Half sweet condensed milk-half Horlicks, this drink is modelled after the popular Italian beverage.
But here's the kicker: a milky white foam on the top that'll enhance the drink by tons. The gradient effect from the combo is super instagrammable too. It's as if you're drinking a kampung version of cappuccino, except for a one-third of the price!
Address: Golden Mile Food Centre, #B1-09, 505 Beach Road, Singapore 199583
8. Horlicks Soya Bean Milk
(Update: We've heard that this stall has already closed down. Nevertheless, if you see this recipe anywhere around your neighbourhood kopitiam, feel free to give it a go!)
Another variation of our beloved malted milk powder is the Horlicks Soya Bean Milk. At only $1.30 a pop, you get the best of both worlds in one cup. The malted childhood drink we all know and love, greatly complements the sweetness of fresh soya bean milk.
The product is much thicker and smoother than your typical Mr Bean over-the-counter confection. This is perfect if you're craving an intensely creamy and thick treat for a hot day. Nan Sun does this version particularly well so head down to Maxwell for your share of it.
Address: Nan Sun Horlicks High Calcium Soya Bean Milk, Maxwell Food Centre, 1 Kadayanallur St #01-04, Singapore 069184
9. Sirap/Ribena Limau
This one is for all the sweet-tooths out there. If you're looking for a sugary beverage to perk you up during office hours, this one has got to be your best bet.
The syrupy cordial transports me back to my childhood when all I craved was sugar. Also, the generous addition of fresh lime adds a tart zing to your drink. However, not many places feature this on the menu, so be sure to place a special request to the mamak uncle.
10. Milk Corn Shake
We've seen the typical milkshake rife in every kopitiam: vanilla milkshake, Milo milkshake, soya bean milkshake… The list is endless. But now, cue the Milk Corn Shake. If you love creamed corn, you die-die need to try this.
Think Walls Sweet Corn ice cream from your neighbourhood ice cream uncle – just in a liquified form. The bright yellow corn morsels add a pop of colour as a garnish to the pastel shake. If you're lucky, you'll be able to find this at the odd hot and cold drinks stall.
11. Gao Kway Nrng or Black Dog Egg
This has got to be the weirdest of the lot. The name of the beverage – Black Dog Egg – already irks me. This consists of a raw egg dropped in local beer. Most commonly, black Guinness stout or Ang Ji Gao (from its black dog logo) is used for this strange creation.
Legend has it that male labourers in the old days believed that this potion improved the functions of their male parts. But uh, unfortunately I am unable to vouch for that. Very few coffee shops serve this nowadays due to a decreased demand, so maybe you can change that.
Kopi Culture 2.0
And there you have it, completely obscure drinks that'll change your kopitiam experience forever. Whoever said kopi culture was limited to just Milo Dinosaur and Teh C got it seriously wrong. There's a whole backyard of cool brews waiting to be tried and tested – you just need to ask.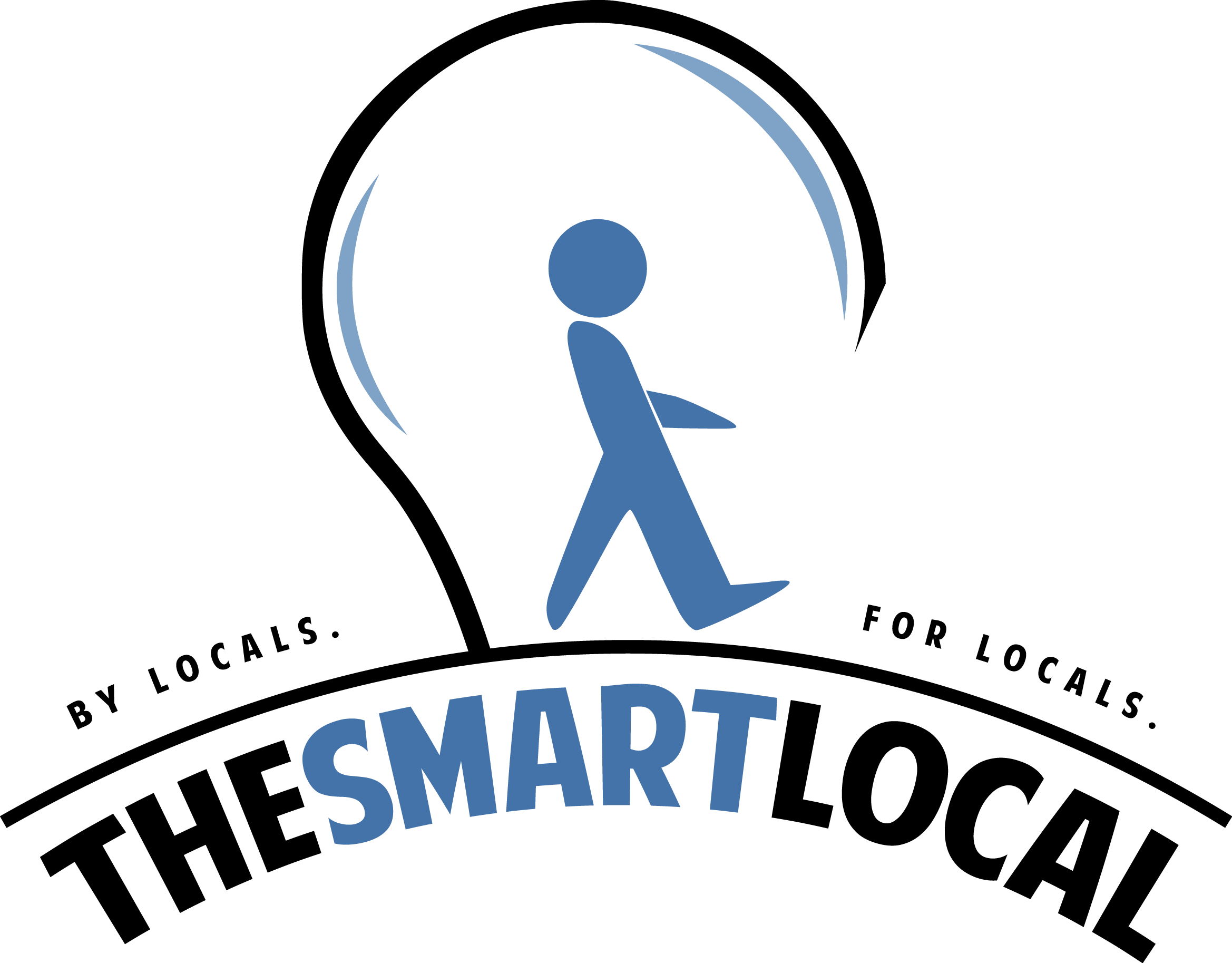 Drop us your email so you won't miss the latest news.