The Gateway To The New China
Until very recently, I knew embarrassingly little about China. Being from the UK, I had never heard of Tianjin before, and assumed that Beijing and Shanghai were the only spots worth visiting. Aside from knowing that Facebook was blocked in China, I had no idea what to expect in regard to food, transport or language – the key things you kind of need to survive.
This made Scoot's decision to send myself and 3 other non-Mandarin speakers to China seem nothing short of crazy. With 4 words of Chinese between us, 2 Muslims, and a vegan thrown in for good measure, our odds of survival were seemingly small.
Thankfully, it was not the Hangover style disaster that I had anticipated. In fact it ended up becoming one of the most exciting and enjoyable trips of my life so far, showing that you don't need to play it safe on your first trip to China. Forget Beijing, if we can take Tianjin, anyone can.
The Tianjin Squad
Myself, Fauzi, Jaryl and Tysha, proving that you can make it to China and back without a word of Mandarin
Being in a group with blonde hair and a man wearing shorts and the darkest skin for miles around was bound to draw a few stares. Little did we know that our group would become certified celebrities, photographed and stared at almost constantly, with enough selfies with strangers to rival the Kardashians.
Yes we got lost, yes it was cold, and yes we accidentally gatecrashed a funeral, but it was all outweighed by how incredible Tianjin is as a city. After one of the craziest trips I will ever go on in my life, here are 11 reasons why Tianjin is the perfect city to visit on your first Chinese adventure.
Check out this video to see some of the adventures we experienced in Tianjin:
1. Explore Tianjin for less than $1 on its extraordinarily safe trains
If you find the prospect of travelling via public transport as intimidating as I did, reassure yourself that if I can make it, you will be fine. That is unless some poor soul actually has a worse sense of direction than me, in which case, may the odds be ever in your favour.
Tianjin's underground railway is similar to our MRT system, with the ticket machines even allowing you to do the whole process in English, making travelling a whole lot easier than I could have ever imagined. The main differences are the airport-security style bag scanners when you enter, which I was seriously surprised/impressed by, and instead of a ticket you get given a little plastic coin which you use to tap in and out.
Aside from that, if you can work the MRT, you'll be fine. Probably. Don't hold that against me if you accidentally end up in Beijing.
Jaryl pointing out how NOT to get to the food-street
Although we managed to alight at the wrong stop, after asking a policeman where we were, he quickly pulled out his phone and handed it over to us. A bit confusing at first, but so sweet when we realised he had phoned someone up who speaks English and was ready to give us directions. Friendly strangers are my favourite thing ever, especially when they put so much effort into helping you out!
The train ride was so smooth it seemed to send Tysha off to sleep…
The cost of a train ride from our hotel to Nanshi Food Street only cost us a mere 3RMB each, aka $0.63! Less than a dollar for a ride on a train equally as clean and efficient as the MRT system in Singapore, with super helpful staff and tons of security? Tianjin left me seriously impressed.
2. Enjoy a taste of authentic Chinese cuisine, no matter your preference
We all love Chinese food, but are also aware that the mainland Chinese are often, *ahem*, adventurous with their ingredients. If you're not the most daring with your food choices, Tianjin is the perfect destination, with fresh local cuisine and a massive choice of dishes at every single restaurant.
Although it looks like beef, this is in fact deer!
Deer and wild fish are just some of the dishes sampled on our trip, but for those who like to keep it simple, your staple peking duck and dumplings are still readily available. Prepare to have your tastebuds blown by how incredible – and affordable – authentic Chinese food is!
Cause posing with teapots and chopsticks is clearly the thing to do in a super fancy restaurant
Even regular vegetables were given a Tianjin makeover, with cabbage quickly becoming one of my favourite dishes, and discovering the best aubergine that I have ever tasted. Perhaps give the bitter gourd a miss, I'm a fan of almost all green vegetables but even I couldn't finish the entire plate. The clue is in the name.
With 2 Muslims and a vegan in our group, I was certain we would struggle. This is where Tianjin really stepped up to the plate, with halal restaurant everywhere and vegan options available at every single place we ate. In this tiny restaurant in the middle of nowhere, was some of the best halal beef noodles that our group had ever had.
Think you can't eat vegan in China? Think again.
A lot of pointing at menus and repetition of 'no meat' took place, but somehow we managed to pull it off, even enjoying an indulgent meal at a vegan restaurant. One huge serving of vegan sashimi, sausages, chicken, and ice cream later, I was sold. Whether you're vegan yourself or would just rather stay away from the meat for a few days, you will be spoilt for choice during your trip to Tianjin.
Vegan Sashimi, yes this actually exists
Halal street food is also super popular, from meat to this porridge/jelly/dessert which I'm still not sure as to why we ordered. It cost less than $2 though, so no harm done.
The finished 'product'
Every single restaurant we ate at was Halal, and all were easy to find thanks to the signs they hang outside their restaurants – simply look out for the words "清真". If you're staying clear of the meat, just practice a sentence or two of key phrases, and you should be all good.
3. Visit the Great Wall of China – minus the tourists!
When I hear the words Great Wall of China, sadly the images of millions of tourists and no room to breathe are the images that jumped into my head. I am ecstatic however, to say that this preconception has changed forever.
When we arrived, I was shocked to see no more than 4 other visitors at the wall, which when you turn up expecting to see thousands could bring tears of joy to your eyes. There are so many points you can access the wall at, it shocks me that everyone flocks to the Wall from Beijing.
We entered via the Huangyaguan Pass, and although this was shockingly quiet, it's a guarantee that those closer to Beijing are much more likely to be similar to my people-filled and busy preconceptions. This is just another reason why Tianjin is so special – despite being the 4th largest city in China, it is still so undiscovered by tourists and large tour groups.
Making friends and taking tons of selfies (the lady in green also stroked my hair, was kinda cute)
Even when a tour group showed up, they were there and gone in well under half an hour, were relatively quiet, and turned out to be a hilarious group of girls. Selfies were taken, poses were made, and the word 'Xīnjiāpō' (Singapore in Mandarin) was repeated multiple times.
Embracing our inner Jackie Chan
Fauzi and Jaryl having fun with the enthusiastic locals
I had never thought that I would be lucky enough to come and visit the Great Wall myself, and seeing it in person is mesmerising. The views were indescribable, the feeling of being on a piece of history so talked about and full of history is an incredible feeling. Despite the fact that it felt about -5 degrees celsius and there were millions of steps, every second was special.
At the bottom of the wall, we were greeted by about 5 merchants selling their dried fruit and nuts. They're super keen to give out free tasters, so give them all a try! My personal favourite were by far the dried tomatoes, so sweet and shiny they taste like little boiled sweets, unlike any dried fruit I've ever tried before.
Not only was it the experience of a lifetime, it was also only a two hour drive from our hotel and the huge city that is Tianjin.
Address: Huangya Pass – Jinwei Hwy, Jixian, Tianjin
4. Experience a true taste of Chinese culture at Dabei Monastery
Tianjin is not a city visited often by tourists, but its residents are unbelievably friendly and helpful. Although only a handful speak English, if you have a destination written in Mandarin they will be beyond happy to point you in the right direction, frequently followed by the emergence of a selfie stick. Take it all in your stride and get your poses ready.
From the culture street to Tianjin Old Town, you can get a small insight into the practises and norms of thousands of everyday people.
At the Dabei Buddhist Monastery in the Old Town, people will queue just to get their chance to rub the healing pot, and then rub their hands over the parts of their body they would like to heal. First built in the Ming Dynasty, Dabei is the oldest and largest monastery in town, over 114,000 square feet in size.
We tried our luck at the coin tossing. According to local legend, the higher it lands on the structure, the better your luck will be. Sadly my luck is due to run out, as I could barely get it into the lowest tier. No more walking under ladders or stepping on cracks for me.
Watching how religion plays such an important role in people's lives was touching, the monastery was so calm and peaceful that it helped to show a side of China that isn't all hustle-and bustle. Oh, and we also took more selfies with strangers of course.
Address: Dabei Buddhist Monastery, Tianwei Lu, Hebei District.
5. From Western snacks to Tianjin traditions, indulge in mouth watering street food
Tianjin sure does like serving street food on sticks. Whether it's your typical cotton candy, sausages, or even potatoes on sticks, you name it. Once you've mastered how to stop your face becoming a human pincushion, you get to devour your deep fried treat, and it tastes goooooood. My fried potato was coated in garlic powder and a squirt of ketchup, and was so addictive I didn't want it to finish. When it costs only $2, it takes a whole lot of willpower to not buy another three.
Fauzis face when he realised just how great the churros really were
The incredibly spicy beef was a hit, and the perfect entree to the real winner here: the churros. Sure they may be Spanish in nature, but on a freezing cold day in northeastern China, there is nothing that can compete.
Head down to Nanshi Food Street and try your hand at finding Tianjin's 3 famous delicacies, fried dough twists named Mahua, Goubuli steamed stuffed buns and the oddly named Ear-Hole Fried Cake. Not only is the food dirt cheap, but you can also try foods from all over China, whether a sit down meal or just trying as many snacks as you can until you need to roll yourself back to your hotel.
The outside of Nanshi Food Street
Fried dough twists called Mahua
Trying to buy some Mahua of our own
The fried dough twists were not like anything I had tried before. Crispy and sweet, the closest thing I could compare it to is a biscuit, but the texture was completely different with the sesame flavour being clear. Different, but definitely delicious.
Following the theme of curiously-named foods, if you're a fan of cotton candy you have to give Dragon's Beard a try. Although it has the texture of wiry hair, as soon as you put it in your mouth, it dissolves into a sugar coated heaven. Whether or not it's as good as our pink fluffy favourite left us undecided, so try it for yourself and make your own decision!
Expect a whole ton of amazing characters, with one lady taking a selfie with me and pointing to a picture of Angela Merkel on her stall. Why? Sadly I will never know.
Me and China's biggest Angela Merkel fan
I was expecting Nanshi Food Street to be an actual street, so seeing a colourful and delicious array of food all inside a cosy warm environment when it was freezing outside was a very welcome surprise. Although fresh food is aplenty, there are also several stores serving packaged food that you can take back to your friends and family or just secretly eat in your hotel later when the late night munchies hit.
Address: Nanshi Food Street, Shenyi St, Heping
6. Scratch the surface of China's deep religious history
This Chinese-looking "temple" is actually a mosque!
My limited knowledge of China definitely didn't stretch as far as knowing about Tianjin's religious background and practises. I wasn't sure what to expect, but was surprised to learn there were multiple mosques within Tianjin.
We also managed to create a whole new meaning to 'wrong place at the wrong time', when not only did we turn up to the wrong mosque, but were also there just in time greeted by a hearse arriving right in front of us for a funeral and a woman ushering us to leave. We'd have loved to have explored more of the mosque, but with ushers asking us to leave, it wasn't meant to be.
The Tianjin Great Mosque, which we eventually found, dates back from the early 1600's, and if you were looking out for a mosque, you would easily miss it. With a similar design to typical Chinese temples, the arabic inscriptions are one of the only indicators that it is actually a mosque.
Once you enter the gates you're taken far away from the bustling road which can only be no more than 100m away, and suddenly you're surrounded by peace and serenity.
When Fauzi and Tysha went inside, they told us that the interior is decorated in a way which is much more familiar to them, with Arabic inscriptions and designs all around. I had no clue that Islam has existed in China for 1,400 years, or that Muslims are a significant minority. I found it beautiful that hidden within everyday looking Tianjin buildings are in fact such secretive places of worship, and the perfect metaphor for how many Muslims exist in Chinese society, waiting for the rest of the world to discover them.
For our whole group, it truly surprised us that this was actually a mosque, as its architecture is so unique. It's a truly beautiful place, but unless you practise Islam or you are visiting with someone who does, they may be wary about letting you in as sadly, prejudice can be high against them and their place of worship.
Address: Tianjin Great Mosque, Hong Qiao Qing Zhen Da Si, Hongqiao Qu, Tianjin Shi, China, 300122.
7. Ride in the sky with the Tianjin Eye
Yeah yeah we may have the Singapore flyer, but what better way is there to see the sights of a city than on a massive ferris wheel giving you a 360 degree view? Even though you might have done something similar in the past, it's the perfect way to spend half an hour before dinner, watching the sun set and the city light up beneath you.
It's only the only such wheel built over a river, meaning not only do you get to see the city, but also get to witness a view of the river you would never normally get to see. Head here at night and the river acts like a massive mirror, reflecting the skyscrapers around it.
Not only did we get there just in time to see the wheel light up in front of us, but it was also completely empty. No queues, no waiting, and no boredom. It only takes half an hour to complete a full circle, but the views are so amazing it sadly feels a lot quicker. The temptation to just try and stay on for another rotation was strong, but unfortunately the sensible adult from within told us it probably wasn't the best idea.
Address: 李公祠大街与五马路交叉口, Hebei, Tianjin, China.
8. Explore a house made of over 400 million pieces of ceramic
Perhaps the thing I was least expecting to see in bustling Tianjin was the Porcelain House. A 100 year old French style villa, every inch of the building and its surroundings have been covered with porcelain vases, plates and statues.
Over 16,000 pieces of pottery make up this spectacular building, giving it the status of one of the world's 15 most stunning museums. The porcelain used dates back to the Han Dynasty, with Chinese and Western architecture combining to create this stunning house.
Although technically a museum, unless you come as part of a tour group you're unlikely to keep up with the history of the place. However, when it's as magnificent as this, you'll probably be more focused on taking in the work that went into creating this building, and trying to take pictures that justify its beauty.
We managed to get here just as the sun was going down, and it made the building light up. Take a close look for the cats made of china climbing down the sides of the building, and the word 'China' writing in porcelain on the roof. This is definitely not the kind of site you'd expect to see in a part of Tianjin so filled with modern hotels and high rise buildings, and definitely worth a visit.
Address: Porcelain House, No. 72, Chifeng Dao, Heping District
Opening hours: 10:00 – 17:00
Ticket Fare: 35 Yuan (SGD $7.32)
9. Bring out the big kid from within at its insanely cheap arcades
Early on in the trip, Fauzi had exclaimed how much he would like to find an arcade, and lo and behold, we accidentally found one on the final night. "We'll just go in for a little while", our infamous last words. 2 hours later and a furry toy each, we finally ended up leaving without a single regret.
Growing up in the UK the grab games so popular in arcades were always way too expensive, so this was my first time at discovering just how ridiculously addictive it can be.
I got lucky on my 5th try, yet the same can't be said for us all. A screaming fit, way too much money and a whole lot of anguish later, Fauzi was finally the proud owner of a plush toy that probably took a dollar to make. No matter how old you are, arcades will always be a whole lot of fun.
In a country where so much is different to what you're used to, sometimes it's perfect to just take a little time out of your day to take a trip down memory lane and do something familiar. When it only costs $0.40 a go, what's the harm? Expect loud music, bright lights and tons of fun.
Address: Underneath/ to the right of the Heping Road Walmart – 66 Fu'an Street, Heping District.
10. It's the perfect place for a quick escape and to explore with your BFF
Sure, absence may make the heart grow fonder, but getting lost in China definitely makes bonds grow stronger. Whether it's your first trip to China or not, it will be both the adventure of a lifetime and the perfect way to create a whole ton of memories.
Visiting China is on so many people's bucket lists, and for good reason too. When you need a short getaway and beach holidays are just so overdone, China is the perfect way to step out into the world and explore what it has to offer. I always thought that not speaking a word of Mandarin would be the reason that I would never go, yet as I found out, it is definitely no reason to not take the trip of a lifetime.
When there's so much to see and do, you and your friends will be spoilt for choice. Whether you speak Mandarin or not, there's never been a better time to go and see what China has to offer for yourselves. Go with an open mind, and enjoy every second!
It's Your Turn To Explore!
Huge shout out to Scoot for making this entire trip possible, and for giving me the opportunity to experience China for the very first time! When you're exploring a new country for the very first time, it's always great to know that you're in safe hands.
With on-flights meals even accommodating for the vegans like me, you can truly sit back, relax and worry only about what caption to use for your first awesome picture in China. Not only did the food knock all pre-conceptions of plane food, but I also had a solid few hours of sleep thanks to the large recline and legroom on even the standard economy seats.
Long-limbed or fancy a treat? With options like stretch seats and Scootinsilence to pick from, you can get that solid night's sleep you've been worrying about or just enjoy a little peace and quiet.
You can't put a price on comfort, and Scoot is playing their part in helping to make uncomfortable journeys a thing of the past for. The best low cost carrier in Asia Pacific with the perks of much more expensive companies, Scoot is there to help all of us have the holiday that we've always dreamed of.
---
This post was brought to you by Scoot.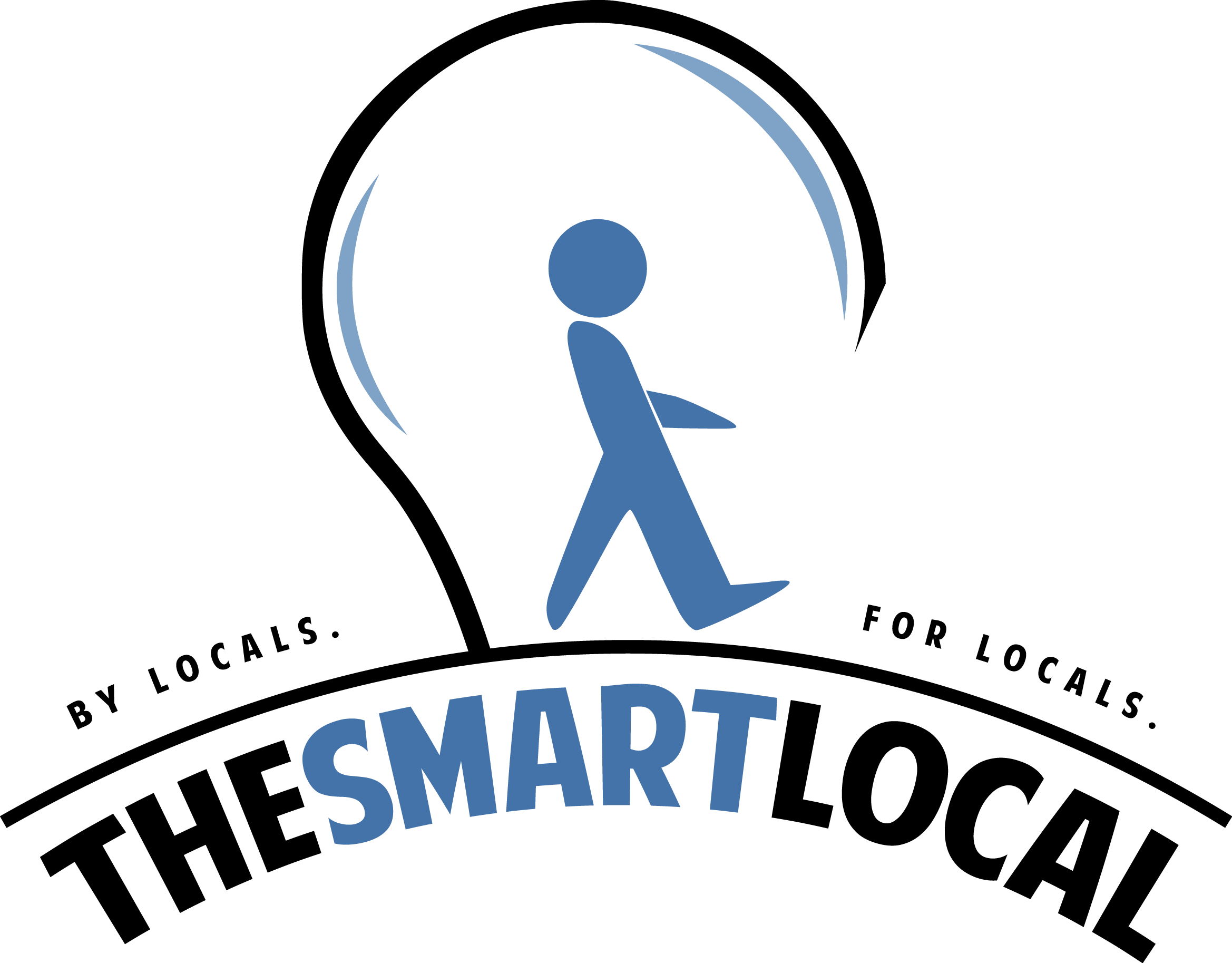 Drop us your email so you won't miss the latest news.