A hipster's guide to Melbourne City
Yes, Melbourne is the undisputed cafe capital of Australia. And yes, Melbourne boasts some of the finest coffee your tastebuds will ever come into contact with. But no, that's not all that Melbourne has to offer. You don't become the most liveable city in the world from being a cafe hub alone.
As tempting as it may be to just lose yourself in Melbourne's thriving cafe scene, cafe-hopping isn't all there is to Australia's second largest city. There are so many things to do in Melbourne that you'll have trouble finding space for them all in your itinerary. From catching a drive-in movie to marvelling at the largest waterfall in Victoria, here are 10 things to do in Melbourne that even the most hardcore hipster will approve of.
1. Travel back in time at this drive-in cinema
If you thought that drive-in movies were a thing of the past, you thought wrong.
Situated about 40-minutes away from the city via car, the Coburg Drive-In is a hidden gem not many tourists know about. Cheaper than going to the cinema, this old-school activity will take you back to a time when leather jackets were all the rage and John Travolta was still cool.
Perfect for group outings and romantic dates, the thing that really took me by surprise was that the movies on offer were all new releases! Yes, you read that right. Contrary to popular belief, the cinematic offerings at drive-ins aren't all that different from your conventional cinemas.
Latest blockbusters aside, there's also something about getting to make as much noise as you want from the comfort of your own car that makes the whole drive-in cinematic experience that much more enjoyable.
There's also a retro themed Village Diner there that will bury you with waves of nostalgia. Filled with vintage arcade games that will have your inner child squealing with excitement, it's a great way to kill time before your movie starts.
An endangered activity around the world, it's pretty amazing that Melbourne has not just one, but two drive-in cinemas still hanging on. If you're heading south of the city, you can also pop into Lunar Drive-In.
So I highly recommend that you pay a trip to one of these drive-in cinemas down under before they go extinct altogether!
Coburg Drive-In
Address:155 Newlands Road, Coburg North VIC 3058
Price: $25 (Car load) Free (Kids under 12)
Website
2. Have a Lion King moment at the peak of Grampians National Park
If you're looking to burn those calories that you piled on from your cafe-hopping adventure the day before, a hike up to Chatauqua Peak in the Grampian mountains will do the trick. The 2-3 hour long journey up the steep slopes of the Grampian ranges is like one giant leg day. But that's actually part of the fun of it.
Not a climb for the faint-hearted, you can push all thoughts of cheating out of your head since there's no way to get to the peak by car. You can expect your body to cry. Your legs will die. But the view from the top will make it all worth it.
If you time your trip properly, you might even be able to catch a glimpse of the breathtaking Grampians sunset while you're there!
And if a spectacular sunset isn't compelling enough a reason for you to pay the Grampians a visit, maybe the next point will change your mind.
3. Come face to face with Victoria's largest waterfall
Right in the heart of the majestic mountain ranges of Grampians National Park lies Victoria's largest waterfall – MacKenzie Falls.
Standing at over 40m tall, MacKenzie Falls is a sight to behold. Unlike some waterfalls which provide a dismal water flow, MacKenzie Falls boasts an incredibly powerful flow. And the best part is that you only need make a short detour from your hike up towards Chatauqua Peak to witness the captivating charm of this natural wonder.
4. Explore the winter wonderland of Mt Buller
A perennial favourite with the locals in winter, Mt Buller is the perfect road trip destination during the chilly season.
Located just 3 hours away from the city, the wide variety of slopes here will cater to your skill level regardless of where it's at. They also offer FREE 2-hour long beginner lessons so even if you've never tried your hands at skiing before, the friendly instructors there will have you up and on the slopes in no time.
But skiing isn't all there is to this ski resort.
*BONUS* Go on a Siberian Husky sled ride adventure
The highlight of my entire Melbourne trip, dog sled tours are an absolute must-try. For just $80, you'll get a 35-minute long meet and greet session with the magnificent Siberian Huskies followed by an exhilarating 10-minute long sled ride along the snowy slopes of Mt Buller.
Note: If you're planning to catch Melbourne's winter in all its white fluffy glory, do head down between mid-June to September!
5. Get your hands on treasure at these hipster markets you never knew existed
Instead of jostling with throngs of people at tourist traps like Queen Victoria Market, we dug deep to find the markets that contain the best finds and will show you a rawer side to the city.
Coburg Trash & Treasure Market
As the name suggests, the Coburg Trash & Treasure Market is exactly that – a trash and treasure market.
The vendors are all entirely private sellers so you never know what you might find there! From vintage cameras to classic DVDs, we stumbled across some of the most random stuff there. You're also welcome to bargain with the sellers, just don't go too far with it – I heard one of the sellers give a severe telling off to an overzealous haggler!
Address:155 Newlands Road, Coburg VIC 3058, Australia
Opening Hours: 8am to 2pm
Admission: $2

Flemington Farmers Market
Housed within the grounds of a school, the Flemington Farmers Market brings a slice of the rural life to the city itself. Apart from selling fresh produce, we also spotted some unique products there like frozen vodka. There was even a petting zoo there that elicited a high-pitched squeal from my overexcited colleague.

A resident Netherland dwarf bunny of the petting zoo
Address: Mount Alexander College, 169-175 Mount Alexander Road, Flemington VIC 3031
Opening Hours: Sunday 9am to 1pm
Admission: Free
Rose Street Market
Run by artists for artists, the Rose Street Market has become known for its one of a kind handcrafted goods.
Unlike the other markets listed above which give off a pasar malam vibe, there's a sophisticated air to the Rose Street Market. From ornate jewellery pieces to beautifully drawn paintings, you'll soon find that this place is a haven for art connoisseurs.
Address: 60 Rose St, Fitzroy VIC 3065, Australia
Opening Hours: Sat, Sun: 11am to 5pm
6. Take a mandatory #OOTD at Hosier Lane
No holiday is complete without an #ootd shot. And there's no better place to take an #ootd shot in Melbourne than in the colourful streets of Hosier Lane.
Arguably Melbourne's most famous lane, nowhere else in Melbourne makes street art look as good as Hosier Lane does. Best part is, nobody here is going to judge you because everyone else is also doing their best vogue impression. More than just a pretty street, the colourful graffiti splashed across the walls are replete with pop cultural references.

Even the rubbish chutes aren't spared from the top notch graffiti!
7. Dangle your legs out of a moving steam train
The Puffing Billy may be over 100-years old. But this steam train hasn't lost its charm, drawing about 1,200 to 1,800 visitors every day.
Highly popular with both tourists and locals, the Puffing Billy will bring you one step closer to nature by taking you on a journey through a beautifully scenic rainforest. What separates the Puffing Billy from other steam trains however, is that passengers get to dangle their legs over the side of the carriage while taking in the magnificent view of the lush greenery.
Completely run by a pool of 900 volunteers who all work for FREE, our journey kicked off at Belgrave station and took about 3 hours, inclusive of a 1-hour break at Lakeside station.
At Lakeside station, there's a small cafe there that you can grab a quick bite from. We also stumbled upon a miniature railway museum that train enthusiasts will undoubtedly be fascinated by. In short, there's plenty of things to busy yourself with during the one-hour break at Lakeside Station!
Address: 1 Old Monbulk Rd, Belgrave VIC 3160, Australia
Opening Hours: 9am to 5pm
Website
8. Indulge in some of Australia's best wine for just $10
Australia doesn't just export Marvel superheroes like Hugh Jackman and Chris Hemsworth, the land down under is also renowned for being one of the top wine exporters in the world. And much of the wine is made right here in Yarra Valley, just an hour's drive away from the city.
With over 80 wineries spread out over their rolling green hills, we decided to go with Domaine Chandon as we heard rave reviews about their tasting sessions. For just $10, we were treated to 6 different wines whilst enjoying the scenic view of the sweeping lawns around us.

I have never felt so baller in my life
Address: 727 Maroondah Highway, Coldstream, Vic 3770
Opening Hours: Tasting Bar, 10.30am – 4.30pm, daily | Brasserie, 12.00pm – 4.00pm, daily

9. Get in line for the best croissants in Melbourne
Singaporeans aren't the only ones who like to queue for food. Aussies do it too!
Hands down the most famous bakery in all of Victoria, Lune Croissanterie has amassed quite the reputation for its ability to get Aussies from all walks of life to forsake a good night's sleep for a taste of their croissants. So in true Singaporean fashion, we got up at the crack of dawn to find out what all the fuss was about.
When we arrived at 6.45am, there was already a queue of 8 people there that snaked its way into the sidewalk. The pastry shop promptly opened its doors at 730am and we were soon ushered into its spacious and minimalist set up. Before we knew it, we had our hands on 4 piping hot croissants!

Black Forest Cruffin ($7.50)
A cross between a croissant and a muffin, I didn't even know cruffins were a thing until I saw this beauty winking at me from the display table. Combining the best of both worlds, this cruffin looks like a muffin but its insides are all flakey and buttery like a croissant!
Filled up with chocolate and topped off with cream, this innovative hybrid is a must-try for Singaporeans looking for a novel culinary experience.

Kouign Amann ($6)
If there's one thing I've learnt in life, it's that anything with a French name will probably be a safe bet for the tummy.
Simple but flavourful, fans of cronuts will undoubtedly approve of this French delicacy. This strongly caramelised pastry with the super sugary exterior was one of our favourites, and my gut feeling tells me it will be one of your favourites too!

Coconut Ruff ($9.50)
Limited to just 12 pieces on the day that we dropped by, lady luck was on our side since we managed to get our hands on this limited edition croissant.
Stuffed with rich and creamy chocolate and topped off with walnut flakes, this sent my salivary glands into overdrive. What really impressed me was that the coconut flavour shone through without overpowering the savoury chocolate cream.

Traditional Criossant ($5.50)
The secret to Lune Croissanterie's immense success, it was a no brainer that we include their signature croissant into our pastry budget. This simple and classic item had all the makings of a well baked croissant – crispy on the outside and buttery on the inside.
Address: 119 Rose St, Fitzroy VIC 3065, Australia
Opening Hours: 7:30am to 3pm
Website
10. Donut-hop your way through Melbourne
The donut craze may have died down in Singapore, but thankfully for those with a sweet tooth like me, it's still going strong in Australia.
With so many donut shops peppered across the city, figuring out which donut shop is worth the visit can be quite a first world struggle. So we've saved you the trouble of scouring the web for the best donut shops by doing all the work for you!
Doughnut Time
Think of Doughnut Time as the Lady Gaga of the donut scene. Their creations all have wacky names. They are all dressed up in outlandish toppings. And the only thing louder than their appearance is their taste.
Conveniently located in the heart of the CBD, there was ALWAYS a queue at this donut haven regardless of what time we walked past it – a testament to its strong following.

Home Alone ($6)
I've lost count of the number of times I've had a chocolate donut. But the Home Alone ($6) is one chocolate donut I won't forget.
Drizzled with dark chocolate sauce and topped off with a kit kat bar, one bite into this savoury snack sent me high up into chocolate heaven.
All Day Donuts
Situated in an obscure suburb you won't find on TripAdvisor, All Day Donuts is a little out of the way. But then again, delicious donuts are never out of the way.
In true hipster fashion, we drove to this ulu donut shop and were rewarded with free parking and delicious donuts. It was a quiet evening when we dropped by this hipster joint and the first thing we tried was their signature dish – the Strawberry Cheese Cake ($5).

Strawberry Cheese Cake Donut ($5)
Covered in a shiny strawberry icing, the cheesy stuffing was delicious – flavourful but not too gelat.
So if you're looking for a place to enjoy donuts in a chill setting, All Day Donuts is the way to go.
Address: 12 Edward St, Brunswick
Opening Hours: Mon-Thu, Sat: 8am to 9pm | Fri: 8am to 10pm | Sun: 9am to 4pm
The secret to a hassle-free Melbourne
Planning an itinerary can be both a thrilling and dreaded thing, especially when it comes down to locking in all your activities and organising transportation to each location. Thankfully, I was spared from the horrors of coordinating an itinerary this time round thanks to the good people over at Visit Melbourne.
Better than Wikipedia, Visit Melbourne is the only resource you'll need to put together a hassle free trip to Melbourne. From comprehensive packages and planned itineraries, to keeping up to date on the latest in the city's art and entertainment seen, they've got all the inspiration you'll ever need to plan a once-in-a-lifetime trip down under. And we're not just talking about Melbourne city alone, if wild adventure is calling your name, their guide to Victoria's greater regions will float your dream boat.
Scoot your way to an adventure down under
2016 is coming to a close soon which implies that all of the leave that you still have left is pretty much screaming at you to spend them. And what better way to clear them than by scooting your way to an adventure down under!
It was my first time getting on a Scoot plane and the experience to and from Melbourne couldn't have been more pleasant. The thing that really surprised me was the ample amount of leg space provided and how comfortable the seats were.
I'm the sort of person who usually has trouble sleeping on planes but the snooze kit that Scoot offered surprisingly sent me into a snoozefest in a jiffy. Priced at only $18 when you add it to your booking ($25 on board), buying a good night's sleep never seemed so worth it.
The journey to Melbourne takes about 7 hours so it's almost a given that hunger pangs will hit you mid-flight. With a wide array of food options available, there's no need to worry about going hungry.
For just $21.99, you can get a taste of their premium signature meals – a local delicacy paired with 2 deluxe sides and a drink (ours came with ice cream and salad). We got the Signature Chicken Rice and the Dry Laksa from this premium selection, as well as their new Beef Lasagne meal option from the regular menu ($17) and we were both impressed with how they didn't pale in comparison to those offered by full service carriers.

Singapore Signature Chicken Rice

Scoot Exclusive Dry Laksa

Beef Lasagne
If you love Melbourne as much as we do – Scoot's got your back!
---
This post was brought to you by Scoot in conjunction with Visit Melbourne.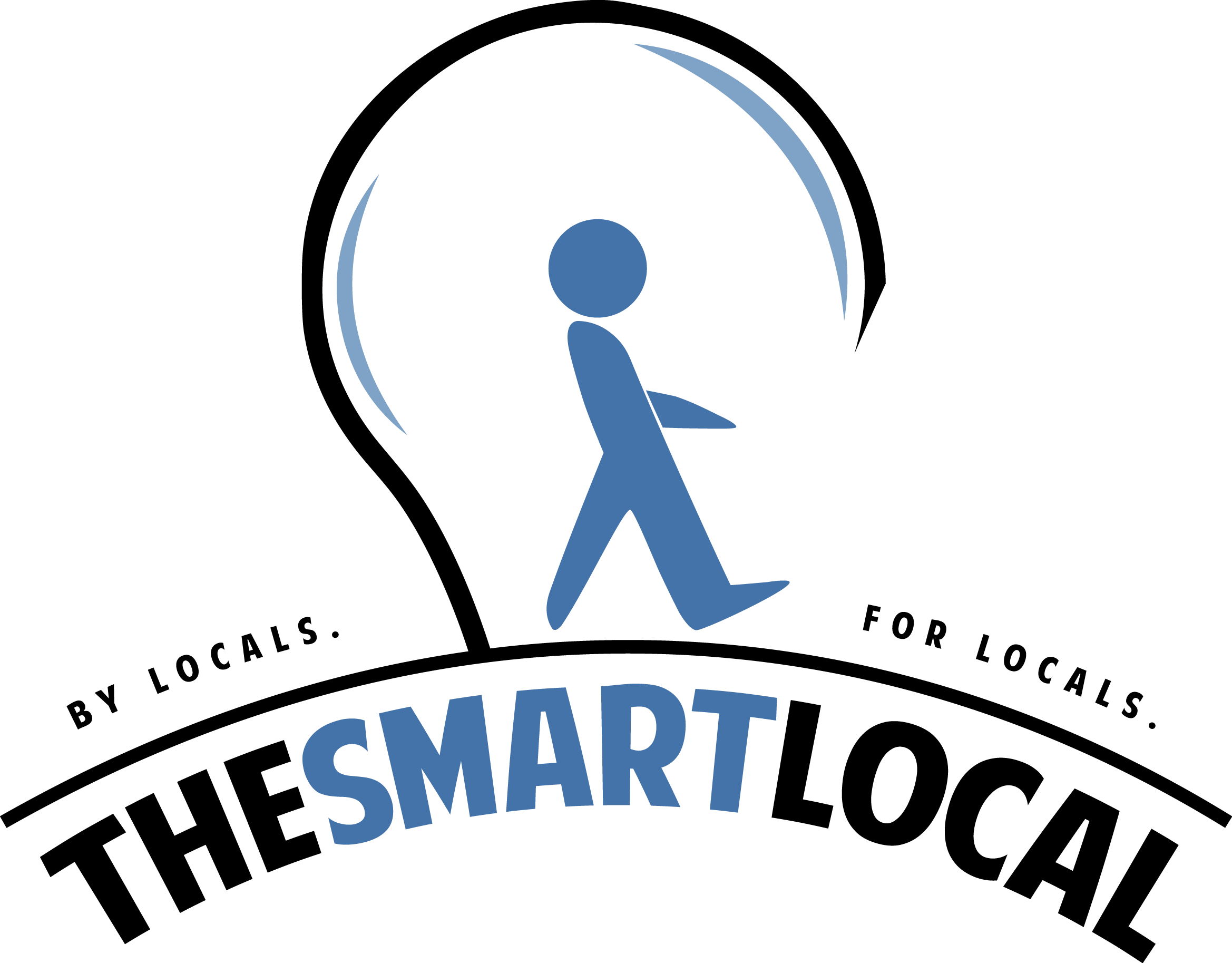 Drop us your email so you won't miss the latest news.