The best Chinese food and shopping in Guangzhou 
I landed in Guangzhou expecting to see tons of traffic (both people and vehicles), noise and pollution. Instead, there was an incredibly advanced and extensive public transportation system, big, empty spaces and locals who were more than happy to help a clueless tourist out. This was certainly not the China I expected!
Guangzhou is one of China's most popular cities, best known for its wholesale markets and delicious food. It's also the birthplace of dimsum as we know it and home to China's burgeoning industrial and foreign trade centre. Despite its commercial fame, Guangzhou is also a cultural hotbed with monuments like the Canton Tower and Southeast Asia's largest cathedral.
With all-in fares from Scoot costing less than SGD 200 and only a 3.5h flight away, the equivalent of China's version of Bangkok will blow your expectations clean out of the water and quite possibly make you a fan of this eclectic city.
This was a special trip where we had the privilege of hosting two winners of our Scoot contest Geraldine and Weiling together with our very own home-grown Shine Koh! Check out the video below to see what we got up to in Guangzhou.
-Food-
Food is the driving force behind the city of Guangzhou and the birthplace of Cantonese dimsum as we know it. Forget all notions of heavy, oily food and embrace the multitude of ways fish can be cooked in Guangzhou and at very wallet-friendly prices too!
1. Hai Di Lao (海底捞) for the definitive hotpot experience of your life 
If you haven't heard of Hai Di Lao I don't know what rock you've been living under but this Chinese restaurant chain will provide the definitive hotpot experience everyone needs in their life. Everyone's wondering if the service at Hai Di Lao can get any better in China and the answer is yes it definitely can.
Once out of the lift, we were instantly ushered to a table despite not having prior reservations. This Hai Di Lao at Beijing Road occupied the entire floor of the building and I almost couldn't find my way back to my seat after going to the washroom.
Here, the customer is king. I had a server dispense hand soap for me at the sink and hand me a tissue to wipe my hands after. Before I can even touch my chair, someone's already there to help me pull it out. There are ziplock bags to protect your phones from splattering soup, rubber bands to keep the hair away from your face, photo-printing and massage services and even bag covers to keep the smell away from your precious Prada or Chanel 'companions'.

The watermelon sign reads 'Guangzhou welcomes you'.  
The biggest surprise and real treat came later on during our meal. Having heard we were visiting from Singapore, the staff from Hai Di Lao specially prepared a fruit platter and a singing performance just for us!
Needless to say, the food was top notch. We went with the 4-soup option (mushroom, seafood, ma la and tomato). The traditional chicken broth available at Singapore outlets was available too but only as a single soup option. Surprisingly, the dish selection was not as varied as we expected, but rest assured crowd pleasers like the 手工面 (hand pulled noodles) and sliced pork belly are all available.
Based on experience, the amount of food and beverage that we ordered would have easily set us back about SGD50 per person, but all of us walked away just SGD21 poorer.
Average Price Per Person: SGD21.10
Address: 5/F, Grandbuy Gold Jewelry Building, No.395 Zhongshan 4 Road, Yuexiu District, Guangzhou, China
广州市越秀区北京路与中山四路交叉处黄金珠宝大厦五层
Website: www.haidilao.com
Nearest Metro Station: Line 3 – Gongyuanqian 公园前 or Beijing Road (北京路)
2. Pay foodcourt prices for atas food at Bingsheng Pinwei (炳胜品味)
For the full Bingsheng experience, we decided to visit their flagship store in Zhujiang New Town.
Last I remember, we were stepping into a Chinese restaurant. We certainly weren't expecting European style glamour and decor reminiscent of the Golden Ages of Rome. The decor of this outlet was so upmarket and posh I was actually worried I was underdressed for a moment, so it might be a good idea to dress in an appropriate manner.
If you're visiting Bingsheng I recommend you do so early in the afternoon. We were there at 7pm and all their popular dishes had sold out! The 水鬼重豆腐 (Shuiguizhong Tofu – tofu braised in spring water) and 烧肉 (crispy roast pork) were crowd favourites, along with the 菠蘿包 (bo luo bao – pineapple bun). The black char siew is also supposedly heavenly and melts in your mouth.
We chose the 3-coloured tofu with minced pork because they ran out of their specialty Shuiguizhong tofu and we were quite pleased with our choice! We initially assumed the middle two pieces were pig's blood jelly but it was actually tofu made from a special kind of edible fungus.
This was hands down the most delicious vegetable dish I had ever tasted. This mixed vegetables hotpot had an assortment of greens in the most addictive brown sauce that kept us going back for more. Definitely a must-have when dining at Bingsheng Pinwei.
We ordered what we thought was sweet and sour pork, but turned out to be a vegetarian instead! Deep fried pineapple and mushroom places are used in place of the pork, and you even have the honour of pouring the iconic sweet and sour sauce yourself.
Average Price Per Person: SGD18.10
Address: ZhuJiangXinCheng XianCun Road 2, ShouFu Mansion 1-4 Floor, Guangzhou, China
炳胜品味(珠江新城旗舰店) – 珠江新城冼村路2号首府大厦1-4楼
Website: www.bingsheng.com/
Nearest Metro Station: Canton Tower
3. Dine at Tao Tao Ju (陶陶居), one of Guangzhou's oldest dim sum restaurants
A restaurant of many names, Tao Tao Ju/Tou Tou Koi/Really Old Chinese Restaurant has a reputation for being one of the oldest (100 years in the running!) and more popular eateries in Guangzhou. Tao Tao Ju opens early enough in the mornings so it's a great place for a hearty dim sum breakfast.
Don't expect to be served by friendly aunties with a pushcart full of steaming dim sum though, here at Tao Tao Ju it's all self-service! There are food counters available on every floor of the restaurant with an extensive variety of food for you to choose from.
They have old time favourites like 叉烧酥 (char siew sou – BBQ pork pastry), 流沙包(liu sha bao  – salted egg yolk bun), 烧卖 (siew mai – pork dumplings), 虾饺 (har gow – prawn dumplings) and 排骨(pai guat – braised pork ribs) but also more exotic offerings like braised beef innards and pig's blood jelly. Simply pick whatever you fancy, have the server at the counter stamp your order sheet accordingly, and bring your pickings back to your table.
The spring rolls were crispy and golden brown and came stuffed with real prawn which was quite the treat.
The 流沙包 (liu sha bao) was not as runny as we would have liked, possibly because the buns were cold when we tried them, but the filling was tasty nonetheless!
My favourite was the 猪肠粉 (chee cheong fun – rice cakes) that came in beef, char siew (pork) or prawn variations. The skin was unbelievably smooth, silky and light and came drenched in the tastiest sauce. Once again this dish was a little on the cold side, but I imagine it must taste amazing when consumed warm.
Average Price Per Person: SGD8.60
Address: No. 20, Dishifu Lu, Liwan District, Guangzhou, China
荔湾区(上下九)第十甫路20号
Nearest Metro Station: Line 3 – Culture Park (文化公园)
4. Have dinner aboard the Orient Express (火车头法国西餐厅)
The Orient Express is a restaurant with a one-of-a-kind dining concept located on Shamian island. True to the island's quaint, European feel, The Orient Express prides itself on serving authentic French food (read: not Western food, but legit French food) in a beautiful courtyard setting.
Apart from the main dining room and outdoor terrace areas, the restaurant has two actual train cabins on the premises that visitors can actually dine in! Talk about The Polar Express, but in real life!
As seating inside the cabin is limited, be sure to make a reservation or arrive early for dinner. We reached the restaurant at 5.30pm and thankfully the cabin was still empty. The plush blue armchairs and old-fashioned decor make this the perfect place for special occasions like birthdays or company lunches. Couples even got engaged here!
Individual dishes here tend to be a little  more expensive, so we decided to go with the set menu going for a more economical 148 RMB (SGD31.25) with the option of either starter + main, or main + dessert.
The spaghetti with clams, white wine and olive oil was the highlight of the dinner at Orient Express. The pasta was light and flavourful and even came with a small portion of squid ink pasta for added variety.
I wasn't too hungry so I went with the beef carpaccio that came served with olive oil, a lemon wedge and oddly enough, a dish of chilli padi in soy sauce. The beef was so thinly sliced it was almost impossible to pick it up in one piece with my fork – a sign of good quality carpaccio!
It's easy to locate this restaurant. The Orient Express is located on the Easternmost side of Shamian island. Simply head east along Shamian Street – you won't miss the signboard and the train cars!
Average Price Per Person: SGD31.00
Address: 1 North Shamian street, Shamian Island, Liwan district, 510175 Guangzhou, China
广州市荔湾区沙面岛沙面北街1号之一
Website: http://orientexpress-restaurant.com/
Nearest Metro Station: Cultural Park (文化公园)
5. He Xiang Ju (荷香居)
Now this is a restaurant that took us some effort to find. The address listed on Google led us to a tea shop, and after asking around we finally located this popular restaurant located right next to a set of (functioning, mind you) train tracks.
Walk through the looming yellow archway and you'll find yourself in a beautiful outdoor restaurant with a pond full of fish in the middle for your lunchtime viewing pleasure.
The 干炒牛肉河粉 (dry beef flat rice noodles) had just the right amount of grease and was packed full of delicious beefy goodness. This seems to be a popular dish in Guangzhou, with many restaurants offering noodles cooked in this style.
Do order the 煎饼 or fried pancake that comes in a variety of flavours ranging from the classic spring onion to durian. It was crisp and so fragrant and basically goes with anything you order unless of course you choose to go with the durian version, in which case, good luck.
The 烧鸡 or roast chicken is also a restaurant specialty and runs out fast, so be sure to order it the moment you sit down.
Average Price Per Person: SGD9.10
Address: FangCun Avenue ZhongDong QiShi Road, Opposite NanFang ChaYe Market Center Guan, Guangzhou, China
地图 荔湾区(芳村)芳村大道中洞企石路南方茶叶市场中心馆斜对面(近铁路)
6. Lunch with a view at Qi Lin Xuan @ South China Botanical Garden (琪林轩)
This restaurant is quite elusive, especially if you try to search for information online. Having seen pictures of it overlooking this scenic lake in the South China Botanic Gardens, I knew I just had to try it out during the trip. With all tables filled by 12:30pm on a Tuesday afternoon, you know they clearly have a loyal base of regular followers.

What really goes on behind all the beautiful Instagram pictures you see on our feed. 
We particularly enjoyed their steamed fish head that cost us  SGD14! It came steamed in light soy sauce with a generous serving of  pickled vegetables on top and just a hint of chilli. The fish was unbelievably smooth and so fresh, it's almost as if they fished it out of the very lake we were dining on.
I also recommend other dishes like the hotpot tofu and the 扬州炒饭 (yang zhou fried rice) that made for a very satisfying lunch altogether.
There aren't many F&B options in the South China Botanic Gardens, and most of them only open at 11am so if you're thinking of having dim sum breakfast by the pond (like we did), sorry to disappoint. Be sure to head to the restaurant early as seats fill up pretty quickly and you definitely don't want to miss lunch here!
Average Price Per Person: SGD9.20
Address: No. 1190, Tianyuanlu, Tianhe, Guangzhou, Guangdong, 510520, China
广州省广州市天天河区天源路1190号
Website: www.scbg.cas.cn
7. Good things come in small packages at Lei Garden (利苑)
First established in 1973, Lei Garden has grown into a restaurant chain (yes yet another franchise) that is synonymous with quality food and what is possibly the best carrot cake around.
You'll need to come here very early in the day in order to savour some of their in-house specialties like the 烧肉 (crispy roast pork) and 叉烧酥 (char siew sou – BBQ pork pastry). We arrived at 2pm and these two dishes were already sold out.
Food here is served in tiny portions and  pricier than other dim sum places, but let me tell you that money spent here is well worth it. The skin of the 猪肠粉 (rice cake) was translucent and thin while the 虾饺 (har gow – prawn dumplings) came served with a very special layer of thin deep fried rice flour batter on top.
The 萝卜糕 or carrot cake at Lei Garden was done in a different way from what I am used to, but trust me when I say that it was one of the best carrot cakes I've ever had. Instead of the usual big piece serving, Lei Garden's one was chopped up into smaller pieces, much like those that we find in hawker centres back home. Their carrot cake was fried with egg, chilli, spring onion and a dash of the best-carrot-cake-powder!
And of course, the main attraction – their 流沙包 (liu sha bao – salted egg yolk bun) was near-perfection. I knew it the moment this happened.
For future reference, oozy filling = good liu sha bao.
Average Price Per Person: SGD13.60
Address: 4/F, KWG International Financial Place, 8 Huaxia Road, Zhujiang New Town, Tianhe District, Guangzhou
天河区珠江新城华夏路8号合景国际金融广场4楼(第二少年宫旁)
Website: http://www.leigarden.hk/en/
8. Sample water buffalo milk curd at Nanxin Milk & Dessert (南信牛奶甜品专家)
This traditional Chinese store had been in operation since 1939 and is one of the most popular dessert places in Guangzhou. Despite its name, Nanxin also serves savoury dishes like beef noodles and wanton noodles that the locals seem to enjoy very much.
Best known for their 双皮奶 (literally double skin milk, or double-boiled milk), the Nanxin version of this dessert is made from the milk of a water buffalo for its coagulating characteristics. The dessert was smooth, light, sweet and rather addictive. With each bowl going for a very reasonable 10 RMB (SGD2), I could eat this every day.
Apart from the original flavour, their double boiled milk comes in a variety of flavours and toppings, allowing you to mix and match depending on how adventurous you're feeling that day.
Nanxin also offers other traditional Chinese desserts like the 杨枝甘露 (yang zhi gan lu – mango sago with pomelo) and 龟苓膏 (gui ling gao – herbal jelly). Legend has it that the herbal jelly was named as such because real turtle shells were used in the making of this dessert long ago. Don't worry though, these days it's all just flavouring. I hope.
Average Price Per Person: SGD2
Address: No. 45, Dishifu Lu, Liwan District, Guangzhou, China
广州市荔湾第十甫路45号
-Shopping-
If it's shopping you're after, you've come to the right city. Guangzhou is filled with street upon street of wholesale shops selling anything from fake flowers to pipes. For the upmarket shopper, spacious malls offer the latest Nike shoes and other branded goods at a steal.
9. Find whatever you need at Beijing Road Pedestrian Street 
Beijing Road is one of Guangzhou's two main shopping districts. Navigating the area is tricky – Beijing Road Pedestrian Street refers to the cordoned off shopping area with bigger brand names like Nike and Adidas, but the streets around Beijing Road that are also classified as Beijing Road offer unbranded wholesale items like sleepwear and stockings.
Unlike most shopping districts, each lane sells a specific type of product, so you'll need to have a shopping plan when you visit the area. There's even a dedicated lane for pet supplies and live puppies, kittens and other small animals, much like Bangkok's Chatuchak Market.
Head towards the cordoned off walking area and be amazed at the number of Miniso (lifestyle brand quite similar to Muji from Japan) shops you find along the stretch of road.

Roasted chestnut shop in Beijing Road. 
Apart from shopping, Beijing Road also offers a good variety of street food. Channel your inner Singaporean and join the longest queue you see. These usually form at the dried cuttlefish shop, the roasted chestnut shop and the Taiwanese sausage shop with a giant sausage sign you can't miss.
If you're looking for shopping similar to that of Far East Plaza in Singapore, the shopping mall connected to Gongyuanqian Metro Station nearby offers 2 floors of women's apparel. Most shops sell similar items, so don't settle for the first one you see.
Nearest Metro Station: Gongyuanqian (公园前) or Beijing Road (北京路)
10. Shop till you drop at Shangxiajiu Pedestrian Street

Eager shopping aunties about to begin their shopping marathon
The other shopping district behemoth is Shangxiajiu Pedestrian Street with its rows of affordable retail stores. If you're looking for an outfit makeover, this is probably the best place to go to.
With skirts going for 29 RMB (SGD6.25) and shoes at the same price, having 20 bucks (SGD) here goes a very, very long way.
We managed to buy a whole new outfit for less than 150 RMB (SGD30) for two people and even returned with change to spare! Despite the cheap price tag these clothing items are actually made of relatively high quality material and were well worth our money.
Shangxiajiu is also home to a lot of famous food places like Nanxin Milk and Dessert and Tao Tao Ju. With so many things to see and so much F&B options to choose from, I wouldn't be surprised if you spent one whole day here!
Nearest Metro Station: Line 3 – Culture Park (文化公园)
11. Discover teas you never knew existed at the Fangcun Tea Markets (芳村/南方茶叶总汇)
Tea lovers rejoice. At Guangzhou's tea markets, you will literally drown in the scent of different tea varieties and leave smelling like tea for the rest of the day.
Tea drinking is big in China and you can't enter an F&B establishment without being asked what variety oftea you would like to have with your meal. Nanfang and Fangcun tea markets are two of Guangzhou's wholesale tea markets that cater to all wallet sizes. Be it regular Pu'Er or wild rose tea grown in the mountains of China, you want it, they've got it.
Of all the different types of teas, flower teas are more popular in Guangzhou. Rose tea in particular is the local's favourite type of flower tea for the cooling properties it possesses. Guangzhou's climate is hot for a good part of the year and the rose tea helps to cool them down. Other than the rose tea, good old Chrysanthemum is also a crowd favourite, as well as the ubiquitous Pu'Er.
There's no foolproof method to decide which tea is 'better' than the other – it's really up to your own tastebuds and/or health concerns if any. Tea shop proprietors are only too happy to let you sample their tea to see if it's to your liking. There are teas that help to lower blood pressure, preserve youth or even help you to lose weight. While they may not taste very nice, the locals swear by them.
As this is a wholesale tea market, the prices are extremely attractive. I'm no tea connoisseur myself but I walked away with SGD50 or about 3kg of quali-tea (see what I did there), so if you're a self-professed tea lover, remember to bring more cash!
Nearest Metro Station: Line 1 – Fangcun (芳村)
-Things To Do-
Guangzhou certainly didn't disappoint with its wholesale shopping and authentic food but I was also pleasantly surprised at how interesting the attractions were. From the largest Catholic cathedral to the 3rd tallest building in the world, Guangzhou proved itself to be full of surprises.
12. Catch a sunset on Baiyun Mountain (白云山)
While Hong Kong has Victoria Peak, Guangzhou has its very own Baiyun Mountain, or White Cloud Mountain. Situated just 20 mins away from the city centre by car, you won't have to travel for miles to catch a glimpse of this natural wonder.
The best way to go up the mountain is via cable car where you can best appreciate the scenery as you climb up the mountain. Visitors can also choose to take a 3 hour hike up the mountain which will lead you to a temple halfway up reminiscent of the ones seen in the Shaolin Soccer movie.
If you're thirsty or looking for a snack there are some stalls at the top of the mountain, but do take note that prices are marked up. It cost us SGD8.40 for frozen coconut jelly, so make sure you come prepared with water and light snacks if you plan to spend some time here.
It was a little foggy when we reached the peak so our view of Guangzhou city was unfortunately blocked. Be sure to pick a clear day when visiting Baiyun Mountain so that you can make the most of your trip.
Price: SGD5.40 for a cable car ride uphill (inclusive of entrance fee) | SGD4.30 for cable car ride downhill
Nearest Metro Station: Line 2 – Baiyun Culture Square (白云文化广场)
13. Be transported to Europe at Shamian Island (沙面岛)
Looking at this picture you would never have guessed this was a street in Guangzhou. Shamian Island, to be exact.
This quaint little island with European accents is a hotbed of activity on the weekends with budding fashion designers and photographers making the most of its gorgeous surroundings as a backdrop for their photoshoots. There's even a Starbucks on the island, paying homage to the unmistakable Western influence throughout the island.
The whole island gave off a very relaxed vibe, with many locals enjoying a slow stroll by the water or a game of chess along the main street. There are bars like Lucy's where one can grab an ice-cold Tsingtao beer, or you can simply sit by the fountain along Shamian main street and admire the view.
China's first 5-star hotel is also located on Shamian Island. The White Swan Hotel offers luxurious accommodation with sea views and even has its own waterfall in the lobby! On top of that, there's even a French Catholic Church (Our Lady of Lourdes Chapel) and a British Protestant Church (Christ Church Shameen) that were both built in the late 1800s.
Multiple good eateries are located on the island including Orient Express mentioned above. With so many things to do and explore on the island itself, it would be wise to allocate at least half a day's time to really experience all that Shamian Island has to offer.
Nearest Metro Station: Line 3 – Culture Park (文化公园)
14. Escape from the city at the South China Botanical Gardens (华南植物园)
If your idea of China involves congested streets and overcrowded places of interest, think again. This nature respite hidden away in Guangzhou is one of the city's best open secrets. Coming here, we didn't even feel like we were in China anymore!
Aptly described as a "Botanic Garden with aircon", lush greenery and picturesque lake views characterize Guangzhou's South China Botanic Gardens. We caught sight of a group of people doing yoga and elderly folk taking leisurely strolls around the grounds.
If you're too lazy to walk, you can rent a bicycle or one of these fancy vehicles for about SGD10/hour. Don't be fooled by the number of people it can carry though – it runs well on flat ground but it definitely won't go up a slope no matter how hard you pedal. We tried.
Apart from being incredibly scenic, the South China Botanic Gardens is also home to research facilities and conservatories that include plants from all parts of the world. They charge a fee to enter the huge conservatory pictured above, but it's definitely an attraction you don't want to miss if you're keen to learn more about plants around the world.
Little ones can feed koi in the pond for SGD0.50 per packet of fish food.
Address: No. 1190, Tianyuanlu, Tianhe, Guangzhou, Guangdong, 510520, China
广州省广州市天天河区天源路1190号
Website: www.scbg.cas.cn
15. Marvel at China's very own Notre Dame
Right smack in the heart of the bustling Haizhu Square is this gorgeous Gothic-style cathedral that has a reputation for being the largest of its kind in China and the Southeast Asia. This is a functioning Roman Catholic cathedral and also the seat of the Archbishop of Guangzhou.
These pillars with the words "Jerusalem 1863" and "Roma 1863" are of particular significance to the Roman Catholic faith which started in Jerusalem but was later evolved in Rome. A kilogram of soil from Rome and a stone from Jerusalem were used in the building of this cathedral. This cathedral is made entirely out of granite and without the use of modern machinery!
Apart from roaming the grounds of the cathedral, the public is also invited to sit in for mass when it is being conducted. As this is a religious site and short skirts are not allowed, visitors will be required to loan an apron from the front desk when they enter the sanctuary.
The cathedral is a great place to seek some respite from the bustling city centre and also a great spot for pictures! Stepping into the grounds of the cathedral you won't even feel like you're in China anymore.
Address: Sacred Heart Cathedral (石室圣心大教堂) Yide Road, Guangzhou 510120
石室圣心大教堂 – 510120一德路
Nearest Metro Station: Line 6 – Haizhu Square (海珠广场) and Yide Road (一德路)
16. Take a picture with a million sunflowers at the Million Sunflower Garden
The name of this place itself caught my attention when I was doing research online. With the promise of thousands, even millions of sunflowers in bloom throughout the year, there's no way I could have given this place a miss.
It took us 1.5h by car to reach the Million Sunflower Garden located North of Guangzhou. Although we hired a private driver for half a day, people also told us that one could easily take a taxi from the city to the Garden. We arrived at 10am and the grounds had already begun to get crowded.

There's even a strange cardboard cutout of a Hogwarts train. 

A replica of Cinderella's castle. 
Contrary to its name, the Millions of Sunflowers Garden was in reality a flower theme park of sorts with rides, castles, cartoon figurines and even a garden dedicated solely to Princess Diana. Kids and adults alike will be fascinated by the variety (and the randomness) of the attractions, but most definitely by the sunflower, lavender and rose gardens.
Visitors can also ride the free train that takes you around the massive flower garden in the middle of the park. This is also the backdrop for the evening performance shows that take place in the gardens.
The lavender field is perfect for that #ootd or for fooling your friends into thinking you're in Provence frolicking amongst the fragrant flowers blooming. At this park, you'll actually smell the lavender before you see them.
Of course, not forgetting the main attraction – the sunflowers! While they certainly don't number in the millions, it was the largest number of live sunflowers I've ever seen anywhere. There are two sunflower patches in the park; visit the one closer to the rose garden as they have more flowers in bloom.
The sheer variety of flowers alone make the 1.5h drive worth it (even though I got stung by a bee), and it makes the perfect place to spend a day with family and young children. Ticket prices are pretty expensive for adults, but there are also attractive family packages on offer.
Price: SGD30.20
Address: 15 Yong, Xinken Town, Nansha District, Guangzhou 510006
万顷沙镇新垦15涌
Nearest Metro Station: Line 4 – Jiaomen (蕉门)
17. Grab a bird's eye view of Guangzhou from the top of the 600m tall Canton Tower (广州塔)
Wherever you are in Guangzhou, you won't miss this impressive structure. The Canton Tower once held the title of tallest tower in the world before it was later surpassed by the Tokyo Skytree in 2010. Nonetheless, the Canton Tower still holds the title of a very respectable third tallest building in the world today.
Despite standing at 600m tall, the building only has 37 floors. For 150 RMB (SGD32.33), visitors can go up to the 2nd highest level of the tower with an observatory deck that offers panoramic views of Guangzhou's cityscape. Another interesting fact is that it only takes a minute and a half to reach the very top of the Canton Tower via the one-of-a-kind high speed elevator.
Apart from being an observatory, the tower is also home to a revolving Mediterranean buffet restaurant, a French restaurant, as well as a little cafe on the 2nd highest level. Patrons to these eateries will have to purchase an admission ticket in order to dine there.
The view from the Canton Tower is far better after nightfall when the city lights up like a million shining stars.
Even if you don't feel like going up the tower, you can admire it from the surrounding areas with multicoloured floor panels that light up at night. We could think of no better way to end our night in Guangzhou.
Price: SGD32.30 for adults | SGD16.20 for students | Other concessions available
Nearest Metro Station: Line 3 – Canton Tower (广州塔)
Experience a different China! 
Before Scooting to Guangzhou, I would never have expected such smooth traffic, advanced public transportation systems and friendly locals who were more than willing to help a bunch of lost tourists out. Shopping is also great if you're looking for cheap and affordable items and the food was absolutely top-notch.
With such accessibility and affordability, I daresay the next time I'm planning a weekend getaway I might just consider China's best kept secret, Guangzhou!
Make the most of your trip by flying there with Scoot! 
We were privileged to travel there on one of Scoot's Boeing 787 Dreamliners. Unlike other low cost carriers, their wide bodied planes offer far more spacious cabins and comfortable seats. Scoot flies daily to Guangzhou with a 1:25 am departure time. This means you'll arrive bright and early in the morning just in time for Dimsum and shopping without wasting precious time!
If you get the midnight munchies, Scoot has a wide variety of inflight F&B options to choose from. Pro tip: Pre-book your exclusive hot or premium meals to enjoy a discount as well as trying their new dishes including Hainanese Chicken Rice and Dry Laksa. I went with Nasi Lemak this time.
Scoot is now having a very special promo with 20% off Scoot fares to Guangzhou! All you have to do is key in the special promo code TSLSCOOT.
Top it off with a short 3h30min flying time, there's no reason why you shouldn't be scooting to Guangzhou this weekend!
&Promo expires 2359h on 1 May 2016
________________________________________________________________________
This post was brought to you by Scoot.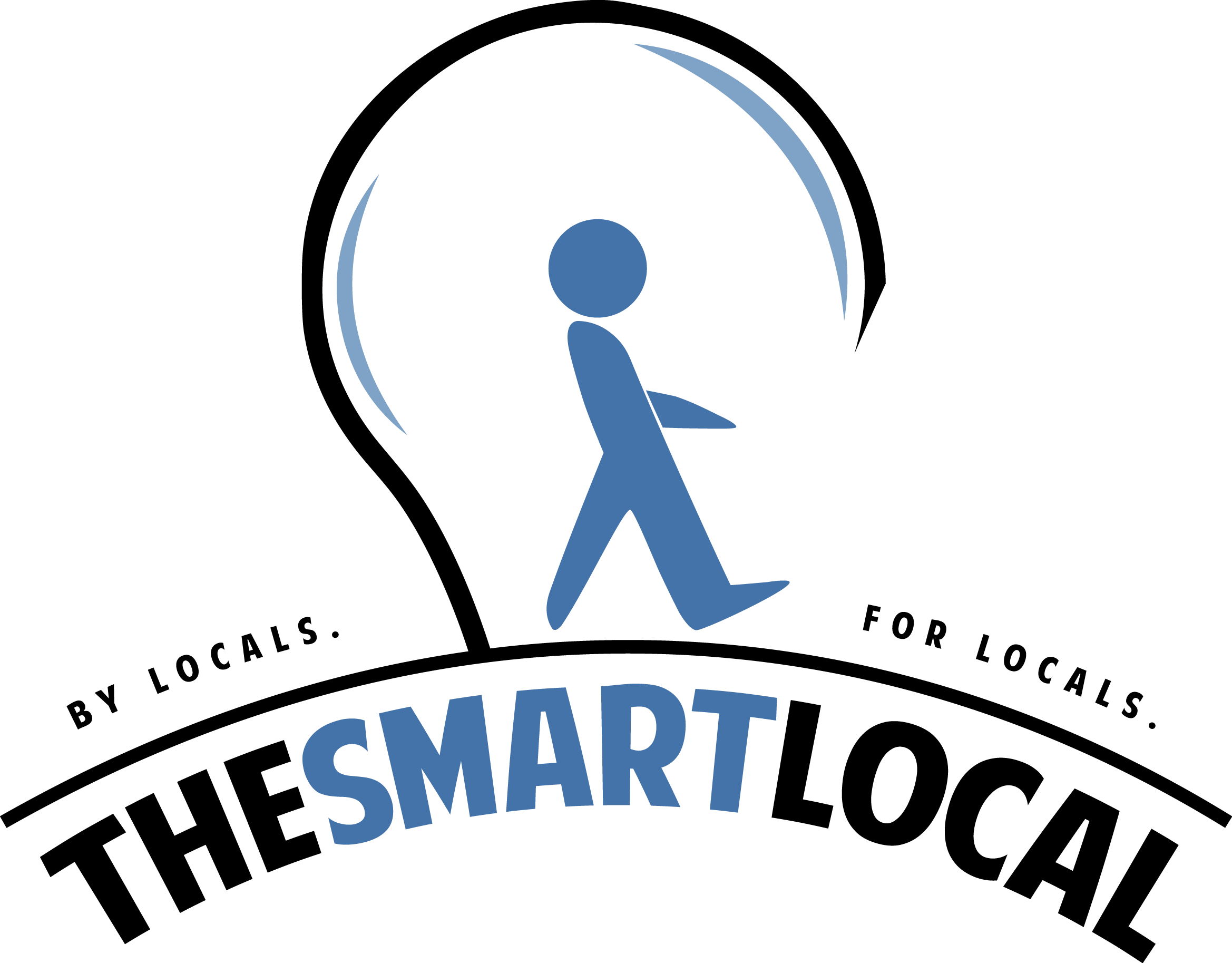 Drop us your email so you won't miss the latest news.