Monster milkshakes galore
Whether you've been to Canberra or not, you've surely heard of the freakshake phenomenon which has been taking the (Instagram) world by storm. Today, we go on a trip to sieve out 10 of Canberra's best milk/freakshakes that you HAVE to try. Sugar-high is guaranteed, you have been warned.
1. Patissez
Located next to a whole row of cafes, it's easy to miss Patissez on your first try. (I actually missed it twice on my first try) But now with the throngs of people outside, it should be relatively easy to spot.
These freakshakes are sugar-high inducing, sweetness-coma activating and definitely worth all the calories. They constantly switch up the menu to include new creations, but a select few favorite ones remain a constant.
I mean, how could anyone say no to that? Not only are the freakshakes worth the trip down to Manuka, the menu is simply delicious as well, with a huge range of desserts and lunch options. Patissez is so popular, they've had to open a second outlet – this is a freakshake you definitely have to try.
Price: $10.50 (for a mini) – $13.90 (regular sized)
Address: 2/21 "The Lawns" Bougainville St. Manuka, Griffith (Main) | 40 Marcus Clarke St. Canberra City
Opening Hours: Daily 7.30am to 5pm (Main) | Mon to Fri 7am to 5pm | Sat to Sun 7.30am to 5pm
2. April's Caravan
Housed in a kitsch, pinterest-worthy caravan, you won't be able to resist stepping in. And I guarantee you, it's worth it. While their milkshakes might not be as massive or over-the-top as others, they are still worth every slurp and every sip.
Apple Pie Deluxe Milkshake Source
With a huge selection of normal and deluxe shakes, one will undeniably find it hard to make a decision. Fret not, I am here today, to tell you to pick the Apple Pie milkshake. It tastes like someone took a slice of apple pie and placed it in a blender together with vanilla ice cream. Topped with a piece of shortbread, this is a resounding YES from me!
Also, be sure to try the Lemon Meringue shake. My friend vouched for its amazingness, and that you'll be back for seconds.
Price: $7 – $8 for milkshakes
Address: Baileys Corner, 143 London Circuit
Opening Hours: Tue to Thurs 10am to 3pm | Fri 10am to 5.30pm | Sat to Sun 10am to 2.30 pm
3. The Cupping Room
The Cupping Room is the hipster cafe of everyone's dreams. Think bar stools, cosy seats, amazing food and top of the charts milkshakes. Think milkshakes, creamy deliciousness in a jug; think of, the KING SHAKE.
Would you just look at that. Yes, that's a real donut in there. With 4 delectable flavours to choose from, you'll be at a loss. They even serve vegan shakes! Yes, you read that right. Vegan shakes, otherwise known as the Soul Shake.
The Cupping Room is vegan and gluten-friendly; once you've had a taste of their shakes and meals, you'll be clamoring for more. Trust me. I've been there multiple times and I always go back. Give them a shot, have no ragrets!

Price: $7.50 (king shakes), $10.50 (soul shake)
Address: 1/13 University Avenue
Opening hours: Mon to Fri 7am to 4pm; Sat, Sun and P.H 8am – 3pm
4. 332 Manhattan
Located right smack in middle of the city, 332 Manhattan is that metropolitan city cafe you're looking for, with just the right amount of tranquility and city bustling you need. Right across from it is Glebe Park, one of the best places in Canberra if you're on the hunt for a lil' nature loving.
It's a relatively quiet cafe, but don't be deterred by the lack of people or you'll miss out on some pretty delectable fare. With affordable dishes starting from $7 and yummy milkshakes, this is the new go-to place for me for sure.
Be sure to check this gem out when you're in Civic. Definitely worth the sinful calories and money. Oh and the layout of the place? Instagram and tumblr-worthy for sure.
Price range: $4 to $10
Address: Unit 332 / 240 Bunda Street
Opening hours: Mon to Fri 7am to 4pm; Sat to Sun 9am to 2pm
5. Marble & Grain
Let's just be real here. Everything about this place just screams 'sophisticated bar and steakhouse', not 'casual milkshake joint'. But step inside, and you'll be surprised. They might not be famous for their milkshakes, but they will easily give other eateries a run for their money.
Open till late daily, their extensive menu caters for all tastes whether you're looking for a cheeky cocktail or a nice slab of meat. With an affordable lunch menu starting from $14 to amazing dinner entrees starting at $19, this might just be the new hipster cafe you might need in your life.
While the milkshakes are served in simple glass milk jugs, their oh so famous alcoholic "Assaulted Caramel" Although only suitable for those above 18, this is one milkshake you will not forget. (Or maybe you will if you drink one too many) Try it to believe it!
Price: From $12, $15 for Assaulted Caramel
Address: 25 Mort Street, Braddon
Opening hours: Mon to Fri 6.30am to late; Sat, Sun, PH 7.00am to late
6. Penny University
One more place to add to your hipster cafe handbook! Strictly speaking, Penny University isn't in Canberra, but this swanky coffeehouse serves up some to-die-for milkshakes that have earned their place on this list. Boasting eclectic milkshake creations such as their Mango Passionfruit Cheesecake, this joint is worth the roadtrip to Canberra anyday.
Aside from the funky wall art and hipster looking owl sprawled on the walls, the vibe here is simply soothing and well deserving for a visit from you. There's something here for everyone – their menu also features dairy and gluten-free options to satiate your appetite.
Besides the delicious milkshakes available, do also give Banoffee Croissant French Toast a try! Guaranteed satisfaction.
Price: $9.50 for shakes
Address: 15 Kennedy St, Kingston
Opening hours: Mon to Sun 7am to 4pm
7. Koko Black
Koko Black may be a Melbourne-based business, but one cannot come to Canberra, go to Civic and not try one of Koko Black's decadent thickshakes. Technically not a milkshake, but you'll have little to complain about once you start sipping on this thick, rich, chocolatey goodness. I would take one of these anyday.
Priced affordably (as affordable as Canberra food can get), it will take all of your self-control not to devour these thickshakes once they reach your table. I've had several cups, but till this day I don't have a snap of them – that's how good they are.
With such a calming and convenient location, these thickshakes get the nod of approval from me. You will not be disappointed.
Price range: $9
Address: The Canberra Centre, Bunda Street
Opening Hours: Mon to Thurs 10am to 10pm | Fri & Sat 10am to 11pm | Sun 10am to 6pm
8. Pancake Parlour
Did someone say pancakes AND milkshakes? Yup, you heard right. 2 of the best things in the world all located at one spot. Once more located in Civic, this is yet another one of those must-visit places in Canberra, and one of my personal favourite hangout spots too!
Both your stomach and wallet will thank you here – they even have students meals for those on a tight budget. Just look at 'dem milkshakes, though. I could never say no to that. Thick, creamy and loaded with homemade chocolate syrup, this is sinfully good.
If you're on the hunt for something to break your self-proclaimed diet, The Pancake Parlour is for you. Chocolatey and worth every. single. Calorie. Have yours with a side of their fluffy pancakes for a one-way ticket to Cloud Nine.
Price range: $8.90-$9.20
Address: 122 Alinga Street
Opening hours: Mon to Thurs 7am to 10.30pm; Fri & Sat 7am to 11.30pm; Sun 7am to 8.30pm
9. Fox & Bow
Funky wall art, or maybe just graffiti strategically placed, and amazing service, Fox & Bow is the place to go to get your weekly (maybe even daily) dose of good food and that rustic vibe.
The Kimye. Source
Coupled with milkshake names such as Kimye, you know this is the place your heart is craving for. Choose from 4 quirky shakes, one of which embellished some extra 'bling' – Fox & Bow is the new 'it' place. I've only been there once, but I know I'll be back for more. For sure.
The milkshakes pack a punch and might just surprise you. I also like the relatively smaller cups as this makes it easy to finish in one seating (and I don't feel as bad for finishing a whole mug of this)
Price: $7.90
Address: Farrer Shops, Farrer Place
Opening hours: Mon to Fri 7.30am to 4pm; Sat to Sun 8.30am to 3.30pm
10. Doubleshot
Nestled deep in the sleepy Inner South suburb of Deakin lies Double Shot, a lovely little café that serves up some pretty mean shakes. At first glance, their four classic flavours – vanilla, chocolate, strawberry and caramel – don't seem all that special. But sometimes, simplicity is key.
These indulgent jars of joy aren't nearly as over-the-top as the other milkshakes, nor do they boast outrageous or bombastic flavours. At Doubleshot, they keep their milkshakes classy, and they do it oh-so-well. Pair it with a slice of their all-day toasties, a meal that'll brighten up even the worst of days.
Regular milkshakes not intense enough for you? Upgrade it to a thick shake, and brace yourself for the inevitable sugar high.
Price: $6
Address: Duff Pl Canberra, Australian Capital Territory 2600
Opening hours: Mon to Fri 7am to 5pm | Sat to Sun 7am to 4pm
Totally worth the extra pounds
Ah and now, with a full and satisfied stomach, I leave you here with Canberra in all it's glory. The milkshake craze is undeniably one of Canberra's many proud moments and maybe we're not as famous as Sydney or Melbourne, but that just means more milkshakes (for me). And I'm completely cool with that!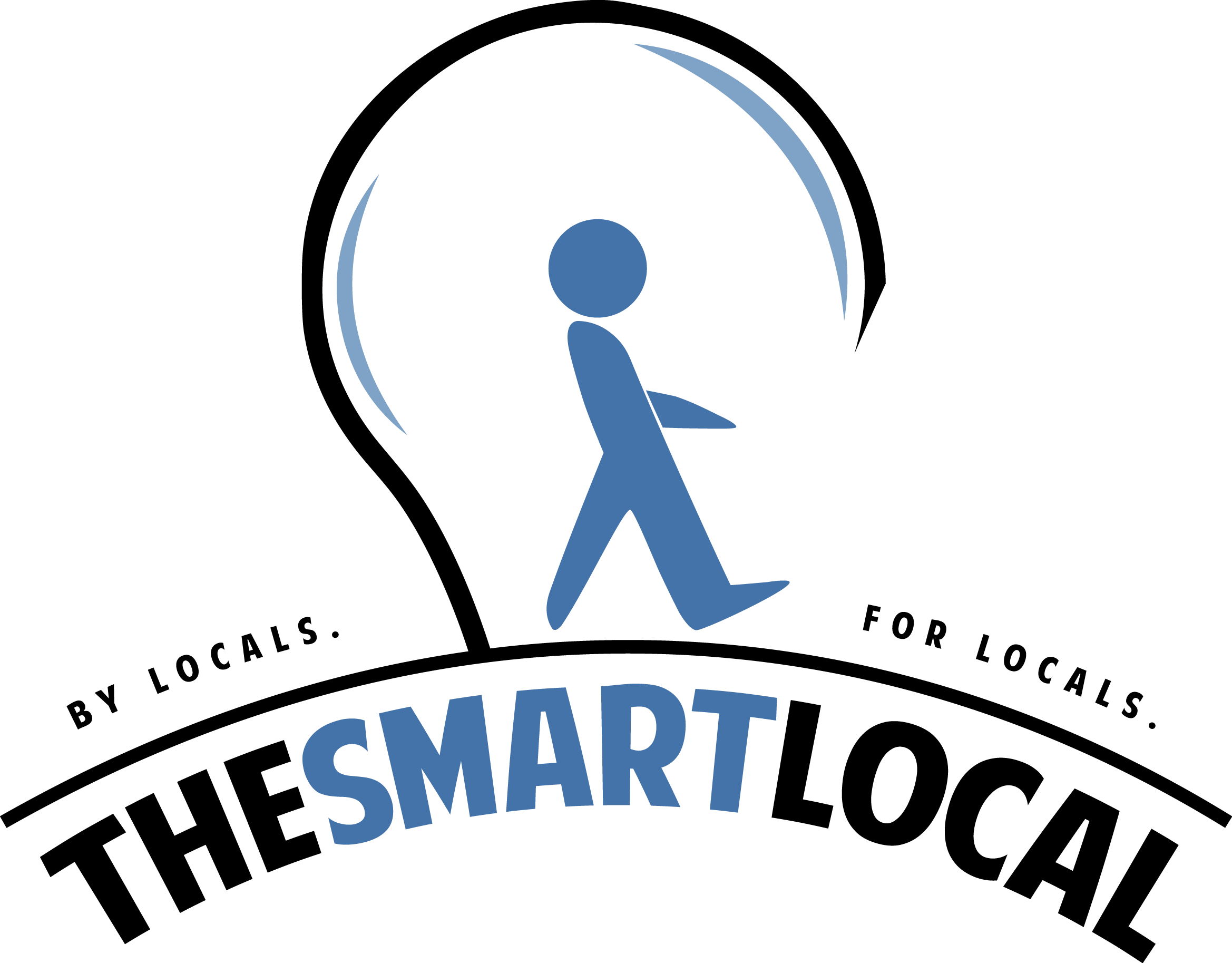 Drop us your email so you won't miss the latest news.