Not your average Bollywood destination
It can be a challenge fulfilling your dreams of wanderlust when you're strapped for cash. Bangkok, Langkawi, and Bali make postcard-perfect holiday spots, but if you don't want to be another one jumping on the typical travel bandwagon, step out of your comfort zone with an eye-opening adventure in India.
Thanks to Scoot, the TSL team spent five stunning days exploring the holy city, Amritsar sussing out the cheapest accommodation deals, meals, and steals for you to experience life as a local for under S$20/day! Here're 10 hidden gems we found in this obscure destination that'll have you rushing to book your tickets ASAP.
1. Sleep in a temple bathed in 750 kg of pure gold
If you thought the Taj Mahal was beautiful, feast your eyes upon the golden glory of the Harmandir Sahib. Covered in an incredible 750 kg of gold, this world-famous temple is a holy site of worship for Sikhs all over the world. The pictures of this seriously beautiful place do it no justice at all, even the non-religious are left in awe.
Designed to symbolise equality and humility, you'll see 4 entrances, one on each side of the temple, welcoming people regardless of caste or race. There's no way you'll miss it. Simply utter the words "Golden Temple" and any passerby will point you in the right direction.
Sitting serenely on a lake of blue that's considered to be the "Pool of Nectar", both locals and tourists alike flock to take a bath in its healing waters.
Store your socks and shoes during your visit at their volunteer-run footwear collection point, and dip your feet in the water to clean yourself before entering the temple grounds.
As with other religious sites, attire is important. You'll have to wear a headscarf at all times in the temple, so pack a scarf to cover your hair or purchase one around the temple – watch out for the street peddlers who might cajole you into buying one at a marked up price, but the universal head shake should do the trick.
Note: It can get pretty congested so do come early, or be prepared to join the line.

Don't let its humble facade fool you, the Central Sikh Museum is just as stunning
If you're up for roughing it out, The Golden Temple offers both free and low cost accommodation in a hostel style complex, even offering air conditioning in some rooms, as well as in a free-for-all resting area located in the temple grounds.
The hostels are run by volunteers as well as on donations, so rest here at any amount you'd like. Fastest fingers first! Hostels can only be booked upon arrival in Amritsar, but there's always the option of the open resting area, with lockers available to store your luggage.

You'll also be able to tuck in to a yummy authentic breakfast of chai, coconut rice pudding, chapati, lentils and toast.

Marvel at the temple all lit up when night falls.
If a hotel is a must for you, you'll be amazed to know that 5-star hotels like Hyatt and Holiday Inn will only set you back about $70 a night – so you can work around your budget and splurge a little on getting a good night's rest!
Address: Golden Temple Rd, Amritsar, Punjab 143006, India
Contact: +91 1832553957
2. Stuff yourself with quality food at an affordable price
Accommodation, check! Now on to the food.
Crystal Restaurant
Naan generously topped with butter and garlic, and baked to crisp perfection. Melt-in-your-mouth sauteed lamb alongside boneless chicken infused with masala – whether or not you're an indian food junkie here in Singapore, you're bound to love the food in Amritsar.
The best part? You can dine at their most famous restaurants at kopitiam prices.
One of the most atas restaurants we dined at was Crystal Restaurant. The Sasranga Gosht (Sauteed Lamb with Indian Spices) was nothing short of amazing. Even our photographer (who previously hated lamb) was totally converted.
Paired with Garlic Naan and Burhani Tawa Murgh (Boneless Chicken infused with Masala), this entire meal will easily feed 3-4, and cost only about S$20.
Address: Crystal Chowk, Queens Road, INA Colony, Amritsar
Opening Hours: 11.30am – 12am, daily
Contact: +91 01832225555
Brothers' Dhaba
Another must-have in Amritsar is the famed Brothers' Dhaba. Don't get mistaken by the shop right next door with an almost identical signboard, because this one is the real deal.
The Stuffed Kulcha was probably the best thing I'd ever tasted. It's a special type of bread you can ONLY find in Amritsar, and it's filled with cheese and chickpeas. The Dal Makhani (lentil dal) and Tawa Paneer (seasoned goat cheese) both sounded incredibly daunting but were surprisingly delicious. We couldn't stop stuffing our faces as we polished off everything in record timing. The damage?
A mere $3 a head! Though most of the food at Brothers' Dhaba is vegetarian, you can expect to have your tummies filled to the brim.
Address: Golden Temple Out Road, Opposite Amritsar Municipal Corporation, Town Hall, Amritsar
Opening Hours: 8am – 11.30pm, daily
Contact: +91 9888411226
Kanha Sweets
Kanha Sweets is nestled in a little corner and it's basically a hidden local gem. They specialise in Chhole Puri (Chickpea with deep fried bread), and it's really fascinating to watch the dough fluff up into these giant balls.

Skip the hotel breakfast and grab some Chhole Puri in the making.

Ditch the cutlery and tear into it with your hands. After all, when in India, do as the Indians do.
If you're a mango lover like me, wash down the meal with Maaza, one of the most popular mango juices in India. The glass bottles make for a cute picture, and you can even bring the bottles home.
Address: Shop 1, Opposite Bijli Pehalwan Mandir, Lawrence Road, White Avenue, Amritsar
Opening Hours: 8am – 10pm, daily
Contact: +91 183 222 2855
Makhan Fish & Chicken Corner
One thing I learnt pretty fast here, is never to judge the food by how it looks. This fish may look like any other zi char dish, but these little chunks really packed a punch! The Amritsar Fish is equal parts light yet flavoured, so expect really fresh fish with a tinge of spice on the outside.
You'll see it on the menu in basically every restaurant, but if you want the best you've gotta try it at Makhan Fish & Chicken Corner. The tandoori chicken is also another notable item on the menu but this little dish here definitely stole the show.
Address: 21A, Near Madan Hospital,, Majitha Rd, Amritsar, Punjab 143001, India
Opening Hours: 12.30pm – 12am, daily
Contact: +91 98151 93241
3. Get lost in the tangled tales and legends of the city 
Amritsar might be small compared to other cities, but what they lack in physical size, they definitely make up for with their history. Every place has a story behind it, and the people are so in tune with their culture, it's pretty fascinating.
Jallianwala Bagh

Jallianwala Bagh
Be taken back in history with a visit to the spine-chilling site of the Jallianwala Bagh massacre almost 100 years ago. You'll be walking on the spot where more than 1,000 people were shot and killed in cold blood during a non-violent protest.
The Jallianwala Bagh is a sacred area, well known for a massacre during the British Rule. I expected this place to be touristy and reminiscent of a boring history lecture but boy was I wrong.

A wall full of bullet holes
Even with such a stained past, the place is hauntingly beautiful, and many locals still frequent the area to this day to retrace the bullet holes of their forefathers, and pay respects to the ones who lost their lives that fateful day.
Address: Golden Temple, Jallianwala Bagh, Amritsar, Punjab 143001
Opening Hours: 6.30am – 7.30pm, daily
Pul Kanjri Village
Sitting between Amritsar and Lahore, is the last remaining village of the Indo-Pakistani border. The village is home to the story of a legendary Romeo and Juliet-esque romance, where Maharaja Ranjit Singh named the village after his forbidden love with a dancer girl, Moran.
Looking much like stadiums of the past, this was my favourite place on the trip. Perfect for those rustic off-the-beaten track traveller shots.
Address: Pul Kanjari Road, Punjab 143109, India
4. Fill your tummy any time of the day at Amritsar's soup kitchen
The idea of free food whenever I'd like is essentially a dream come true. After all, food always tastes better when it's free. If you're running low on dough, the Guru Ka Langar, is a canteen where food is served for free to all visitors, regardless of background. This canteen runs on volunteers 24/7 and you're free to eat as many rounds as you'd like. Buffet lovers, rejoice!

Grab a plate and enter the kitchen!
Once you've filled your belly, feel free to raise your hands for more.
The food is vegetarian and fairly simple, consisting of chapatis, chhole (chickpea curry), kheer (rice pudding) and various vegetables, but at no cost at all, so I'm not complaining. Rack up an experience and Good Samaritan points by lending the volunteers a helping hand after your hearty meal.

Help with the washing up is always appreciated
Address: Golden Temple Rd, Amritsar, Punjab 143006, India
Contact: +91 1832553957
5. Show off your moves at an epic girls-only dance battle

Sorry guys, this dance battle is ladies only! 
No, this isn't music festival or a rave party – but this massive dance battle is none other than the Wagah Border Ceremony between India and Pakistan. I've experienced flag ceremonies before, but none quite like this one.
For all the dancers in the house, this is one dance-off you'll never forget.
Every day, hundreds of people gather to witness and partake in this truly unique ritual. Both Indian and Pakistani guards partake in an exaggerated military drill, puffing up their chests and showing off how high they can kick and how loud they can stomp, taunting each other. Furthermore, both countries' spectators cheer their hearts out, attempting to drown each other out. In millennial speak, they basically had a swag-off.
Perhaps I should have picked up a couple of bhangra moves, instead of just gazing at Shahrukh khan in every bollywood movie – but even with two left feet, I was warmly welcomed into the dance circle before the ceremony at the Wagah Border.
Tip: Come as early as 4pm as security is really tight and spaces are limited.
Bring along your passport and avoid carrying a large bag and you shouldn't have a problem clearing security and skipping the queues, as well as ensuring a seat in the "Foreigners only" section. The ceremony ends the moment the flags come down at around 6.25pm, so rush out ASAP or you'll get stuck in a terrible traffic (and human) jam.
Also, trust me when I say it's going to be hot. So slap on the sunscreen and bring along your umbrellas, portable fans, sunglasses, cold drinks, snacks depending on how aunty you are. Ice cream as well as cold water is sold inside at 50 ₹ (SGD$1) and 20 ₹ (SGD $0.40) respectively.
6. Milk a buffalo (and drink the milk fresh!)
You've probably milked a cow once in your life, but what about a buffalo? If you're looking for a totally hands-on – and possibly life-changing – experience in Amritsar, and are willing to go a little bit of the distance, sign yourself up for a daytrip to one of the village's farms.
Aside from getting down and dirty milking one of these gentle giants; you can go on a bull cart ride, frolic in the fields, and interact with village folk before finishing the day's activities with a homemade cup of chai with your newfound local friends. You can find out more about the tour here.
Cost: From S$26
Note: The tour doesn't come with an english-speaking guide.
7. Crawl through the caves at the Mata Lal Devi (and you might just get pregnant)
This might be one of the quirkiest temples I've ever seen, and it's full of Insta-worthy backdrops. Full of life and vitality, this temple is kind of like Disneyland meets Haw Par Villa. It might not have the history most temples do, but don't underestimate the Mata Lal Devi.
Built back in 1989 after saint Mata Lal Devi, it's not enough to just arrive at the temple – you'll have to conquer the obstacles to get to the deity herself!

Once you enter, ring the golden bell to wake the gods and you're ready to begin!
The temple is modelled after the famous Himalayan Mata Vaishno Devi Cave Temple of Katra, requiring worshippers to find their way in a maze of mirrors, crawl through womb-like tunnels and wade through streams of water.

Wade through ankle-deep waters as a ritual of cleansing
If you've been trying for a child, this might just be the temple to visit! Many women swear by it, though any other requests are definitely welcome.

Sealing my wish with a ribbon
Cost: Free
Address: Rani Ka Bagh, Mohindra Colony, Amritsar, Punjab 143001, India
Contact: +91 89688 66578
8. Shop your way through Amritsar's bazaars
Papad Warian Bazaar – Amritsar's special pampadum bazaar
I thought I was dreaming when I heard this. An entire market dedicated to papadums and keropok? YES PLEASE. Unlike our selection back home, the papadums sold in the Papad Warian Bazaar come in various shapes and sizes.
Ask for the Amritsar specialty and you'll get freshly made cumin-dusted papadums that you can fry up back home.
Personally, I couldn't resist grabbing a handful of their ridiculously photogenic rainbow keropok. For less than $0.50/100 grams, just take my money already!
Mishri Bazaar
If papadums aren't your thing, head over to the Mishri Bazaar for some seriously yummy dried goods. From dried nuts and preserved fruits to and a huge variety of fruity achar, this bazaar has all the kinds of things your folks will love back home.

Fresh produce on every street
My personal favourite was the mango leather. Think 7D mangoes, but levelled-up! Feel free to ask for samples at every shop. A huge packet will set you back a mere $0.40. It's so delicious (and sooo cheap) you might just be tempted to buy about 10 packets home.
Address: Atta Mandi, Katra Ahluwalia, Amritsar, Punjab 143006
Expected Expenditure: $2- $5
Hall Bazaar
And for all you ladies, you've got to hit up Hall Bazaar! Try on some juttis, a special type of shoe that has neither a left or right side! Perfect if you've got two left feet like me!

Juttis in every colour of the rainbow!
Jokes aside, this bazaar hosts a ton of shops selling bangles, scarves, bindis and basically anything you might be looking for.
*BONUS: An alley barbershop, a hole-in-the-wall tailor and a mobile sugarcane shop
Like the bazaars, these bonus finds don't have specific addresses and move around throughout the day kind of like Singapore's mobile ice-cream uncles and karang gunis.
But fret not, they're all around the general area of the Golden Temple, and even non-English speaking locals will be more than eager to help. Just mentioned the words 'papadum' or 'mishri bazaar' and they'll steer you in the right direction.

An alleyway barber shop

A nondescript tailor
If you're a big fan of this sweet drink, you probably shouldn't try it because you will never be able to drink Singapore's sugar cane ever again. It's incredibly thick and extremely addictive. Seriously, Chomp chomp has got absolutely nothing on this!
9. Sip on liquid llaollao for a fraction of the price
Don't be fooled by how simple it looks. The lassi in Amritsar is to die for. Gian Di Lassi, is famous for its lassi and milk sweets, but more it specialises in making incredibly tasty lassi. And when a shop sells only one thing, you know it's gotta be good.

Homemade Lassi, poured fresh before your eyes
Yes, the shop might look a little dodgy, but trust me when I say the lassi tastes like liquified llaollao. At $0.70 for a huge glass of homemade goodness, this is literally 10% of what a sanum costs. Which essentially means you could order up 10 glasses without feeling guilty. Right?
Address: Opp. Regent Cinema, Katra Ahluwalia, Amritsar, Punjab 143006, India
Opening Hours: 5.30am – 9.30pm, daily
Contact: +91 9417319497
A side of India you've never seen
Like most Singaporeans, I'd never been to India, let alone heard of Amritsar before. And ss a budget traveller, my travel plans normally consisted of mini trips to just our usual neighbouring countries no further than a 3-hour flight away. Never would I have fathomed the beauty and cultural vibrancy I experienced in this hidden gem. And with most of the itinerary being free (literally!) and easy, you'll be rushing to book your tickets!
Forget the horror stories you might have heard from your brother's friend's aunt's cousin's father-in-law, because Amritsar is unlike any other part of India, and wandering eyes and dodgy trucks are myths we totally busted. If you catch anyone staring at you, it's more likely they think you're a foreign movie star.
We'd like to give a special mention to Ravishing India Holidays, our one-stop solution to all of our logistical worries in India. If you've been dying to go to India, but just don't know your way around – Ravishing India Holidays will gladly plan your entire itinerary, complete with a phone, wifi device, food options, accommodation, and driver!
Most importantly, for those who have been holding back because of the language barrier, and want the ease of a tour guide, but the freedom to personalise your itinerary, they provided concierge services as well. There's no telling how chaotic the streets of India can be. And they've got our vote! You can find out more about them here.
Scooting to Amritsar

Scoot Cafe's Mutton Nasi Biryani was only available on India and Middle East routes
A big thank you to Scoot for sending us to this wonderful destination on their inaugural flight to Amritsar, and breaking all the misconceptions I had of India.
It may not be a common choice for most, but why fight with the crowds when you can explore a side of the world yet to be touched by the hands of commercialisation. If you're looking for your next adventure off the beaten track, this is it.
When it comes to low-cost flights, I'm not one to be picky but when you're going to be in your seat for more than just a couple of hours, a comfortable seat and a hot meal go a long way. We recommend getting the stretch seats with 50% more legroom than standard seats. Or if you're a light sleeper, you can secure a peaceful sleep for an additional $50 just behind the ScootBiz class cabin.
Amritsar is five and a half hours away, so I would definitely recommend getting one of their on-board meals. And if you've already completed all 2447 levels of Candy Crush, you might want to treat yourself to some onboard Wi-Fi, with 24 hours of unlimited usage costing only $30!
If you've got young children who just can't sit still for more than 5 minutes, unlimited youtube usage on flight with this deal is sure to have you sold.
This was my first time flying with Scoot, and it definitely won't be my last. Scoot's new 787 Dreamliner is truly a cut above the rest with extra roomy seats, rainbow in-flight lighting, and in-seat power outlets – need I say more? From 5th -18th July, score 20% off your flight to Amritsar when you book with the code NAANSTOP!
---
This post was brought to you by Scoot.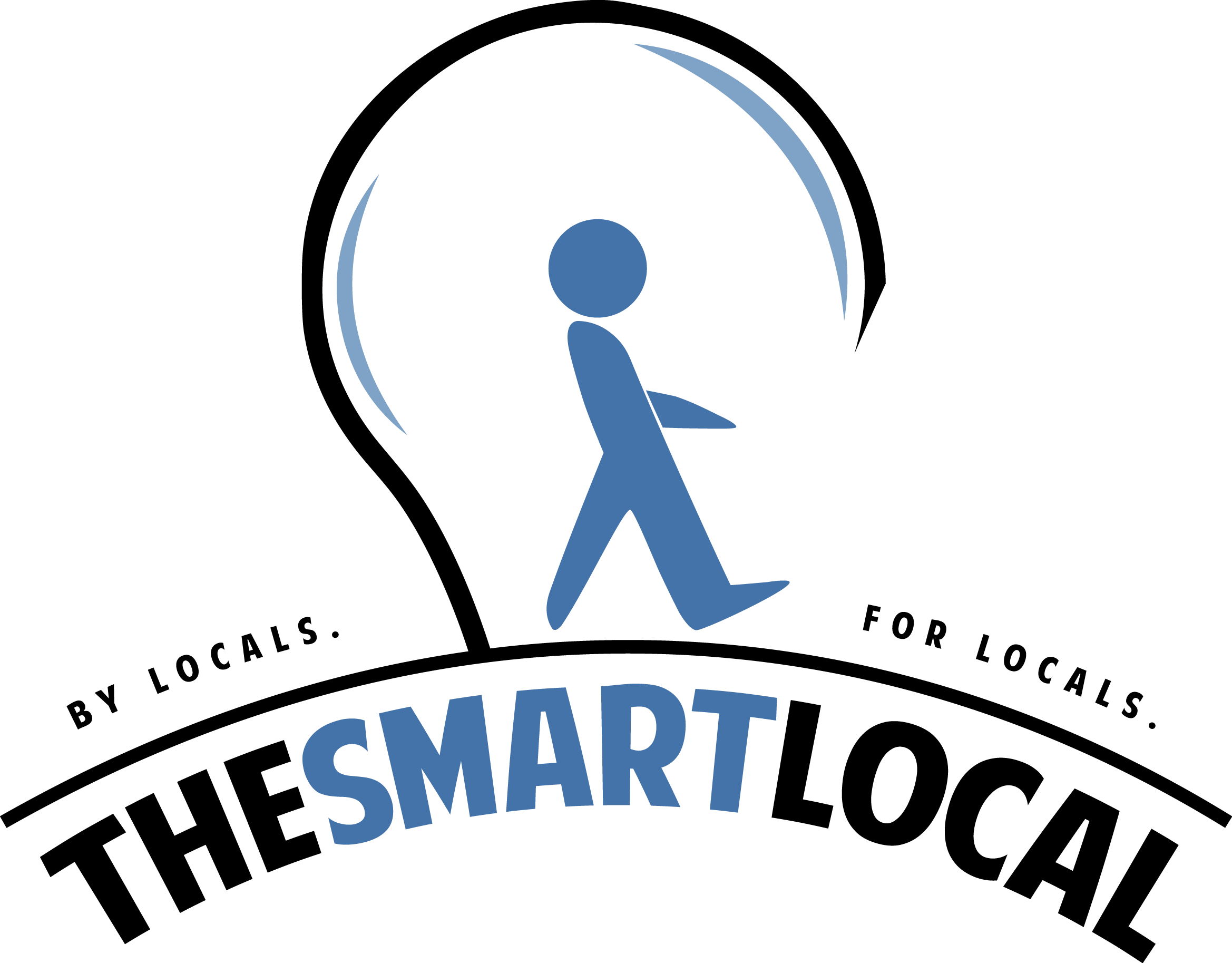 Drop us your email so you won't miss the latest news.