Fruits in savoury dishes
Adapted from Source
Typically found in sweet desserts, fruits have slid their way into the world of savoury food – beyond the usual fruit rojak and Hawaiian pizza. These days, there are loads of novel dishes featuring an uncommon use of fruits – such as bananas in burgers, and durian in chee cheong fun.
Whether you think pineapples should be on pizza or not, these savoury dishes with fruits are so unique you'll definitely be intrigued by them:
– Durian –
1. Durian Chee Cheong Fun
A revamped version of a local breakfast go-to, the Durian Chee Cheong Fun ($5.50) from House of Rice Rolls and Porridge is something any durian lover would want to try.
The silky chee cheong fun skin is slightly chewy, like mochi. Penetrate into the skin to reveal an oozing durian puree – with strands of fiber testament to the real durian that's used in the mixture.
House of Rice Rolls and Porridge
Address: 89 Killiney Road Singapore 239534
Opening Hours: Mon-Fri: 10:30AM-10PM, Sat-Sun: 8.30AM-10PM
Telephone: 6736 1355

2. D24 and Mao Shan Wang Pizzas
Never-ending debates on Hawaiian pizza aside, let Tino's Pizza's D24 ($16.90) and Mao Shan Wang ($21.90) Pizzas show you who's the real king of fruits – even in pizza world.
Cure your durian cravings with the D24 Pizza – with the sweetness of a dessert, but filling enough to serve as a full meal. Those who favour the more atas Mao Shan Wang will be treated to a swalty (sweet + salty) heaven of cheese harmonising with the bitter-sweet durian filling.
Armed with a golden crust-to-durian ratio, the durian flavours will pull through without being too jelak. Read our review of the durian pizzas here!
Tino's Pizza Cafe
Outlets: The Centrepoint, Resorts World Sentosa, Tiong Bahru Plaza
Website
3. Durian Steamboat
Meet two unlikely partners in crime: durian and steamboat. Having the spiky fruit dipped in a simmering pot of chicken soup might sound absurd, but that's exactly what Charcoal Thai offers – a level-up from your usual CNY reunion dinner steamboats.
Tear the durian pieces apart depending on how rich you want your Durian Steamboat ($19.95) broth to be. Go easy for starters – you don't want it to get too jelak!
Read a detailed review of this Durian Steamboat here.
Charcoal Thai
Address: 321 Clementi Avenue 3, #02-08, 321 Clementi, Singapore 1299051
Opening Hours: 11AM-10.30PM
Telephone: 6250 9298
Website
– Jackfruit –
4. Nangka Lemak (jackfruit curry)
Sabar Menanti 2's famous Nangka Lemak (starting from $2) is a quirky dish of beef tripe with young jackfruit drenched in curry. With the name of the stall itself translating to "wait patiently', you'll have to brave the long queue for a taste of this devilish curry!
Sink your teeth into the jackfruit to reveal its dense, textured flesh that has absorbed the essence of the broth. Being not too heavy handed and light like lontong soup, its creamy gravy masks the jackfruit's usually strong taste.
Apart from their Nangka Lemak, try their other dishes such as their sotong roe and potato begedil!
Sabar Menanti 2
Address: 747 North Bridge Rd, Singapore 198715
Opening Hours: 6AM-4.30PM
Telephone: 6291 0109
5. Spiced Braised Iberico Pork With Poached Egg, Lime And Jackfruit Tempura
Ding Dong's answer to sup tulang is their Spiced Braised Iberico Pork With Poached Egg, Lime And Jackfruit Tempura ($26), served with a bowl of Japanese rice.
Having simmered for 12 hours with spices, the gravy's rich flavours seep into every fibre of the braised pork. Pry the poached egg apart to let out its gooey goodness to further moisten the meat. Crisp jackfruit tempura gives an added nuance to the dish.
Ding Dong Singapore
Address: 115 Amoy Street, Singapore 069935
Opening Hours: Mon-Sat: 12-3PM, 6PM-12AM
Telephone: 6557 0189
Website
– Coconut –
6. Coconut Steamboat
Here's another steamboat with special fruit-infused broth – Chicken Legend borrows the concept from Shenzhen to bring the first ever Coconut Steamboat ($20) to Singapore.
Steering clear from the traditional steamboat model, their soup is made of 100% pure coconut water with no added sweetener. It evolves from light and sweet to a thicker and more flavourful and broth once the ingredients are added.
Even their soya sauce is out of the ordinary – specially formulated with 10 different herbs to pair well with the sweet coconut broth.
Chicken Legend
Address: 15 Upper East Coast Road Singapore 455207
Opening Hours: Tues-Sun: 5.30-10.30PM
Telephone: 9295 0650
Website
– Banana –
7. The Elvis burger
Blurring the lines of sweet and savoury is The Elvis ($11) from Fat Boys. Putting all PB&Js to shame, The Elvis comes with a juicy pork patty slathered in peanut butter and caramelised bananas. The sweetness of the bananas offers respite from the savoury elements of pork patty and peanut butter.
Fat Boys
Outlets: Thomson, Orchard, Katong, Pasir Panjang, Holland Village, Serangoon Gardens
Website
– Watermelon –
8. Gin Khao Special Watermelon Fried Rice
Pineapple fried rice is nothing new in our Thai food spread, but Gin Khao's Special Watermelon Fried Rice ($14.80) will be one to make heads – or tongues – turn.
Scoring brownie points on first impressions, this fried rice dish plated in watermelon husk and garnished with seafood, cashew nuts, meat floss and watermelon cubes is befitting your Instagram feed.
The thought of eating cooked watermelon might raises eyebrows, but the warm juicy cubes carry a slightly chewy texture, which is a refreshing addition to the tangy wok-hei fried rice.
Gin Khao
Outlets: Sentosa Cove, One Raffles Place
Website
9. Watermelon "Gazpacho" & Smoked Olive Oil Ice Cream
Even the name of the dish Watermelon "Gazpacho" & Smoked Olive Oil Ice Cream ($12) is a juxtaposition in its own right: how would smoked, savoury and olive flavours play out in a dollop of ice-cream?
Brainchild of FOC Restaurant, the buttery, smoky ice-cream adds dimension to the sweet and lightly spiced soup. Light like a sorbet with added crunch from the watermelon bits, this would be an exquisite savoury dessert to beat the heat with.
FOC Restaurant
Address: 40 Hongkong Street, Singapore 059679
Opening Hours: Mon-Sat: 12-2PM, 6-10PM
Telephone: 61004040
Website
– Mixed fruits –
10. Fruit Juice Mee Siam
Famous Sungei Road Trishaw Laksa's Uncle Soo keeps mum about the fruits behind the gravy of his Fruit Juice Mee Siam ($3). Scrapping the use of assam, his citrusy and slightly spicy gravy is made from only fresh fruits.
Famous Sungei Road Trishaw Laksa
Address: 531A Upper Cross Street, #02-66, Hong Lim Food Centre & Market, Singapore 051531
Opening Hours: Mon-Sat: 11AM-5.30PM
11. Charcoal tempura platter on mash
Black cuboid chunks of Joie by Dozo's Charcoal Tempura Platter On Mash ($12.80) served in a glass bowl invites curious stares. There's more than meets the eye to its chic grey facade: leveraging on the faze over charcoal flavouring, yam, apple, banana and eggplant are coated with a layer of charcoal and subjected to hours of baking till crisp. They are perched on a bed of pumpkin mash and served with orange sesame dressing.
Joie by Dozo
Address: 181 Orchard Road #12-01 Orchard Central, Singapore 238896
Opening Hours: 12–3.30PM, 6–10.30PM
Telephone: 68386966
Website
Breaking boundaries with savoury fruit dishes
With these fruit-infused dishes, you can now meet your recommended intake of 2 servings of fruit and 2 servings of vegetables per day – in the most unique way possible. Fuss-free, healthy living, check!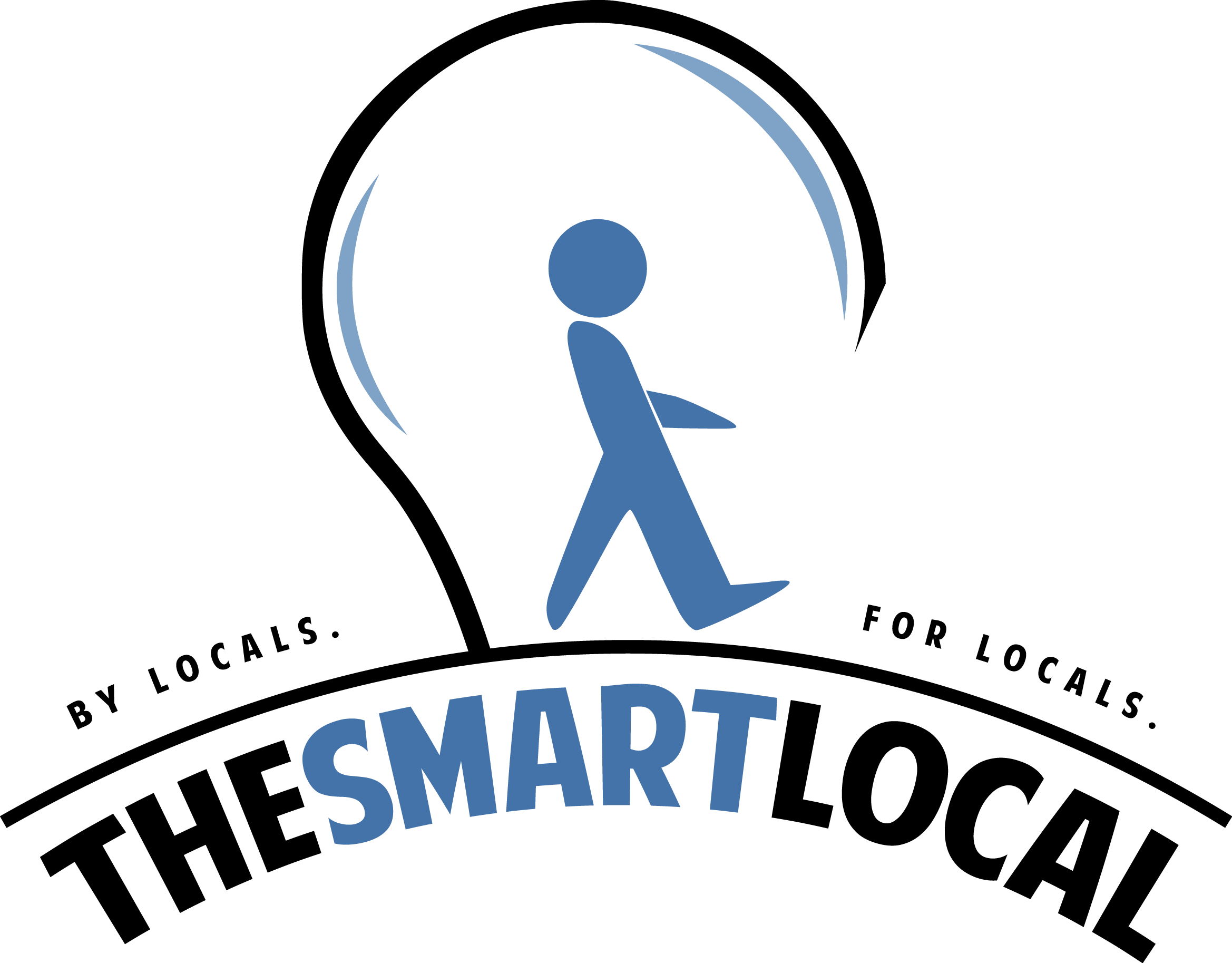 Drop us your email so you won't miss the latest news.