What to eat in San Francisco
If you thought the only reason to visit San Francisco was to marvel at the Golden Gate Bridge, a plethora of hidden gems lie within the local food scene. When I say local, I don't mean American per se. San Francisco's population is such an eclectic mish-mash of ethnicities that the food undoubtedly receives influences from all corners of the world.
After eating my way through the Californian city, I present to you a first-timer's guide to must-try dishes in San Francisco. Some traditional and rooted in culture, others new-age and awfully Insta-worthy. But one thing's for sure, they all taste fab.
1. The Baked Bear – ice cream sandwiches with chewy cookies
Combining 2 beloved desserts to create ice cream and cookie sandwiches in all shades of the rainbow, The Baked Bear is a dream come true for anyone with a sweet tooth.
Mix and match from a wide range of ice cream and cookie flavours for a new and unique concoction each time. A single Ice Cream Cookie Sandwich is USD$6.95 (~S$9.40), with toppings at an additional USD$0.50 (~S$0.70) each.
Spruce it up with all sorts of candy, nuts, sprinkles and whipped cream topping choices.
Available in flavours such as Red Velvet, White Chocolate Macadamia and Cinnamon Oatmeal, the soft and chewy cookies kiap a huge dollop of ice cream, which comes in interesting flavours like Toasted S'mores, Espresso Bean or Salted Caramel Fudge.
Address: 2824 Jones St, San Francisco, CA 94133
Full list of outlets here
Opening hours: Sun – Tue & Thur 11AM – 8.30PM | Fri & Sat 11AM – 9PM | Closed on Wed
Telephone: +1 (415) 993-2327
2. The Melt – grilled cheese sandwiches with steak and mac & cheese
Tasty and filling despite its simplicity, a plain grilled cheese sandwich never fails to hit the spot. Elevating it to a whole new level bordering on sinful is The Melt, known for stuffing grilled cheese sandwiches with even more scrumptious goodness like steak and pasta.
We bet you've never tasted a grilled cheese sandwich as atas as the Patty Melt (USD$8.49, ~S$11.50), with both grilled Angus AND Wagyu beef. It also comes with sweet caramelised onions, a dash of spicy mustard and melted Swiss and provolone cheese.
As far as comfort food goes, the cheekily named Mac Daddy (USD$6.49, approx ~S$8.80) is the ultimate combo. The filling is creamy mac & cheese stirred through sharp cheddar sauce, sprinkled with crispy fried onions and smoked bacon. Well worth the extra rounds on the treadmill!
Address: 925 Market St, San Francisco, CA 94103
Full list of outlets here
Opening hours: Mon – Sat 11AM – 11PM | Sun 11AM – 10PM
Telephone: +1 (415) 689-5879
3. Boba Guys – viral bubble tea shop with limited edition flavours
Americans are as big on boba as Singaporeans are. Boba Guys was started by 2 young Asian-American buddies back in 2011, experimenting with recipes out of their cramped home kitchen.
The chain has since become such a smash hit that we were greeted by snaking queues when we arrived at their downtown outlet 15 minutes before the doors even opened.
Besides whipping up a mean brew of OG boba milk tea (USD$4 for Iced Classic Black Tea with organic dairy milk, almond milk or oat milk plus $0.50 for Tapioca Balls, ~S$6.10 altogether), Boba Guys' bestseller is the gorgeous Strawberry Matcha Latte (USD$5, ~S$6.80).
We topped up USD$0.50 (~S$0.70) for their Housemade Almond Jelly and the result was pure, creamy goodness with robust matcha notes and a hint of strawberry tang.
Make sure to keep your eyes peeled for seasonal exclusives. We couldn't resist the limited edition Japanese Coffee Cola (USD$5, ~S$6.80), where the strong cold brew black coffee was infused with Coke for double the caffeine kick. It's also topped with housemade buttercream, offering a sweet swirl of dairy with each sip.
Address: 3491 19th St, San Francisco, CA 94110
Full list of outlets here
Opening hours: Mon – Thur 12PM – 9PM | Fri & Sat 12PM – 10PM | Sun 12PM – 6PM
Telephone: +1 (415) 967-2622
4. Bob's Donuts – 24h pastry diner with giant donuts
This is the closest you'll ever get to sinking your teeth into those picture perfect, pink sprinkled cartoon donuts Homer Simpson is so hopelessly enamoured with.
Taking go big or go home to its literal extreme, Bob's Donuts makes a colossal version of their original dainty pastries. It's so big that it feels like gripping onto a steering wheel!
USD$2.30 (~S$3.10) for small, USD$10.95 (~S$14.80) for big
Wolf the entire thing down within 3 minutes and get a free bragging rights T-shirt plus a spot in their Hall Of Fame. The top champion so far managed to perform the feat in just 1 minute 15 seconds! Gulp.
The fluffy dough texture is balanced out by the crackling glaze, available in original vanilla frosting, chocolate, or rich maple. Whichever you go with, be warned! The sugar overload is real, so make sure to pair it with a nice cup of coffee or tea when you swing by this 24-hour pastry joint.
Address: 1621 Polk St, San Francisco, CA 94109
Opening hours: 24 hours daily
Telephone: +1 (415) 776-3141
5. Hot Sauce And Panko – chicken wings in quirky flavours like satay and har cheong gai
Buffalo wings are a staple food in the US that Singaporeans aren't nearly as hyped about. Usually doused in sauce to make each bite juicier without bordering on soggy, the flavour-packed coating is the star here.
Offering a gateway into the wonderful world of saucy wings is Hot Sauce And Panko, a hole-in-the-wall hot sauce retailer-cum-takeout restaurant. They have over 30 different flavours of batters and sauces at any given time, and each wing is lovingly coated and fried to order.
USD$6.89 (~S$9.30) per serving of 5 wings, except for premium flavours like Sriracha Caramel (USD$7.99, ~S$10.80) or Bacon Bourbon (USD$8.99, ~S$12.20)
We took it upon ourselves to test the Satay and Har Cheong Gai (USD$6.89 each serving, ~S$9.30) flavours for authenticity. While their prawn paste wings were certainly the real deal, the satay sauce was more of a new-age reinvention of piquant peanut flavours.
Fried chicken and waffles is classic soul food when it comes to American dishes, and you can get it fresh off the griddles with any order of non-premium wings for just USD$10.99 (~S$14.90) total. Complete with buttercream and free-flow maple syrup!
Address: 1468 Hyde St, San Francisco, CA 94109
Opening hours: Wed – Sat 11.30AM – 7PM | Sun 11.30AM – 5PM | Closed on Mon & Tue
Telephone: +1 (415) 359-1908
6. Boudin Bakery – sourdough bread made with 200+ year old recipe
Located at Pier 39 within San Francisco's iconic Fisherman's Wharf, Boudin Bakery is the go-to destination to carbo-load.
Founded in 1849, Boudin has perfected its sourdough recipe over close to 200 years and they've certainly cracked the code.
Besides being the right balance of moist, fluffy bread following a thin crackling shell, Boudin has upped the ante with several quirky creations. The massive Sourdough Teddy Bear (USD$10.45, ~S$14.15) is certainly eye-catching due to its novelty, but we'd give it a miss as there's not much flavour to speak of.
Opt for the Chocolate Sourdough (USD$6.99, ~S$9.50) instead, an explosion of bittersweet dark chocolate bread dotted with melt-in-your-mouth cocoa chunks.
The open concept kitchen is sure to spark joy in bread lovers. Watch the expert chefs craft yummy masterpieces like big sourdough turtles, crabs, alligators and more!
Address: Pier 39, Space 5-Q, San Francisco, CA 94133
Opening hours: 9AM – 8PM daily
Telephone: +1 (415) 421-0185
7. Chinese takeout restaurants – Asian-American food you can't find anywhere else
We've all heard horror stories of how Singaporeans living abroad miss the taste of home and end up paying 4 or 5 times the average kopitiam price for "Chinese food" that doesn't even taste similar. Frankly, Chinese restaurants in the States offer a unique slew of Asian-American concoctions that are a separate cuisine altogether.
We hit up 2 different Asian eateries for a bit of compare-and-contrasting. The first one was Lime Tree, a casual and highly popular takeout spot helmed by chefs from all around the ASEAN region.
The Roti Prata (USD$4.99, ~S$6.80) was served with a dip that looked and tasted nothing like curry, more so a turmeric gravy. Meanwhile, their Satay (USD$7.99 for 4 sticks, ~S$10.80) was essentially skewers of Japanese-style yakitori chicken slathered with teriyaki sauce.
What we will give a shout-out to, is the plate of Singapore Noodles (USD$9.25, ~S$12.60). What exactly are Singapore Noodles, considering our little island has beloved noodle dishes from every ethnic cuisine there is?
Well, Lime Tree's rendition features vermicelli noodles tossed in what I can only describe as Asian pesto. I haven't tasted anything like it in Singapore, so this was definitely worth a try just to take my palate on an adventure.
Thereafter, we sussed out Shiok! Singapore Kitchen, said to be the most authentic SG food spot in the whole of SF. It's owned by a jovial Singaporean fellow who carefully curates the menu and ensures every detail – right down to the spices used – is of top notch quality and as close to the original as possible.
Prata (USD$7.50, ~S$10.20) served with actual curry, and REAL Satay (USD$7.50, ~S$10.20) chargrilled to chargrilled perfection and accompanied by chunky peanut sauce. Yaaaas!
While it may veer on the wetter side, their Hokkien Mee (USD$9.50, ~S$12.90) was the bomb. Loaded up with beansprouts, egg, squid, prawns and chives, the thin beehoon and fat yellow noodle mixture is stir-fried in chicken broth for an added savoury kick.
Lime Tree
Address: 450 Irving St A, San Francisco, CA 94122
Opening hours: Tue – Fri 11AM – 3PM & 5PM – 9.30PM | Sat & Sun 12PM – 9.30PM | Closed on Mon
Telephone: +1 (415) 665-1415
Shiok! Singapore Kitchen
Address: 1137 Chestnut St, Menlo Park, San Francisco, CA 94025
Opening hours: Mon – Fri 11.30AM – 2.30PM, 5.30PM – 9.30PM | Sat 5.30PM – 9.30PM | Closed on Sun
Telephone: +1 (650) 838-9448
8. In-N-Out & Five Guys – must-try USA fast food chains
Personally, travelling is largely about experiencing new food that can't be found in my home country. My bucket list whenever I fly overseas includes sampling the unique fast food offerings exclusive to the destination, and the good ol' US of A sure doesn't disappoint. Add these to your fast food itinerary:
In-N-Out
Image credit: @huskeyjoe1984
As the only fast food joint that has earned the infamously critical Gordon Ramsay's seal of approval, you know that In-N-Out means business.
Don't miss out on their signature animal style fries either, a souped-up version of typical cheese fries. They're doused in gooey melted cheese and a secret dressing, plus loads of caramelised onions.
Full list of outlets here
Five Guys
Among all the contenders for best fast food burger in San Francisco, Five Guys has the juiciest, most succulent beef patties, hands down.
Image credit: @loraxx13
Their rustic skin-on fries are also packed with extra flavour 'cause, get this…they're deep-fried in a vat of glorious peanut oil. If you consider yourself a French fry fanatic now, trying these will leave you mind-blown.
Full list of outlets here
9. Golden Gate Fortune Cookie – birthplace of fortune cookies
Despite being served post-meal at most Chinese restaurants in America, fortune cookies were actually invented in California without any true Asian origin.
Learning about the heritage of this fascinating snack at Golden Gate Fortune Cookie in San Francisco's Chinatown. It's said to be the place where it all began back in 1962, and you can witness the cookie-crafting process up close while helping yourself to some biscuit samples.
Prices begin at USD$5 (~S$6.80) for a small box of 16 or USD$5.75 (~S$7.70) for a big bag of 35 pieces. You can also pick up some fancier treats with assorted frosting flavours and pretty sprinkles USD$8 (~S$10.80).
Click here for our full review of Golden Gate Fortune Cookie Factory
Address: 56 Ross Alley, San Francisco, CA 94108, USA
Opening hours: Mon – Fri 9AM – 6.30PM | Sat & Sun 9AM – 7PM
Telephone: +1 415-806-8243
San Francisco food and restaurants
In between playing retro arcade games at the Wharf and snapping IG-worthy pastel pics at the Museum Of Ice Cream, fuel up throughout your San Francisco trip with the wide array of mouthwatering food options.
Whether you're hankering for some bona fide American comfort food or looking to venture into a whole new fusion cuisine, culturally diverse San Fran is the place to do it.
If you're hopping over to other states while you're there, check out our other USA guides:
---
Photo credit: Pepita Hope Wauran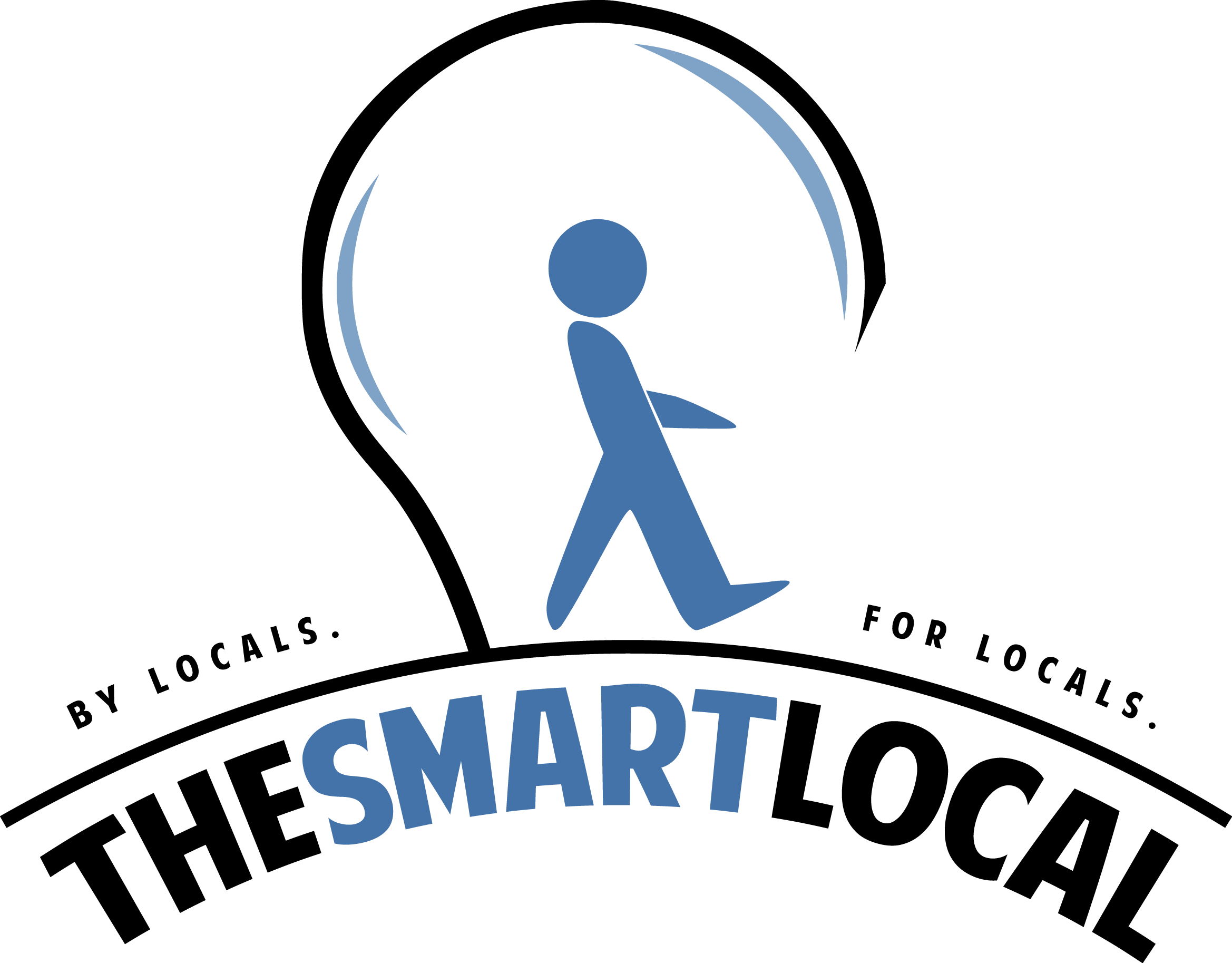 Drop us your email so you won't miss the latest news.