Living your childhood anime dream
Say what you want, but I've been buying all my stuff from Daiso in hopes of getting my house close enough to resemble Doraemon's. Unfortunately, it turns out that not everyone enjoys kneeling during dinner time, nor fancies the excessive amount of tatami mats in the living room.
So did the next best thing: Googled the different Japanese traditional guest houses. Japan may be known for its outrageous vending machines, sakuras, and fresh to death sashimi; but you haven't truly seen Japan if you haven't spent a night in a ryokan.
Here are 11 ryokans on Expedia's curated list will get you spirited away.
Kyoto / Kyotango
1. Genmyoan
Source
Forget infinity pools, infinity onsens are where it's at. Named after the Japanese word 'Genmyo', which translates to 'an other-worldly feeling' – Genmyoan is no ordinary ryokan.
While the crowds swarm to catch a glimpse of Kyoto's impressive Amanohashidate Sandbar (天橋立), revel in the glory of the high life and take in the full magnificence of this flying dragon from the comfort of your very own private onsen.
Source
With 16 of their 20 traditional guest rooms boasting a panoramic view of the Sea of Japan, you'll be hard pressed to leave!
2. Gion Hatanaka
Even as the most popular geisha district in town, it still takes a great deal of luck to chance upon the sight of a geisha. Even if you do strike gold, don't chase them around tea houses for a photo opportunity – it's easily obtainable with a stay at Gion Hatanaka.
Looking nothing like a hotel, you could even don your very own kimono and pass off as a geisha yourself Source
Located right in the heart of Kyoto's geisha town, Gion Hatanaka is famous for providing the authentic 'Geisha' experience to all who knock on their doors.
Not only can you take photos with the beauties without having to camp outside their usual haunts, you'll be treated to an exclusive performance and even the chance to dine in their presence!
Hakone
3. Hakone Yumoto Onsen Tenseien
Source
This one's good for all you city kids itching for a taste of the real deal, but aren't mentally prepared to go all out. Camp in a bathrobe for days lounging by the outdoor mineral onsen pools, or explore the Tamadare Falls – all within the compound of your guest house. There's not a chance you'll be bored stiff at this ryokan.
Source
A balance between modern and traditional, Hakone Yumoto Onsen Tenseien retains a Japanese decor with tatami mats on wooden floors, while providing you plush beds that guarantee a blissful night's sleep.
4. Yumoto Fujiya Hotel
Source
City dwellers rejoice! You won't have to miss out on the ryokan experience just because the bulk of your holiday is based in Tokyo. Yumoto Fujiya Hotel is located just five minutes away from Hakone-Yumato Station, and just a two hour train ride from Tokyo.
Source
Source
Besides the traditional Japanese rooms, the hotel also offers Japanese Western fusion rooms which are great for those looking to have a taste of ryokans but still want a touch of familiarity. It also has onsens for you to recharge after exploring Mt Fuji, as you feel your body aches fade away.
Hokkaido
5. Ryotei Hanayura Ryokan
Source
Steam up your relationship and treat your main squeeze to an all pampering, full Japanese experience at Ryotei Hanayura Ryokan for your anniversary; you won't leave disappointed.
Source
With a private onsen on the balcony, you won't have to worry about going nude in front of strangers. Soak till you're shrivelled like a prune in the cool outdoors, then step back in and be served dinner fit for kings.
Nikko / Kinugawa
6. Okunoin Hotel Tokugawa
Source
A home away from home, Okunoin Hotel Tokugawa is a lush garden escape that will leave both the body and mind rested and revitalised. With rooms furnished in full Japanese decor, meals served in private dining rooms and fantastic hospitality, it's hard to give this ryokan a miss.
Source
Trek out for about 20 minutes on foot and you'll reach the Nikko Toshogu Shrine, a world heritage site. When you're back, be sure to relax in their gorgeous public onsen and listen to the stories the other travellers have to tell.
7. Kinugawa Onsen Hotel
Source
Stay at Kinugawa Onsen Hotel if you're big on the hospitality factor from hotels – their staff are well trained and will jump to help you with your requests. Located right beside Kinugawa Gorge, it's a must to visit both their indoor and outdoor baths.
Source
Dress up in Edo clothes and drop by Edo Wonderland for a step back in time. See if you can spot the samurais, ninjas and geishas, and pit your outfit against theirs!
Kanazawa / Kaga
8. Motoyu Ishiya
Source
Styled for the nostalgia hunters, this ryokan will instantly transport you back to old Japan. Nestled in the woods, it's only a 15 minute drive to the popular Kanazawa sites like Honkoji Temple or Mount Utatsu.
Source
Don't be put off by the amber waters in their moor hot spring; it brings about therapeutic effects that fights skin diseases, stiff shoulders and more! It also claims to moisturise your skin and purify your mind, which sounds like the perfect therapy.
9. Yunokuni Tensyo
Source
Source
Dubbed for having the best onsen in Kana, it's not hard to see how Yunokuni Tensyo has amassed such a huge customer base for itself. Look out for thoughtfully prepared freebies like cold jellies after your bath, steamed potatoes, or try your hand out at baking kintsuba (traditional Japanese snack).
Kintsuba Source
Its sprawling complex also allows you to meet travellers from all walks of life, and you'll be chatting up a storm and making memories with your new found friends in no time.
Arima / Kinosaki
10. Arima Onsen Taketoritei Maruyama
Source
It's not a problem if you can't speak Japanese here; the staff in Arima Onsen Taketoritei Maruyama are known to be able to speak Chinese and English. Booking a private onsen bath is recommended, and you should aim to try all of their private baths which feature a bamboo forest view.
Source
Indulge in their Kobe beef offering for dinner, or choose between Western or Japanese hearty breakfast offerings to start your day right. And with free Wi-Fi in all rooms, you won't have to worry about keeping in touch with your fam.
11. Nishimuraya Hotel Shogetsutei
Source
Forget buses and cars – we do it like the locals do. Nishimuraya Hotel Shogetsutei provides the free usage of bicycles here for you. Nature lovers will be glad to know that this ryokan is buried in the woods, but you won't be spotting any big bad wolves; just onsens.
The best of Japan's accommodations
Source
So the next time your heart desires a trip to the Land of the Rising Sun, set your sights on one of these ryokans for an authentic experience you'll never forget. The only headache you'll be having is choosing from the vast number of ryokans to stay in on your trip because Expedia's got a whole lot of them!
Source
Aside from accommodation, they also offer bundle deals inclusive of flight, so you won't have to worry about your pre-holiday preparations. And even if you change your mind at the very last minute, there isn't a cancellation fee to make you fork out a hefty sum should any last minute emergencies occur.
---
This post was brought to you by Expedia.com.sg.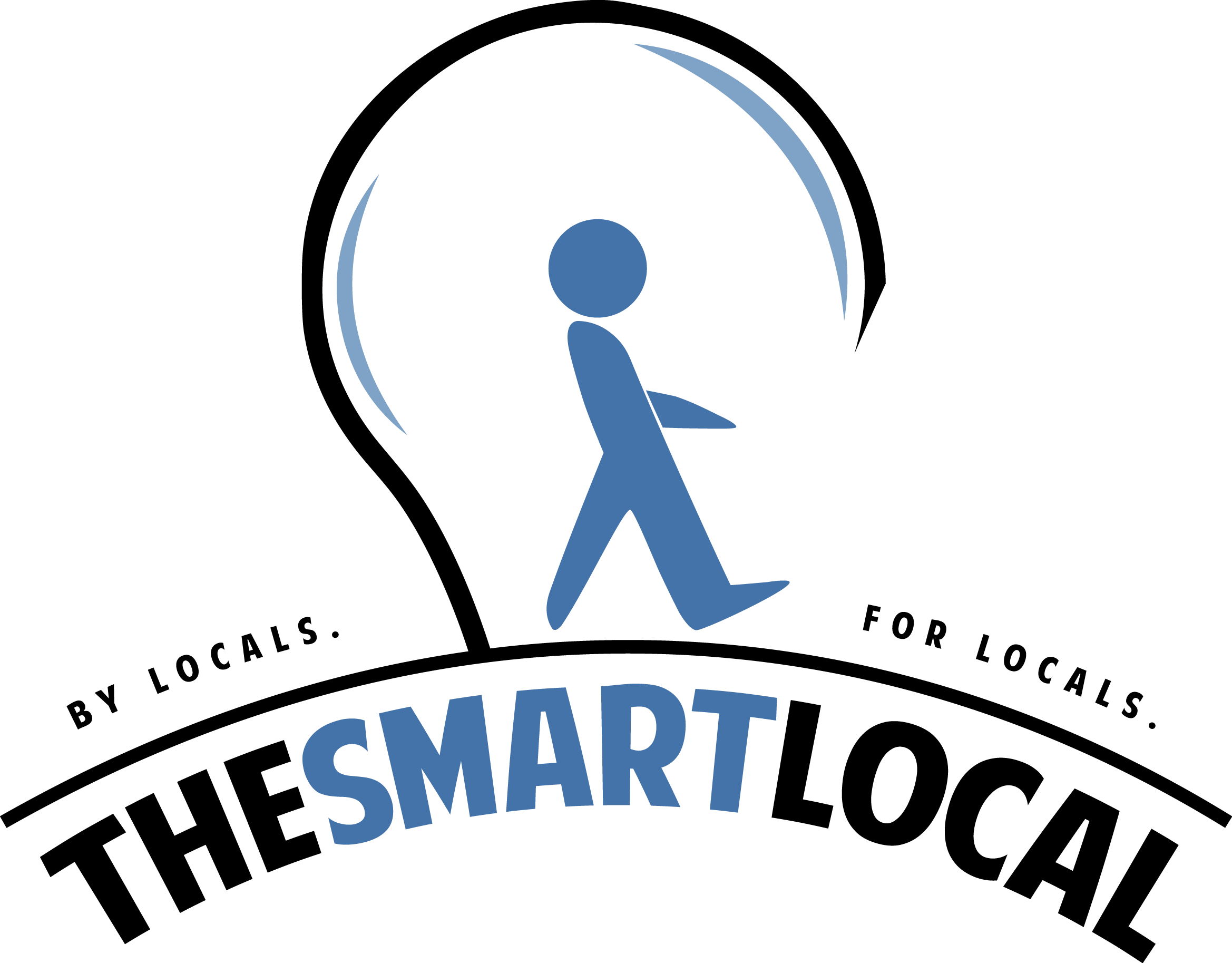 Drop us your email so you won't miss the latest news.