The best of Balestier
Let's have a "staycation in Balestier" – said no one ever. This old school neighbourhood hasn't quite garnered the same hype as hipster hideouts like Tiong Bahru and Everton Park, but Balestier should be anything but forgotten. It brims with character with temples, KTV pubs, bak kut teh stores all claiming to be "originals", and one too many shops selling lights.
And right smack in this cultural mish-mash stands Zhongshan Park.
Ramada Singapore At Zhongshan Park is a Balestier beauty that beckons us with its wispy banyans, ornate interior, and distinctive Chinese flair – leave your preconceived notions at the door, because this is one staycation you won't expect.
1. Sleep in the ambience of a bamboo forest
When it comes to staycations, there are two types of people in this world – those who hole themselves up in the room all day, and the ones who spend every waking moment being a tourist in their own country.
Whichever you are, just know that you'll be getting very decent shut-eye in the rooms at Ramada Singapore and test out the Serta mattresses you've been eyeing at Robinsons. P.s. – it really does give you great back support! Find some "inner peace" as you wind down to the zen ambience and the calming rhythm of the bathroom's rainfall showers.
Fully equipped with cable TV, free WiFi, round the clock room service and Singspired-cocktails from the Heritage Bar & Lounge – Ramada Singapore's got your hierarchy of needs covered from top to bottom.
The park-facing rooms have full-length windows, giving you a bird's-eye view of the park below and lets in tons of natural light in the day. Come evening, the room's custom-made bamboo lamps emanate accented lights, creating an atmosphere that's cosy and sleep-inducing.
2. Eat an endless flow of black pepper & salted egg yolk seafood
Get ready for an all-you-can-eat zi char feast at Ramada Singapore's in-house restaurant, Flavors At Zhongshan Park. Staying true to its name, the restaurant serves up wok-fried seafood in FIVE flavours – black pepper, salted egg yolk, ginger and onion, assam curry, assam sambal and SALTED EGG YOLK; all served with the unparalleled fragrance of wok hei (breath of the wok).
The seafood spread depends on seasonal availability, but that's how you know the freshness is guaranteed.
If you're on a see-food diet, feast your eyes on the Hawkerlicious offerings of the buffet ranging from local kueh pie tees, Singaporean rojaks to ice kachangs. Be warned, you're going to be getting your hands dirty at these delectable DIY stations.
Flavors At Zhongshan Park*
'Hawkerlicious' Lunch Buffet | 12PM – 2:30PM
Weekdays | $28++ (adult), $14++ (5 – 12 years old)
Weekend | $45++ (adult), $22.50++ (5 – 12 years old)
'Hawkerlicious' Dinner Buffet | 6PM – 10PM
Weekdays | $45++ (adult), $22.50++ (5 – 12 years old)
Weekend | $49++ (adult), $24.50++ (5 – 12 years old)
*Hotel guests get 15% off the total bill at Flavours At Zhongshan Park
3. Taste the bandung fondue at 21 on Rajah
This is 21 on Rajah's bandung fondue – where you can dunk fruits to marshmallows into a fountain of white chocolate tinted a rosy pink – I'd never imagined they'd be such creative use for the humble rose syrup.
Their "Mediterr-Asian" Pasar Street Market buffet also includes a spread of mezza – Middle Eastern small dishes like hummus, anchovies, marinated olives, babaganoush (eggplant mash) – and antipasti like cheese, nuts and dried fruit.
21 on Rajah's roasted leg of lamb on their signature 21 spiced basmati rice makes for an out-of-this-world mutton briyani.
"Mediterr-Asian" Pasar Street Market Dinner Buffet (Halal)*
Mon to Thurs | 6PM to 10PM | $40++ (adult), $20++ (5-12 years old)
Fri to Sun, eves of and on P.H. | 6.30PM – 10PM | $44++ (adult), $22++ (5-12 years old)
*Hotel guests get 15% off the total bill at 21 on Rajah
4. Swim in their multi-level pool that stays open till 11PM
While most hotels pools close off to guests once the sun goes down, here you'll have pool privileges all the way till 11PM.
Use your phone or read a book in the pool because at this multi-level pool, deck chairs can go into the water, so you always have easy access to your belongings.
What to do around the hotel
5. Explore Balestier's Heritage Trail on kick-scooter
The last thing you want on a staycation is to be bored out of your mind, but we've recced Balestier Heritage Trail for you. Conveniently bounce from one activity to the next because all the excitement is concentrated along Balestier and Ah Hood Road.
Rent a kick-scooter from the hotel's concierge and set off on an adventure. Grab a special Balestier Insider Map from the concierge, which will give you a look into the Balestier of the 70s.
Sun Yat Sen Nanyang Memorial Hall
This colonial house used to be owned by Mr Teo Chee Hean's late great-granduncle. A little known fact is Sun Yat Sen himself stayed in this house, which played an instrumental role in the planning of the Chinese Revolution. Today the memorial hall is home to a museum documenting the history of Singapore's print press and Sun Yat Sen's legacy.
Burmese Buddhist Temple
The majestic temple is the building that gives the hotel area its distinctive "out-of-Singapore" vibe and its golden roof can be seen all the way from Zhongshan Park. This temple has a massive Buddha and venerables ready to offer you wise advice.
Water Kiosk
This water kiosk had historical significance and was used in the past to hydrate coolies as they went about the hard labor of their day. Today, it is still run by the same temple, offering you a drink of chinese tea or water to cool off from the sweltering afternoon heat.
Lim Kay Khee Optical House
Optometry runs in the family, where Lim Kay Khee has left a lasting legacy with his sons running the spectacle business. Head on in to find original vintage pieces and discover some whimsical creations in the process.
6. The people-watching & pokemon-catching at Zhongshan Park
The hotel is built right inside Zhongshan Park, a quaint public space with two Pokestops and one of them can be activated right from your room!
It's prime location for people-watching under the shade of the park's two magnificent Banyan trees and get caught up in the beauty of the pebble pools, bonsais and fairy lights, which light up come nightfall.
BONUS: Dog-petting therapy or yoga in the park
Early birds catch the worms – catch a glimpse of a band of regular dog-walkers who meet Mondays to Sundays (8AM to about 9.30AM) or join the yogis who take to the clean green grass to practice their sun salutations.
7. The bowling and karaoke-ing into the wee hours of the morning
If you're one of those high-strung staycationers who prefers to be engaged with a slew of fun activities at every waking moment of the day, the one-stop entertainment hub at HomeTeamNS JOM Club Balestier has got your back.
Gather the squad for a late night karaoke sing-off at the Ten Dollar Club Family KTV, because for just $10++/pax for free flow of drinks (hot & cold), you've all-night access to microphones and Jay Chou/Backstreet Boys soundtracks.
If there's only so much of your squad's off-tune singing you can tahan for the night, head down to the SuperBowl alley and take to the lanes to show off your kickass bowling skills. It's $3.80/game on weekdays and $1 for shoe rental! It's an additional $1.50 for socks, so be sure to pack a pair and bring some spares for the friends.
Ten Dollar KTV
Address:31 Ah Hood Road, Singapore 329979 | HomeTeamNS – JOM Club Balestier #01-05
Hours: 2PM till 1.30AM Daily

SuperBowl
Address: 31 Ah Hood Road, Singapore 329979 | HomeTeamNS – JOM Club Balestier #B1-04
Hours: Sun – Thurs | 10AM – 1AM
Fri – Sat | 10AM – 2AM

8. Go to instant noodle heaven at Zhongshan Mall's Fairprice
If you're the type that's perpetually peckish, you'll be reassured by the comforting presence of Fairprice Finest at Zhongshan Mall – with an instant noodle and snack selection so extensive, you can bid goodbye to any food cravings on your staycation. Just make sure to hit the store before 11PM.
The mall even has a Guardian, just in case you've left out some essential toiletries.
What to eat
Balestier is known for many things – its peppery bak kut tehs, buttery tau sar piahs, and its 24-hour Balestier Market and Food Centre. If heritage trails are not your cup of tea, you'll find this trail way more relatable as you eat through the 1980s.
Eastern Rice Dumplings
This store has been dishing out dumplings for the past thirty years and they've got 14 different dumplings on their menu! Housed in an unassuming Balestier shophouse, is Eastern Rice Dumpling's flagship store and factory, responsible for supplying our island with these enticing pyramids of glutinous rice.
These chewy bachangs are indispensable snacks and are well worth the 10 minute walk from Ramada Singapore.
Lam Yeo Coffee Powder
Lam Yeo Coffee Powder has been caffeinating generations long before chains like Starbucks hit our shores. Selling top quality old school Nanyang-style coffee, they grind beans on demand for your super gao brews.
Pop by to buy your favorite local roast or choose from their collection of gourmet roasts from around the world to make at home!
Sing Hon Loong Traditional Bakery
If you've always wondered who supplies bread to Ya Kun Toast, you'll find your answer at Sing Hon Loong. Catch the bakers at work and take in the delicious scent of freshly baked bread and get an entire loaf of traditional kopitiam bread with your choice of spread (kaya, butter or peanut butter) for just $2.90 at this bakery!
10. Feast on chicken rice and bak kut teh at 1AM in the morning
Boon Tong Kee will send you into a chicken frenzy
Whether you swear by Boon Tong Kee or Loy Kee's Best Chicken rice, you're now within 5 minutes of both! Hit up these supper haunts with a late night jaunt down Balestier Road because the succulent Hainanese chicken is always worth it.
If you're big on bak kut teh, the place to get your peppery pork rib fix is Founder Bak Kut Teh Restaurant. You die die must try their massive ribs. Be sure to check out their wall of fame, where you'll see that Chow Yun Fat and Jay Chou have graced the very seats you're sitting on.
Founder's Wall of Fame
Boon Tong Kee
Address: 399 /401 /403 Balestier Road, Singapore 329801
Hours: 11AM – 4.45PM | 5.30PM – 4.30AM
Founder Bak Kut Teh
Address: 347 Balestier Road, Singapore 329777
Hours: 12PM – 2.30PM | 6PM – 2AM (Closed on Tuesday)
A Staycation full of nostalgic feels
People usually take to MBS or Sentosa for their staycations, so I wasn't sure what to expect from Ramada Singapore At Zhongshan Park. But our stay proved to be very out of the ordinary, Indiana Jones-y adventure on Balestier homeground and all. We're left astounded by how rich an experience we got over a 2D1N staycation!
Ramada is part of Wyndham Hotel Group, the world's largest hotel company, and at any of their hotels – ranging from upscale to economy – guests can chalk up Wyndham Rewards Points that count towards free stays! Find out how you can stay at any of Wyndham Hotel Group's collection of nearly 8,000 hotels in their giveaway below!
Win a Trip Around The World With Wyndham Hotel Group
Wyndham Hotel Group is giving away ONE MILLION Wyndham Reward Points. That's an equivalent to 66 hotel room nights that can be redeemed at nearly 8,000 hotels across Wyndham's 73 destinations across the world! All you have to do is follow these 3 simple steps:
1. Follow Wyndham Rewards (WyndhamRewardsSEAPR) on Facebook and/or Instagram
2. Post a creative picture or video with caption telling Wyndham what you'll do with one million Wyndham Rewards points
3. Hashtag #tourwithwyndham and set your post/account setting to "public"
From now till the 31st of October, Wyndham is also giving away free stays everyday to their top destinations like Bali, Phuket and Halong Bay.
Ramada Singapore At Zhongshan Park
Address: 16 Ah Hood Road, SIngapore 329982
Phone: (65) 68086888
Email: info@ramadasingapore.com
Website: www.ramadasingapore.com
---
This post was brought to you by Wyndham Hotel Group.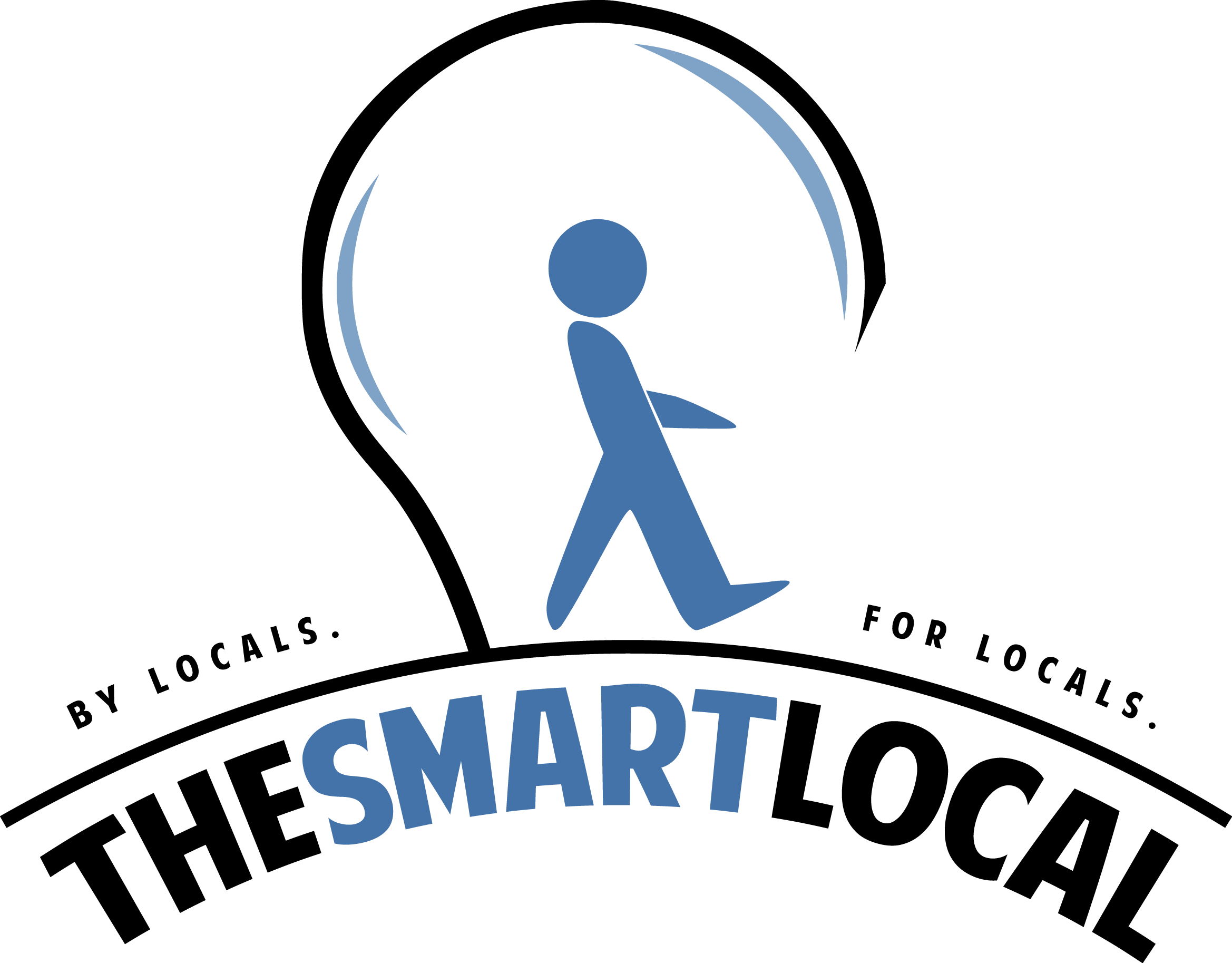 Drop us your email so you won't miss the latest news.