North Singapore running routes
Runner's high is real, so it's no surprise that many people catch the running bug almost immediately after trying it out. Heart pumping, wind roaring in your ears…Every step you take not only releases the euphoric "no pain no gain" feeling, but also helps to burn off those calories you might have gained this CNY.
With these 7 running routes in the North of various terrains, inclines and sights, sticking to your New Year's fitness resolutions will be a breeze!
1. Sembawang Park – scenic views of nature and man-made structures alike
The serenity of Sembawang Park makes for a perfect route for you to unwind after a long day.
Simply veer left to start your journey upon entering the park. Enveloped by the foliage of trees, look out for interesting sights such as the Battleship playground, the historical Beaulieu Sembawang restaurant (don't get distracted by the delectable smells!) and the Sembawang Park Fishing Pier.
This route leads you back to your starting point, so you can pace yourself for as many rounds as you like according to the distance you'd like to cover.
Carpark 2 (Turn left after entering the park) > Ship Playground> Beaulieu Sembawang > Sembawang Park Fishing Pier (follow signs back toplayground) > Carpark 2
Route map here
Distance: 1.54km per round
Difficulty: Easy
Terrain: Paved flat walkways, includes steps
Nearest MRTs: Yishun, Sembawang, Admiralty
2. Woodlands Waterfront Park – breathtaking views of the Causeway
Running with an unobstructed view of Malaysia just briefly across the water – definitely a sight that only Northies are lucky enough to have.
The Woodlands Waterfront Park route gives you a panoramic view of the Straits of Johor. Continuing straight ahead from the entrance of the park, you'll find the high elements playground tempting you to challenge yourself further.
Make a left turn at the playground to take the scenic trail that loops around the park. Tough it out with the longer route to reach the waterfront jetty, and you'll be rewarded with a stunning view.
Woodlands Waterfront Entrance > Head straight from the entrance towards scenic trail > High elements playground > Follow trail and loop around > High elements playground > Jetty > Turn around from end of Jetty > Straight ahead back to Woodlands Waterfront Entrance
Route map here
Distance: 2.01km per round
Difficulty: Easy
Terrain: Paved flat walkways
Nearest MRTs: Woodlands
3. Admiralty Park – beauty of nature with wild mangroves and grasslands
Another excellent place to run is Admiralty Park, the largest area in Singapore that also happens to be within an urban park (known for being Singapore's biggest slide park!).
A mixture of secondary forest, mangroves, riverine and open grassland habitats, the park guarantees endless sights of Mother Nature. With more than 100 species of flora and fauna for you to appreciate, make sure to keep your eyes peeled as you pound the pavement!
Enter the park entrance located nearest to SIT@RP. You'll be surrounded by green trees, ponds and plants when you pass by Admiralty Park Playground. The thick foliage will whisk you away from the concrete jungle that is Singapore City into a nature paradise.
Look out for signs that direct you towards the mangroves. This route will take you on an incline before a steep slope takes you downwards again. Loop back around and you'll be back to the original starting point. Be prepared to sweat it out as you take strides up and down the slopes.
Route map here
Distance: 2.52km per round
Difficulty: Moderate
Terrain: Paved walkways, hilly inclines
Nearest MRTs: Woodlands, Admiralty, Marsiling
4. Sembawang River – a clear straight path for pure sweating it out
This route will take you along the Sembawang River, sandwiching you neatly between the reservoir and the road.
The straight-paved path ahead is ideal for those who just want to go full speed ahead and sweat it all out. It begins where the bus stop "Opp W'Lands Sunny Food" conveniently drops you off, immediately greeting you with unhindered views of the vast waters ahead.
Just put your headphones on and let the river guide you – no GPS required. You'll see the bright red Sembawang God of Wealth Temple, before losing sight of the river.
Route map here
Distance: 4.72km
Difficulty: Easy
Terrain: Paved walkway
Nearest MRTs: Sembawang, Admiralty
Just continue running along the park connectors, where you can choose to cut your run shown on the map at about 4.7km. You'll find yourself near Woodgrove Secondary School, where another bus stop is located to ferry you to a lunch pit stop at the countless food options in the North.
An alternative, if you wish to start from the Woodlands (SLE) Park Connector
Route map here
If you want to push further, continue along the Woodlands (Ave 12) Park Connector onto the Woodlands (SLE) Park Connector to carry on and beat your personal best!
5. Woodlands Town Park East – great incline training and bird's eye views
The hidden gem that is Woodlands Town Park East is located on top of a hill that handsomely rewards those willing to climb it.
A definite challenge that's great for incline training, you can start your run up the hill at the entrance closest to Block 109. Head all the way up before looping back around and heading down the hill. Make sure to take a moment to catch your breath and savour the views from the peak first!
Continue along Woodlands Street 13 before getting onto the Park Connector to head towards Woodlands Neighbourhood Park.
There, you'll finish near the Treehaus Park with its colourful playgrounds that are sure to perk up your mood on top of the post-run endorphins.
Route map here
Distance: 2.52km
Difficulty: Hard
Terrain: Steep inclines, paved walkways
Nearest MRTs: Woodlands
6. Yishun Park Route – lakeside running with exotic tropical fruits to spot
Running along Yishun Park will give you a view of wild durian, rambutan, breadfruit trees and more. Not only is the park home to your usual playgrounds, fitness corners and multi-purpose courts, you'll also find yourself amazed by the wide variety of tropical fruits and vegetation in this single park alone.
Begin at the Yishun Reservoir Park where you can lap around the Yishun Pond before exiting to run alongside Yishun Central Road. You'll have to cross the road to enter Yishun Park and lap around the green park.
Exit via the Khatib Bongsu Park Connector and across Yishun Avenue 4 to finish the rest of the journey along the Yishun Reservoir Park, before returning to where you started.
Route map here
Distance: 2.63km
Difficulty: Moderate to Hard
Terrain: Paved walkways, steep inclines, road crossings
Nearest MRTs: Yishun, Khatib
7. Lower Seletar Reservoir – #aesthetic trails and lookout points
Those who happen to share an affinity with bodies of water will be delighted by this route. Be accompanied by views of clear, glistening waters as you zip through Lower Seletar Reservoir.
The running trails showcase a harmonious mix of architectural beauty alongside unmarred nature.
We highly recommend swinging by towards 5PM or so to catch a glimpse of the gorgeous sunsets. Looking like the skies are dripping with gold, perch yourself against the edge of the boardwalk for some epic #fitspo shots.
Plus, it's the starting point for a tranquil evening jog at optimum, cool temperatures away from the scorching daytime heat.
Route map here
Distance: 5.92km
Difficulty: Moderate to hard
Terrain: Paved walkways, steep inclines
Nearest MRTs: Khatib, Yio Chu Kang, Yishun
Places to exercise in North Singapore
Who said you have to be of a certain build, weight or stamina to start running? It's a free and accessible workout for anyone and everyone. Leave the stress of work or school behind and feel the surge of endorphins as you take in crisp, fresh air from the surrounding nature.
With this list of North-side running routes, you'll have different parks to try out and new scenery to match. Definitely beats pounding the treadmill endlessly like a hamster on a wheel!
Discover the North's latest happenings at Kampung Sembawang
Image credit: Kampung Sembawang
Northie or not, the region has many different things to offer aside from incredible views on your runs. To make sure you don't miss out on what there is to see and do, go to Kampung Sembawang's Facebook page and be among the first to hear about new happenings and developments in the region.
---
This post was brought to you by Kampung Sembawang.
Photography by Pepita Hope Wauran and Heng Wei Shin.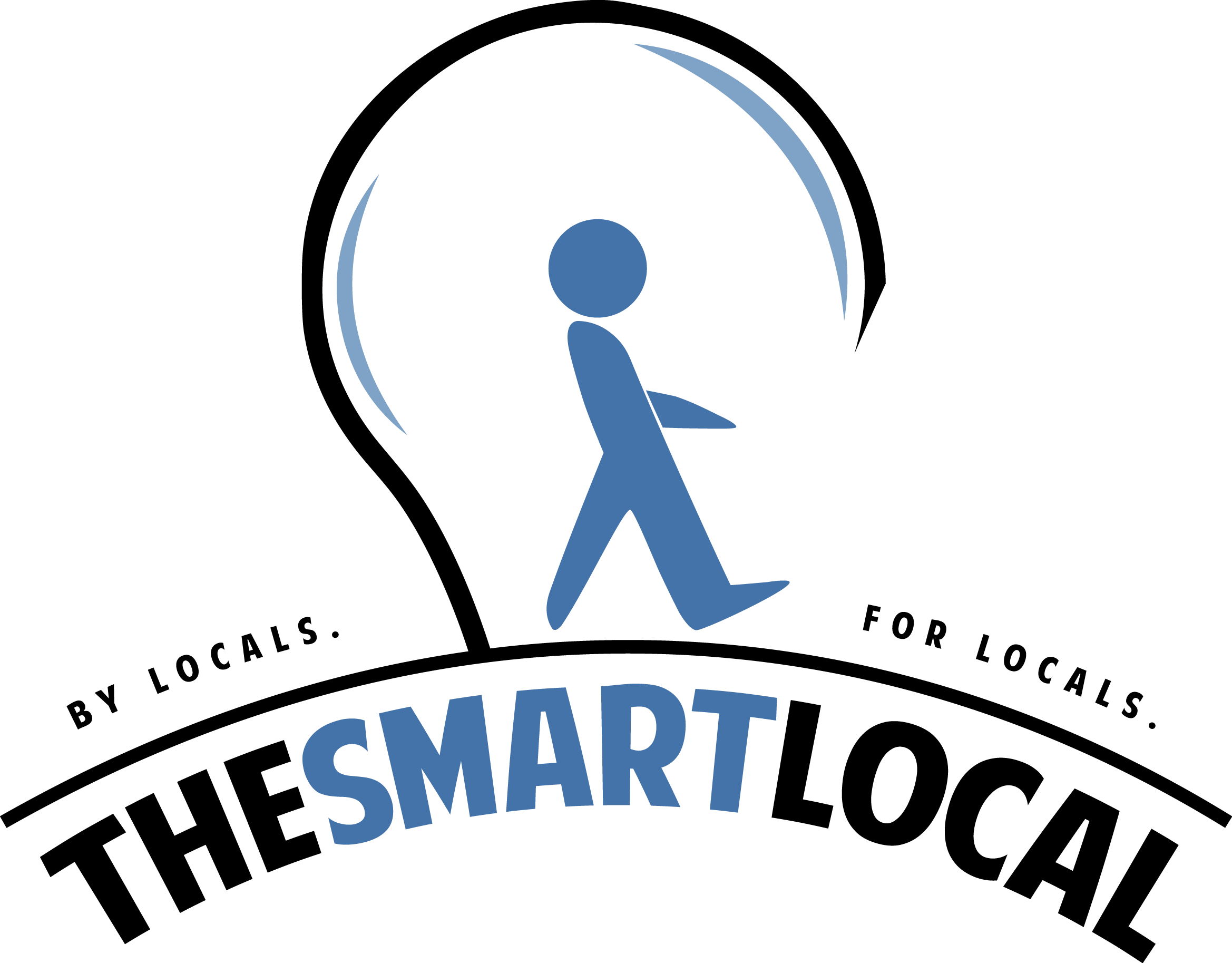 Drop us your email so you won't miss the latest news.