Uncommon Japanese experiences
Image adapted from: hisgo, @wondersofnippon
Reliving your childhood at Tokyo's Disneyland and dominating the snowy peaks of Niseko might've been the highlight of your first few Japan trips, but a holiday to Tokyo, Osaka or Hokkaido is just the tip of the iceberg.
We're used to travelling to touristy hotspots for the convenience of direct flights, but if you're ready to explore more of Japan's undiscovered charms, we've sussed out this list of uncommon Japanese experiences from camel-riding to soaking it up in a 125-year-old onsen that every self-proclaimed traveller should tick off his/her list.
1. Spend a night in a 200-year-old UNESCO World Heritage farmhouse in Shirakawa-go in Gifu
Nearest airport: Nagoya (6h45min direct flight from Singapore)
---
If you're visiting in the winter, expect breathtaking views of snow capped mountains all around.
Image credit: @wondersofnippon
You're going to want to wave goodbye to your usual accommodations for this hidden gem. Tucked away deep in the mountains is a quaint settlement famous for its UNESCO world heritage 'Gassho-Zukuri' houses (traditional Japanese farmhouses), found within the Shirakawa Village.
Inside you'll find an 'irori' – a traditional open fireplace that's used for heating and cooking.
Image credit: @wiranamanjaro
Not all Gassho-Zukuri houses accommodate tourists, but those that do are managed by Japanese families, giving you an opportunity to 'do as the locals do' and experience staying in a traditional Japanese family home.
If you don't want to brave the cold winter, visit in other seasons for a stay that's just as scenic.
Image credit: @japanawaits
Shirakawa Village
Address: Shirakawa, Ono District, Gifu Prefecture 501-5600, Japan
Telephone: +81 5769-6-1231
Price: JPY8000-9000/person (~S$98.76-111/person) inclusive of dinner and breakfast
Website 
Getting there: Hop on a Gifu Bus at the Meitetsu Bus Center to Shirakawa-go. Online bookings can be made here.
2. Ride Camels across Sand Dunes in Tottori
Nearest airport: Hiroshima (6h15min direct flight from Singapore)
---
Image credit: @willyeenn
A camel ride is probably one of the last activities you'd expect to do in the land of the rising sun, but over at the Tottori Sand Dunes, you can cross these sandy terrains on a camel's back for a small sum of JPY1300 (~S$16) for 1 person and JPY2500 (~$S30.87) for 2 people.
Image credit: @__1ucky
And while most deserts have sand and sun for miles, you'll be pleasantly surprised to find that the sand dunes stretch 16KM along the Sea of Japan, giving you picturesque views of the ocean as you enjoy your camel ride.
You'll also find a range of activities from dune tours and sandboarding to paragliding along the stretch of the beach to satisfy the adrenaline junkie within you.
Image credit: @aunyapachr
If you thought the sand castles at ECP's Castle Beach were impressive, then get ready to be floored by the precision and intricacy of the massive, other-worldly sand sculptures over at The Sand Museum. This open-air museum attracts some of the most skilled sand sculptors in the world to showcase their masterpieces.
Each exhibition runs from mid-April to early January of the following year and no exhibition is ever the same given the nature of the medium. So if you ever plan to revisit the museum, there'll always be something new to expect.
For a vantage point overlooking the Tottori Sand Dunes and a chance to grab souvenirs, head over to Sakyu Center, which is accessible via a 5-minute chair lift.
Tottori Sand Dunes
Address: Yuyama Fukubecho, Tottori 680-0947, Tottori Prefecture
Opening hours: Mondays-Fridays and Sunday: 9AM-6PM | Saturday: 9AM-8PM*
*Admission ends 30 minutes before closing
Entrance fee: JPY600 (~S$7.42)
Website
Getting there: Take the Sanyo Shinkansen from Hiroshima Station to Okayama Station. Then switch to the JR  Sanin Main Line and make your way to Tottori Station.
3. Hiroshima – Feed Rabbits on Rabbit Island
Nearest airport: Hiroshima (6h15min direct flight from Singapore)
---
Take your love for furries beyond pet cafes and make Hiroshima's Rabbit Island one of your pit stops. Located a short 15-minute ferry ride away from the mainland, Rabbit Island is home to over 1,000 wild rabbits that roam the forests and fields freely.
Not all of us possess a natural affinity with animals, so if you're looking to get a considerable amount of little buns to flock to you for that perfect shot, you'll need to lure them with a little food. You won't find any on the island itself but you'll find some at Tadanoumi Port at just JPY100 (~S$1.21) a bag, which is more than enough to get the rabbits to love you.
Image credit: Rabbit Island
If you're hungry, grab a bite at Rabbit Cafe while waiting for your ferry to arrive at Tadanoumi Port – there are snacks, takeaway coffee and bento boxes available here. You can also pop by the port gift shop to purchase some rabbit-themed souvenirs.
Rabbit Island
Address: Tadanoumicho, Takehara, Hiroshima Prefecture 729-2311, Japan
Website
Getting there: Take a train from JR Hiroshima Station to JR Tadanoumi Station. Alight and walk 5-minute to Tadanoumi Port and get round-trip ferry tickets at JPY620 (~S$7.52) to Okunoshima via a vending machine.
4. Hike around the Ohaganishi no Tanada Rice Terraces and visit a real-life Castle in Okayama
Nearest airport: Osaka/Hiroshima (6h15min direct flight from Singapore)
---
Image credit: Okayama Japan
You'll find many hiking trails in and around Japan, but few are as awe-inspiring as the trek around the 800 plus rice terraces of Ohaganishi. Touted as one of the best views of rural Japan, the rice paddies here sit 400m above sea level and are amongst the largest within the Setouchi region.
Image credit: Okayama Japan
The two best times to visit the rice paddies are from mid-May to the end of June (right after the rice is planted) or from mid-August to early September (just in time for the harvest).
And if all that walking isn't your cup of tea, you can always opt to have a car take you around the fields to soak in all that natural beauty. We recommend staying to catch the sunset here – the sea of rice glows a beautiful golden colour in the setting sun.
Ohaganishi no Tanada Rice Terraces
Address: Ohaganishi, Misaki Town, Kume District, Okayama Prefecture
Telephone: 0868-66-1118
Getting there: From Okayama Station, take the JR Tsuyama Line to Kamenoko Station. A further 20 minute taxi ride from JR Kamenoko Station will get you to the Ohaganishi no Tanada Rice Terraces.
Website
Don't miss the chance to look like actual royalty and don a kimono for those mandatory castle shots
Image credit: @qinlovesmacaronsss
Another sight not to be missed in Okayama is the historic Okayama Castle which was built back in 1597 during the Azuchi-Momoyama Period. It's hard to believe that a castle that came into existence hundreds of years ago is still standing intact today. There's also a pottery studio where visitors can craft Bizen-yaki, a type of pottery local to Okayama Prefecture.
Okayama Castle
Address: 2 Chome-3-1 Marunouchi, Kita, Okayama, Okayama Prefecture 700-0823, Japan
Opening hours: Mon-Sun: 9AM-5.30PM (last entry at 5PM)
Telephone:
Entrance fee: JPY300 (~S$3.70)
Website
Getting there: From Okayama Station, take a tram on the Higashiyama Line to Shiroshita, which will set you back JPY100 (~S$1.24) and takes about 5 minutes. It's a 10-minute walk to Okayama castle from Shiroshita.
5. Relive the film 'Spirited Away' at Dōgo Onsen Honkan in Ehime
Nearest airport: Hiroshima (6h15min direct flight from Singapore)
---
Even if you're not an anime fan, you probably have watched the Walt Disney and Studio Ghibli fantasy film, "Spirited Away". Now, you can actually relive the film at Dōgo Onsen, in the Ehime Prefecture, which was the real-life inspiration behind the movie.
The onsen's rustic interior, a tell-tale sign of its rich history dating all the way back to the 1800s. Legend also has it that the waters contain mystical healing powers – but we'll leave the myth-busting up to you.
Freshly-pressed mikan juice from 10 Factory, a Mikan speciality store
If hunger pangs strike, the plethora of snacks and food options you'll find at the Dogo Onsen Shopping Arcade just around the corner will more then satisfy you. Must-try local specialities are the Mikan (oranges), Taimeshi (sea bream rice), and Champon (mixed ingredient) noodles.
Dōgo Onsen
Address: 1 Chome-7 Dōgomachi, Matsuyama-shi, Ehime-ken 790-0843, Japan
Opening hours: Mon-Sun: 6AM-11PM (last entry at 10.30PM)
Entrance fee: From JPY410 (~S$5.06)
Website
Getting there: From JR Matsuyama Station, take the tram to Dōgo Onsen Station. Alight and walk four-minute to Dōgo Onsen Honkan.
6. Cuddle up to animals and chase sakura at Uminonakamichi Seaside Park in Fukuoka
Nearest airport: Fukuoka (6h direct flight from Singapore)
---
Image credit: @uminonakamichiseasidepark
If frolicking under cherry blossom trees is on your list, this one's for you. Be prepared to take tons of pictures with these pastel pink blooms when you visit the Uminonakamichi Seaside Park during Sakura season.
But if you don't plan to visit during these months, don't fret because the park will still be filled with colourful seasonal flower gardens all year round.
To truly take in the sights, you can opt to rent bicycles at the entrance for JPY400 (~S$4.95) for 3 hours or JPY700 (~S$8.66) per day – there's a 12-kilometre cycling course which will help you to explore the park and a seaside course so you can cycle while enjoying the cool sea breeze.
Visit in the summer and snap the perfect shot of blue Nemophila flowers glistening in the sun
Image credit: @chanwon92
This seaside park houses an animal farm that lets you get up close with the likes of kangaroos and prairie dogs. It's also right next to the Marine World Uminonakamichi where you'll see the marine life that roams the open waters off Kyushu, the coral reefs of Amami and the Dolphin and Sea Lion show.
Image credit: Uminonakamichi Seaside Park
Uminonakamichi Seaside Park
Address: 18-25, Oaza Saitozaki, Higashi-ku, Fukuoka, Japan
Opening hours: Nov-Feb: 9.30AM-5PM | Mar-Oct: 9.30AM-5.30PM (Varies with season)
Telephone: +81 92-603-1111
Entrance fee: JPY450 (~S$5.56)
Website
Getting there: Take the JR Kagoshima Line from Hakata Station to Kashii Station. Switch to the JR Kashii Line and head to Uminonakamichi Station
Marine World Uminonakamichi
Address: Japan, 〒811-0321 Fukuoka Prefecture, Fukuoka, Higashi Ward, 西戸崎18−28
Opening hours: Mar-Nov: 9.30AM-5.30PM | Dec-Feb: 10AM-5PM
Entrance fee: JPY 2300 (~S$28.40)
Website
Getting there: It's a 5-minute walk across the train tracks from Uminonakamichi Seaside Park.
Kickstart your adventure in Western Japan
The land of the rising sun is always calling, but before you settle for another trip to Tokyo or Osaka to visit your usual touristy haunts, give these hidden gems in Japan's west a go. To make things better, Singapore Airlines and SilkAir offer direct flights to cities like Hiroshima, Osaka, Nagoya, and Fukuoka so you won't have to switch from an international flight to a domestic one just to get there.
Image credit: Singapore Airlines
Plus, the Sanyo Shinkansen bridges the gap between Central and Western Japan making it even easier to conquer these lesser-known spots. And, for a limited time only, Hello Kitty fans can also look forward to travelling in the cutest bullet train of all time.
Image credit: Japan-Guide
Decked out with pink ribbons, images of Hello Kitty characters and a pink and white interior, this Hello Kitty Shinkansen will operate as a Kodama service on the Sanyo Shinkansen line, making stops at all stations including Okayama, Himeji and Hiroshima.
Look out for the themed carriages and a photo stop in car 2 for you to commemorate this once-in-a-lifetime journey
Image credit: hypebae
---
This post was brought to you by Singapore Airlines, Japan National Tourism Organization and JR West.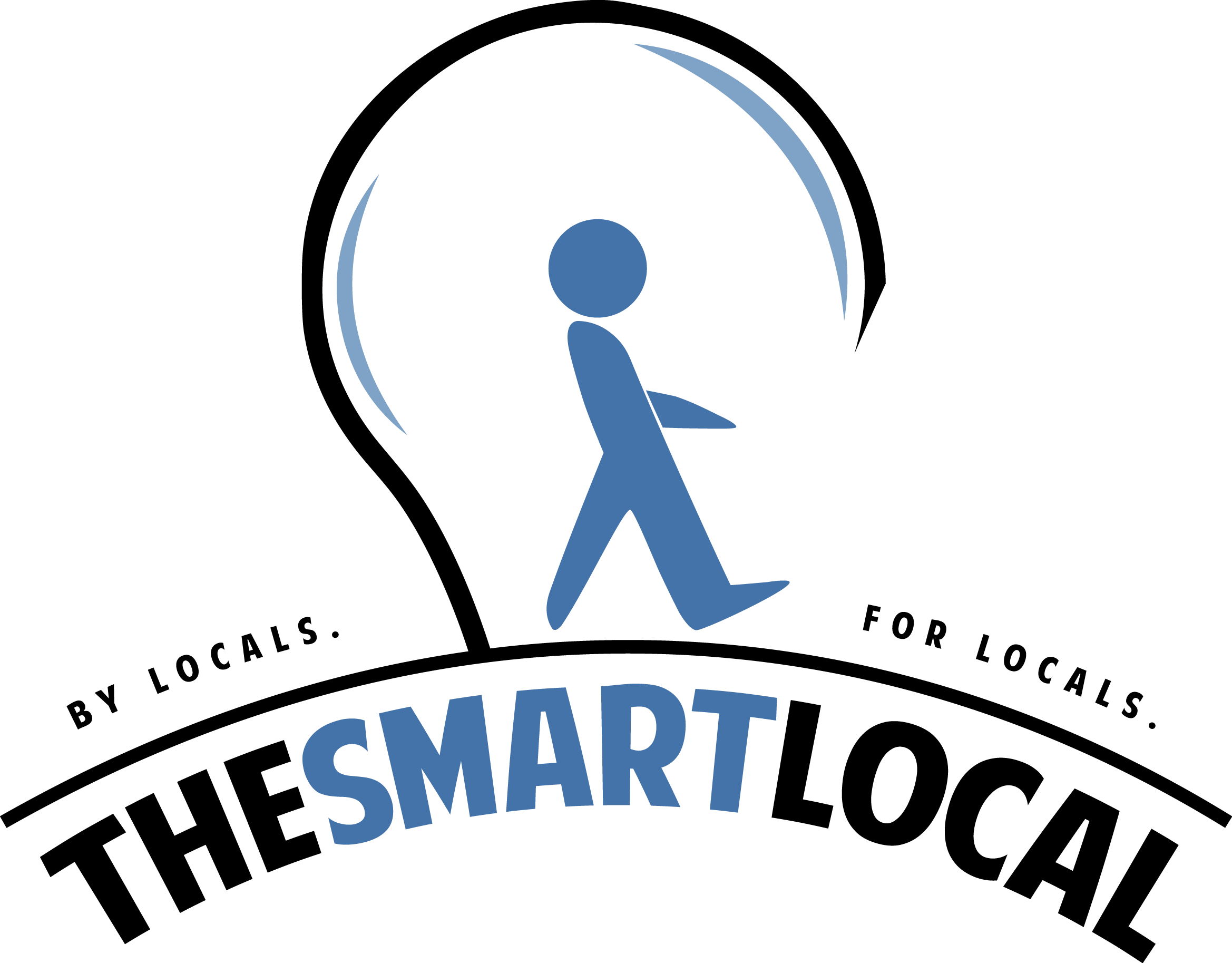 Drop us your email so you won't miss the latest news.