Road trips

in

Europe
Images adapted from: @passionedolomiti, @alessandrosdei, @muhd_hazly, @a_lexxxande_r
There's something innately attractive about the idea of a road trip – the spontaneity, the carefree vibes of an open road and the breathtaking views of the landscape. But as much as we love our TPEs and KPEs, driving around in our Little Red Dot just doesn't quite cut it in terms of scenery.
To start making those road trip daydreams a reality, think a little further – like the magical, faraway lands of Europe. It's even possible to conquer a few countries at once without busting the bank with Skyscanner's multi-city search, which helps suss out the best deals for multi-destination flights.
You can easily book an epic Eurotrip that covers London, Scotland, Iceland and Ireland at an affordable price while saving you plenty of research time. Read below for suggested itinerary.
Once you've got your flight itinerary, book your car rental on Skyscanner by easily comparing the type of car and features needed to find the perfect car that's within your budget.
With that settled, let's go! From navigating dizzying mountain passes to leisurely countryside views, here are 7 scenic road trips across the European continent.
Read till the end to find out tips for cheap multi-city flight tickets to Europe with Skyscanner.
1. Gorges du Verdon circuit, France – Grand Canyon of Europe
Image credit: @jennifer_yhk
Welcome to the Grand Canyon of Europe. This one's not for the faint of heart, with sharp turns, narrow roads and dizzying drops of more than 2,000 feet into the slow-moving river below. For those willing to brave all of that, your reward is a stunning view of the Verdon Gorges.
Image credit: @island155
Aside from the exciting views, this route is also popular with bird watchers, hikers and folks looking for a relaxing canoe cruise down the river. You may drive to the Verdon Gorges from towns such as Castellane and Trigance.
View from the river. Image credit: @vishualizer
We'd also recommend flying into Nice and taking an 1.5 hour drive to the Gorges. You can compare and get cheap flights to Nice and the best car rental prices from Nice Airport on Skyscanner.
2. Romantische Strasse, Germany – charming towns and fairy-tale castles
Image credit: @chasingafterhappy
With a backdrop of rolling pastures and lush vineyards, there's a reason this route has been nicknamed the "Romantic Road" of Germany. What's more, the road trip will take you through traditional German towns like Rothenburg. The pastel, medieval vibes of this place is a great excuse for Instagrammers to go cray cray.
The postcard vibes of Rothenburg. Image credit: @martinko.milan
After the charming sights along the way, a good way to end this trip would be at the Neuschwanstein Castle. This sprawling fairy-tale castle is nestled in the Bavarian mountains and looks like something straight out of Disney world.
Neuschwanstein Castle. Image credit: @lyd_kocy
You're welcome to jump in anywhere along the route, but the traditional starting point is in the small city of Würzburg, a short drive away from Frankfurt. Find cheap flights from Singapore to Frankfurt and compare car rental prices at Frankfurt Airport easily on Skyscanner.
3. Route One, Iceland – secret waterfalls and frozen beaches
Image credit: @saritapfreitas
While it's technically possible to finish this route in just 17 hours, you'd want to give yourself at least a few days to complete the Route One drive. That way, you can have time to stop at some of Iceland's most iconic sights – like the Seljalandsfoss waterfall. It's located just off the road, and you can actually enter the cave behind the waterfall to score that shiny new display picture.
Image credit: @xandria
Another attraction along the drive is Iceland's Diamond Beach. Sadly, the beach isn't actually littered with diamonds. But the view of sparkling ice shards dotting the coal black landscape and sapphire sea is priceless nonetheless.
One of the 'diamonds' on Diamond Beach. Image credit: @muhd_hazly
Since Route One encircles the entire country, a good place to start and end would be Reykjavik – the capital of Iceland. Flights from Singapore to Reykjavik start at $860*.
Pro tip: For even cheaper prices, use the multi-city search function on Skyscanner and fly Singapore – Dublin – Iceland for only around $732*. You can also compare and search for the best car rental deal from Reykjavik Keflavik Airport on Skyscanner!
4. Ring of Kerry, Ireland – scenic seaside drive
Image credit: @m_loup_bt
This 177-km long route hugs the southern coast of the Emerald Isle, providing you with epic views of the lush Irish greenery as well as the North Atlantic Ocean as you cruise along.
There's also a good chance of encountering both wild and domesticated animals at the farms and pastures along the way.
Image credit: @lee_teena
If you're visiting this route mid-August, be sure to make a pit stop at the town of Killorglin. Every year, a young goat is chosen by the town and crowned as their King, and the festivities last from 10th to 12 August annually.
We'd recommend flying from Singapore to Dublin airport to commence the 3-hour drive to Kerry.
5. The Great Dolomites Road, Italy – thrilling activities and mountain views
Image credit: @mymintzzzzz
The land of pizzas and pasta is also home to the Dolomites mountain range, and for thrill seekers, this is a great place for skiing, mountain climbing, BASE jumping, paragliding and all sorts of adrenaline-pumping activities.
Image credit: @passionedolomiti
If you're just looking for a relaxing drive, The Great Dolomites Road offers spectacular views of the mountain range. The well-developed roads make for a comfortable drive despite the altitude and gradient.
View of the Carezza Lake
Image credit: @diffplacee
The drive will also take you past a few scenic lakes, from the vast Lake Misurina to the brilliant emerald green of Carezza Lake.
To get to the range, you can either fly direct from Singapore to Milan or Venice or use Skyscanner to compare flights from the UK, Scandinavia or mainland Europe to Innsbruck (Austria), which also provides the best access to the mountains.
6. North Coast 500, Scotland – distilleries and the Loch Ness Lake
Image credit: @jssthmssn
The rugged landscapes and stone ruins that you'll pass on this route will make you feel as though you're getting away from it all. If you're lucky, you might just chance upon animals like sheep, reindeer or even the fluffy-looking native highland cattle.
Scottish cattle. Image credit: @megandonaldsonphotography
Whisky lovers will know that Scotland produces some darn good whisky, and the drive will take you past some of the more well-known distilleries, like Dalmore, Glen Ord and Glenmorangie. Most of them have public tours and tastings, but be sure to book in advance.
Note: Be sure not to drink and drive. Scotland also has a lower drink limit, even compared to the UK. If you're driving and would like to try the brew, ask for samples which you can enjoy back home.
Cover three recommended road trips in one go with Skyscanner's Multi-city search feature, also available on the Skyscanner app.
Pro tip: If you're keen to cover the road trips of #3, #4 and #6, consider this itinerary. Fly from Singapore to London and take a 4-hour train to Edinburgh, Scotland. From here, drive along the North Coast 500. Then, fly from Edinburgh to Iceland to take on Route One. Finally, fly from Reykjavik, Iceland to Dublin and take a 3-hour drive over to the Ring of Kerry.
Loch Ness Lake. Image credit: @gabrieleb77
You'll also be passing by the infamous Loch Ness Lake, possibly home to Scotland's very own Loch Ness Monster.
Since the route runs in a circular fashion along the northern coast of Scotland, a good place to start and end your journey would be the capital of the highlands – Inverness. You can find cheap flights from Singapore to Inverness and rent a four-seater mini from Inverness airport for a week from just $200* on Skyscanner, and that's just the right amount of time for this road trip.
7. The Great St. Bernard Pass, Switzerland – visit the European Alps
Image credit: @vanessayule
If you've somehow run out of things to do in Switzerland, hop in a car and take the E27 south towards Italy. That'll score you the best views along the Great St. Bernard Pass, which will bring you through the stunning European Alps.
The Great St. Bernard Hospice is also located here. This 900-year old monastery was actually where the iconic St. Bernard rescue dogs were first bred. You can choose to spend a night here if you want, and make friends with the adorable dogs too.
Get close to this cutie – a St. Bernard dog. Image credit: @sofia.sirbu
Fly to Europe for cheap with Skyscanner
Image credit: @hopeallisonphoto
These gorgeous road trips might tempt you to hop on the next plane to Europe. But before you impulsively snap up the tickets, book the smart way by using Skyscanner. It's a search tool which helps you to quickly scan multiple airlines and online travel agents so that you are pointed towards the cheapest flights possible.
There's even a 'cheapest month' function for those who don't have a concrete date set and want to find the cheapest price possible for their dream destination.
Time to score the cheapest flight tickets to Iceland.
Else, If you've got a date fixed down with your buddies but don't have a destination in mind, Skyscanner even has an 'Everywhere' feature that lets you suss out the most affordable locations from around the world. Spontaneous trips anywhere? Now, that's true #wanderlust.
Plus, Skyscanner has you sorted for your car rental and accommodation needs for your next road trip too. So you can book everything – hotels, flights and car rentals – all in a single shot for cheap!
Bonus: Here are even more secret hacks to help you get the most out of Skyscanner.
*Please note that all prices are accurate at publishing time and is subject to availability and change.
---
This post was brought to you by Skyscanner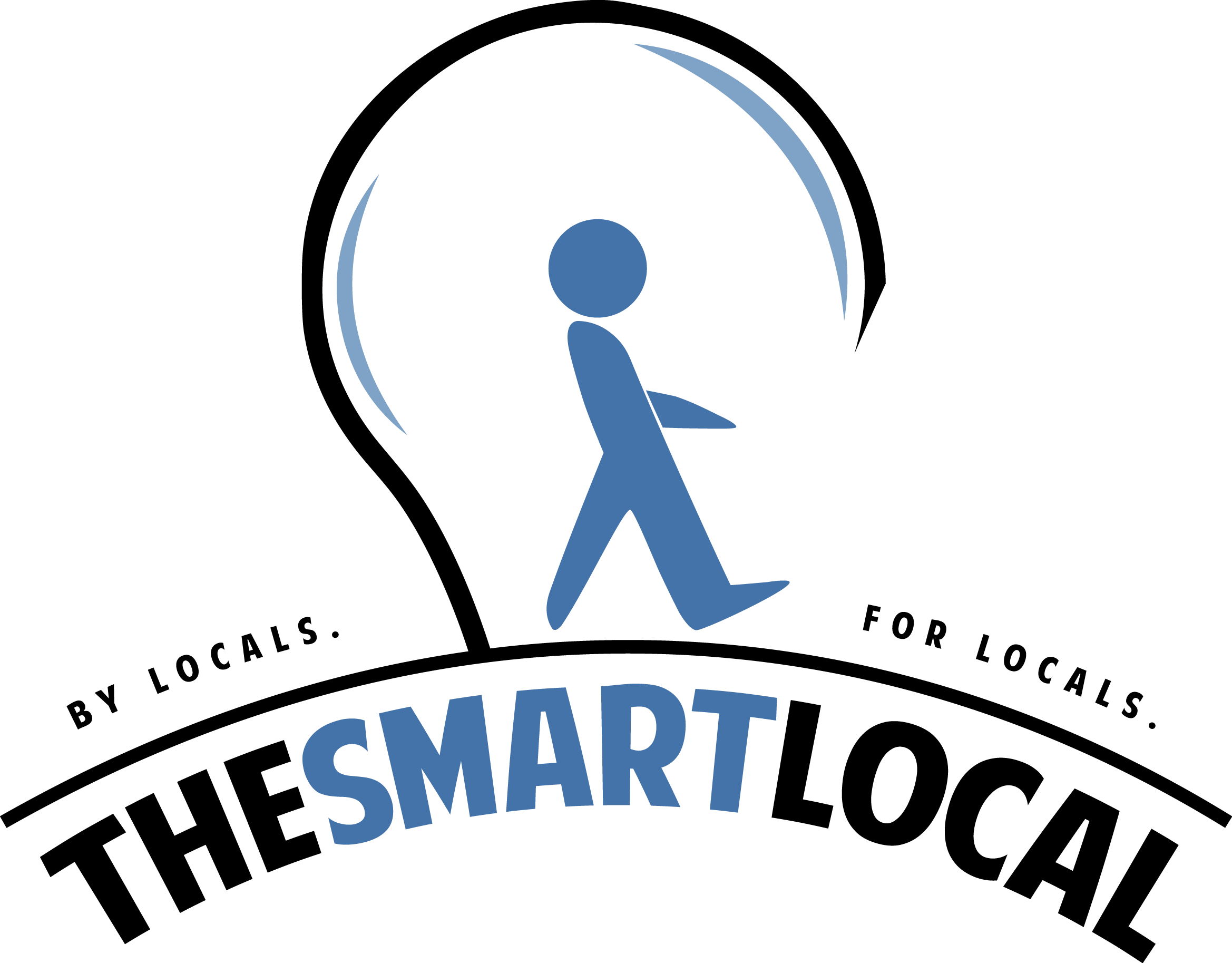 Drop us your email so you won't miss the latest news.