Common resume & cover letter mistakes
---
You've probably heard horror stories of candidates who bombed their job applications by showing up to the interview late or unprepared. Or those who got axed because they rambled on and on during the meeting.
Turns out, some of the biggest mistakes are made before you even show up to your job interview. They take place during the resume submission stage. To help you avoid committing the same folly that can cost you your dream job, we spoke to several seasoned recruiters to find out some common mistakes in resumes and cover letters.
---
1. Missing out on spelling & grammar mistakes
---
"You'd be surprised at how many resumes we receive a week that contain typos, grammar mistakes, and even spacing errors", said Chia, a tech recruiter. "It's a big no-no. Having basic misspellings signals sloppiness. It also shows that you might not be giving as much attention to details as you claim to be."
Tip: Proofread the heck out of your documents before sending them across. Install spell-check programmes like Grammarly to spot all sorts of spelling, grammar, and sentence structure issues. If you can, ask for a once-over from your friends, family, besties, and neighbours to ensure it's crisp and free from errors.
---
2. Writing a 3-page long resume & cover letter
---
Nadia, a seasoned recruiter in the banking and finance field, put a strong emphasis on keeping the resume and cover letter succinct. "No one's going to word count, but if it's a 3-page resume, then it might be too long. Same goes for the cover letter. The last thing you want is to lose the hiring manager's attention halfway through your CV", said Nadia.
Tip: Keep it short and sweet. Remind yourself that this is a summary of your achievements, and not a novel – a 1-page resume should be enough. Anything longer can mean that you've included unnecessary information.
You'll also want to tailor your resume and cover letter according to the company you're applying for. If you're competing for a creative role or a position at a startup, the wealth of flashy resume templates out there can demonstrate your creativity. However, those sending their applications to bigger corporations should play it safe and stick to a clean format.
---
3. Not backing up your achievements with data
---
Image credit: Pexels
Natalie, an HR manager at a media company, turns down hundreds of job applications due to the lack of quantifiable data and metrics in their resumes. "Experience matters, but we want to see results. If you dedicate an entire page to listing out responsibilities without solid numbers to back up your achievements, your application is likely to be sent to the "no" pile", said Natalie.
Tip: Highlight your achievements using data to prove your value to the company. Generally speaking, companies want to know what you can bring to the table. They might not be too interested in reading a laundry list of tasks you've done since uni.
You can also follow the X-Y-Z format when formulating your sentences. Make sure every sentence consists of your achievement (X), the result (Y), and the skills you possess (Z) in order to achieve that.
---
4. Including irrelevant skills & experience
---
"Candidates think bragging about every single skill, experience, and award in their resumes will help their applications stand out. But that's not the case", Thomas – Chief of Staff at a media company – shared. 
"If you're fresh out of uni, then by all means, include things like your GPA and your 2-year stint in the high school swim team. But if you've been in the workforce for a while, it'd be best to leave the irrelevant skills and experience out. Instead, tell us whether you have what it takes to succeed in the role you're applying for."
Tip: Sift through your skills and only include those that are relevant to the position you're going for. Those who are blessed with the ability to fluently speak multiple languages, make sure you add it in. If you've volunteered for good causes, don't leave that out. It's a positive and concrete experience and will give you a competitive edge.
---
5. Cramming too many buzzwords
---
According to Christina who works in a recruitment firm, cramming too many buzzwords into your resume can backfire. "Optimise, spearhead, lead – these terms are no doubt encouraged to be used in CVs. They help paint a picture of a hirable corporate leader who'll show up and perform. However, overusing them makes your CV difficult to digest," Christina told us.
Image credit: Pexels
Tip: Turn down the cliche and hype for a second and give your resume and cover letter a balanced blend of buzzy and normal words. It'll help make your job application an easier read.
Additionally, you should include keywords from the job description in your resume. Major companies like Google use an application tracking system to weed out the weaker applications. By peppering the keywords they're looking for within your resume and cover letter, you might have a shot at being picked by the system from a pool of applicants.
---
6. Not knowing how to frame career gaps
---
"A candidate who was applying for an Account Manager position had a 6-month gap in her career. When asked about it, she gave us a full rundown of her previous company and how it was a toxic environment.".
"While we sympathised with her story, we sensed a lot of negativity and ended up offering the role to someone else," said John, Head of Marketing for an advertising agency who's in charge of hiring.
If you spent your time abroad, highlight the skills you learn from your travel break.
Tip: Frame your career gaps wisely. If you took time off to travel, talk about the international exposure you receive that can be applied to the job. If you went back to school to pursue a course, explain how your school projects and classes are relevant to the role. It's possible to even put a positive spin on glum events like termination by explaining how you handled it.
---
7. Not using a professional email address
---
Don't fall into the trap of using the email address that your cheeky teenage self came up with.
"Believe it or not, companies do look at the email address you use to send your documents through. Granted, your account since secondary school doesn't represent the competent employee that you are."
"But if it reads along the line of pink_lover42@hotmail.com, you might risk the hiring managers skipping your email altogether," Ra, a Lead Content Strategist who has gone through a multitude of resumes in her years of working shared.
Tip: Use a professional email address, preferably one that contains your name or parts of it. It'll help set the right tone for your job application and prevent the risk of being redirected to the spam folder.
Don't forget to attach your resume as a PDF file. That way, you can make sure the fonts and formatting won't be messed up on the receiving end.
---
Resume & cover letter mistakes to avoid for smoother job searches
---
We're all allowed to make mistakes and learn from them. However, the resumes and cover letters that you're sending out to your dream gig shouldn't be the place where you make mistakes and "test waters". It's a tough job market out there and you don't want to be overlooked just because of your misspellings.
But we get it. Sometimes, mistakes do happen to the best of us because you might have been tired and your brain was foggy from multitasking. Truth is, between holding down your current job, paying your bills, and writing flawless resumes to hopefully land a better job, being an adult can be exhausting. 
Even if you pour copious amounts of coffee into your mouth, burnouts are unavoidable. But that's where TCM steps in to give you a natural jolt of energy that's also good for your health. Enter Eu Yan Sang's Essence of Chicken nourishing tonics.
If you want to feel like you could run a mile at any point during the day, take a shot of Black Boned Chicken Tonic with American Ginseng, Cordyceps, Goji Berries, and Huai Shan. It's filled with natural ingredients like ginseng roots, cordyceps, and goji berries, and will fuel you up right away.
Another gem from Eu Yan Sang to keep you energised from dusk till dawn is the Essence of Chicken with Ginkgo Biloba Leaf. Made with 100% ginkgo biloba and chicken goodness, a bottle a day will keep the fatigue and headaches away. 
There's also the Organic High Protein Drip Chicken Essence to help you beat the energy drain after staring at spreadsheets at work for hours. Made with organic chicken, the essence is packed with protein and nutrients so you can get through stressful and busy periods without having to squeeze in a nap.
For an even better taste, it is recommended to heat up the essence and drink it like a soup.
With the range of chicken essence at Eu Yan Sang, you'll be able to replenish the energy you've lost from drafting your resume and cover letter, and applying for jobs all day and night. 
And in case you are not one for reading product labels and packaging, just know that all Eu Yan Sang's Essence of Chicken are made with real chickens, are Halal-certified, and do not contain added flavouring, preservatives or colouring. In fact, down a shot before an interview for that extra boost of energy.
---
This post was brought to you by Eu Yan Sang.
Photography by Liu Xing Ying.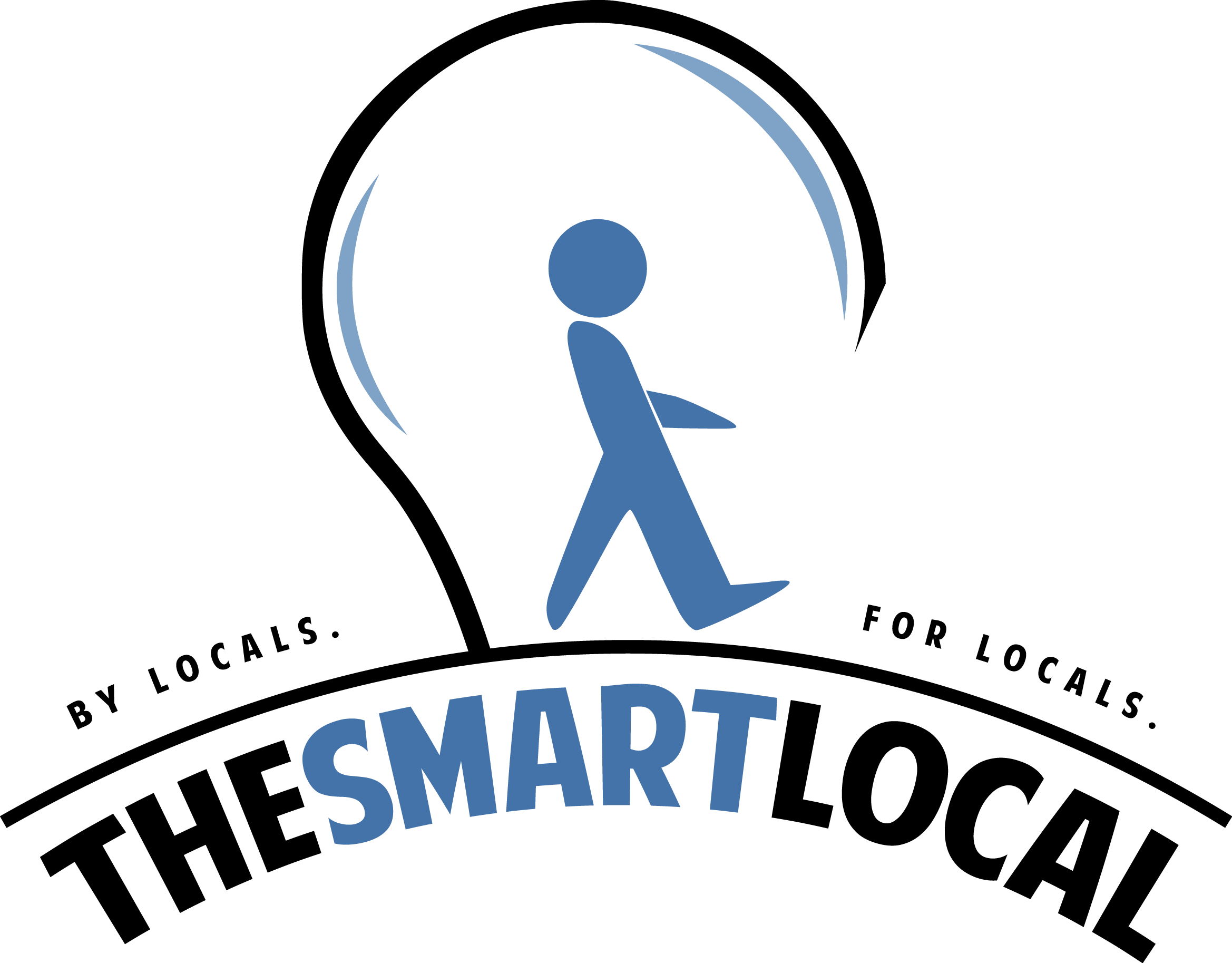 Drop us your email so you won't miss the latest news.