Stuff you never knew you could rent in SG
Adapted from source
There are just some things we use once and never again. These are usually impractical, pricey items that have little use aside from taking up space. Having a whole stash of fancy dresses for different occasions may be great, but let's be real: how many of those do you really wear out?
While days of renting DVDs might be behind us, there are still tons of things we can borrow in SG to stop a major white elephant epidemic – from profesh camera accessories to last minute umbrella runs. No more guilty purchases on useless barang you'll never use again!
1. GoPros, DSLRs and drones
There are the profesh photographers who are willing to spend a ton of moolah on their gear, and then there are us commoners who just want to feel like one. If you'd like some HD pics on your vacay or birthday party without incurring a huge hole in your pocket, there are plenty of companies offering GoPros, DSLRs, drones and various other cam equipment for rent.
Rentagopro.sg rents out GoPro Hero 4 and 5 packages from $12-$16 a day, along with mounts that you can add on from just $1/day. Another place you can get that cam stash from is Rent Something Leh, which leases out Go Pros, DSLRs and accessories like tripods at pretty affordable prices. Drones and DJI OSMO camera mounts are also up for rent at $68 and $27 a day!
Fun fact: Hotel Jen loans out Go Pros and bikes for free!
Damage: $8-$100 a day
2. Study spaces without distractions of home
A student's life is hard. Home is full of distractions, but with the study crowd congregating on places like 'Bux in hoardes, finding a place to study sometimes gives me even more of a headache than studying itself.
The next time the exam season comes around, try pay-per-use study spaces instead. Folks at Ang Mo Kio have Desk Next Door, while Easties can turn to The Study Area in Tai Seng. The hot desking prices here come out to only $1/hour if you stay long enough!
If you're more of a towner, head for Woolf Works, a women-only hideout that promises a conducive environment and a kitchen on hand so you can whip up some study fuel.
Damage: $1/hour for a desk, $25-$80/hour for a room
3. A kitchen for a one-day Masterchef stint
I'm always faced with the same problem of lacking the right equipment when I decide to whip out those cooking chops. Here's an easy fix: instead of stocking up on fancy baking supplies you'll only use once a year, just rent a kitchen.
Source: @tigeruu86
Shared kitchen spaces are all the rage these days: just ask Baker's Brew Studio or Cravings. Kitchen rentals go at around $30-$50 an hour on an adhoc basis, but you'll need to clock in a minimum number of 2-3 hours. If you're really serious about becoming the next Gordon Ramsay, rental packages with cheaper hourly rates are also available.
Damage: $90-$100 for a 2-3 hour session
4. Giant floats for a pool party
Source: @beachyfloat
You've gotten that new bikini and matching shades for your beach vacay. But to really complete that beach babe look, you'll need a cute float to perch yourself on. Who really swims in their Triangl anyway, right?
From flamingoes to unicorns and donuts, you'll have your fix of eye-popping floats that scream fun with Beachyfloat. Rental prices start from $5 for a 1-day rental of a set of 3 cupholders, to $30 for a mermaid-esque seashell float. 5- and 7-day rental packages are also available, where you can rent the float for a whole week at a discount!
Damage: $3-$30/day, $6-$32/5 days, $7-$34/7 days
5. Bouncy castles and other toys for kids
Kids, they grow up so fast. One moment they're babies and next, restless tweens who've decided they're way too old for their expensive Transformers toys.
From walker wagons to full-blown bouncy castles, toys can now be rented. A play kitchen will set you back at $45 for a month's worth of play, and a ball pit at $100 at Toy-Shelf. For an upgrade on the usual birthday party, Kiddom rents out bouncy castles that start from $158 for 4 hours.
Damage: $30-$600
6. An umbrella to survive rainy days
We've all been there: cowering at the entrance of a shopping mall and staring helplessly at the gloomy onslaught of heavy raindrops. You'd buy an umbrella, but the thought of adding yet another one to the mountain at home to the sound of mum's "See lah!" fills you with dread.
Here's your lifesaver the next time you're caught in a shower: Denizen offers umbrella rentals for free! All it takes is a $10 refundable deposit and voila, raindrops can't hurt you no more. Just remember to keep the original receipt and return the umbrella within 3 months.
The umbrellas come in 2 sizes: 24 inches and 21 inches (foldable).
Damage: Free!
7. A fake boyfriend to repel kaypoh relatives
Every CNY sees dozens of new ads popping up all over Carousell – and no, they're not for CNY outfits. They're for boyfriends.
Most of these ads may surface during the festive period, but if you're rushing out a last minute cover date to a relative's wedding, you've got websites like Pally to turn to. You could also "rent" someone to fill in the roles of anything from a shopping companion to a hotpot buddy!
Damage: $15-$400 (varies based on duration)
8. Groomsmen or bridesmaids for your wedding crew
So you've already found your lifelong partner, but you're still on your search for that best man to stand alongside you as you get hitched. Good news for those lacking in possible candidates: you can hire one just for that special night.
Renting a groomsman or bridesmaid for 4 hours will cost you $400, or $600 with speech. Both include a 2-hour prep time to ensure max believability.
Damage: $400-$600, prices can go up to $1000 for a 12-hour hire
9. Old books and comics you can't find in libraries
We may be used to borrowing books from libraries, but there's something about the collection of an old bookstore that brings out the book geek in us. From books that are no longer in publication to indie graphic novels, these rental bookstores – like Evernew Book Store in Bras Basah Complex – hold a special place in our hearts.
With outlets in Plaza Singapura, VivoCity, Tampines and Hougang, San Bookshop is the most convenient hideout for book rentals. Return the book within a month and you get around half your money back – that means cashbacks of around $6-$8!
Bookstores like Silver Kris Bookshop and EMF Bookstore are also known for their old school feel, though they do stock up on newer titles as well. Still, the rental prices here will never go past what you can count on one hand.
Damage: Rentals start from $1 for a week
10. Supercars for a joyride
You may not have enough moolah to pop one out from a vending machine, but hey, money shouldn't stop you from living out your Fast & Furious dreams. For an hour at least.
If you're lacking the rich friend contacts that'll get you behind the driver's seat of a supercar, Ultimate Drive can fill that space in for you. Prices for a Lamborghini Gallardo start at $298 for a 15-minute hurtle around the F1 street circuit, and can go up to $798 for a 60-minute customizable cruise around Singapore.
Damage: $298-$968 for a 15-60min duration
11. Party buses for a wild night out
Ditch the usual crowded bars and take things up a notch for your next birthday bash – by booking an entire party bus, just for you and your mates. Talk about a wild ride.
There are a bunch of bus companies that offer these party bus rentals, like Bus Charter, Party Van Singapore and Party Bus Singapore. Point to point rides are usually cheaper, ranging around $100, though hourly rentals are also available from $170.
You can also find a fleet of them conveniently parked near Clarke Quay or Raffles Place in the wee hours of the morning – a great option if you and your squad aren't done with partying just yet.
Damage: $100-$180/hour
12. Dresses and bags for a one-off glam event
Source: @style_lease
For your next glam event like prom, you can borrow a whole new look by renting a dress and bag for the complete makeover.
Dresses can be rented from Style Lease, which offers showroom fittings, and Rent A Dress. The latter also offers Muslimah friendly dresses – perfect for the upcoming Hari Raya Puasa. Dresses range from $30-$180, while those at Style Lease range from $50-$480, with designer dresses on the pricier end of the spectrum.
Pair your princess dress with branded bags from Bag, Borrow or Steal to really up the glam factor. Products here are leased out for 1 month periods, so you've got a month to strut it out to the fullest.
Damage: $30-$480 (dresses), $45-$600 (bags)
No more white elephants – just rent it
We're all guilty of the white elephant curse – buying things we don't need and in the end, wasting money and space. From old school hangs to up-and-coming entrants, there are tons of rental services to try out. So do yourself and your wallet a favour, and just rent it!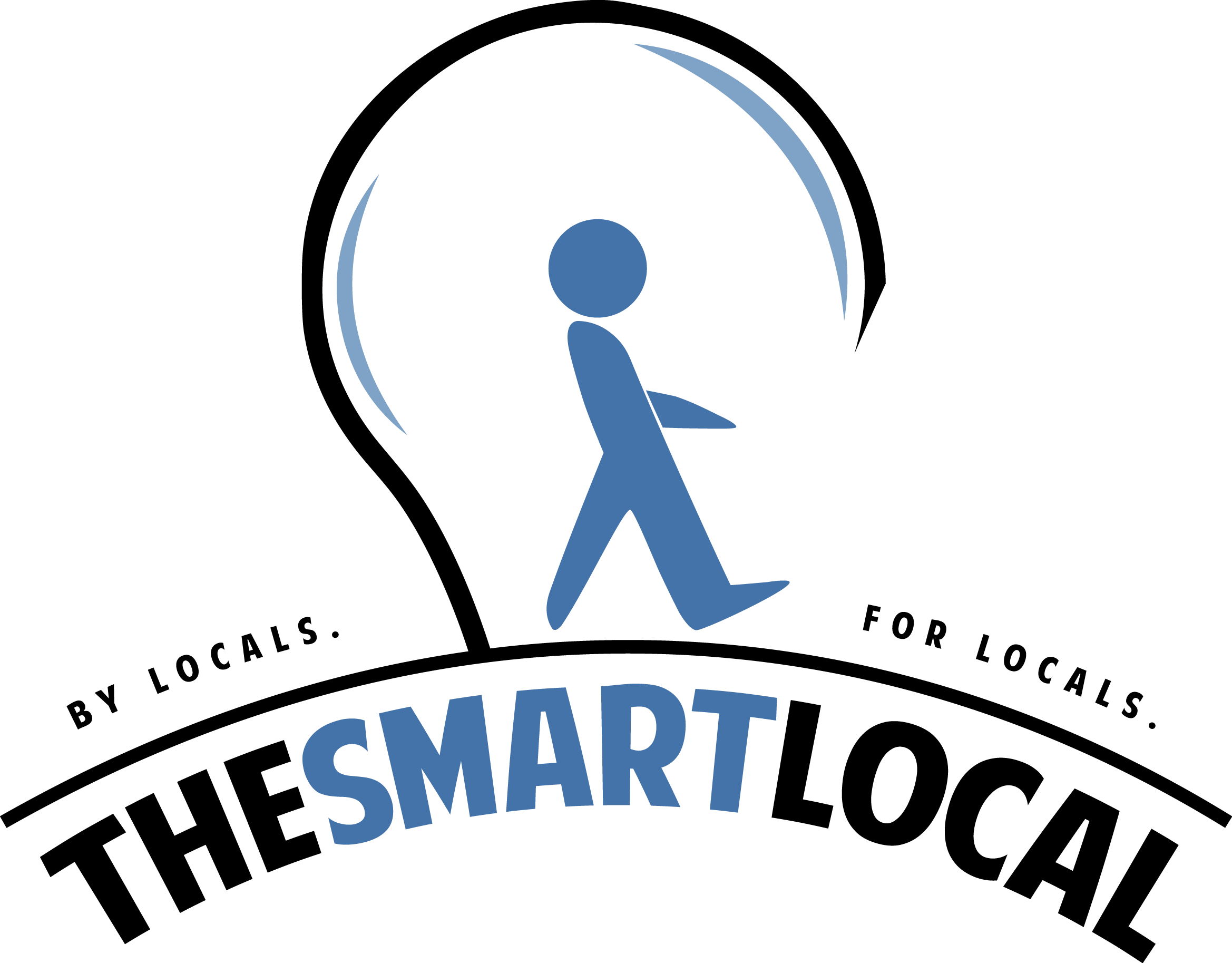 Drop us your email so you won't miss the latest news.