The game plan to your well-deserved pay raise
Chances are, you're a 20-something-year-old who's just managed to get your career on track – not as green as a fresh grad, but not in the industry long enough to be completely jaded. You've been in the position for a substantial amount of time and executed the job description with gusto, but the anticipated pay raise or bonus isn't in sight.
It's essential to manage your expectations and perhaps realise it takes more than just excelling in the given deliverables to enhance the prospects of a raise. Rather than playing office adlibs, trying to figure out what makes your boss happy, it's easier to straight up ask .
Not sure how to go about the topic? We've got you covered from start to finish, and have even prepared a contingency plan if things don't go as expected. Here's the complete guide to getting a larger amount on your next paycheck.
-Before The Pay Raise Talk-
1. Don't keep your career goals to yourself

Source
Your current position might not be your dream job, but don't let the bleakness of the future deter you from discussing your career goals and progression with your managers. We're not asking for a detailed blueprint here, all it takes is a general sharing on the general direction you're looking to go.
Consider reviewing skills you'd like to pick up rather than blatantly announce the job title you're after. At the least, you'll get some crucial guidance from seasoned pros on how to maneuver the career ladder. Hang in there a little longer and you might get projects more attuned to your goals or even get to sit in during cross-department meetings to get a better understanding of things.
2. Identify your boss' pattern

yeah, probably a bad day to request a pay raise Source
As much as it is based on merit, the road to getting a pay raise is a social science too. Knowing the right time to approach your boss is half the battle won. For the super busy bosses with 101 things on their plate, let them know earlier in the day you'd like to schedule a meeting. And for those who prefer a more subtle proposition, an email a few days in advance with a general outline of the meeting works best.
It also pays to look for little signs that show you what they value in an employee. If their face lights up when they see a strong cohesive team, you'll know to step up your leadership game.
3. Check yourself before you wreck yourself
But before jumping the gun and asking for a raise, you've got to do a fair bit of soul searching to see if it's warranted. A raise is given when an employee goes above and beyond expectations, taking on responsibilities outside the given role. So, if you've been haven't been meeting deadlines, don't expect to be first in line to get that promotion.
Be honest with yourself. Carry out a performance review on yourself ahead of time to see if you're really deserving of the raise. If you've never gotten a raise before, and your responsibilities have seen a steady rise, then it's time to make that call.
4. Be realistic

If it were up to me, the limit would not exist. Source
Before you float off to cloud nine adding the last 10 things you lusted over to your shopping list, sorry to break it to ya, but a standard raise typically yields an increase of 3%-6%. Let's say your monthly income is $3,000 – that equates to a raise of $90-180.
Don't be disheartened. This is just a rough estimate. Your actual raise will rely heavily on how much more your boss values your contribution and the increased scope of responsibility you're going to take on. Online resources like Payscale are great for getting a rough gauge, but if you do have friends in the industry, you can always consult them for an up-to-date reference.
-Right Before The Pay Raise Talk-
5. Justify your pay raise
You might've earned yourself enough trust to be left to get the job done, but don't assume that your boss knows what you're up to.
Start by putting together an accomplishment worksheet to document your personal contributions before moving on to cover macro aspects like market rates.
6. Choose your words carefully
There's no use in a brilliant idea if you can't convey it effectively. When you're planning that big speech, words like 'feel', 'think', 'believe' should be left at the door. Your boss wants to hear facts, not some sob story about how you feel you're being undervalued.
So instead of exclaiming "I just feel like I'm underpaid for all the work I do," say "Over the past year, I've taken on more senior level work while excelling in my primary roles. I've exceeded KPI by 20% and came up with solutions proven to improve client relations. I would like my salary to reflect that."
7. Rehearse it once, twice… 10 times
The last thing you want the talk is for bossman to tune you out due to an information overload. It is as crucial to plan and rehearse the outline of the discussion as it is getting all that data on hand.
There's no point in a solid presentation if you're going to be stuttering and swallowing your words along the way. Think of possible questions you might be asked, and come up with some positive responses. A little confidence shows conviction and goes a long way.
8. Don't Ambush
Money can always be a difficult topic to bring up, but mentioning it in passing during lunch or in the corridor is the worst form of execution. Not only do you run the risk of not be taken seriously, it just looks plain unprofessional.
-During The Actual Pay Raise Talk-
9. Show your boss a glimpse of the future

Source
Your past contributions act to convince your boss to give you that raise, but laying out how the future will look like in your potential position can help your boss make an easier call. Pan out your possible contributions, and any improvements you can see being put in place to bring the company more revenue.
Of course, you have to be confident in your ability to deliver. There's nothing worse than a talker.
10. Exploit the power of silence
You don't have to be a mind reader to know that a long pause might show its ugly face, and you'll be left to wonder if this move will cost you your job. But before you start nervously filling those gaps with justifications and excuses, know that staying quiet and confident is way more powerful.
As ironic as it is, but the opposite party often only start to listen when you stop talking. In this scenario, your boss gets to internalise what you've said and feel the need to respond. This tactic is a great power leveller too, in that both parties require answers from each other.
11. Don't ever threaten – "Give Me a Raise or I Quit"
Unless you have other opportunities in the wings and actual plans to jump ship, under no circumstance should you ever threaten to quit if you don't get what you want. That's one sure way to turn up the hostility. In the words of Queen Bey said, you may be great, but you're not irreplaceable.
At its worst, you get a "ok lah, then you quit" response and have to follow through by leaving the company; or marinate in shame by staying. Instead, always seek to empathise and move forward by listening and offering to be a solutions provider.
12. Always have a Plan B

Ok, not this kind of Plan B Source
In the unfortunate event that your boss completely agrees with your stand, but just can't afford the raise with the budget in place – here's an alternative: instead of walking away empty-handed, and embarrassed, suggest other forms of compensation.
One example would be, having the company 'invest' in you – nominate yourself for courses or further studies to upgrade your skills and competency. Even if you don't get that raise, at least you'll be an indomitable force in the industry.
-If Things Don't Go As Planned-
13. It's not the end of the world if things don't go your way
Rejection stings, but that doesn't mean your efforts end there. Before you lay down your armour and retreat with a heavy head on your shoulders, clarify why the raise wasn't granted. Always approach rejection with a positive attitude and a willingness to improve.
If you find your performance hasn't up to par, suggesting a monthly performance can easily change your boss' perception of you. And if it's simply a resource issue, ask if how things will look for the company in the next few quarters. If the future isn't bright, it may be time to set your sights on another job.
Stay Sharp and Relevant
Though psychology suggests that there are optimal conditions to up your chances, the best way to guarantee a deeper pocket next month is proving that you've got all the necessary skills and experience to execute your role well. Thankfully, there are a couple of new initiatives that are aimed at helping you make sure you have opportunities to upskill and stay ahead.
A firm believer in the mantra that learning never stops, National Trades Union Congress (NTUC) has introduced Future Jobs, Skills and Training (FJST) – a new unit to study sectors with high growth potential and identify job opportunities of the future, developing courses to train workers to be ready for tomorrow's jobs.
The Innovation Exchange Programme (IEX), which is set to roll out in the first quarter of 2017 aims to help PMEs gain insights through field trips to innovation labs that MNCs such as MasterCard, Unilever and DHL are opening to the public for the first time. Roundtable sessions with the MNCs' key innovators are also in the works so that PMEs can be inspired to be disruptors in their own fields.
The Young NTUC Career Discovery & Mentorship Programme is a two-part programme that will help first time job seekers identify potential careers that match their personalities and allow interaction between participants and career mentions from a myriad of industry backgrounds. So now you know what to do the next time your boss doesn't give you a raise 😉
Want to use your SkillsFuture Credit, but don't know how to get started? This infographic has got you covered!
---
This post was brought to you by NTUC.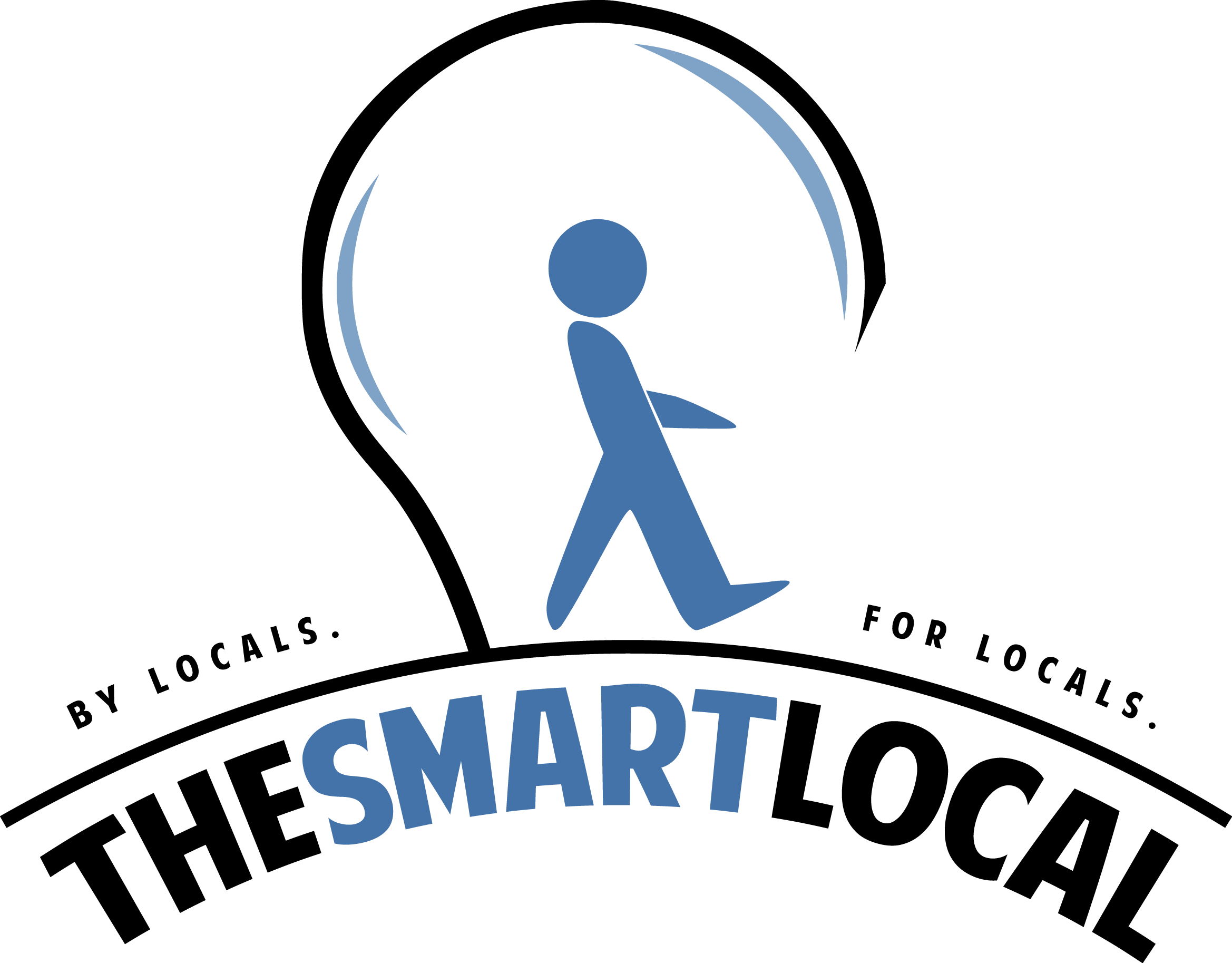 Drop us your email so you won't miss the latest news.