Unique Chinese New Year snacks in Singapore for 2020
---

Image adapted from (clockwise from top-left): @hatterstreet, Goodwood Park Hotel, @25gramsbakery, Janice Wong
As much as Chinese New Year is a time for feasting, mahjong, and counting red packets, it's also an occasion to pay respect to your elders. One way to do this – and become the favourite grandchild in the process – is to give them a little gift, in addition to the mandatory mandarin oranges.
You can't go wrong with edibles, but instead of the standard pineapple tarts, surprise your loved ones with something more unique – such as zodiac animal macarons, or nian gao made to look like koi fish. They're sure to be a hit with everyone and score you extra points with your potential in-laws. Especially crucial if it's your first CNY with them!
---
1. Zodiac animal macarons
---

Image adapted from: Annabella Patisserie
Anabella Patisserie is best known for their macarons with animal designs, swirly pastel colour combinations, and a myriad of over 35 creative flavours including Framboise Litchi, Pistachio, and Butterbeer.
This CNY, they've released a set of super adorable zodiac animal macarons that come in sets of varying quantities. Get a 12-piece box ($68) with every animal of the zodiac, or up the game with a 20-piece box ($88.80) – which includes a pair of smiling mandarin oranges, a boy and girl in traditional Chinese garb, and 4 regular macarons on top of all the animals. Perfect for sharing with a large extended family!

4-piece set for $15.80
Image credit: Annabella Patisserie
But if you just want a few pieces for your boo – or yourself – you can always get a 2-piece set ($8.80) and select the characters you want.
Price: From $3.60 per piece (price varies depending on set purchased)
Delivery: $18 for orders below $25 (free self-collection)
Order here.
Address: 20 Bukit Batok Crescent, #11-02 Enterprise Centre, Singapore 658080
Opening hours: 8AM-8PM, Daily
Telephone: 6591 8808 / 8823 8808 (WhatsApp)
Website
---
2. 
Colourful 
fortune cookies in dim sum basket
---

Image credit: 25 Grams Bakery
Reading your fortune will be all the more sweeter with the Dim Sum Basket Fortune Cookies ($29.95) from 25 Grams Bakery. Instead of the usual plain variety, these are coated in baby pink and blue icing – giving them a fresh whimsical look and candied taste. Some are even topped with sprinkles or flower petals.

Image credit: @25gramsbakery
Everything is beautifully arranged in a dim sum basket, which makes gifting easy peasy.
Price: $29.95 for box of 6
Delivery: Free (self-collection also available)
Order here.
Address: 12 Kallang Avenue, #01-14, Singapore 339511
Opening hours: Mon – Fri 12PM-7PM | Sat 12PM-4PM (Closed on Sundays)
Telephone: 9236 0448
Website
---
3. Rat-shaped pineapple tarts
---

Image credit: @hatterstreet
These rat-shaped pineapple tarts from Hatter Street are almost too cute to eat. Look at those little pink noses and meticulously piped whiskers! The devil is in the details, and they've certainly made sure to decorate each piece with the utmost care.
They're described by the cafe as having a "crumbly, melt-in-the-mouth" texture. Don't be surprised if the whole box of 15 ($22) disappears within minutes.
Price: $22 for box of 15 pieces
Delivery: Free with minimum purchase of 5 boxes purchased | $15 for less than 5 boxes
Order by giving them a call or emailing hello@hatterstreet.com.
Address: 212 Hougang Street 21, #01-333, Singapore 530212
Opening hours: 1PM-10.30PM, Daily
Telephone: 6988 4591
Website
---
4. Pineapple, orange, and koi-themed bon bons
---

Image credit: @lemuelchocolate
Lemuel Chocolate is Singapore's first bean-to-bar chocolate store, meaning that they're 100% involved in the manufacturing process – from the selection and roasting of cocoa beans, to handcrafting every individual morsel of chocolate. Their luxury sweets are only made with 2 ingredients: cocoa beans and organic cane sugar. It's all au naturel with no nasty preservatives.
Indulge in their CNY Bonbon Box ($48), which includes 10 exquisite chocolate pieces shaped into common CNY motifs of:
Koi fish (x2) – Almond Coconut Praline with Feuilletine Crunch

Mandarin oranges (x4) – Orange Gel & Orange Ganache

Pineapples (x4) – Pineapple Ganache
Price: $48 for box of 10 pieces
Delivery: Self-collection only
Order here.
Address: 1 Vista Exchange Green, #B1-31 The Star Vista, Singapore 138617
Opening hours: Mon – Fri, Sun 10AM-10PM | Sat 11AM-10PM
Telephone: 9856 2163
Website
---
5. Bite-sized strawberry chocolate love letters
---

Image credit: Janice Wong
Trust dessert maestro Janice Wong to come up with her own quirky renditions of classic Chinese New Year goodies. Her Strawberry Chocolate Love Letters ($18) come in convenient bite-sized pieces, so you can nibble daintily without scattering crumbs all over your qi pao.
Each crispy, eggy wafer piece is dipped in strawberry chocolate for a sweet kick.

Image credit: Janice Wong
Price: $18
Delivery: Free for orders over $300 | $10.70 for orders below $300 (free self-collection)
Order here.
Orchard outlet
Address: 290 Orchard Road, B1-K28 Paragon Shopping Centre, Singapore 238859
Opening hours: 10AM-9.30PM, Daily
Telephone: 9233 7547
City Hall outlet
Address: 252 North Bridge Road, #B1-48 Raffles City Shopping Centre, Singapore 179103
Opening hours: 10AM-9.15PM, Daily
Website
---
6. Firecracker, koi fish, and mandarin orange cupcakes
---

Image credit: Butter Studio
Those with a sweet tooth are going to love sinking their teeth into the treats of Butter Studio's Luxe Oriental Cupcake Box ($45 for 12). Each one is generously decorated with buttercream frosting, following an assortment of 3 CNY-appropriate designs and flavours:
Prosperity Pineapple (firecracker design) – chocolate cupcake with pineapple frosting

Koi Mermaid – strawberry white chocolate cupcake with chocolate koi tail

Orange Vanilla – vanilla cupcake with orange infused frosting

Image credit: @butterstudio
Alternatively, go for the Luxe Prosperity Set ($46.80) – it costs around the same price, but instead of a full set of cupcakes, you get 8 of them with a Lychee Sakura Cakelet for some variety.
Luxe Prosperity Set
Image credit: Butter Studio
Price: $45 for box of 12 | $46.80 for 8 cupcakes and 1 cakelet
Delivery: Free (self-collection also available)
Order the Luxe Oriental Cupcake Box here and the Luxe Prosperity Set here.
Bugis outlet
Address: 200 Victoria Street, #01-61 Bugis Junction, Singapore 188021
Opening hours: 11AM-8PM, Daily

Tampines outlet
Address: 4 Tampines Central 5, #B1-K8 Tampines Mall, Singapore 529510
Opening hours: 11AM-8PM, Daily
Telephone: 6538 4881
Website
---
7. Multicoloured chocolate rats
---

Image credit: Janice Wong
Here's another creation by Janice Wong: The Chocolate Surprise Rat, which comes in all hues of the rainbow. Within the colourful shells are chocolate nuts that provide some crunch and balance out all the sweetness.

Image credit: Janice Wong
At $35 for a pair, these really aren't the cheapest, but note that this is artisan chocolate crafted by a multi-award winning chef – arguably Singapore's most high-profile one. Save this for someone you truly need to impress, such as your boss or an esteemed business partner.
Price: $35 for set of 2 pieces
Delivery: Free for orders over $300 | $10.70 for orders below $300 (free self-collection)
Order here.
---
8. Koi-shaped 
nian gao
---

Image credit: Goodwood Park Hotel
We know of nian gao as a nondescript, brown lump that's wrapped in banana leaves – not the prettiest of food items. But Goodwood Park Hotel redefines this traditional glutinous cake with their own Fortune Koi Fish Nian Gao ($39.40 for 8). While most nian gao comes without filling, this version contains sweet red bean paste for an added dimension of flavour.

What nian gao usually looks like
Image credit: @meilientanbudiharto
Price: $39.40 for box of 8 pieces
Delivery: Self-collection only
Address: 22 Scotts Road, The Deli at Goodwood Park Hotel, Singapore 228221
Opening hours: 9AM-9PM, Daily
Telephone: 6730 1786
Website
---
Quirky CNY 2020 goodies in Singapore
---
Although these Chinese New Year goodies are on the pricier side, they're worth the splurge if unorthodox is what you're going for. Present them as gifts to your ah mah and ah gong or in-laws, and you're sure to be met with instant praise and approval.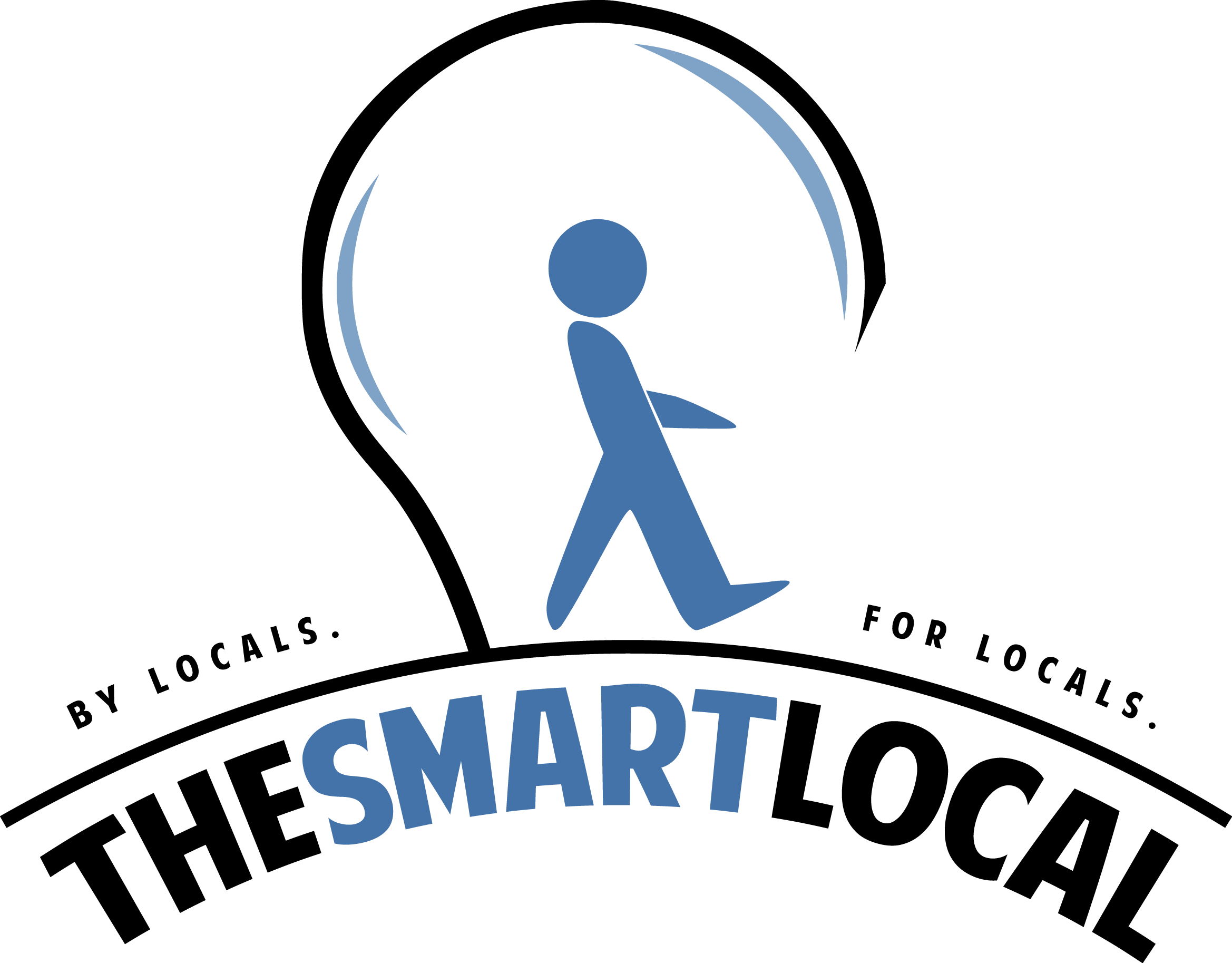 Drop us your email so you won't miss the latest news.