Quality Indian food at Prata Wala
Most of us should be pretty well-acquainted with Prata Wala – well, at least our tummies are. That's how big of a success this home-grown franchise is, with 5 outlets in the North, Central, East and West of Singapore.
But what not many know is that its founder is a Singaporean Chinese, Joseph Lee, whom we learnt is quite the quirky businessman. We had the pleasure of sitting down with him for an interview, and beneath his no-nonsense exterior was a humble and humorous man, who let us uncover the story of how Prata Wala came about:
1. Joseph wanted to introduce authentic Indian food to the masses
When asked why he chose to work with Indian cuisine, Joseph quickly put on his game face and explained that it involved a couple of factors.
Firstly, he loved flavourful food, which was exactly what Indian food had to offer. Joseph recounted his childhood, where he grew up eating classic dishes such as putu mayam – a traditional Southern Indian rice flour dish – with his friends from the neighbourhood.
He also noticed a lack of Indian casual dining eateries around, and realised that most non-Indians were only familiar with more commercialised dishes like prata and biryani. And thus, Prata Wala was born.
2. His office is based in their central kitchen
Besides making it a point to drop by the outlets as often as he can to ensure that the standards are up to par, Joseph's office is located in Prata Wala's central kitchen itself, where he's able to keep an all-seeing eye on the entire cooking process and constantly brainstorm new recipes.
Yet he remains humble about all that he has achieved to make Prata Wala what it is today, crediting his Operations Management Team instead for the recent upturn in feedback about their outlets' services.
"There was a number of people who collaborated with me on this, and it's not what I did, but what the operations management did." he insisted, while shrugging nonchalantly.
3. He was once the Gummy King of Southeast Asia
Fearless and fiercely passionate, Joseph is a man of many talents, and of many business startups too – 9, to be exact. When asked if he wasn't afraid of risks involved in starting a business, he shook his head and proclaimed "I like it. It's just exciting."
"Of course it's awful when you fail, but I've failed so many times anyway…" he chuckled, "Fail just do again lor!"
He didn't need much prompting after that to share with us his past adventures. Tuition services, the photography industry, plastic manufacturing…you name it, and he's probably tried it. In fact, he was even the "Gummy King of Southeast Asia" once. Yep, he was the man that used to supply gummies to big shots like 7-11.
With great conviction, he said "I believe that if you want to do something, do it well. So we've done it the best we can."
4. There's more to Indian cuisine that just late-night supper grub
A little nugget of wisdom Joseph had learned during his first year in business school was this: "Differentiate, differentiate, differentiate."
The drive to push boundaries and get innovative constantly inspired him to be on the lookout for new ways to spice up Prata Wala's menu – like stopping the usage of added MSG, and coming up with an all new high-fibre prata recipe and low GI (Glycemic Index) meals that can help reduce the risk of onset diabetes and heart diseases. These dishes are slated to be released in half a year's time.
Plus, there's so much more to Indian food than decadent choco-banana pratas and mamak-stall murtabaks. In fact, you'll find that Indian cuisine is home to some of the healthiest dishes on the planet.
"There are lots of antioxidants found in curries, chutneys, and dhals (lentil soups). Are you sure that they are less healthy than a kaya toast?" he muses.
Must-try best-sellers
1. Tandoori Platter for 2 – $27
With its vibrant colours and gazillion other side dishes, the Tandoori Platter is a feast both for the eyes and the tummy. It includes tandoori chicken marinated in 3 different sauces: yoghurt, mint, and tomato. Along with this, we were treated to butter naan, biryani rice, butter chicken, palak paneer (spinach with cottage cheese), chana masala (chickpeas in sauce), and vegetarian curry. Talk about being spoilt for choice.
Side dishes galore
As the star of the platter, the tandoori chicken pieces were tender, juicy, and flavourful. My favourite flavour had to be the mint-marinated ones. While quite the sight for being just so green, the mint coating was refreshing without being too overwhelming. We say try this dish when with a friend – the portion is just right for 2 people.
2. Curry Chicken Prata – $8.20
The pratas are hand-made in an open kitchen
With a fluffy texture reminiscent of croissants, Prata Wala's signature prata wasn't too doughy or thick, which made it easy for me to tear it apart and douse it in a healthy helping of chicken curry. The curry was thick and not too spicy, making each bite absolutely finger-licking good.
Not to forget the chicken leg, which was huge, well-marinated, and tender enough for the meat to fall off the bones easily. As someone who usually prefers having fish curry with my prata, this dish made me a chicken curry convert.
3. Butter Chicken Naan Set – $12.20
Butter chicken can be a tad too sweet when done wrong, but I was in for a pleasant surprise with their Butter Chicken Naan Set. The creamy sauce was just the right balance of sweet and savoury, and had an almost velvety-smooth texture, going well with both the naan and biryani rice.
Our naan before going into the tandoori oven – a large oven that's heated with charcoal!
Again, the chicken was tender and well-seasoned. The naans were baked to perfection in the tandoori oven, and remained fluffy and moist on the inside.
4. Masala Thosai – $4.90
My personal top favourite had to be the Masala Thosai, which was accompanied by 4 dipping sauces – tomato chutney, mint chutney, coconut chutney, and dhal. While they were all very unique and palatable, special mention goes to the tomato chutney, which surprisingly packed a punch with its spice and tanginess.
It was oddly satisfying to watch our thosai being prepared!
The thosai was stuffed with a generous serving of masala, which consists of potatoes well-seasoned with spices and herbs, like mustard seeds and coriander. This wasn't overly mushy, and the thosai was delightfully chewy. It even went well with the curries that came with our other dishes!
5. Curry Mutton Biryani – $10.80
We've all had our fair share of biryani, and Prata Wala's Curry Mutton Biryani is definitely one of my faves. The light and fluffy basmati rice might appear unassuming, but it was packed with spice and flavours and was fragrant – almost distracting even, when served mid-interview.
The mutton curry didn't disappoint either, with the curry being thick, gravy-like, and spicy enough to give a kick without numbing your tongue. The mutton was served in large tender chunks that were at least 3 fingers thick. And of course, you can't have biryani without some achar and crispy papadum on the side, which added so much texture to each bite.
Get the real deal and more at Prata Wala
Founded in 2013, the restaurant has already established 5 halal-certified casual dining outlets in popular shopping malls all over the country, and was even recently awarded Singapore's Outstanding Brands 2017 under the Indian Restaurants category.
On top of all that, if you're an adventurous soul who's always game for trying out new things, Prata Wala's also constantly coming out with new dishes every month. This December, it's the Tandoori Chicken Biryani ($9.90).
With Prata Wala, we can now enjoy the comforts of a good prata, savour the strong flavours of curry, and sip on a fine cup of teh tarik even when we're in a shopping mall – authenticity and no added MSG as a bonus for foodies and health-conscious peeps.
About Influential Brands
Influential Brands is a consumer insight driven awards programme which provides a platform for brands to celebrate their achievement; for consumers, businesses and stakeholders to recognise the brands' efforts in arriving where they are today. The study conducted by Influential Brands is purely consumer drive and the Top Brands are selected by consumers through their perception and preference, demonstrating the level of impact and influence of the brands in each consumer's life.
Influential Brands seeks to identify consumer preferences, their behaviors, values and to understand how the ever-changing environment affects consumer experience in the purchase journey. The Programme is tailored to enrich the brands' relationship with their consumers through ongoing meaningful conversations and engagement.
For more information, like and follow Influential Brands on Facebook for more updates!
---
This post is part of Influential Brands 2017, where we highlight the most influential brands in Singapore.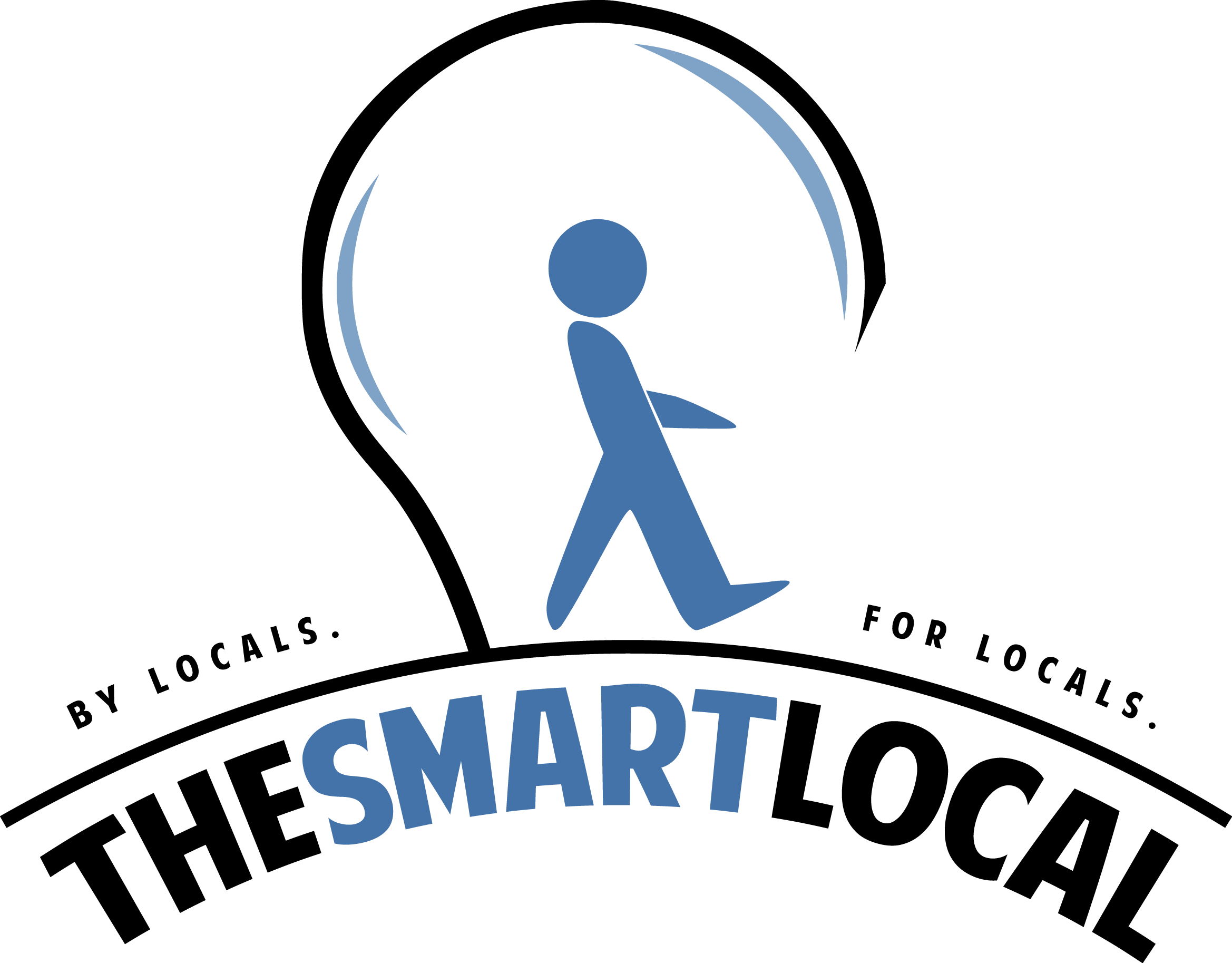 Drop us your email so you won't miss the latest news.