PAssion POSB Debit Card cash rebates
---
The best surprise has to be finding money when you least expect it – think spare change in jean pockets or in between the couch cushions at home. That's exactly how it'll feel to find out that you've been steadily getting cash rebates with yuu from places that you spend money at all the time anyway. 
All you've got to do is link your PAssion POSB Debit Card to the yuu Rewards Club and get up to 8% cash rebates. While there are over a thousand participating merchants to earn points at, here are 8 places to get yuu started.
---
How to get up to 8% cash rebates with your PAssion POSB Debit Card
---
Before you rush down to these places, let's break down the steps to using your PAssion POSB Debit Card to earn rewards from your regular expenditure.
1. Purchase from one of the participating yuu Merchants:
As soon as you make a purchase at any of the yuu participating Merchants, you're already eligible for a 1.5% cash rebate. But hold your horses; check the yuu App for any selected items on offer before heading to the checkout counter. You'll get up to 1% additional cash rebate for spending on these selected items, which also allows you to discover new products.
2. Spend $50 in a single receipt
Before paying, check if you've hit $50 in a single receipt spent at a participating merchant. If you're just a few dollars short, top it up to the full $50 and you'll get an additional 2.5% cash rebate. At this point, you'll be getting a total of 5% cash rebates so far.
3. Hit $300 total expenditure at the end of the month
Here's a great reason to keep track of your monthly expenditure, even if it requires a tad more discipline. If you've racked up a total of $300 per billing month spent at participating merchants, you'll get an additional 3% cash rebate. All this adds up to a total of 8% in savings earned which you can easily accomplish when you pay with your PAssion POSB Debit Card. 
And now, a glimpse at some of the everyday establishments where you can score both yuu Points and cash rebates with your PAssion POSB Debit Card in hand:
---
1. Butter Bean
---
Image adapted from: Eatbook
Drop by a Butter Bean cafe the next time you want to treat yourself to a fancy breakfast. Their thick toasts are a decadent way to start the day, especially the PB&J Toast ($4.10) which uses homemade peanut butter and strawberry jam. Coffee lovers should give their BBrulee Kopi Latte ($4.60) a try too, especially for the crackling layer of burnt sugar on top.
Full list of Butter Bean outlets.
---
2. Thye Moh Chan
---
Image credit: @joy_shared via Instagram
Having been in the biz since 1943, it's safe to say that Thye Moh Chan is the local go-to for traditional Teochew bakes. They've got classics like tau sar piah AKA ground mung bean biscuits, flaky yam biscuits, and crumbly "snow cakes". They make for a great tea time snack, or if you're looking for a delectable gift for your friends from abroad.
Full list of Thye Moh Chan outlets.
---
3. BreadTalk
---
Checking out the shelves of freshly baked loaves, buns, and cakes at BreadTalk has to be a national pastime. Whether you're on the way back from work or school, it's tough to not pop in and get a quick snack like one of their floss buns ($2.30) or sausage buns ($2). They also have cute cakes and pastries on display, perfect for special occasions.
Full list of BreadTalk outlets.
---
4. Giant
---
Walking down the many aisles at massive supermarkets like Giant can be an exciting activity in itself. Apart from stocking all your necessities – be it fresh fruits and veggies or refills for your snack stash – Giant has lower-priced items for up to 6 months at a time.
Just look out for the "Lower Prices That Last" sign above selected products to maximise your savings as you check off your weekly shopping list.
Full list of Giant outlets.
---
5. Cold Storage
---
Cold Storage is another solid option for your grocery needs, especially with their range of Meadows products. Case in point: their $1 potato chips. With flavours like truffle, mala hot pot, and even cheeseburger, you can definitely see why the packets tend to fly off the shelves. To accompany your snack sesh, they also have a competitively-priced Cola ($1.70).
Those with a passion for cooking can hit up CSFresh for some atas ingredients that are hard to come by elsewhere. We're talking premium meats, fresh seafood like lobster and oysters, and even some artisanal bakes from their Australian bakery. A lil homemade avo toast at a fraction of cafe prices, anyone?
Full list of Cold Storage and CSFresh outlets.
---
6. Food Junction
---
If you're running out of inspiration for what to get during your lunch break, Food Junction has something that might just become a new favourite. 
Food Republic @ Wisma Atria's wide range of options include Green Mussels with Spicy Sauce from Yu Zhong Bu Tong and Sarawak Laksa from Ah Yen Traditional Fried Pork.
Image credit: @hellozizilovepanda and @to.live.to.eat via Instagram
You'll be spoiled for choice, whether you're hankering for local delights, Japanese, Korean, Western, fusion … the list goes on. There's bound to be a cuisine that will suit your cravings without breaking the bank. Plus, you'll get your cash rebates whenever you get some grub from selected Food Junction and Food Republic outlets. 
Check out the list of participating Food Junction and Food Republic outlets.
---
7. 7-Eleven
---
It's tough to control your cravings when making late-night 7-Eleven runs, especially with their wide variety of microwaveable meal options like Butter Chicken Briyani ($3.90) and Macaroni & Cheese ($4.20). You could also go for their lighter, ready-to-eat options like their onigiri (from $2.30) just to get rid of the midnight munchies.
Fret not if you don't have a 24-hour supermarket near you, as certain 7-Eleven stores also carry emergency grocery supplies like bread, canned food, fresh fruits, and veggies.
Full list of 7-Eleven outlets.
---
8. Guardian
---
Guardian has always been the one-stop shop for health and beauty products, and toiletries to keep a household running smoothly. Supplements, skincare, first aid essentials – they really have it all.
Not only are you able to get yuu Perks with your PAssion POSB Debit Card here, but you'll also be able to spot frequent promotions on the shelves thanks to their Low Prices Locked initiative. It aims to provide customers with Guardian everyday essentials at lowered prices that stay that way for months on end. 
Full list of Guardian outlets.
---
Earn yuu Points & get cash rebates at these merchants
---
These are just some of the many places you can get rewards from when you link your PAssion POSB Debit Card to yuu Rewards Club.
Linking it is simple – just download the yuu App that is free of charge and follow the in-app instructions to scan your card details in. That's it – it's now registered and ready to be used to earn cash rebates, which are then credited straight into your yuu Account.
Most of these places are where many of us already get our routine shopping and dining done but now that you know, you won't be caught lacking the next time the cashier asks if you're a yuu Member.
---
Cover image adapted from: 7-Eleven, Food Junction via Facebook, @joy_shared via Instagram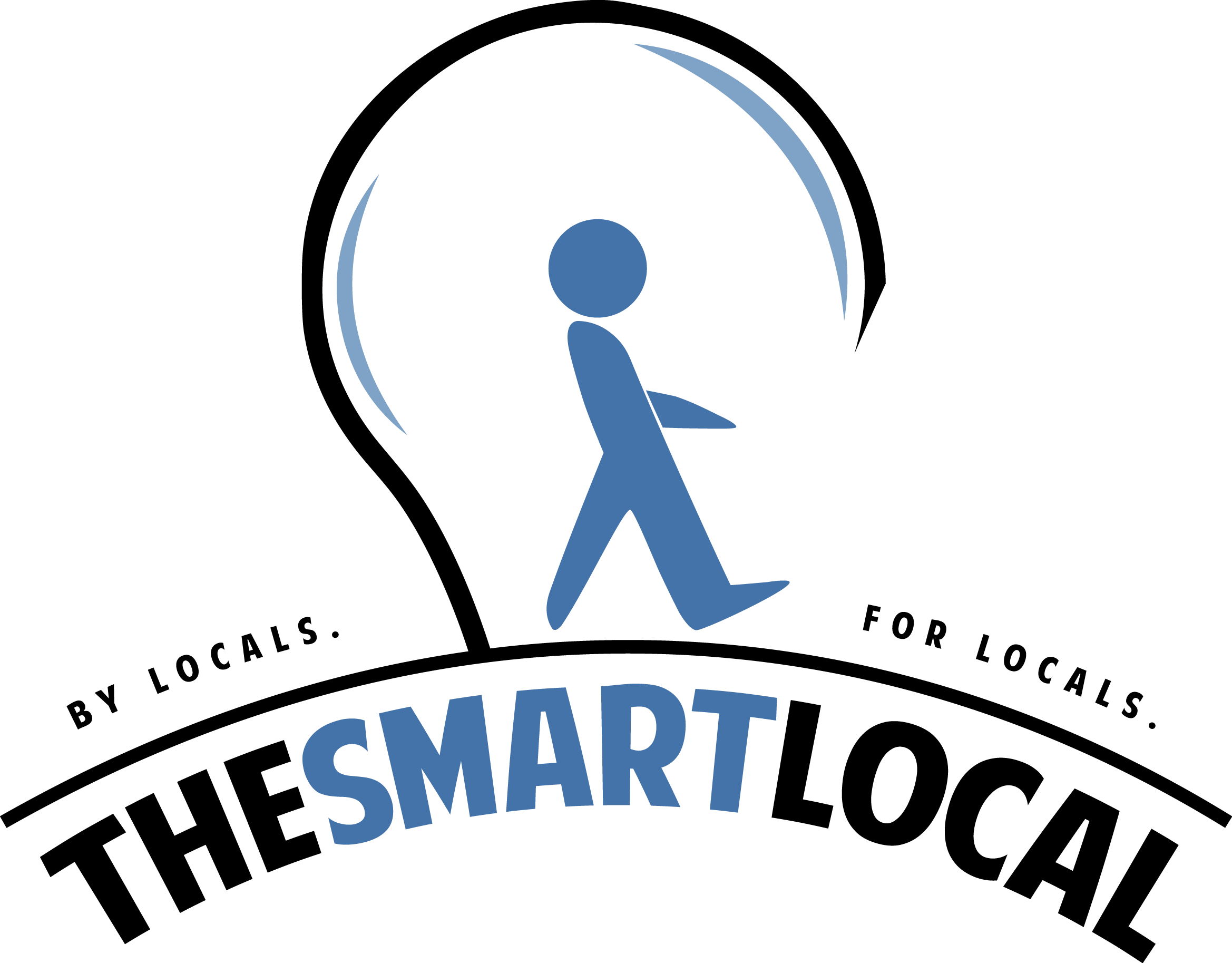 Drop us your email so you won't miss the latest news.