Instaworthy spots in polytechnics
White walls, brick walls, pantone-coloured walls – it's all getting a little overdone. Basic #ootd shots are so passé and predictable that most of them have started to look the same!
To make sure that those likes aren't just obligatory double taps from friends, we've scouted out unexpectedly insta-worthy spots within every poly in Singapore:
Singapore Polytechnic
1. T11B Staircase
Since white walls have become super basic, it's time to hop onto the bandwagon of white staircases. At SP's block T11B, you will find this pristine white staircase that curves its way down into a lazy spiral.
Getting there: If you're not sure where T11B is, it's next to the popular Manna Cafe at T12, where you can get daily set meals at $5, inclusive of 2 sides and a drink.
2. Tennis Court in the Sports Hall
One wouldn't think that a tennis court could be so aesthetic – but SP has somehow managed to make theirs a noteworthy photo-taking spot.
Tip: Work the utility look with a twist. An all-white athleisure outfit will stand out against the vibrant blue and green tones of the court. To truly make your outfit pop, you can pair a soft cropped sweatshirt with pristine denim jeggings.
Getting there: The tennis court can be found in the sports hall beside Food Court 5.
Temasek Polytechnic
3. Triangular Garden in the middle of the school
Temasek Poly kids will know that there's a huge open garden in the middle of the poly, with rows of flowers and shrubs lining the sides of the pavement.
Uncannily similar to the Sound Of Music set, this place even has a fountain all the way at the end, to complete the garden aesthetic. This outdoor setting makes the photos burst with colour and rich tones – perfect for a vibrant IG feed!
Also, tucked away in a corner all the way at the end of the Triangular Garden, this amphitheatre – which we featured in our Optical Illusions article – mimics the ancient Greek ones with slopes so steep that you'd be scared to jump from one platform to another.
The acoustics of this place are beyond words as well – say something and it'll echo back impressively clear.
Tip: This is how you do denim. Show off slim pins with flattering hi-rise jeans or shorts. Alternatively, toss on a grunge-inspired vest to become the trendsetter you were meant to be.
Getting there: The Triangular Garden is on the ground level in the middle of the entire campus. If all else fails, it's right outside McDonald's, conveniently located for a quick bite after a few snapshots.
4. Stairs at Design School 
Temasek Poly's Design School lives up to its name, with geometrical patterns and designs weaved into even the architecture. You wouldn't realise how visually appealing this wide staircase is, until you see it from the third floor.
The monochrome-grey aesthetic gives the shot an artsy and unique vibe, offering something more than the usual pastel colours. With angular edges to the stairs, an illusion of depth is created too!
Getting there: The Design School is the new building right next to Triangular Garden.
Republic Polytechnic
5. SIT (Singapore Institute of Technology) Building 
If minimalistic buildings and geometrical staircases are your thing, RP is the place for you. The SIT building located within RP's campus has potential for super artsy shots… if you frame them just right.
With grid-like shadows cast onto the floor, light pours in through the windows, creating mysterious silhouettes.
Another IG-worthy spot in this same building is the red staircase that winds upwards in sort of a triangular spiral. With an unapologetically bright red colour scheme, this place is best to showcase neutral-toned outfits.
Getting there: The SIT building is right beside the RP main building
6. Rooftop Carpark
Rooftop carparks are usually never this aesthetic, but it seems to be a different case at RP. The grid-like roof has a beautiful framing effect on the place, especially when shadows are cast onto the floor.
Best visited on blue-sky-days, this hidden gem within RP has potential for pretty sick wide-angle shots.
Getting there: There's only one multi-storey carpark in Republic Polytechnic. Follow the cars and take the lift up to the 5th floor!
Tip: For serious "too-cool-for-school" grunge vibes, add a dose of plaid to your outfit. Layer it on as a shirt, or tie it around your waist to channel your inner rock star.
Ngee Ann Polytechnic
7. Block 51 
Just changing the perspective of the escalators you take on a daily basis will make you realise how much thought has gone into the design of a building.
NP's Block 51 is a classic example of low-key aesthetic. From the colour scheme of the floor to the angles of the escalator, everything has been carefully planned out!
Getting here: Climb the Ngee Ann Polytechnic "hill" and you'll immediately see Makan Place. From there, take the lift to get to level 4.
8. Block 22 Tennis Court 
Unlike SP's tennis court, NP's specialty is the grunge-vibed alleyway. Despite how obscure this place is, it's worth the hunt – you'll be pleased with the photos at this surprisingly photogenic spot.
Getting here: Block 22 is located behind Block 51 which is next to the Convention Centre
Tip: Give girly florals some edge by choosing pieces in darker tones like black or dark green. Complete the look with comfortable skinny jeans and jeggings – these come in stretch denim material so you can run around campus with ease!
Nanyang Polytechnic
9. Lockers at Block M
And of course, you can't miss that back-to-school locker shot. If you're a student at NYP and never took the time to appreciate your pastel-themed lockers, take a moment to do so now.
With pantone colours being all the rage these days, it's a wonder how these lockers aren't already an overused photo-taking spot. The unique powder blue and dusty pink combination makes almost any photo taken in front of these lockers look good!
Tip: To make sure your outfit doesn't clash with the backdrop, choose prints and florals with similar blue and pink elements. Go for jeans in light washes too – it'll complement those dreamy powder blue tones.
Getting there: These lockers can be found around Level 2 of the School of Interactive & Digital Media.
Located beside the lockers, a study "corner" along the wall gives the illusion that you're part of a mural.
10. Garden Areas at Block P
If there's one super distinctive thing about NYP, it's the amount of greenery it has all around the poly compared to any other school. With gardens and pretty trees at almost every corner, NYP's greenery will almost make you feel like you're in another country.
Secret Garden vibes at NYP's ground-level garden 
If this garden ain't secret enough for you, you can always head up to the less-crowded rooftop garden, where you'll find the occasional study gatherings at the benches.
Pro Tip: Go upstairs on a super hot afternoon, nobody will be studying there and you can take step photos without being paiseh.
Getting there: Head over to Block P, School of Chemical & Life Sciences to stroll through some of NYP's gardens. Check out level 4 of Block S, School of Engineering too!
#BackToSchool
If you feel like upping your IG game, or need an upgrade from the overdone white wall, these photogenic spots are nearer to you than you know. From obscure alleyways to unexpectedly fancy staircases, these spots are perfect for showing off those perfectly fitting jeans.
No point posing in FBTs and slippers against a beautiful garden backdrop! 
---
This post is brought to you by American Eagle Outfitters.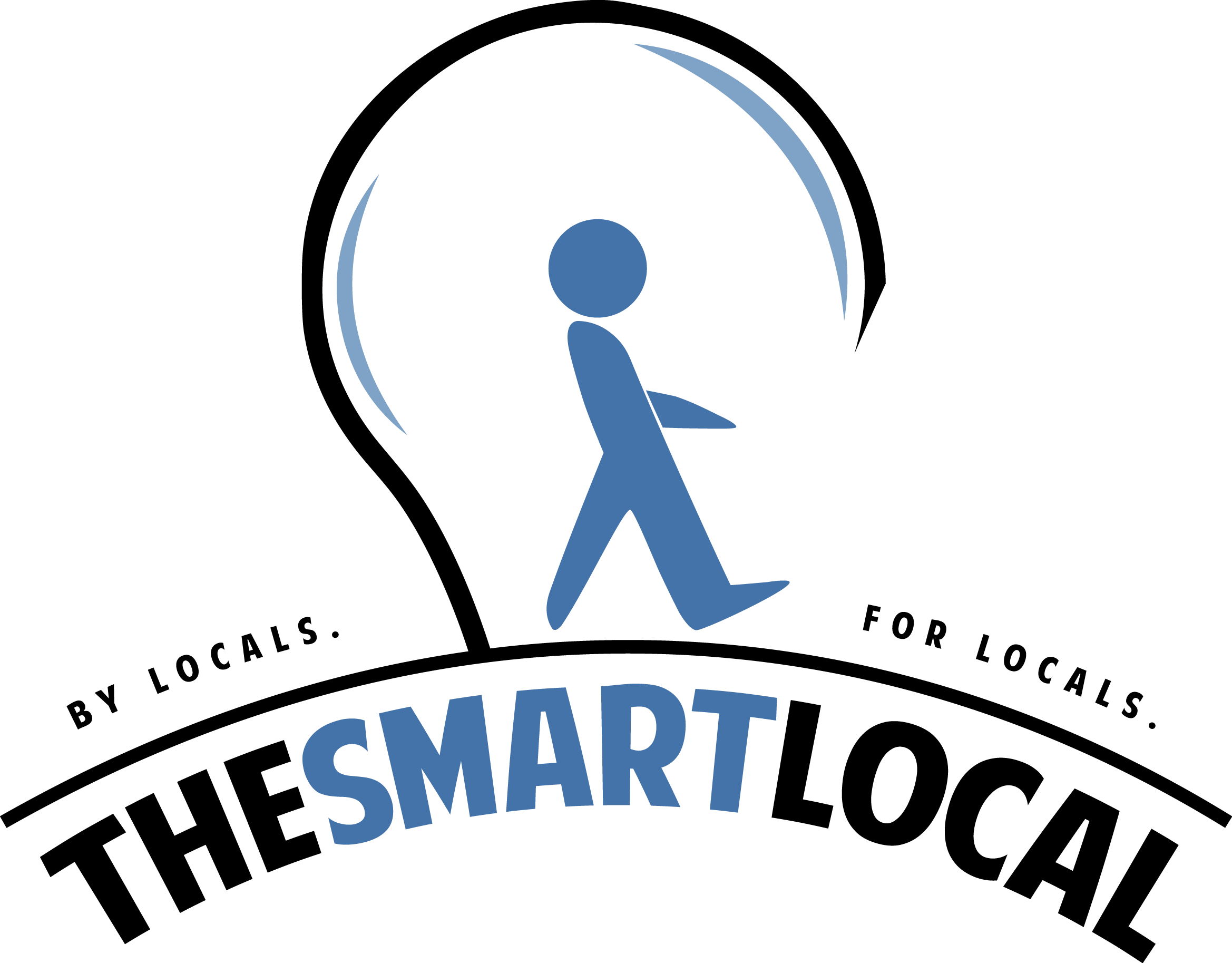 Drop us your email so you won't miss the latest news.