Running out of battery juice? 
---
Whenever my phone's battery icon turns red, my heart does a little flop. Running out of juice strikes fear in the heart of every millennial. A few hours without scrolling through your instagram feed, or giving your friends snapchat updates signal the end of the world. Nomophobia is real.
There's now a very handy device in the market – portable mobile chargers. But they're often heavy, bulky, and out of juice after 2-3 charges. Some of us are just too lazy to charge our power banks too.
Are you seeking a free, fast and convenient alternative? Look no further – we've compiled an exhaustive list of charging points across Singapore. Some places even provide you with the cables!
---
1. Fitness corner at Bukit Panjang
---

Image credit: MikeShouts
Want juice in your cellphone? You'll have to work for it. If your phone is dying and you happen to be at Block 234, Bukit Panjang Ring Road, you can exchange your calories for battery.
The exercise equipment at this fitness corner converts energy generated by exercise into battery bars for your phone. You can choose from a cross trainer, hand bike, spinning bike and recumbent bike, which all come with USB ports to plug your cables into. Do be warned that this will take some time – you'll have to cycle for 2 minutes to charge your phone by 1%.
---
2. Din Tai Fung 
---

Image credit: greatdeals.com.sg
Din Tai Fung lets you charge your mobile phone while you enjoy a basket of steaming hot Xiao Long Bao or any of their other dishes. Simply ask for a powerbank (which comes in the form of a man with a xiao long bao basket as his head) at any of their outlets, which will be able to charge your phone for 20 minutes.
---
3. Hai Di Lao 
---

Image credit: sherraineyq.com
If you've ever walked past Hai Di lao, you'd know that they pamper waiting diners with popcorn, fruits, origami and even manicures! But if you've dined there, you'd know that their hospitality extends to deshelling your prawns and even providing a ziplock bag for your phone. Most diners don't know this, but you can even have them charge your device!
---
4. Hotel Jen Orchard Gateway 
---

Image credit: HerSuiteEscape
Hotel Jen is one of the hippest hotels in town, because which other staycation surprises you with a giant pretzel float on your bed? What's even cooler is that these colorful charging stations are littered all over the hotel's common areas. It even comes with a key so you can leave your phone unattended while it charges!
Address: Hotel Jen Orchardgateway Singapore, 277 Orchard Road, Singapore 238858
---
5 – 11. Shopping Malls
---
5. Ion Orchard Shopping Mall
---

Image credit: bumblebeemum.net
How: Approach ION's concierge counters on Basement 3, Level 1, Level 2 and Level 4 to borrow portable chargers. All you have to do is let them hold onto your IC and fill up a short form.
Address: 2 Orchard Turn, Singapore 238801
---
6. City Square Mall 
---
How: At City Square Mall, charging stations can be found at the customer service counter at Level 2.
Address: City Square Mall, 180 Kitchener Road, Singapore 208539
---
7. Family Lounge @ Plaza Singapura
---
How: The family lounge on level 4 offers free phone charging services. However, to gain access to the lounge, you need to spend at least $50 at Plaza Singapura. Hold onto those dinner receipts of yours!
Address: Plaza Singapura, 68 Orchard Road, Singapore 238839
---
8. Funan Digitalife Mall 
---

Image credit: TripAdvisor
How: Charge your mobile phone at no cost at their Docking Stations next to the Customer Service Counter.
Address: Funan DigitaLife Mall, 109 North Bridge Road, Singapore 179097
---
9. The Shoppes @ Marina Bay Sands
---
How: We found this charging station at Level 2, near the escalators leading to the convention halls This one's a tad inconvenient though, as you'll have to physically stand guard over your phone.
Address: 10 Bayfront Ave, Singapore 018956
---
10. Tampines 1 Mall 
---
How: Charge your mobile phone at Tampines 1's Customer Service Counter at Basement 1 for free. Chargers are available for these phone models: BlackBerry, HTC, iPhone, LG, Motorola, Samsung, Nokia and Sony Ericsson.
Address: 10 Tampines Central 1, Singapore 529536
---
11.  myVillage @ Serangoon Garden 
---

Image credit: Flickr
How: The charging booth at myVillage can even accommodate your tablets. This is located near iSteaks at myTerrace. While your phone is charging, keep yourself busy by exploring what myVillage has to offer! Check out the slew of fun things you can do at Serangoon Gardens here.
Address: 1 Maju Avenue, Singapore 556679
---
12. Hospitals 
---
The same initiative has also brought these lifesaving charging stations to hospitals and clinics.
KK Women's and Children's Hospital
Address: 100 Bukit Timah Road, Singapore 229899
Singapore General Hospital
Address: Outram Road, Singapore 169608
Singapore National Eye Centre
Address: 11 Third Hospital Ave, Singapore 168751
National Cancer Centre Singapore
Address: 11 Hospital Drive, Singapore 169610
National Heart Centre Singapore
Address: 5 Hospital Drive, Singapore 169609
---
13. MRT Stations  
---
After cases of people helping themselves to the power sockets around the MRT platforms, SMRT has finally installed proper charging points for commuters on the go.

Image credit: STOMP
MRT stations now provide commuters with free WiFi. Thank the heavens! Now you can stream the latest Game Of Thrones episode while you wait for your train or your forever-late friends. With unlimited WiFi, it's easy to unknowingly exhaust your device's battery. But fret not, for these charging points are sprouting up at stations across the country!
14. City Hall
15. Orchard
16. Tanjong Pagar
17. Kent Ridge
18. Ang Mo Kio
19. Boon Keng
20. Outram
21. Potong Pasir
---
22. Changi Airport 
---
It's no secret that Changi Airport is a popular study spot, especially when it has no lack of power plugs for travelers and laptop-hugging students. But even If you're not one to bring your bulky 3-pin plug and cable around, you can still charge your devices while exploring the hidden gems of our world-class airport.

Image credit: outoftownblog.com
10 charging stations can be found throughout the 3 terminals and the Budget Terminal. One is located at T3 (level 2, departure/transit North) and another at T2 (level 2, departure/transit South).
---
No portable charger, no problem
---
From secure charging lockers to portable chargers on loan, this list is proof that your phone will never die on you if you knew where to look. A couple of these spots are open to only dining customers or hotel guests, but 99% of them are free for all at no charge.
While you're at it, spare a thought for the service providers and other users. Return the loaned chargers duly and avoid hogging the stations unnecessarily. Be responsible and hopefully, we can have charging stations in every public toilet come SG100!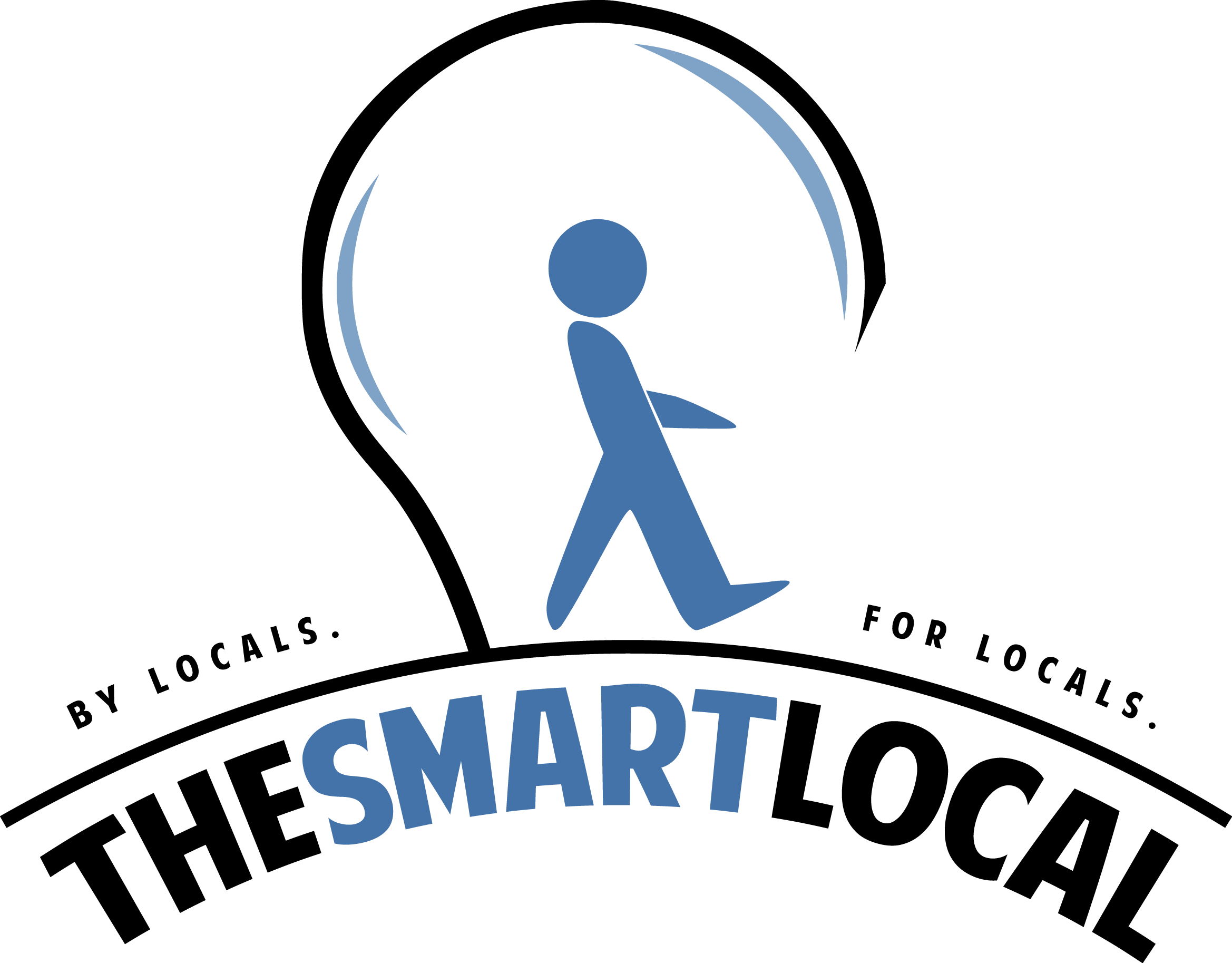 Drop us your email so you won't miss the latest news.