Best Penang street food

Source: @josphinecindy
Penangnites are keeping a secret. Sure, Penang is a food state so you don't have to search high and low for delicious grub, but the locals don't tell you about the awesome food that's served by the street. Throw away all your expectations of dining classily in Penang and head to places that seem less than perfect. Our list will help you with it!
Here are 11 street dishes and the best stalls that serve them, found around the island. Psst, Penangnites would rather keep them a secret!
Nasi Tomato @ Nasi Melayu Pak Man

Source
Nasi Tomato is basically rice that's cooked in tomato paste (or sauce) with milk and marinated with various spices. Pak Man's Nasi Tomato is no ordinary fare even though it may only look like a humble roadside stall.
Be sure to ask for "kuah campur", which is a special blend of gravy and sambal belacan. Order a side of Ayam Masak Merah too, because the chili gravy complements Nasi Tomato very well. They go together like bread and butter! Prices start at a reasonable RM4.
Address: 6, 6, Jalan Trengganu, Taman Free School, 10460 George Town, Pulau Pinang, Malaysia
2. Asam Laksa & Siamese Laksa @ Sin Hwa Coffee Shop (新華茶室)

Source: @piggybirdz
No matter what Laksa it is, if it's in Penang, it's bound to be delicious. The duo dish at Sin Hwa Coffee Shop, just off Jalan Burma in George Town, is a perfect mix of sour, sweet and thickness.

Source: @eddielafripouille
The Asam Laksa packs a punch with its sourness that slightly cringes the back of your jaw and the Siamese Laksa's (Laksa Lemak) thick broth is perfect as a heavy meal. Both dishes range from RM3 – RM9 per bowl depending on the toppings you request.

Source: @yktangphotography
Address: Sin Hwa Coffee Shop (新華茶室), 329 Jalan Burma, 10350 George Town, Pulau Pinang
3. Mee Jawa @ Selera Sim Café
Located around the Bayan Lepas free industrial zone, Selera Sim Café is a quiet little neighborhood café that's hidden amongst the office blocks and factories of the area, perfect for a pick-me-up during lunch time. The Mee Jawa here can be eaten fried or with a sweet potato based soup, topped off with a generous serving of toppings. All this for a mere RM2.50!
Address: 70-G-1 Jalan Tengah, 11950 Bayan Baru, Pulau Pinang
4. Nasi Dalca @ Pak Din Nasi Dalca

Source: @iznyrosl
Nasi Dalca is a personal favorite of mine and with the low price of RM4 coupled with the generous serving of rice and gravy, it's certainly hard to resist. What makes the Nasi Dalca here different is the blend of spices in the dalca, making it thick, creamy, savory and spicy all at once.
Address: Jalan Jelutong, Jelutong, 11600 Jelutong, Pulau Pinang, Malaysia
5. Mee Mamak @ Seng Lee Kopi Tiam
A classic dish at any coffee shop: Mee Mamak. What sets aside this Mee Mamak from the rest is the style of which it is fried – the noodles are not charred on the outside.
The way it's fried requires the chef's attention, making sure he adds enough water so that the noodles are not overcooked but ensuring that the extra dose of liquid doesn't dilute the taste. Best of all, it's only RM3 per plate!
Bonus: You can order a wetter Mee Mamak like this if you ask for it to be 'basah'. Just order "Mee Mamak basah satu!".
Address: 270, Jalan Burma, George Town, 10250 George Town, Pulau Pinang, Malaysia
6. Lam Mee/Birthday Noodles – Ah Lim Birthday Mee @ Macalister Road
Lam Mee is a classic Nyonya dish, popularly served during birthdays as it symbolises longevity – which is why it was nicknamed Birthday Noodles. A combination of yellow noodles and bee hoon (vermicelli), topped with fried egg dyed red or pink, minced pork, and bean sprouts all served in a thick plain broth make for a mouthwatering and hearty meal.
Portions here are generous, with a large bowl being able to feed 2 people. A dish of Lam Mee only costs RM4!
Address: 105, Jalan Macalister, 10450 George Town, Pulau Pinang, Malaysia
7. Cucur Udang @ Pasar Chowrasta

Source: @iamputrizainal
Only Chowrasta Market's regulars will know about this hidden gem. The Cucur Udang here is fried from flour, prawn, beansprout and other spices – the light flour batter makes it crispy on the outside and chewy on the inside!
What actually wins the favour of its patrons is the sweet and spicy chili sauce dip, with peanut bits for texture. Perfect for a midday snack, a portion costs just RM2!

Source: @kiaseng.lee
Address: Lebuh Tamil, George Town, 10100 George Town, Pulau Pinang, Malaysia
8. Pasembur @ Kareem Pasembur Rojak

Source
Pasembur is what's known in KL as Rojak. A mixture of shredded cucumber, eggs, prawn fritters, fried squid and many other ingredients. It's common in Penang to find Pasembur at coffeeshops or stalls you go to, but Kareem Pasembur is one of the best, with his variety of cucur and delicious sauce.
Unlike other pasemburs, Kareem's dish feature a sauce that's sweet, spicy and just a little sour as well, which adds a whole new dimension to the flavor when eaten with the ingredients. Costing just RM2.50 a plate (RM0.50+ per ingredient), it's considered a favorite amongst many Penangites in the area.
Address: Union St, Georgetown, 10200 George Town, Penang, Malaysia
9. Cendol Pulut @ Seberang Jaya
As a Malaysian classic, Cendol is a favourite dessert amongst sweet tooths. Seberang Jaya's Cendol Pulut, however, adds a new ingredient to a typical cendol – pulut, or glutinous rice. The chewy pulut is bland by itself, but when paired with gula melaka, it becomes tastefully sweet. It's a heavier, filling dessert dish compared to a normal cendol. The cooling dessert costs only RM2!
Address: Seberang Jaya, Pulau Pinang, Malaysia
10. Apom Manis Telor @ Rasa Rasa Penang, Cantonment Road
The Apom Manis Telur along the junction at Cantonment Road is just a little crispy and flaky on the edges and soft and chewy in the center – each Apom is done to perfection and a piece costs only 50 cents! Patrons also get to have their choice of filling combinations such as butter and kaya, peanut butter and chocolate, or strawberry jam and butter or any combination they wish.
Address: Jalan Cantonment, Pulau Tikus, 10350 George Town, Pulau Pinang, Malaysia
11. Lok lok @ Huat Teong Lok Lok
Lok Lok is an easy go-to for those late night hunger pangs. With more than 20 choices of finger foods such as nugget, crabsticks and fishballs, you'll surely be spoilt for choice when paying a visit to this food truck.
Besides the usual fare, they even serve things such as octopus tentacles for the more adventurous foodie! Prices range from RM0.60 – RM2.50 per stick. There are also a variety of dipping sauces such as a sweet and sour plum sauce to a spicy chili sauce.
Address: 71-75 Jalan Trengganu, 10460 George Town, Pulau Pinang, Malaysia
No longer a Penang secret
Leaking these info on Penang's street food has been oddly satisfying. For tourists, pause your cafe-hopping and restaurant-hunting plans – instead, explore what the street food scene has in store. Better yet, dedicate a single day to drive around the state and sample each of the featured dish. You can even consume them in the car to save time!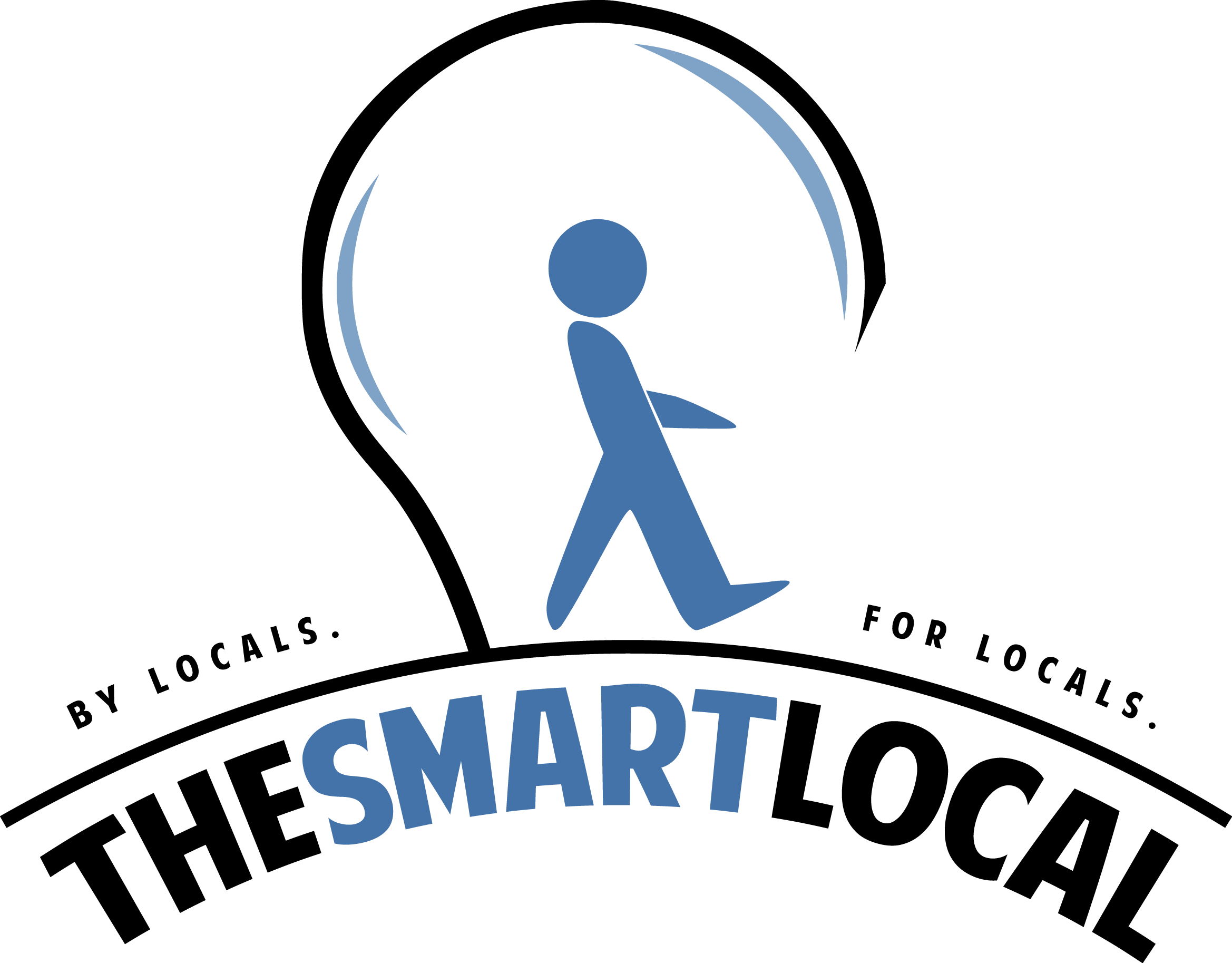 Drop us your email so you won't miss the latest news.