Signs you should marry your partner 
Beyond the giggles and butterflies in every relationship, especially after dating for a while, you might start to think about more serious things like "Is this the person I should marry?" Well, if you're wondering whether your partner is 100% marriage material the same way your T-shirt is 100% cotton, the best way to know is through their subtle everyday actions.
So, we've come up with 8 telltale signs in this non-exhaustive list, for you to confirm in your heart that your partner is the one for you. P.S. Take this with a pinch of salt – you'll want your future other half to have a sense of humour after all.
1. Shopping
Dating: Whines and complains from the boyfriend bench
Marriage Material: Follows you in and is your fashion consultant
Every shopping trip is a battle: boy VS bench, who will win? If your boyfriend isn't the kind to join the herd of fellow boyfriends on the benches outside H&M, he's pretty commendable. If he tries to accompany you, gives suggestions on the clothes you pick out and chopes a spot in the queue for you while you look for another size… he deserves an award.
Don't discount this gesture – it's not just shopping they'll be helping you out with in the long term.
2. Cooking
Dating: Cooks plain maggi mee and pours in all the MSG
Marriage Material: Upgrades your maggi mee with extra toppings
Image adapted from: Instant Noodle Me and @stevenrad89 
You know you've won in life when your cries of "Dear, cook maggi mee for me please" are heard, and even better, heard with standards. I'm not talking about a bowl of plain ol' soggy yellow noodles cooked begrudgingly. Nope, I'm talking about a pot of piping hot, extra QQ springy noodles, zhng'ed up with vegetables, sausages and an egg cracked inside.
Jokes aside, what we mean is if your partner bothers to go the extra mile to make you happy even in simple things like cooking instant noodles, you know they're worth keeping forever.
3. Going out
Dating: Too lazy to leave the house because "so hot, so crowded"
Marriage Material: Will cease hibernation in their cave for new experiences with you
There's no sea they wouldn't cross for you, even if it's the sea of people on a Saturday evening at i Light. If your partner is as homebound as a turtle is in its shell, and yet willingly crawls out of their cave to go out with you, I assure you their heart is bigger than the beating heart installation at i Light.
Beyond the surface of "just being accommodating", simple actions like these truly show their dedication to you, since they're putting aside their interests for yours.
4. IKEA Trips
Dating: Only goes to IKEA for the meatballs
Marriage Material: Considers IKEA furniture for a future home together
Image adapted from: @hyebineats and @atthechias
A year ago your IKEA trips only consisted of stuffing your faces with meatballs and chicken wings. Now, you occasionally stroll down the showrooms, gushing at how a 80cm by 40cm kitchen cabinet would look perfect in your future BTO.
If you often have open conversations about your future together, your partner is probably more than willing to commit to more than lunch next week.
5. Deals
Dating: Subtly hints at a new bag/sneaker launch when you get a pay raise
Marriage Material: Notifies you immediately of 1-for-1 promos to save money on dates
Whether it's whatsapping you the latest Grab promo codes or sharing with you this month's greatest lobangs, this practical but sweet gesture is something we all lowkey swoon at. If they know you love hotpot, what better than to get the 1-for-1 deal so both of you can enjoy it together?
After all, good things are meant to be shared, and more so with the one you love. And, it's much better than receiving paggro messages from them hinting you to buy them things.
6. Following TV series
Dating: Drops everything to watch new episodes the moment they're released
Marriage Material: Coordinates your showtimes so no one feels the FOMO
You're past the stage where you both watch Game of Thrones OTOT. If you're on season 2 while they're on season 6, that's pretty much treason and heads might roll. Instead, your partner painstakingly waits for you to be free before both of you watch an episode together.
Kudos to you both because this prevents potential arguments caused by spoilers. We kid, your partner just wants to experience the same things with you and in a sense, it also means that they want to be on the same page as you.
7. Planning dates
Dating: Says "anything" and leaves all the planning up to you
Marriage Material: Proactively suggests things to eat and places to go
"How about this restaurant?" "Anything".
"What about this place?" "Anything".
I mean, how would you feel if you ask them "Will you marry me?" and they reply with "Orh, anything"? C'mon, the internet is vast and new cafes and restaurants are abundant enough for us to compile lists of them every month.
With that said, if your partner is the xiao onz kind that's always brimming with ideas, you know you've scored a good one, and life is hardly ever boring. A little effort goes a long way, even if it's a simple suggestion on where to have dinner tonight.
8. Meeting the family
Dating: Avoids interaction at all costs because it's "awkward"
Marriage Material: Hangs with your fam and treats them like their own
Instead of locking yourself in your room, go meet their family!
Image adapted from: idolza
If your partner was the CLB kind back in school, and yet tries his best to converse with your parents and grandparents in broken Mandarin, please appreciate his efforts. It's not easy to hold a full conversation when the most eloquent phrase you know is feng he ri li (fine and good weather in Mandarin).
This extends beyond speaking your mother tongue. If your partner bothers to mingle with your family and spend time with them, this means they're aware that a relationship isn't just about two people coming together, but two families coming together. #Respect.
Small actions, big hints
When you're past the point of "just dating", chances are, you'll know. And I don't mean "know" in a way where you wake up to wedding bells ringing in your ear instead of your alarm clock. More like in a calm, steady, "feel it in your bones" kinda way.
And before you know it, you'll be slipping that ring onto her finger and walking down the aisle!
Nail your proposal with Michael Trio's engagement rings
Guys, you might have heard that an engagement ring should cost you at least 3 months worth of your salary. While that may sound like a noble sacrifice, we know that amount of cash might be better spent elsewhere – like your new house or a rewarding honeymoon.
So, if you're looking for something relatively affordable, yet with top-notch quality, consider Michael Trio's GIA-certified diamond rings which start from $900, GST included.
And you can get her a ring like no one else's. Michael Trio specialises in customisable, bespoke rings, so you choose the diamond's cut, carat size and clarity, and even different ring settings like vintage or channel set. You can even engrave words on the inside of the ring or opt for colour diamonds – the sky's the limit.
It doesn't take long to customise your ring as well. Unlike most jewellery stores that have long turnaround times of 3 to 6 months, you can get the ring delivered in as short as 5 weeks, free of charge. 
Besides the engagement rings, wedding bands are also an important highlight of every marriage – they're what you'll be wearing on an everyday basis after all. From your engagement till she walks down the aisle, Michael Trio's got you covered.
It doesn't take the largest carat size or the most extravagant ring to win someone's heart – that's why Michael Trio aims to create beautiful rings at reasonable prices. Rings are symbols of unity after all, not a commodity to put a price tag on. With that said, all the best with your proposal, and may the wedding bells start ringing soon!
---
This post was brought to you by Michael Trio.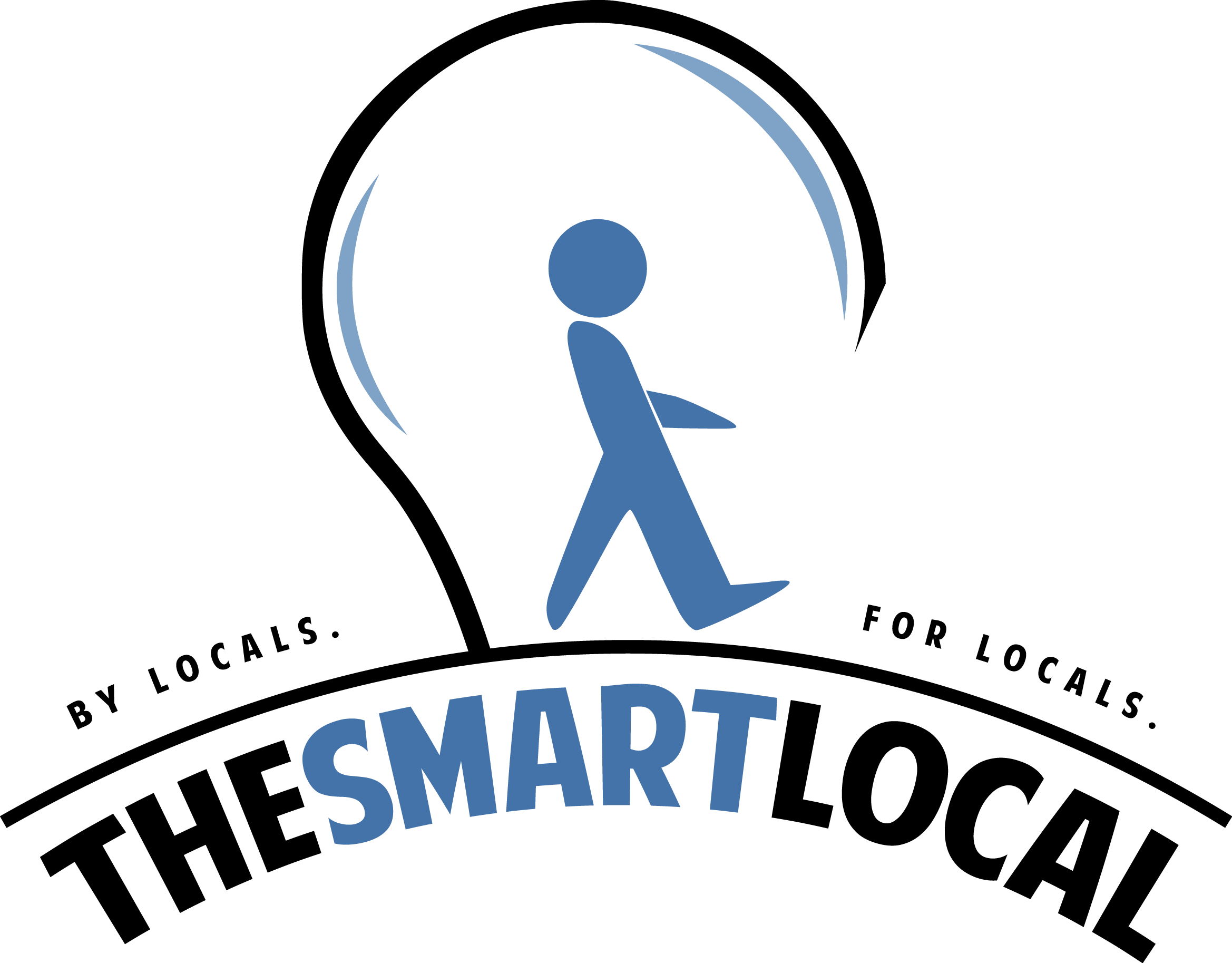 Drop us your email so you won't miss the latest news.