New tricks for the 21st century
We live in an age where technology is everywhere. We're on the verge of the Internet of Things, and there has never been a more exciting time to be alive. But while our generation has been born into it, many of the things we take for granted are still very new to our parents.
Things were so radically different in our parents' time that most of them have some serious catching up to do in the technology department. Here are 9 things you can do to spend more quality time as a family with the help of technology.
1. Get addicted to K-dramas as a family for more bonding time
As the internet takes over, fewer families gather around their TV sets to watch the 8pm sitcoms or 9pm drama series by MediaCorp. Don't let your family drift apart! Get your parents onboard the latest W and Doctors bandwagon instead!
With sites like VIU, you can easily gush over Lee Jong-Suk and Han Hyo-Joo as the episode streams. No annoying commercial breaks, thankfully!
Source
VIU offers FREE drama streaming services. That means undeterred binge watching of your favourite episodes till your hair turns grey.
Alternatively, give both you and your folks a treat with the new Singtel Cast app. From just $4.90/month, take your drama addiction on the go with unlimited downloads and uninterrupted viewing in full HD.
Plus, Cast gives you first dibs on fresh episodes of your favourite Korean, Taiwanese, Hong Kong, and Chinese dramas as soon as 8 hours after the original telecast.
2. Hook Skype/Facetime up to your living room TV to chat like you're in the movies
Source
If you've ever had a relative overseas, studied overseas yourself, or have been in a long distance relationship, you'd understand the pain of trying to Skype using your smartphone. Come on, we've all been hit in the face a couple of times from using our phones in bed. And why not go big at home?
Source
Skype from the comfort of home on your flatscreen TV – all you have to do is hook your laptop up with HDMI cables and you're good to go. The only downside is that laptop cameras and microphones are not known for their superb sound quality or viewing angles, so you might have to invest in a integrated webcam to improve your video conferencing experience.
3. Introduce them to tech hacks that will simplify their lives
There are many great apps out there that we take for granted that will infinitely benefit our non tech-savvy parents. Here are some life-changing apps your parents will love you for – it'll be a crime not to share.
SGNextBus
Source 
Buses in Singapore are notoriously unpredictable, especially during peak hour. Waiting for a bus used to be a nerve-racking affair when you were in a hurry. The next bus could be 5 minutes or 50 minutes away, you wouldn't know so you'd just have to wait. But with public transport apps like SG NextBus, you'll never have to waste another anxious minute staring into the distance.
Being able to predict bus arrivals could help your mom give you a proper estimate on what time she'll be home to cook dinner, or vice versa!
Singtel WiFi-Mesh
Source 
There's nothing worse than lugging your devices all over the house in search of the place with the highest WiFi signal strength. The issue of patchy internet connectivity is something that plagues many households, especially ones that are more spread out.
Break down physical barriers and guarantee your family a steady, strong signal with Singtel WiFi Mesh. A nifty little device that casts its signals far and wide, providing reliable coverage to even the furthest corners of your home. For a subscription fee of just $10/month for two devices, you'll never have to worry about the entire family fighting over surfing rights anymore.
Online Supermarkets
Source
If it breaks your heart to see your parents lugging 10 kg bags of groceries home now that they're getting on with age, you'll be thankful we live in the 21st Century. RedMart, Honestbee, and NTUC FairPrice Online? are just a few of the many online supermarkets that let you leisurely browse and stock up your fridge from the comfort of the couch. They'll also have your items delivered right to your doorstep!
These sites even remember what you ordered last week, so you don't have to burden yourself with digging around every single product page. One click, and you're good.
Dash
Source
Teaching your parents to use this valuable app could save them a lot of time, and unnecessary embarrassment at MRT gantries or on buses. No more standing in line just to top up their EZ-link cards, they can just do it on the go from their smartphones, thanks to Dash.
And that's not the only thing they'll be able to do. In addition to transferring money both locally and internationally to paying for purchases at over 20,000 stores across the island, you'll also be able to pay for your taxi rides with this genius app.
Park&Go@SG
Source 
Ridiculous CoE prices have done nothing to cure parking nightmares in some parts of Singapore. Instead of watching your mom or dad road rage all day, maybe you could introduce them to Park&Go@SG. As its name blatantly states, this app will tell you in advance which car parks near your destination will have parking lots available. This way you don't have to waste time looking for a lot. Just PARK, and GO!
4. Sign your family up for Netflix for FREE
Source
Netflix is the single best thing that has happened to television since colour. Watching movies in the cinema was, and still is an expensive affair – plus, rounding the whole fambam up for a night at the movies is pretty much Mission Impossible 6 in itself!
Source
And when it came to catching up with your favourite TV series, you needed to subscribe to cable and then made sure everyone's schedule matched that of your show. Great news, family chill time has now been extended.
Yes, this is the inevitable end state of a Netflix subscription. And you thought opening two casinos in Singapore was a big problem Source
With an entire library of movies, tv shows, and documentaries right at your fingertips, you and your family can kick back to any visual candy you fancy – anytime that you like.
5. Challenge your dad to an Xbox battle
Source
Sitting at your desk facing your screen doesn't really encourage conversation, whereas sitting on the sofa with your family around you is slightly better. You might even be able to convince your dad into a friendly game of Penta-Kill or Dota2 after dinner, and bid his nagging goodbye!
Source 
And if you're too lazy to connect your laptop to your TV, there are many alternatives you can choose from. For gaming, Steam Link and NVIDIA Shield are the top choices. For everything else, Chromecast is an elegant and portable solution that won't burn a hole in your pocket.
6. Create a digital photo album for your family
Source
The days of film photography are far behind us, and having a smartphone or digital camera is extremely empowering. But with every member of your extended family snapping a hundred pictures at every family event, you will soon find your phone and devices running out of storage space.
Source 
Stop the tidal wave of Whatsapp picture sending and take your memories to the clouds – the better, more private and secure way to share photos: The Personal Cloud or Network Attached Storage (NAS). Unlike Dropbox or Google Drive, a personal cloud is an actual device that sits in your home.
You can set up your own passwords, manage who has access, and most importantly all the data you store still belongs to you. No pesky monthly subscriptions either. Find out more about these handy devices here.
Note: For this to work perfectly you do need an Ultra Fast Fibre Broadband at home.
7. Compile your favourite memories and gift your parents a family collage
Source 
If your family is the traditional kind that prefers to see things in hard copy, you can. With websites like photobooksingapore.com, you can print your own customised photo books, collages, posters, mugs, calendars, and more. You name it, they can probably print it. All you have to do is download their web app, and start dragging your favourite images into their set templates. Or if you are a tinkerer, you can build your own collages from scratch too!
Of course, if you want to save the environment, apps like Pic Collage and Photo Grid not only let you create digital scrapbooks but also add cute stickers, effects and text to your pictures.
8. Stay connected with a Family Telegram Group
Why Telegram and not Whatsapp? Because Stickers.
Source 
If you are old enough, you might remember the good ol' days of Windows Live Messenger or MSN. However, thanks to Facebook chat, and mobile messaging apps like Whatsapp, they've been phased out. But what was never replaced was the ability to create and send your own emoticons.
Yes, I had a massive library and almost every other word was an emoticon. With Telegram, it's like a blast from the past in the form of Stickers. You can't bind stickers to keywords, but you can create your own stickers.
Family group chats on whatsapp are usually dull affairs, so liven it up by shifting to Telegram! Stickers are cuter, larger, and more expressive than the emojis on Whatsapp; and you can create a sticker pack with the faces of all your family members! Can't go wrong with that, can you?
9. A family that plays Mahjong together, stays together
It's unwise to disturb aunties in the middle of an intense mahjong game Source 
Most of us only play Mahjong during Chinese New Year, because that's usually the only time there are enough players for a proper session. While it feels good to feel and hear the mahjong tiles hit each other when you shuffle, you can surpass any physical limitation with the power of the internet. Play with your friends or an AI bot anytime, anywhere.
It might not be as good as the real deal, but when your fingers start itching, there's not enough time to be choosy. No gambling when you play online, of course.
There are a ridiculous number of apps on iOS and Android to choose from, where you basically can play online multiplayer mahjong just like you would League of Legends or Starcraft. It's definitely much more social than Tsum Tsum.
Upgrade to Connect
The internet has been a godsend in eliminating physical constraints of communication, allowing us to communicate with our family and friends with just a few taps on our smartphones, regardless of geographical location. And though it might have placed a new kind of barrier between us and the older generation, there's an easy fix – don't just stare at your screens all day, share your experiences with those you love.
Singtel Fibre Broadband ensures that you have a fast, reliable internet connection so you can do just that. You'll be able to surf the internet at speeds of up to 10Gbps, thanks to the fact that they don't have an international bandwidth cap. Suitable for all kinds of usage, it doesn't matter if you're a gamer or a couch potato – Singtel Fibre Broadband promises uninterrupted fun for the whole family!
Source
With their comprehensive suite of broadband packages, stable connectivity, and end-to-end customer service, you no longer have to struggle with the pains of wonky internet connectivity when your entire family is home and online. For just S$49.90/month for 500Mbps and S$59.90/month for 1Gbps, we think it's a steal!
---
This post was brought to you by Singtel.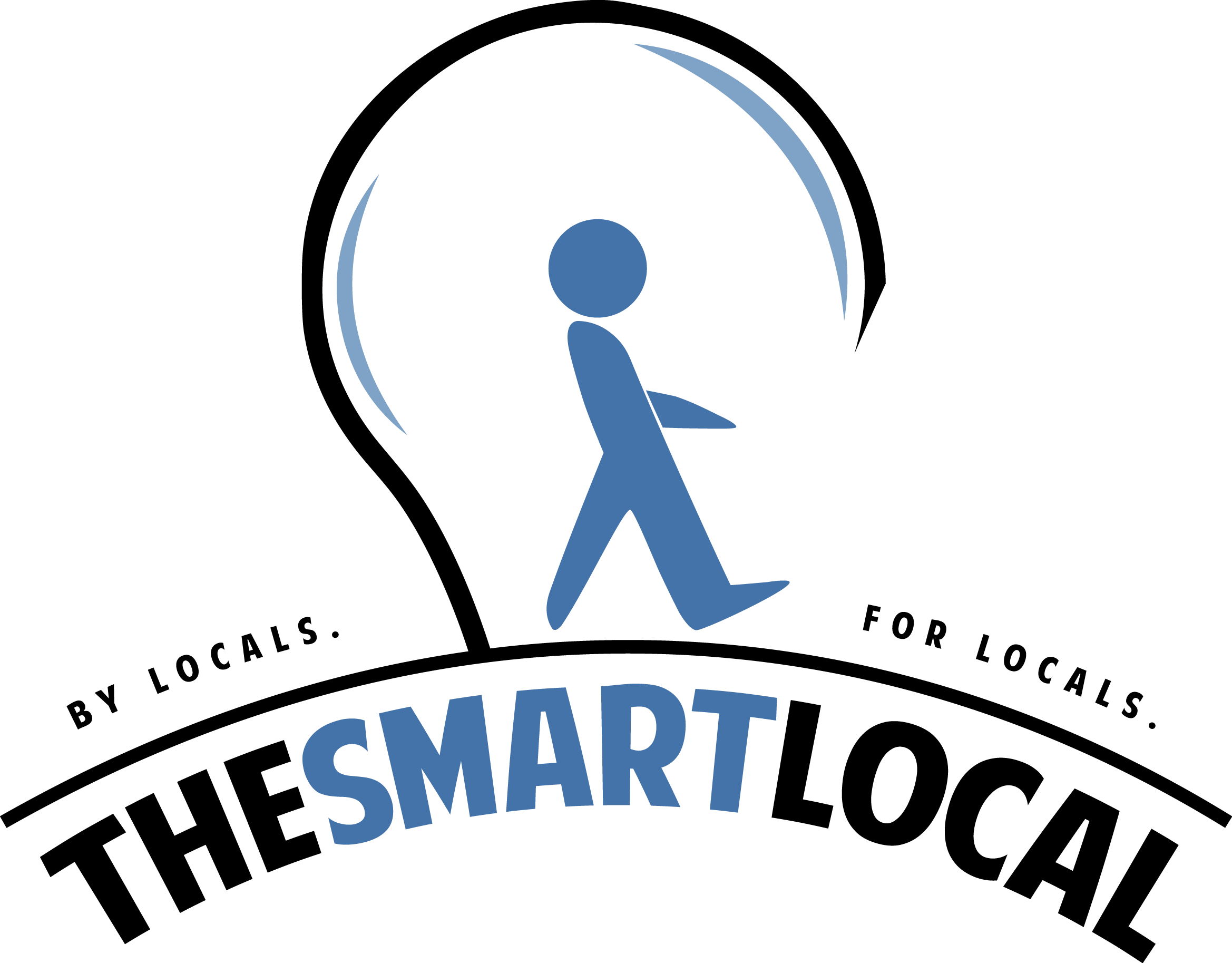 Drop us your email so you won't miss the latest news.