Beyond the typical Hong Kong experience
When I think about Hong Kong, my mind is swarmed with pictures of Tai Cheong egg tarts, Kau Kee beef noodles, Maxim's Palace dim sum, Mak's noodles… Basically, ALL things food. But as any traveller knows, food is only one part of the experience – it's the internet age, when you can find interesting things to do anywhere by typing "things to do (insert country name)" into Google.
And when all the interesting activities are consolidated in a single portal, it makes planning so much easier. Klook, a travel activities platform, sent us to the land of dim sum recently to discover the backyard of Hong Kong, showing us that there's so much more to offer outside of the city – from zip-lining across sea cliffs to the best urban hiking trail in Asia.
Here are 10 reasons why you should book the next flight to discover HK's secret backyard.
1. Get up close with volcanic rocks from the Jurassic era 
Hong Kong's UNESCO Global Geopark is the secret gem of Hong Kong. It's bewildering how the site's been hidden from us given that it's massive – a vast 50km2 of land covering the Sai Kung Volcanic Rock Region and Northeast New Territories Sedimentary Rock Region.
Hands-down the most beautiful natural attraction in Hong Kong, venturing into the park reminded me of what tiny beings we are. You'd want to hop on a boat tour to capture the rock formations from up to 400 million years ago in all of its glory. Otherwise, check out some of the hexagonal volcanic columns and dyke intrusions on the High Island Geo Trail – a 1.1km easy level walk.
Insider tip: Experience the geopark like no other and kayak in its pristine waters here (no prior experience required)!
Admission: Free
Getting to the Geopark:
1. MTR Choi Hung Station Exit C2; from there, take minibus 1A to Sai Kung (25min, 8.40HKD) OR MTR Hang Hau Station Exit B; from there, take minibus 101M to Sai Kung (20min, 8.10HKD)
2. Then take a taxi to High Island Reservoir East Dam (30min, 110HKD), where you can start your exploration of the area on foot OR take a shuttle bus on weekends and public holidays (45min, round trip 90HKD)
2. Discover enchanting stilt houses in Tai O fishing village
If you've wondered what Hong Kong was like 200 years ago, Tai O will give you a glimpse of the past. While the story is a sad one – fishermen had to live here as they were banned from living on land – what's left of the sole remaining fishing village in Hong Kong is an enchanting sight. Seeing stilt houses perched above still waters is a sight to behold for many of us.
The stilts are square-shaped – a local trick to keep snakes from climbing up into the houses!
To get there, you'll have to journey on a boat through unusual structures built on water that look like they'll collapse at any moment. But amazingly, as our guide shared, these flimsy-looking houses supported by stilts made of belian wood will stand strong for more than 100 years even in the face of strong wind and rain.
With luck on your side, you might even sight grey, pink and white dolphins – there's a 30% probability!
Insider tip: Get a glimpse of life inside the stilt houses on a guided tour that includes a ride on Ngong Ping 360 Cable Car or rent a room at the fishermen's houses for 1,200 HKD/night.
Admission: Free
Getting to Tai O:
1. MTR Tung Chung Station Exit B; from there, take bus 11 to Tai O terminus (50min, 11.80HKD on weekdays, 19.20HKD weekends); OR
2. Take Ngong Ping Cable Car to Ngong Ping Village (25min) and then take bus 21 to Tai O terminus (20min, 6.60HKD on weekdays, 14HKD on weekends and public holidays)
3. Island hop on board HK's iconic Chinese junk boat
Most people including myself think of Hong Kong as a metropolitan city. So it shocked me to find out that it's in fact a sprawling archipelago of 260 islands. And the best way to explore the islands is aboard the classic red-sail Chinese junk boat – you can fulfil all your pirate ship playhouse dreams!
Taking the Aqualuna cruise to Stanley was like immersing in an alternative view of Hong Kong from sea, but in ultimate comfort. There are comfy day beds on the upper deck, similar to those you'll find at atas beach clubs. On the 90-minute long ride, you'll pass by rugged shores, where the locals fish during the day, and even spy Ocean Park's roller coasters from afar.
Insider tip: Get aboard from Central Pier to snag the best seats on the upper deck, as they'll be taken by the time the boat reaches Tsim Sha Tsui.
Yay to free drinks! Take your pick between wine, beer, soft drink and juice on board.
Schedule:
Saturday and Sunday
– Central Pier 9: depart 12pm, return 5pm
– Tsim Sha Tsui Public Pier 2: depart 12:15pm, return 5:15pm
– Stanley: arrive 1:30pm, depart 3:30pm
Admission:
See official prices here, or be smart and book through Klook
Getting to Aqualuna Stanley Cruise:
1. For Central Pier 9; nearest MTR Hong Kong Station
2. For Tsim Sha Tsui Public Pier 2, nearest MTR Tsim Sha Tsui Station
4. Hike mountain ridges and forest trails and on Dragon's Back 
Water bottle, check. Towel, check. Cap and shades, check check. Of all things on your checklist, make sure you lather on sunscreen before embarking on your trail up Dragon's Back! Or end up like us, who were burnt to bits by the end of our trip.
Fret not if you haven't exercised in months! Dragon's Back is one of the easiest hikes in Hong Kong, suitable for all age groups. While the full hike lasts up to 6 hours, a one-way trek from To Tei Wan only takes about an hour. From there, turn back or continue down a shaded path for another 2 hours to Big Wave Bay, where you can cool down with a splash in the open sea.
Besides the scorching sun in summer, it's the perfect escape from the cramped city and into the wild. 100% deserving of the best urban hiking trail in Asia by TIME Asia.
Insider tip: The best time to climb Dragon's Back is in Autumn (Sep – Nov). Opt for a private guide who can lead the way and provide local insights for you.
Admission: Free
Getting to Dragon's Back Trail Entrance at To Tei Wan:
MTR Shau Kei Wan Station Exit A3; from there, take bus 9 to To Tei Wan (30min, 6.90HKD) or flag a cab (10min, 50HKD)
5. Explore the Insta-worthy wooden pier of Sai Wan Swimming Shed
This was one of my favourite locations, and worth going for more than an Instagram snap. Come before dusk to catch the sunlight as you feel the waves crashing into the pier and watch boats sail past while the sun sets.
Sai Wan Swimming Shed was built by the government in the 1950s for residents who swam in the Sulfur Channel, but recently it's become more of a photographer's paradise than a place to swim. We found ourselves amongst other young couples and photographers, mostly locals, as we waited to admire the golden hour together.
Located on the western edge of Kennedy Town a few MTR stops away from Central, you'll be quickly transported away from the hustle and bustle of the city.
Insider tip: You can swim here if you're a strong swimmer. Some locals still do, but most are discouraged by strong waves in the area. 
Admission: Free
Getting to Sai Wan Swimming Shed:
MTR Kennedy Town Station Exit A; from there, take green minibus 58 (5min, 2HKD) or walk along Victoria Road until you see the red and white sign above (15min)
6. Lay back with NO ONE in sight on Cheung Sha's white sand beach
We dream of visiting that perfect white sand beach that stretches over miles with no one in sight. That's why Maldives tops the list for Singaporeans' honeymoon destinations. But you can get the exact thing less than an hour away from the main Hong Kong Island.
Cheung Sha Beach is the place for getting away from crowds and suntanning without a care for bikini bods. No one's gonna judge.

A short ride away on Lantau Island, the beach is over 3km long and split into two parts. While the lower eastern side has showers, changing rooms, shops and restaurants, you'll wonder if you've left civilisation at the spotless upper end of the beach. Those with suitable licenses can also make a grand landing by paragliding down from Sunset Peak!
Admission: Free
Getting to Cheung Sha Beach:
1. MTR Tung Chung Station Exit B; from there, take New Lantau Bus 11 or 23 from Tung Chung Bus Terminus and alight at Cheung Sha Ha Village (20min, 11.8HKD on weekdays, 19.2HKD on weekends and public holidays); OR
2. Take a ferry at Central Pier No 6 to Mui Wo (45min), then, take bus 1, 2, 3 or 4 to Cheung Sha Beach (20 mins, 11.8HKD on weekdays, 19.2HKD on weekends and public holidays)
7. Zipline across towering cliffs at Tung Lung Island
Source
This is one for the adventure seekers. Ziplining through sea cliffs is an unforgettable experience that should be on everyone's bucket list. While kept a secret from most, it's possible in Hong Kong at her lesser-known naturescapes at Tung Lung Island.
Source
Don't listen to advice that tells you to "think before you act" while you're at it, as the more you think, the more nerve-wrecked you'll become. Go straight for the kill and you won't regret the exhilarating swing overlooking scenic waters. Check out the ziplining tour and more here!
Admission: From S$119
Getting to the unforgettable experience:
Sunday 10am meet up at MTR Sai Wan Ho Station Exit A
8. Abseil down waterfall cliffs at Tai Mo Shan 
Source: @hikeclimbhk
Hong Kong has one of the most beautiful waterfalls in Asia. We've picked Ng Tung Chai Waterfalls on Tai Mo Shan as our favourite. You'll get a different feel at each of its 4 waterfalls, from ethereal falls shrouded in thick canopy to the most dramatic main falls where you can even abseil down its cliffs.
Source: @danieltheowl
Not only will the extensive falls take your breath away, the 1-2 hours hike past rural villages and old temples will show you a side of Hong Kong that you've never encountered before. You're free to sink your feet into the cool waters, enjoy the splashing falls against your back, and picnic under the rainforest trees.
Insider tip: Stay on the main path, as it takes you to ALL of the falls and will keep you safe, or opt for a private hiking tour.
Admission: Free
Getting to Ng Tung Chung Waterfalls:
MTR Tai Wo Station Exit A; from there, take minibus 25K or 64K KMB bus to Ng Tung Chai Village on Lam Kam Road (45min) and walk for about 350m until you see a path on the right
9. Ride a cable car with a glass bottom over the sea from Lantau Island
If you're afraid of heights, look away – this will be the longest 25 minutes of your life. This cable car ride will delight sightseers but could give you a slight panic attack. Imagine gliding across clear waters and vast greenery over 5 kilometres with a 360-degree view of your surroundings. Top, down, left, right – you'll feel on top of the world.
Aboard the crystal cabin, you'll be mesmerised by a bird's eye view of Lantau Island on the longest bi-cable ropeway in Asia.

At the end of the ride, within walking distance to Ngong Ping village, you'll find Tian Tan Buddha, the biggest sitting Buddha built outdoors in the entire world. It's so majestic, you'll feel utter zen. Reaching the statue is a whole other ball game; it takes a climb of exactly 268 steps. While you're there, visit Po Lin Monastery that's home to a whopping ten thousand Buddhas and grab a selfie with a buffalo!
We were over the moon when we spotted him. But he be like, "Meh". 
Check out our complete Ngong Ping adventure below!
Insider tip: Get fast-track tickets – skip the queues – and at cheaper prices on Klook.
Opening hours:
1. Ngong Ping 360 Cable Car: 10am – 6pm on weekdays, 9am – 6:30pm on weekends
2. Po Lin Monastery and Tian Tan Buddha: 10am – 5:30pm daily
Admission:
See official prices here, or be smart and book through Klook
Getting to Ngong Ping 360 Cable Car:
MTR Tung Chung Station Exit B, and follow the signs to Ngong Ping 360 Cable Car Terminal
10. Cycle into the idyllic life of Cheung Chau Island 
'
Small as it may be, Cheung Chau Island surprised me most with its vibrant character. Besides being home to one of the world's top 10 quirky local festivals, this charming little island is filled with interesting sights from a Mini Great Wall to a notorious pirate's hideout. Not to mention, there's a whole street dedicated to fresh seafood, making it one of the most popular local getaways.
You won't find any cars or buses on this tiny island, where the primary mode of transport is on bike or foot. But it's easy to get around – the main beach is only a 5 min walk from the pier, while Pak Tai Temple and the North Lookout Point overlooking the sea are a short cycle away. For those looking to stay a night, we spotted many B&Bs with cosy and colourful decor.
Insider tip: A local strongly recommended New Baccarat, the furthest restaurant from the pier, for the best seafood. Book a tour for a hassle-free island discovery inclusive of a hotel pick-up!
Getting to Cheung Chau Island:
Ferry from Central Pier 5, nearest MTR Hong Kong Station, to Cheung Chau
1. Ordinary Ferry Service (55-60min): 11.8HKD from Mon-Sat, 19.4HKD on Sun and public holidays
2. Fast Ferry Service (35-40min): 24.4HKD from Mon-Sat, 37.2HKD on Sun and public holidays
Experience Hong Kong like a local
Don't be a tourist, be a traveller. Explore the backyard of Hong Kong that's home to a hundred years of heritage condensed in a single village and the most majestic geological site in Asia. Through this trip, I realised that it's only through venturing out of tourist traps can we truly experience the wonders of nature and the rich culture of a country.
Next time you hear somebody whine that there's nothing but crowded streets and over-rated food in Hong Kong, show them this secret side.
Meet Klook, our trusty travel companion 
There's no better way to discover unique things to do at a destination and itineraries than through Klook. Short for 'Keep Looking', Klook is an online concierge for the best deals on unique travel experiences, tours, attraction tickets and more. With handpicked experiences for 42 cities around the world including Hong Kong, Taipei and Bangkok, the Klook website and app (Apple, Android) are the perfect travel companions.
And if you're worried that booking deals would be too much of a hassle, it took me barely two minutes to book and get instant confirmation for an activity on-the-go. They also have exclusive insider deals, so you can get a 3G WiFi device and Airport Express through the app at cheap prices.
What's more, TSL fans get to enjoy an exclusive $5 off when you book any activity with Klook! Simply key in the code [TSLKLOOK] at checkout to enjoy this special deal.
Note: Promo code is valid for first time users only till 31 Dec 2016. 
---
This post was brought to you by Klook.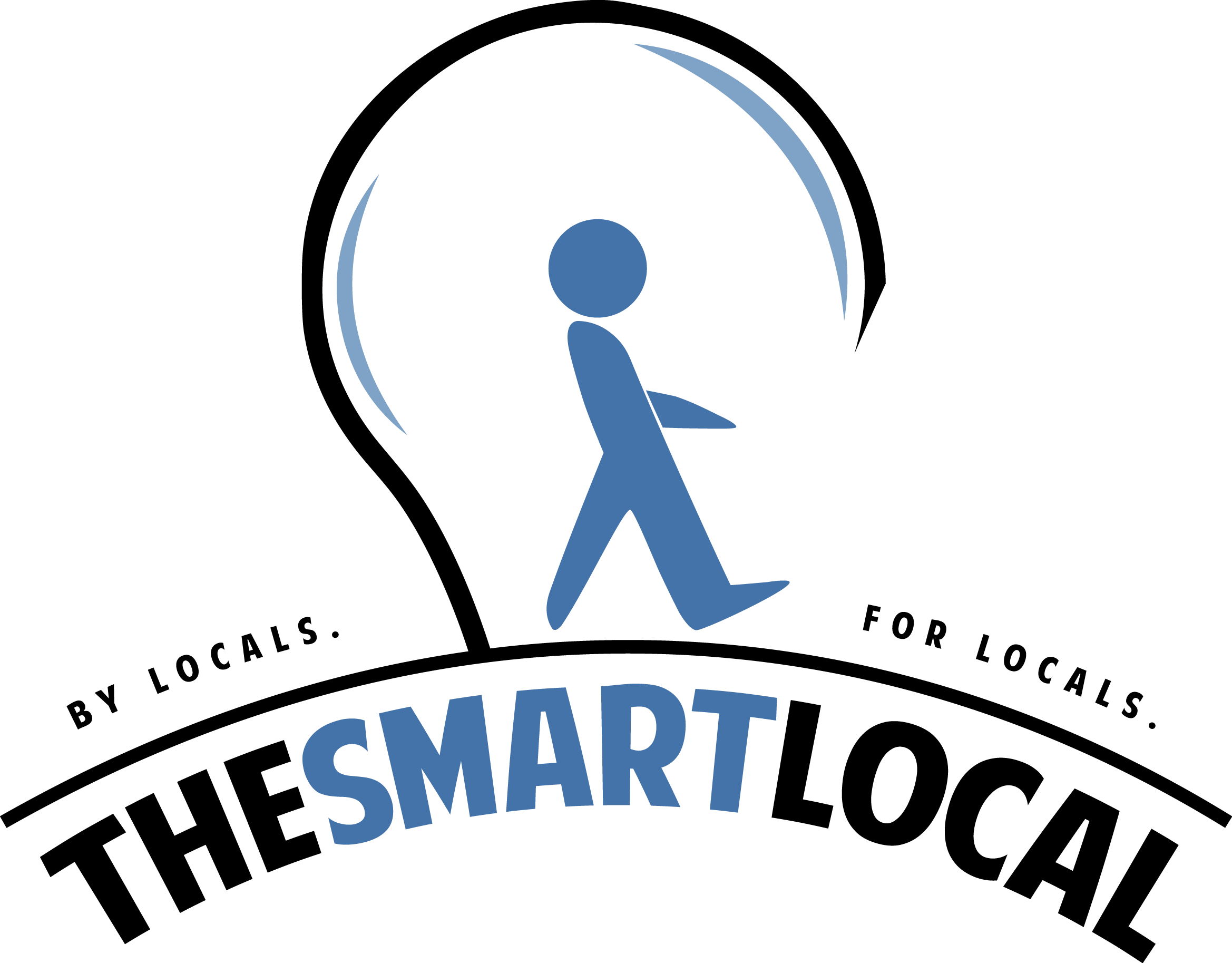 Drop us your email so you won't miss the latest news.