About ParaThai
A new Thai restaurant located in the brand-new ONEKM shopping mall, ParaThai aims to bring authentic Thai favourites to Singapore, altered to fit the local palate.
Walking into ParaThai, you'd be forgiven if you felt like you were entering an art gallery. Featuring abstract artworks adorning the walls, the ParaThai interior reflects the burgeoning Bangkok arts scene. With kitchen staff hailing from Thailand and and friendly service staff greeting you with wide smiles, ParaThai feels less like Singapore and more like Thailand.
Appetizers
Homemade Minced Pork in Rice Noodle Wrap – $6.90 for 4pcs
The Homemade Minced Pork in Rice Noodle Wrap was described to us as 'Thai chee chong fun', and we couldn't find another way to describe the dish as succinctly. The minced pork went well with the peanuts and fried garlic, and created a flavorful appetizer that was light on the stomach.
Homemade Pandan Leaf Chicken – $8.90 for 4pcs
ParaThai prides itself on using only handmade items, and the Homemade Pandan Leaf Chicken encapsulated that concept. Most other restaurants use machines to wrap the chicken tightly, but at ParaThai, the chicken is wrapped loosely, allowing the meat to breathe during the cooking process. This results in a very smooth and juicy piece of chicken, with a tinge of pandan to enhance the flavor.
Pandan Leaf Rice – $1.20
There are two rice options available at ParaThai, regular white rice and the traditional Pandan Leaf Rice. We opted to try the Pandan leaf rice, and were not disappointed. The rice has all of the soft, chewy texture of regular Thai rice, but also includes a sweet pandan flavor that went well with the food.
Mains
Stir-fried Pork with Basil Leaves – $11.90
Unlike most other basil leaf dishes, the Stir-fried Pork with Basil Leaves wasn't overly spicy. The basil leaves brought a small minty taste to the dish, and it was well-balanced – not too spicy, not too oily, ideal for the Singaporean palate.
"Crying Tiger" BBQ Beef Steak served with Homemade Sauce – $16.90
One of ParaThai's signature dishes, the 'Crying Tiger' Beef Steak with Homemade Sauce was the highlight of the meal. The meat was tender and chewy in the right parts, and it made eating this dish a breeze. The meat was seared perfectly, and the fatty bits melted in our mouths. The homemade dipping sauce served with it complemented the meat well, with a sweet and tangy taste.
Steamed Sea Bass with Lime and Chilli – $29.90
This dish was my personal favourite. The Steamed Sea Bass with Lime and Chilli features a sea bass swimming in a wonderful broth of lemon and lime, with a little bit of spice for good measure. The fish was de-boned, which made consumption fuss-free. The meat was soft and light, and tasted amazing on its own.
When eaten with the accompanying broth, the combination was heavenly. If you're only having one item on this menu, the steamed sea bass has to be it.
Tom Yum Soup with Sea Prawns – $19.90
You can't have a meal in a Thai restaurant without a great bowl of Tom Yum Soup, and this was one of the best I've had out of Thailand. It packs quite a punch though – both my colleague and I were reaching for our iced teas seconds after our first spoonful. Despite the spice, the tom yum soup had a sweet and tangy flavor, and was extremely light on the belly.
Traditional Thai Green Curry Chicken – $12.90
Another traditional Thai favourite, the Traditional Thai Green Curry Chicken was thicker than most other green curries on the market. Extremely flavourful, you could taste the curry paste in every spoon. The chicken was soft, and retained the meaty chicken flavour which meshed nicely with the rich curry.
Thai Style BBQ Pork Collar served with Homemade Sauce – $13.90
A similar dish to the above 'Crying Tiger', the Thai Style BBQ Pork Collar served with Homemade Sauce was similarly tender, and not excessively fatty, like usual cuts of pork. The meat wasn't particularly flavorful though – it seemed to rely on the dipping sauce for taste. Get this only if you don't take beef – the 'Crying Tiger' was superior in every way.
Stir-fried Mini Asparagus with Egg Beancurd and Mushroom
The final main dish on our list, the Stir-fried Mini Asparagus with Egg Beancurd and Mushroom provided some much-needed greens to balance out our meal. I'm not too fond of asparagus as a vegetable, and this dish didn't change my mind. The asparagus was bland and too chewy. The egg beancurd and mushrooms redeemed it though, bringing a savoury flavor to the rest of the dish.
Desserts
Mango Sticky Rice served with Coconut Milk – $6.90
A traditional Thai delicacy, the Mango Sticky Rice served with Coconut Milk reminded me of those I bought back in Thailand. The rice wasn't too sticky, and the mangoes were just ripe, resulting in a sweet-yet-sour taste that I really enjoyed. With or without the coconut milk, the rice and mangoes were divine, and I'll be ordering this the next time I'm at ParaThai.
Sweet Tapioca served with Coconut Milk – $4.90
The Sweet Tapioca served with Coconut Milk came out steaming, and its fragrance got me hungry again despite the feast we just had. The tapioca itself was starchy, which complimented the mild taste of the coconut milk. We felt this dessert was a little too heavy though, especially after the amount of food we went through. It would have gone down better on an emptier stomach.
Deep-fried Banana Fritters served with Honey – $5.90
These plain-looking Deep-fried Banana Fritters served with Honey didn't catch our attention when displayed beside the other desserts, and its taste didn't do much to boost its popularity. It didn't have the distinctive flour crisps that decorate regular pisang goreng, and it was way too oily. The honey dip did neuter the the excessive oiliness, but you'd be better served ordering the other desserts instead. Skip this.
Red Ruby served with Jackfruit and Coconut Milk – $5.90
Despite looking like a regular dessert you could order from any hawker centre, the Red Ruby served with Jackfruit and Coconut Milk tasted much better than any old bowl of ice kachang. It gives off an appetizing flowery fragrance, which is attributed to the inclusion of jackfruit. Light and refreshing, it's an ideal dessert to end off a hearty meal.
Thai Chendol – $5.20
ParaThai's take on a local favourite caught us by surprise. Usually served in bowls, the Thai Chendol was served to us in a cup, just like a regular beverage. The difference in serving styles didn't hurt it though – it's milky, sweet and rich, everything you'd expect from a great bowl of chendol. A must-have for all the sweet tooths out there.
Verdict
ParaThai feels homely, and it gave me a sense of comfort upon arrival. With a charming interior and warm service staff that are always smiling, ParaThai feels like a little piece of Thailand right here in Singapore.
Apart from the ambience, the food here is excellent. Authentic, fresh, and with ample serving sizes, ParaThai is a restaurant that I'd definitely recommend to friends and family. It's hard to find a good Thai restaurant with affordable prices – but ParaThai fits the bill perfectly.
Rating: 8/10
Getting There
Address: 11 Tanjong Katong Road , #02-23 OneKM, Singapore 437157
Contact: 6749 3134
Website: https://www.paradisegroup.com.sg/our-concept-11/?mn=pt
Opening Hours: 11.30am – 10.00pm daily (last order 9.30pm)
---
This post was brought to you by ParaThai.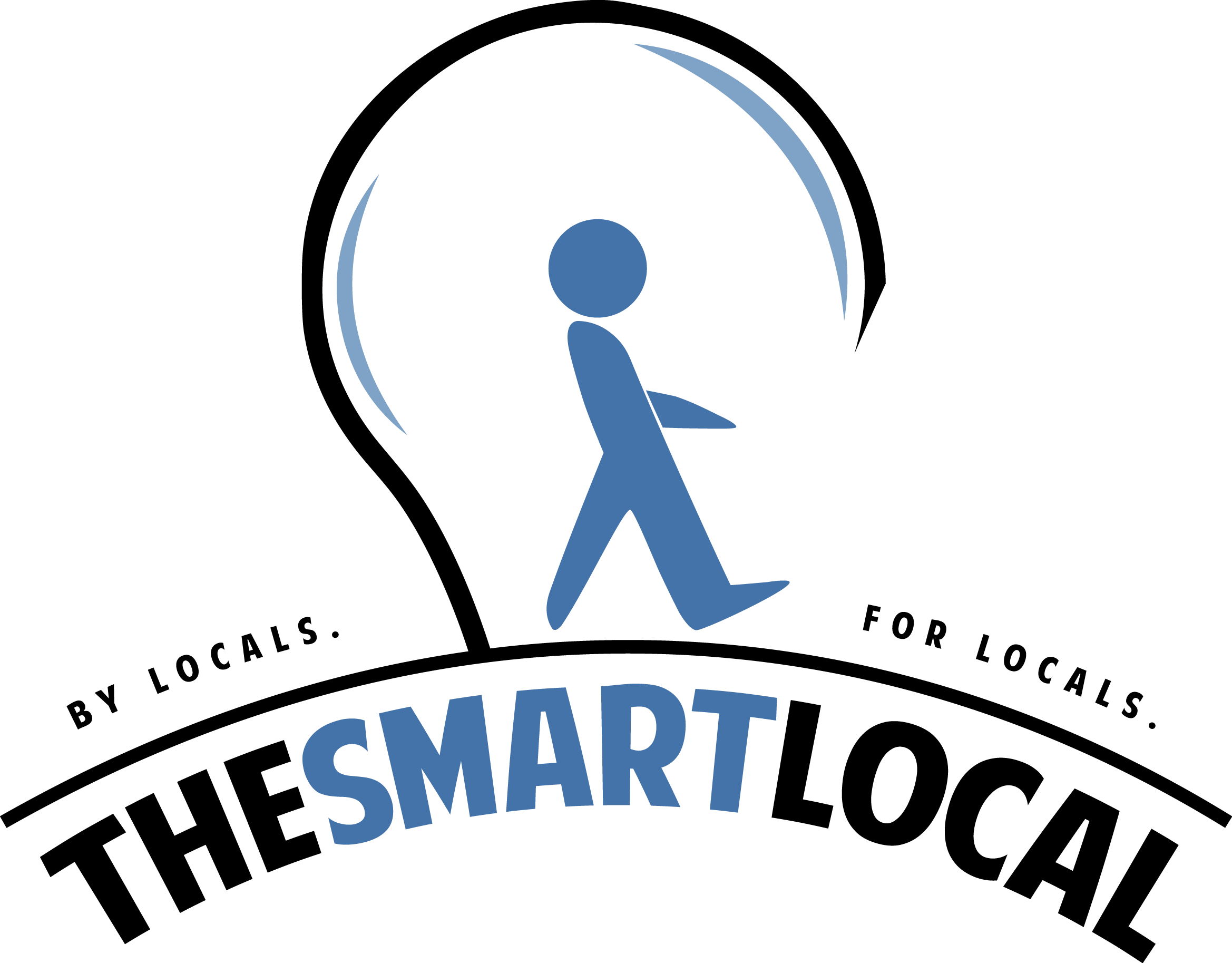 Drop us your email so you won't miss the latest news.