Now you can play with your food
Kuala Lumpur and Selangor have never been short of good eateries. When spoilt for choice, it can sometimes be difficult deciding where to eat next, but narrowing it down to a selection of restaurants with curious ideas and out-of-the-box dining is a good place to start.
We've put together a list of restaurants that dare to be different, boast creativity and stray away from the conventional. Whether they are a little weird and wonderful or completely bizarre, there's something about the food served in these places that will have you curious to try them out.
1. Ruyi & Lyn
Producing delicious meals to satisfy discerning Malaysian diners is no easy task in itself, but creating clever and original dishes with wow-factors can really set a restaurant apart. Ruyi & Lyn's menu is sophisticated and intriguing, with every mouth-watering dish marrying traditional Asian flavours with contemporary techniques and unusual combinations of ingredients.
This modern Chinese eatery has Instagrammers in a frenzy with its photogenic and truly unique Ruyi Sushi – a compilation of sushi that celebrates some of Malaysia's favourite meals in miniature form. Ruyi & Lyn has successfully captured the distinct flavours of nasi lemak, Hainanese chicken rice and sticky mango rice in bite-sized delights that are as appealing to the eye as they are to the palate. 5 stars for execution!
Other notably unconventional dishes include Eureka Green Tea Rice – puffed rice and seafood in rich green tea broth, A Star in Winter – wintermelon noodles in flavourful chicken and seafood soup, Journey's End – lamb with Thai green curry sauce, and Summer Breeze – a refreshing neon green cucumber sorbet with coconut ice cream and yoghurt.
Address: Level 4, Bangsar Shopping Centre, Kuala Lumpur
Opening hours: 12.00pm – 2.30pm & 6.00pm – 11pm daily. (Lounge is open as late as 2am)
Website: Here
2. Slappy Cakes
Everybody loves some pancakes now and then but sometimes we just can't be bothered with making them. Slappy Cakes in Publika offers an alternative that has the kitchen staff handling the messy, boring parts of the process and diners having the pleasure of flipping their own pancakes on griddles built into the table. Yes, we have found you a place where it is totally okay to play with your food!
Slappy Cakes offers a mix-and-match dining concept that allows diners to choose between four batters and a variety of sweet or savoury 'fixins' and toppings. Personalise the pancakes to your liking – if round is too mainstream for you then go ahead and get artistic with the shapes.
Needless to say, Slappy Cakes is the best place to keep kids (and the young at heart) entertained. Slappy Cakes serves breakfast all day.
Address: A3-G2-3A Publika, Solaris Dutamas, No.1 Jalan Dutamas, Kuala Lumpur
Opening hours: 9.00am – 9.00pm, Tuesday – Friday & 8.30am – 9.30pm, Saturday and Sunday
Website: Here
3. Okonomi
Sushi is incredibly popular among Malaysians, so it should come as no surprise that someone had the ingenious idea of enabling people to customise their own sushi rolls. The result is that many patrons end up like little kids in a candy store, with the 'let's have a bit of everything' approach.
With over 80 ingredients to choose from, diners can let their creativity reign. Think brown rice, strawberry, katsu chicken and asparagus in a soy wrap topped with bird's eye chilli, tempura crunch and honey mustard sauce. If that doesn't entice you, just make your own!
Address: A4-G2-02, Publika, Solaris Dutamas, Kuala Lumpur
Opening hours: 11.00am – 11.00pm daily
Website: Here
4. Signature By The Hill
Signature is a trendy gastro-lounge/restaurant and is one of five premium F&B outlets at The Roof, perched atop 1 First Avenue in Bandar Utama. Unless you've been living under a rock, you've likely heard about Signature's award-winning cocktails. These delicious and uniquely presented concoctions are unlike the alcoholic beverages you find in most other local bars and will have patrons eager to make their way through the entire specialty cocktail menu.
Anyone with an affinity for specialty drinks will let out an "ooh!" or "woah!" at first glance of the wonderfully illustrated and enchanting Signature beverage menu. There are plenty of cocktails to choose from but Signature's claim to fame is its Watermelon Slush, served up in half of a watermelon. Another thrilling favourite is a Malaysian staple with a twist – Milo Ais! No doubt you would like to also try the Fish Bowl (great for sharing with friends), Hawaii 5-O (served in a whole pineapple), Coco's Nutz (served in a coconut), Pink Elephant and Skittles Bomb.
Apart from incredible drinks, Signature also pleases the palate with its sensational gastronomy. If you're craving something sweet, try the Signature Chendol with a Twist.
Address: Sky Level, 1 First Avenue, Bandar Utama, 47800 Petaling Jaya
Opening hours: 5.00pm – 2.00am daily
Website: Here
5. Little Wonton
We are all familiar with the classic fried wantons served up at many local food stalls and dining establishments, but Little Wonton has taken these addictive bites to a whole other level. This chilled out eatery in Taman Tun serves a host of unique flavours in tiny air-fried packages – from Thai seafood or mushroom, onion & cheese to kaya banana and lychee with pineapple. Time to start experimenting! Word of warning: these crispy little things are very moreish!
If you're looking for something a little more filling than wontons, you could try Little Wonton's charcoal noodles, which are equally as satisfying and diverse in flavour.
While you're there you can also try the green curry, ABC soup, Korean sweet & spicy or vinegar, garlic and lychee options.
Address: 20-1, Lorong Rahim Kajai 14, TTDI, 60000 Kuala Lumpur
Opening hours: 12.00pm – 10.00pm, Tuesday to Friday & 11.00am – 10.00pm, Saturday and Sunday
Website: Here
6. Oh Scooter Cafe
If you're looking for a place to chill out and have a late night coffee, Oh Scooter! is somewhere you should definitely check out. This café sports a scooter theme with shiny Vespas on display and scooter-related images on the walls.
However, what this eatery is most famous for is their Cotton Candy Coffee. We know that got your attention! Instead of adding cubes of sugar to your coffee, add a fluffy pink ball of cotton candy instead!
You should definitely try a delectable scooter shaped macaroon while you're there – so cute! Even if macaroons are not your thing, you should get one just for the photo opportunity.
The owners of this place know that a little bit of theatre can do wonders when it comes to enticing customers, so many of Oh Scooter's offerings have playful elements. Quirky menu items include interesting combinations like Mojo Coffee – mojito with lychee and a drop or two of coffee.
There's also the Mermaid, a curious mix of macaroni, ham and egg in broth that you pour out of a teapot.
Address: Jalan USJ 21/10, Subang Jaya
Opening hours: 9.30am – 11.30pm, daily
Website: Here
7. Opium KL
This stylish resto-bar has a charming Shanghai theme that will draw you in. But it's the novelty cocktails that have people raving about Opium KL. Bet you would be curious to head on over there if we told you that you could be handcuffed to your beverage, right? Fifty Shades of Grey is not just a book; it's a sensual cocktail that will arouse your taste buds.
Other signature beverages include the Peking Man, the Shanghailander and the Forbidden City – all of which have key Chinese ingredients in line with Opium's theme. Cocktails are beautifully garnished, served in delicate ceramic bowls and complemented with snacks.
Opium KL also does a good job of incorporating Malaysian flavours in contemporary dishes such as its poppy seed flatbread with satay topping and banana fritters with aged cheddar and banana ice cream (the average pisang goreng just isn't gonna make the cut at a trendy place like this).
Tip: You can get yourself a cocktail loyalty card that entitles you to one free cocktail with purchase of ten. Great for group nights out!
Address: 50 Changkat Bukit Bintang, 50200 Kuala Lumpur
Opening hours: 12.00pm – 1.00am Sunday to Thursday, 12.00pm – 2.00am Friday, 4.00pm – 2.00am Saturday
Website: Here
8. Whimsical Gelateria & Caffe
If you've never heard of ice-cream with a savoury hot meal, you should really pay Whimsical Gelateria & Caffe a visit. The menu here is as out-of-the-box as it gets.
Whimsical's Salmon Gelato & Potato Rosti waffle sounds like something you would eat in a bizarre dream. But it's very real and actually pretty popular among diners who have tried it.
Another fascinating dish is the Rise & Shine breakfast platter – pancakes topped with beef bacon gelato and served with a side of sausages, turkey ham, scrambled eggs and cheery tomatoes.
You can also find the famous Cielo Dolci Nasi Lemak Gelato here (you either love it or just can't wrap your head around this strange marriage of textures and flavours served cold).
Address: D2-G3-05, Solaris Dutamas, No.1 Jalan Dutamas 1, 50480 Kuala Lumpur
Opening hours: 11.00am – 12.00am, daily
Website: Here
9. Dal.Komm Coffee
When it comes to deciding on the next café to visit, KL residents are spoilt for choice. However, Dal.Komm Coffee (straight out of South Korea and into Malaysia) stands out with its extensive menu comprising of beverages with unusual flavours and combinations of ingredients.
If you're looking to cool off on a warm day, try something usual like Dal.Komm's Iced Sweet Potato Latte or Iced Honey Grapefruit. A popular pick among customers is the Lemon Dazzling Bingsu – a delightful combination of citrus flavoured shaved ice, vanilla ice cream and a zesty lemon tart.
If you just feel like having a piping hot cuppa something then give the Orange Choco Cube Coffee or Aloe Vera Latte a go.
Dal.Komm Coffee will be revamping its bingsu menu in the next couple of days, but if its festive new concoction, Christmas Melon Bingsu (shaved ice with succulent rock melon, vanilla ice cream and a mini slice of cheesecake), is anything to go by then you can rest assured that the new bingsu range will be equally as sensational!
Address: 61, Jalan SS21/37, Damansara Utama, Petaling Jaya, Selangor
Opening hours: 9.00am – 12.00am Monday to Thursday, 9.00am – 1.00am Friday, 10.00am – 1.00am Saturday, 10.00am – 12.00am Sunday
Website: Here
10. JEQ In The House
JEQ In The House's menu has subtle quirks that give a unique spin to ordinary menu items. One of its most popular orders is the theatrical Espresso Bomb – a beverage that arrives at the table in two parts; a glass cradling a large chocolaty espresso ball and a bottle of hot milk to pour over it. This is perfect for anyone planning to sip a drink over a long relaxed brunch with friends.
Another dish that is a feast for the eyes is the Volcano Egg – an oven baked egg that puffs up like a meringue (visually impressive indeed).
If you're not very adventurous but want to have something that still has a thrill factor, try the Big & Long Breakfast. Try some cake while you're at it – yum!
Address: No. 19, Jalan 17/45, Section 17, 46400 Petaling Jaya, Malaysia
Opening hours: 11.00am – 11.00pm Monday to Friday, 10.30am – 11.00pm Saturday, 10.30am – 10.30pm Sunday
Website: Here
Meals don't have to be boring
The expression 'out-of-the-box' doesn't necessarily mean something is totally bizarre; it is just a way of saying something pushes the envelope. Have you come across other restaurants with unique menus? Do let us know in the comments section below!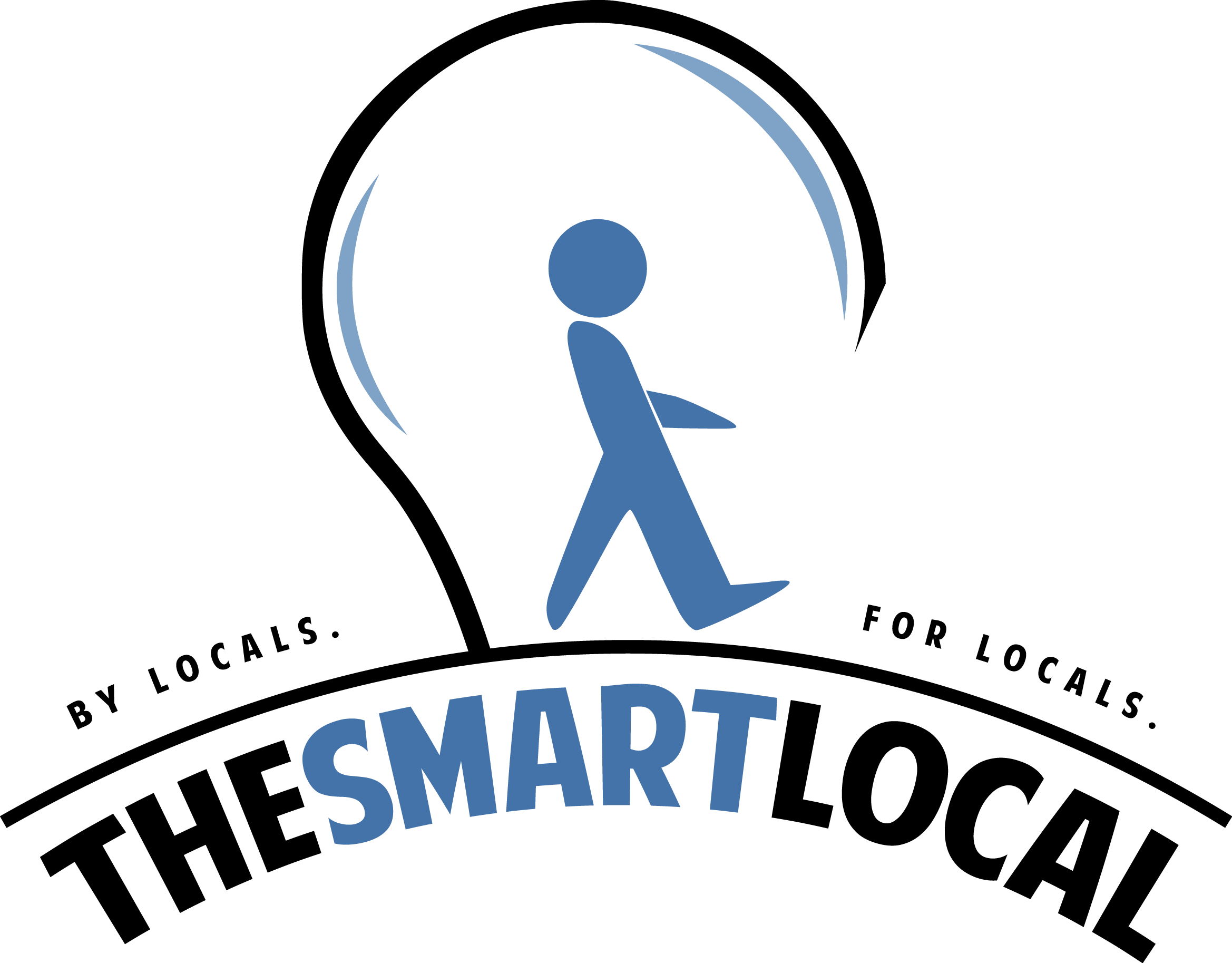 Drop us your email so you won't miss the latest news.