Bromance Without Judgement
There is a very fine alphabet between bromance and romance. Don't get us wrong, there's absolutely nothing wrong with a closely-knitted group of bros, or 2 guys dating for that matter. But it does gets awkward when people start questioning if you're romantically involved with your #1 homeboy.
A gentleman who actively celebrates his friendship is cool, but it's strange how there's a "stigma" involved. I've seen friends deliberately jio a third and fourth wheel to explain themselves. Why's it okay for 2 girls to shop for swimwear together, but when guys do so, it's suddenly confusing?
So take it from a girl: there is no shame in bromance. At least not until you reach the tipping point. The last thing you want is for girls to check you out and go, "he's hot but it's a pity he's attached."
How much is too much, though? To make things simple, I have benevolently clarified the grey areas so guys can stop feeling conscious, and girls can quit judging. Here are 10 things bros do that are completely acceptable.
Bros Over Everything In The Universe
1. Helping each other out at a gym workout
I mean, who else can you trust with seeing you all hot and sweaty when pumping it up in the gym? Gyming solo is cool, but going with bros is even better. They can help you out with exercises, and sometimes make an excellent competitor. If you're a major bro-crastinator, you can count on a homie to force you out of your hole for a fruitful session.
How much is too much:
When you start asking your bro to feel your muscles and touch your abs to see if they've gotten firmer. Or when you have to be within a 3 metres radius of your bro at yoga because it feels awkward to be apart.
2. Watching a movie together
No girlfriend? No problem. If the new Star Wars film in theaters demands to be watched, then watch it you will.
Besides, planning a group movie outing to avoid looking bromantic is not worth the stress of coordinating timings with military precision. Plus, that one annoying dude who has already watched it will try to spoil it at least once during the pre-show dinner.
How much is too much:
You start crying into your bro's sleeve during a sad scene (a.k.a every Nicholas Sparks story ever), wailing "wah last time my ex and I also lidat."
3. 'Coincidentally' needing the loo at the same time
When we dine out in groups, going to the ladies alone seem to be every girl's inherent fear. Once the jio has been extended, a massive girl band will be on their way. Yet when guys do so, reactions are not quite the same.
Let's examine the very process of digestion. If you went for a meal together, you're bound to need the gents at the same time, amirite? No shame in that! Besides, toilet conversations are sometimes some of the most philosophical ones. Also see: Shower thoughts.
How much is too much:
Standing next to each other at the urinals and not following the golden rule of 'one urinal apart'.
4. Cafe bro-pping / food-hunting for the 21st century man
It could be the soft lighting or even softer cushions, but cafes often seem like they're exclusive to groups of women bobbing their heads to Taylor Swift's We Are Never Getting Back Together.
Nevertheless, a gentleman should never deny himself the simple yet expensive pleasure of instagramming latte art and plated dishes.
How much is too much:
When you share a rainbow cake. I mean bruh, it's a rainbow cake.
5. Priming yourselves up for the ladies together
Two heads are always better than one. Bad hair cuts can be traumatising, so ensure that you have some trusty mates to help you choose a new 'do. If your bro's insistence (delusion) that "ladies love that grunge and nirvana vibes" comes between the love of his life, you gotta intervene.
Caring for appearances isn't just for ladies, and sacrificing your male ego for greasy hair isn't worth it. After all, there is nothing more attractive than a well groomed gentleman.
How much is too much:
Using your spit on your mate's hair, that's probably too personal for anyone's liking. Unless it's his preference, then you're all good!
6. Having a staycation with your bromies
From ah boys to men, you'll find your time becoming more Prada and less Cotton On, and you'll want to max out whatever bro time you get with the lads in between school or work.
Staycations are a great idea for a budget 'holiday' away from distractions. Spend some quality time together in a testosterone-packed room, battle it out in a game of dota, or play drinking games all night long.
How much is too much:
Showering together to 'save time'. You are not in an army camp.
7. Going shopping together and buying the same item
Like all appearance-based predicaments, it is recommended you get a second opinion, especially from your snazziest GQ reading mates. They know their shit.
Shopping is more fun with friends, and they can help you chope a place in the fitting room or cashier line. Gone are the days when shopping is archaically described as a sport for ladies.
With male-centric boutiques and bespoke clothiers, it's hard to resist the lure of dressing like Harvey Specter. But, just don't be a douche like him.
How much is too much:
When getting a second opinion means going into the changing room together to see if 'nice anot'.
8. Crashing at a bro's place late at night
After marathoning a 12 hour session of FIFA 15, there is no way to move out of your classic PS4 hunch. Your hands would be frozen in the outline of your controller.
Why kill yourself physically and mentally by believing you can't crash at a bro's place because he has but one bed? It's 5am and you're tired. Give yourself a break.
Man up, and just sleep.
How much is too much:
Drawing yourself closer to your bro in the middle of the night because you just had a nightmare and you need a hug and his voice to soothe you.
9. #OOTD
The most important question when seeing a really well taken not-selfie on Instagram – who took it?
#OOTD is a fairly sensitive task that requires great precision to execute. Lighting, angles, and background must be specifically curated to ensure maximum like-factor, or to use as a profile picture on Tinder.
Who do you trust with such a delicate task? Your closest confidants and comrades, of course! They've seen you sweat, snore, and style by now. They definitely got your angles.
When you rarely see your dudes and need a great photo to commemorate the broccasion, what you need is a reluctant stranger to do the deed.
How much is too much:
When you need your bro to teach you how to pose and adjust your fringe for you 1489327 times. Or when you ask the impromptu photographer to re-shoot because one of you looked fat in it.
10. Playing wingman to a bro at the club
At any social gathering that gives you the likelihood of getting some – no matter how slim – you need to maximise those probabilities to ensure maximum attractiveness to the opposite sex.

Source

Source
No dude at the club is complete without his entourage of gentlemen making him look as good as possible. Unless, you look like Ryan Gosling, having your band of brothers by your side offers decent moral support to ensure you leave with at least an Instagram handle by the end of the night.
How much is too much:
Constantly looking back at your mate for self assurance that you're totally nailing it because chances are you are the most unsubtle being on earth in that moment and she has already seen right through you.

Source
Even if you end up with nothing, let yourself down but not your hair. That haircut was expensive! Party the night away – there's no better company than that of your dudes, who will stick by you thick and thin, girlfriend or not. That's the measure of a true bro right there.
Round your bros up at Chivas Brotocol
Update: The party is not over but you can still follow Chivas Singapore on Facebook and @chivassg on Instagram for future updates!
Test the strength of your brotherhood at the Chivas 12 Brotocol Launch Party on the 28 Nov, 11pm at Zouk, where you can take part in challenges and party your hearts out. Stand a chance to win exclusive Chivas merchandise – and for the ultimate band of brothers, a limited edition Chivas Night Magnum.
True friends are hard to find. Friends you call brothers are even harder to come by. Show your appreciation by jio-ing them to the event, but do keep things PG13 if you're in public! When in doubt, refer to TSL's BROTOCOL© above.
---
This post was brought to you by Chivas Singapore.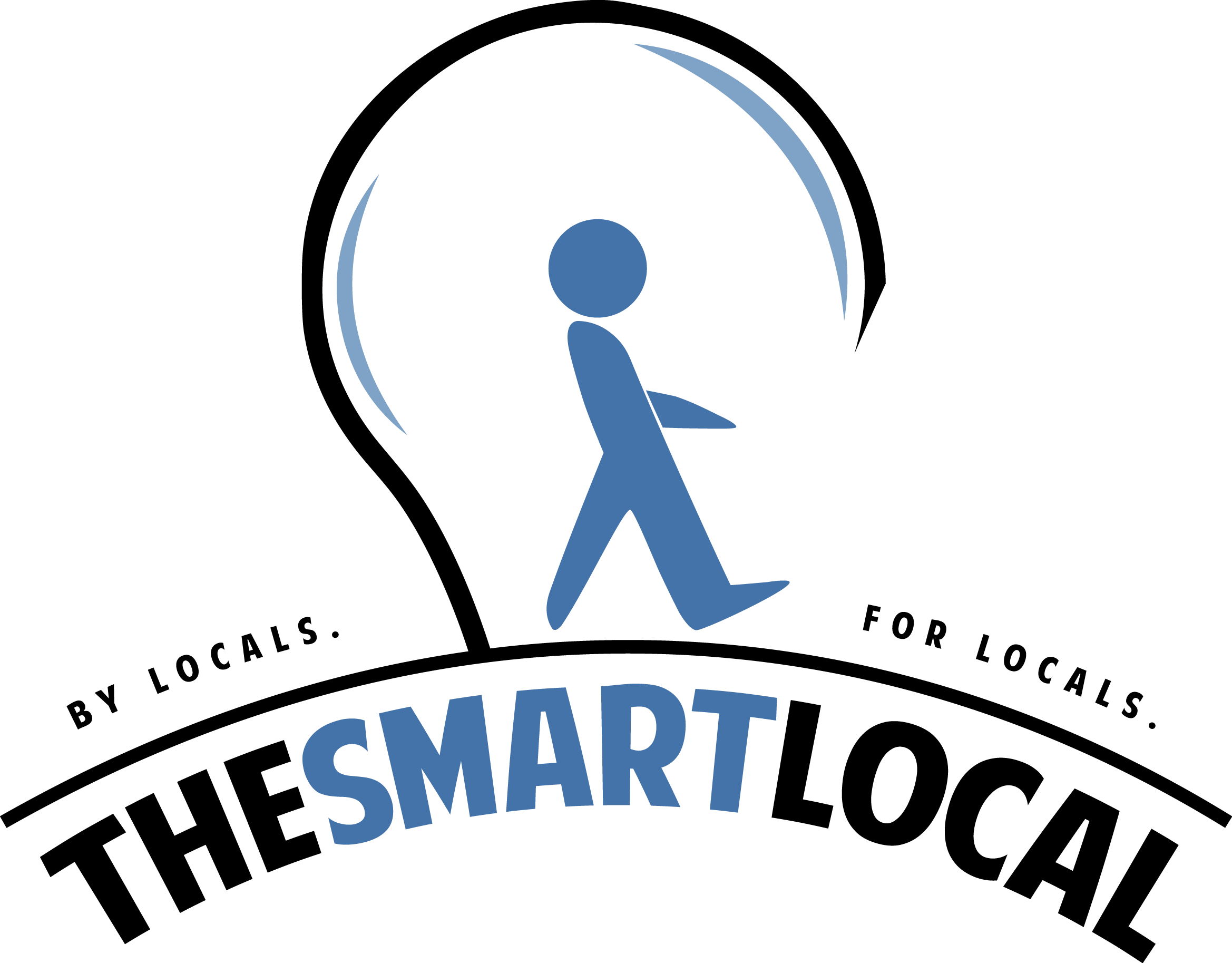 Drop us your email so you won't miss the latest news.