Escape the crowds!
With locations like Krabi and Boracay increasingly drawing in the tourist dollars, it's hard to find a secluded location for a vacation nowadays. Most popular destinations are overcrowded with people, and nobody wants to jostle for space on a crowded beach – there are far better things to spend your vacation time on.
These are locations littered throughout South-East Asia with untapped travel potential. From white, sandy beaches to towering volcanoes, there's something on this list for all those looking to escape the crowds.
1. Togian Islands, Indonesia
While The Maldives might still be a top destination for travellers everywhere, there's a hidden group of islands in Indonesia that brings you the tropical experience without burning a hole in your pocket. Enter the Togian Islands!
The Togian Islands offer you an opportunity to live the life of a castaway, away from the distractions of the modern world. Seclusion isn't the only perk that the Togian Islands provide. Ever wanted to swim with jellyfish? Well, in the Togian Islands, there lies a freshwater lake filled with jellyfish. The amazing thing about this? These jellyfish don't sting at all!
The waters around Togian are filled with a rich wide array of marine life, and makes for an ideal spot for snorkeling or scuba diving. Other things to do include taking a day trip to Una Una Island to hike up a still-active volcano, and paying a visit to the indigenous Bajau people, commonly known as sea gypsies.
Source
Finding a place to stay in Togian Islands is easy, despite its obscure location. Togian Island Retreat has quaint cottages right beside the coastline, while Kadidiri Paradise Dive Resort provides accommodation and diving lessons for those seeking to learn.
Getting to the Togian Islands presents quite a challenge. You'll have to make your way to the towns of Ampana or Gorontalo first. Take a plane into the city of Luwuk, before grabbing a taxi to either town. Public ferries that take you to Togian depart from both towns daily.
Estimated costs:
Round trip from Singapore to Gorontalo : SGD$680
Flight from Gorontalo to Luwuk : $43++
Lodging for 5 nights : SGD $13/night – $65
Total estimated costs : > SGD$831
2. Phu Quoc, Vietnam
Are you looking for a beach experience similar to that offered in Phuket, but without the touts and crowds? Look no further than Phu Quoc, voted The Cleanest and Most Beautiful Beach In The World' by ABC News in February 2008. With such acclaim thrust upon its shores, it's no wonder that Phu Quoc is steadily rising on many travelers' must-visit lists.
Apart from its beaches, Phu Quoc offers night squid fishing tours, which give you an opportunity to catch your own sotong for dinner! Don't worry if you don't manage to catch anything though – the crew will prepare squid congee for you.
Regular snorkeling and fishing tours are available as well. For travellers not into fishing, Phu Quoc has waterfalls nearby Duong Dong Town, fishing villages open for visiting, as well as night markets to get your grub on. Be sure to catch the sunset from Pho Bo cafe, overlooking the lighthouse and the local shrine!
Phu Quoc has a wide range of resorts to choose from, with luxury locations like La Veranda and Saigon Tourist Phu Quoc Resort, and cheaper places like Paris Beach Resort for the less affluent among us.
Getting There:
Vietnam Airlines has two flights a week flying directly to Duong Dong Airport from Singapore.
Estimated costs:
Round trip from Singapore to Duong Dong : SGD$210
Lodging for 5 nights : SGD$54.88/night – $274.40
Total estimated costs – > SGD$484
3. Sapa, Vietnam
Famous for its rugged scenery and cultural diversity, Sapa, or Sa Pa, is a frontier town in northwest Vietnam, lying in the Hoang Lien Son mountain range near the Chinese border. Host to many hill tribes, Sapa is an ideal location for trekking, with various mountain and rice terrace ranges for tourists to scale.
There are plenty of activities available for recreation in Sapa. Take a day or two to climb Fansipan, the highest peak in Vietnam, or experience a homestay with the locals. Solo biking is another popular tourist activity there, giving you the freedom to explore Sapa at your own pace.
Do note that the weather in Sapa is unpredictable, so check the weather reports before planning your trip. For travellers looking for a more relaxing experience, pay a visit to the many spas in Sapa or take up a traditional Hmong sewing class by the locals.
There are a large number of affordable rooms in the city, with places such as Sapa Graceful Hotel and Topas Eco Lodge located conveniently in the city center, with easy access to many of the attractions around.
To get there, you'd have to first take a flight to Hanoi. From Hanoi, you could take a train , or grab a ride on the Sapa Express Bus that departs daily at 7am. For a little more adventure, you could rent a motorbike and ride up to Sapa, but be warned – it's a ten-hour ride, and not recommended for novice riders.
Estimated costs:
Round flight from Singapore to Hanoi : SGD$226
Lodging for 5 nights : SGD55/night – $275
Total estimated costs – > SGD$501
4. Bromo Tengger Semeru National Park, Indonesia
Bromo Tengger Semeru National Park, located in East Java, is home to the two iconic Indonesian volcanoes from which the park derives its name. Mount Bromo, the more famous of the two, is easily recognized by the constant billowing of white smoke from its caldera. Mount Semeru, the highest peak in Java, is one of Indonesia's most active volcanoes, with minor eruptions every 20 minutes.
The main attractions in Bromo Tengger Semeru National Park are of course, the trekking trails up the volcanoes, but there are plenty of other sights to see while you're there. Take a walk across Laut Pasir, a sea of fine volcanic sand located at the base of Bromo, and visit Poten while you're there, a Tenggerese Hindu temple.
Other attractions include Madakaripura Waterfall, a stunning waterfall where Indonesian national icon Gajah Madah was said to have meditated, and Lakes Ranupani and Ranu Regalo, two misty lakes at the base of Semuru.
There are plenty of accommodation options around the park, with resorts like Java Banana Bromo Lodge and Grand Bromo Hotel located a stone's throw away from the park. If you want to get closer to nature, camping in the park is permitted but prior registration is required.
Getting There:
The nearest major airport is in Surabaya, served by over 6 flights daily from Singapore. From Surabaya, it's a three-hour ride to the park.
Estimated costs:
Round trip from Singapore to Surabaya : SGD$146
Lodging for 5 nights : SGD$26/night – $130
Total estimated costs – SGD$276
5. Pulau Tiga, Malaysia
Pulau Tiga is a little-known island off the coast of Sabah, but most of us have probably seen it in one way or another – Pulau Tiga was the shooting location of the first season of Survivor!
A popular location for snorkeling and scuba diving, Pulau Tiga is home to various hard and soft coral, a wide range of tropical fishes like Yellow Snappers, and plays host to mating cuttlefish during August.
Activities in Pulau Tiga aren't limited to the sea – you can take a journey to the mud volcanoes for a relaxing mud bath, which is said to have healing properties, or look out for the many species of wildlife living here, such as proboscis monkeys, flying foxes, hornbills and monitor lizards.
Accommodation on Tiga is limited though, with two resorts available, Pulau Tiga Resort and Borneo Survivor Resort. For a cheaper option, rooms at the Sabah Parks Base Camp can be booked as well, although it comes with minimal amenities.
Getting There:
Tiga is only accessible by boat, with ferries departing from Kuala Penyu and Kota Kinabalu daily. You can reach Kota Kinabalu with flights from Singapore daily, while Kuala Penyu is a 2 hour ride away.
Estimated costs:
Round trip from Singapore to Kota Kinabalu : $141
Lodging for 5 nights : SGD$120/night – $600
Total estimated costs : > SGD$741
6. Ko Rong Island, Cambodia
The second largest island of Cambodia, Ko Rong, also known as Monkey Island, is a relatively new settlement, only being established as a tourist destination in 2008.
While Ko Rong looks like any other island on first glace, this jewel of an island is unlike most other South-East Asian offerings. There are barely any roads in Ko Rong, and the only ways to get around are by foot or boats.
There are marked walking trails throughout the island, but most of the island is made up of jungle. However, if you can get over the lack of transport, Ko Rong offers over 43 kilometers of untouched beaches of varying lengths and coloration.
The main attraction on the island is the High Point Adventure Park, an adventure course featuring suspension bridges and walking wires, which takes you up to the highest points of Ko Rong. For everyone else with a fear of heights, take a walk down the beaches at night, and you'll be greeted with the amazing view of phosphorescent plankton. With minimal development and light pollution, Koh Rong has the ideal conditions to take in this dazzling spectacle.
Ko Rong caters to different forms of travellers, with Island Boys, a backpacker central, Monkey Island, a beachside bungalow resort, and Tree House Bungalows, a collection of treehouses and bungalows beside the beach.
Getting There:
Ferries depart from Sihanoukville Province daily, with two different ferry options available. The slow boat leaves 2-3 times daily, with a travel time of 2-3 hours. The fast boat takes an hour, and leaves twice daily. You can grab a flight to Phonm Penh, before taking a van up to Sihanoukville.

Estimated costs:
Round flight from Singapore to Phonm Penh : SGD$278
Lodging for 5 nights SGD$55/night – $275
Total estimated costs : > SGD$553
7. Pulau Kapas, Malaysia
Have you ever had the fantasy of waking up to clear waters, with the smell of the sea filling your nostrils? At Pulau Kapas, you can do all that and more! A designated marine park, Pulau Kapas offers breathtaking natural scenery, clear waters for scuba diving or snorkeling, and isolation from the rest of the world.
Kapas is a small island, where everything is accessible by foot. It takes fifteen minutes to cover the entire island, excluding the jungle trek. Isolated from most forms of civilisation, Kapas is ideal for people looking to escape the monotony of city life.
The northernmost coast of the island is a hotspot for turtle watching, and reef sharks have been spotted there as well. If you're feeling adventurous, take a trek through the jungle trails, bringing you to a picturesque spot in the eastern side of the island.
Being a small island, there are only a few small resorts, but most of them offer basic accommodation. Locations such as Kapas Beach Chalet and Kapas Island Resort should keep you comfortable throughout your stay here.
Getting There:
Ferries to Kapas leave from Marang, a 45 minute journey from Terengganu. You can make your way to Terengganu via bus or plane, both of which leave daily.
Estimated costs:
Round trip from Singapore to Terengganu : $119
Lodging for 5 nights : SGD$25/night : $125
Total estimated costs : >SGD$244
8. Siquijor, Philippines
Hands up if you've always wanted to experience fireflies around you in the flesh. Many of us have never seen these elusive creatures, yet in Siquijor, they sparkle brightly every night, covering the island in a eerie glow, giving it the name 'Isla del Fuego', which translates to 'Island of Fire'.
Siquijor is home to many natural formations, like Cambugahay Falls, an impressive three-tiered waterfall, Cantabon Cave, a massive cave that requires one and a half hours to trek through, and Balete Tree, an old tree revered by locals. The coastline of Siquijor consists of sandy white beaches, which is as good a location as any to get your tan on!
Siquijor has some unique accommodation options, like Guiwanon Spring Park, which has elevated huts over a mangrove lagoon. If you're looking for something more traditional, locations such as Czars Place and Kawayan Holiday Resort will cater to your every need.
Getting There:
Both Cebu Pacific and Philippine Airlines have flights to Dumaguete, which has several passenger boats departing daily to Siquijor.
Estimated costs:
Round trip from Singapore to Dumaguete : SGD$477
Lodging for 5 nights : SGD$109/night – SGD$175
Total estimated costs : SGD$652
9. Rai Leh, Thailand
Many of us have experienced rock climbing in artificial conditions, but all our experiences pale in comparison to natural rock climbing. If you're up for an adrenaline-pumping experience, look no further than Rai Leh! With over seven hundred routes up the majestic limestone faces, Rai Leh draws tourists in from all countries with the promise of a hard climb and a breathtaking view at the end of it.
With a reputation as one of the premier rock climbing locations in the world, most visitors to this island come with climbing in mind. However, there's plenty of other things to do In Rai Leh as well! Pay a visit to the Sleeping Indian cliffs, named after its uncanny resemblance to an actual sleeping Native American, or take a walk to Phra Nang cave, a cave with formations that glitter like diamonds.
Accommodation in Rai Leh is varied, with options like Railay Cabana Bungalows for the budget traveller, and Rayavadee, Phra Nang for those who feel like splurging.
Getting There:
Only accessible by boat, getting to Rai Lei is possible via boats from Ao Nang and Krabi. Ferry services are also available from Ko Lanta, Ko Phi Phi and Phuket Town. Tiger Airways has direct flights to Krabi and Phuket flying daily.
Estimated costs:
Round trip from Singapore to Krabi : SGD$115
Lodging for 5 nights : SGD$31/night – SGD$155
Total estimated costs : SGD$270
10. Pulau Dayang, Malaysia
For a true kampong experience, head down to Pulau Dayang in Malaysia. With long, untouched stretches of sand and amazing sunset views, staying in Dayang takes travellers back to the good old days.
Known primarily as a diving location, Dayang offers over ten dive sites for serious divers. Activities in Dayang aren't limited to just diving though – there are plenty of long beaches for relaxing walks, fishing spots and island hopping experiences.
Be sure to go stargazing, as Dayang has minimal artificial lightings, enhancing the stargazing experiences here.
Lodging here is only available at Dayang Island Resort, with rooms ranging from longhouses to regular air-conditioned rooms.
Getting There:
You can reach Dayang via ferry services that depart from Mersing Jetty daily. Getting to Mersing Jetty requires a four-hour bus or car journey from Singapore.
Estimated costs:
Round trip from Singapore to Mersing : SGD$70
Lodging for 5 nights : SGD$85/night – $425
Total estimated costs : > SGD$495
11. Kelimutu, Indonesia
Imagine three lakes side by side, all colored differently. Sounds too good to be true? Well, I'm glad to inform you that this is in fact, reality. Kelimutu is a volcano in the island of Flores in Indonesia, featuring three crater lakes of varying colors. Unlike other color-changing lakes, the lakes in Kelimutu are unpredictable in their color variations.
The volcanoes, although breathtaking, aren't the only spectacles in Kelimutu. Natural hot springs can be found near the Kelimutu National Park entrance, and the nearby waterfall is a popular picnic spot amongst local youth.
Lodging can be easily found along the main roads around Kelimutu, with unique locations like Kelimutu Crater Lakes Eco Lodge, an eco-friendly lodge that uses solar power and recycles water. Another popular site is Bintang Lodge by Tobias, the only lodging with a working Internet connection.
Getting There:
Kelimutu is located in Flores, Indonesia, 65 km and 84 km away from Ende and Maumere respectively, the closest cities with airports. You'll have to grab a ride on a bus or car from either city to get to Kelimutu. Both Ende and Maumere have flights from major hubs in Indonesia like Jakarta.
Estimated costs:
Round trip from Singapore to Ende : SGC$627
Lodging for 5 nights : SGD$15/night – $75
Total estimated costs : > SGD$702
Explore!
With all these hidden gems around us to explore, there's never been a better time to pack your bags and head out! Grab a bunch of friends and make your way over to these obscure locations now!
I can read minds. You will also like: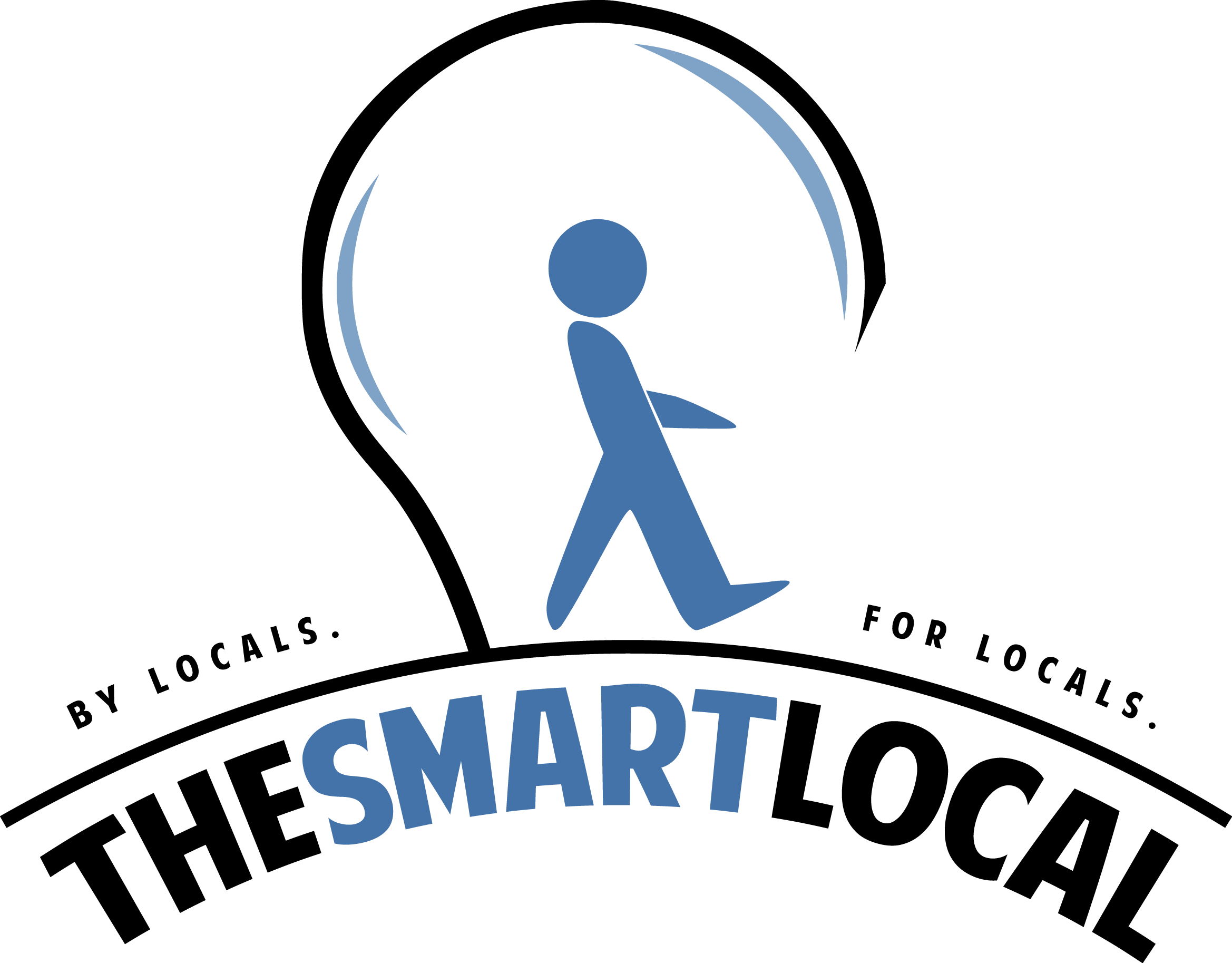 Drop us your email so you won't miss the latest news.