Ad-Venturing into the great unknown
Singapore is known as a 'Garden City'. Internationally, we are lauded for having trees lining our roads and our clean streets. No, seriously – ask any foreign friend of yours and it's likely they will say their first impression of our sunny little island is that it's "clean and green".
With such a beautiful island, there is no better way to fully appreciate the flora and fauna than by participating in fun and thrilling outdoor activities. From tree-climbing to ziplining, this list is going to bring you out of your comfort zone and into the great unknown – but don't worry, it's going to be fun.
1. Kayak through a mangrove swamp at Khatib Bongsu…
The last time I heard anything about mangroves was in my Sec 4 Geography lesson, but I still vividly remember how fascinated I was when I learned that our concrete jungle hides areas like Khatib Bongsu, which has tons of biodiversity to behold.
Instead of walking around the marshlands aimlessly, kayak through the Khatib Bongsu waters for a tranquil experience that will transport you out of Singapore and into an oasis of epic serenity!
To start, you can join completely free social groups such as Singapore Adventurous & Nature-Lovers. Along the way, keep your eyes peeled and ears opened for exotic species of wildlife such as the Ashy Tailorbird and Great-Billed Heron.
For more information on what else to do around Khatib Bongsu, you can read our guide to the North here.
2. … or paddle your way from Pasir Ris Park to a fishing kelong
For those looking for a little more excitement, you can even kayak to a local kelong – an offshore platform predominantly built with wood – and enjoy a terrific meal cooked with the freshest catches of the day after that!
Not to worry if you are an inexperienced kayaker or are afraid of capsizing in the middle of the vast waters, AdvenTOUR ensures that you will be taught basic kayaking skills by professionals before you paddle confidently to the kelong.
For the price of $105 per pax, you will get 3 action-packed hours of kayaking, starting from Pasir Ris Park and ending up at a kelong for a hearty meal.
3. Rent a fishing boat with your kakis at Sungei Ulu Pandan
When talking about fishing, most locals think of either Bedok Jetty or Changi, but there's a relatively unknown fishing spot that will delight all you Westies.
Located at Clementi, Sungei Ulu Pandan may very well seem, erm, ulu… But make the journey to the West and you will find that there are in fact many hidden treasures in this area.
Anglers will be glad to know that there are two fishing grounds nestled at Sungei Ulu Pandan: one along West Coast Road and another at Penjuru Road.
The Pandan waters are home to fishes such as tilapia and catfish, so brave the heat and exercise some patience to be rewarded with a big catch. Even better, make friends at the same time by chatting up the other anglers and exchanging tips!
To maintain the reservoir's water quality, please only use artificial bait to catch dem' fishies – this is vital because Singapore lacks water resources, and EVERY. DROP. COUNTS. Also, collect some brownie points for yourself by practicing catch-and-release procedures to maintain the fish stock in a reservoir!
For those looking for some heavy-duty fishing, hidden in a kampong hut at a secluded pier behind the Cycle and Carriage Factory lies a secret fishing boat rental service known only as "Ah Cheng". At a charge of $80 per head, your kakis and you will be brought out into the open sea for a fun fishing expedition. You can contact Ah Cheng at 94313191 to arrange for a fishing trip!
4. Abseil down Singapore's ONLY real rock wall at Dairy Farm
I always thought Dairy Farm was a farm filled with moo-ing cows. Boy, how wrong I was. It is in fact a nature park that offers a host of outdoor activities such as hiking or mountain biking – and for rock-climbing enthusiasts, it is home to the only natural rock-climbing quarry in Singapore!
If you are an adrenaline-junkie, head to Dairy Farm to scale up the natural rock wall and abseil down the cliff for a surge of euphoria.
There are both bolted and natural climbing routes, but if you're a beginner, you might want to follow some veteran climbers from the Dairy Farm climbing group who will guide you along. After all, your safety is of utmost priority – and we don't want any broken heads or bones, do we?
5. Learn how to climb a tree, because why not?
For an unconventional but extremely cool workout, consider tree-climbing. And no, you don't have to be Tarzan to do it well.
Enroll in a tree-climbing course that will teach you the fundamentals of the sport, and find your entire body being strengthened along the way. Prices start at $52.90 per 3h session, and if you are a student, there's a discount of $3! Who knows, for those battling a lifelong fear of heights, this may be exactly what you need to get rid of it.
If you're looking for a more social activity, you can even join a group of recreational tree-climbers for a truly unique and enjoyable experience. And if someone asks you what you did over the weekend, you can nonchalantly say "Oh nothing much, just climbed a few trees." #lifegoals
6. Zipline across Bedok Reservoir
Forest Adventure is newly revamped, with higher platforms, longer crossings, and 4 ziplines across the water. Here, you can engage in a whole range of obstacle courses, including a Tarzan Swing from 9.3 meters in the air, before ending the session pulled along by gravity on a zipline at Singapore's only treetop obstacle course at Bedok Reservoir.
Other obstacles here include The Sherwood Crossing, which consists of walking on small wooden octagonal planks up in the air, as well as the relatively easier Indian Bridge, which was a horizontal "ladder" among the trees. You'll get a 20-minute briefing before going up among the trees to ensure all safety aspects are covered.
Due to the popularity of the course, do call Forest Adventure at 8100 7420 to make reservations beforehand. Check out our review of Forest Adventure.
7. Explore the unprocessed beauty of Coney Island on 2 wheels
Coney Island is one of the up-and-coming adventure spots in Singapore for its scenic environment that is barely found anywhere else in Singapore. To explore the island and get some exercise in, consider the evergreen option of cycling on two wheels.
After all, there is no better way of soaking in the idyllic charm and tranquility than by cruising slowly on your bicycle through the undiscovered nooks and crannies of the island. To do so, you can either rent a bike from one of the rental shops at The Punggol Settlement, or bring your own bicycle.
Read our guide to Coney Island here.
8. Step out of your comfort zone and learn to work as a team with OBS
Most of us have heard of Outward Bound Singapore (OBS) before as "the thing" that all student leaders go for when in secondary school. OBS is famous for getting participants to step out of their comfort zones, showing them that they're capable of so much more than they expected of themselves. Whether it was because of the bonding while conquering the high elements or encouraging friends to persevere during kayaking expeditions, most participants acknowledge that they come out from OBS as better leaders and team players.
If you're no longer in school but would like to learn invaluable life skills that will help you survive whatever lemons life throws at you, OBS is a great option to explore! On top of that, they'll teach you about environmentally-friendly habits too, so you can play your part in ensuring that you don't leave carbon footprints behind.
If you're interested, you can sign up for Outward Bound Singapore (OBS) Open Enrolment Programme in June or December. Find out more here.
9. Discover an untouched diving site at Pulau Hantu
Attention all divers, you don't need to go to neighboring countries just to dive anymore – we have our own diving spot within Singapore waters! Visibility may not be excellent, but at Pulau Hantu you can find a variety of marine life such as damsel fishes, seahorses, corals, and if lucky, even a sea turtle!
As there aren't any regular ferries to Pulau Hantu, you might have to check with private boat operators at West Coast Pier or Marina South Pier for transport to the island. Alternatively, PADI certified divers can join The Hantu Bloggers for volunteer-guided monthly dive trips to the island which costs $150, excluding dive equipment rental.
10. Pesta Ubin
Pulau Ubin is the last kampung (village) in Singapore and it's resplendent with rich cultural and natural heritage. Not only can you visit the beautiful Chek Jawa wetlands to explore one of Singapore's richest ecosystems, you can also participate in a Sensory Trail which showcases the different plants you never knew we had, including the Pandan and Banana plants.
If you are feeling a lil' more gung-ho, explore the beautiful island further and challenge yourself to hiking at the island's highest peak – Puaka Hill. Not only will you be rewarded with a good workout, you'll also be treated to a breathtaking view. What's more, the trail was only opened to the public recently, so you'll win bragging rights if you conquer it before your friends. Score!
Pulau Ubin holds so much more treasures than we know. To show appreciation for the magnificent little island and allow Singaporeans to celebrate this underrated part of our country, there's a whole host of activities lined up at Pesta Ubin – the Ubin Open House 2016. Pesta Ubin is a month-long event held from the 14-15 May 2016 weekend to 11-12 June 2016 weekend.
One of the highlights of Pesta Ubin is the opportunity to go Quarry Kayaking with OBS and RP in June. Ahhhhh I can barely contain my excitement! More details will be released in the weeks to come, so stay tuned to the OBS website for more updates.
Update on 16 February: 2017: This event has ended.
I'm ready to be one with nature!
Draw yourself out of that potato shell and into your #fitspo mode – after all, healthy-livin' is your first step towards body-lovin'. Head outdoors to feel the breeze in your hair and the lightness in your heart.
Don't be mistaken, you don't need to be a treehugger to get in touch with nature – you just need to be willing and ready to go on an adventure.
That being said, while enjoying the fresh air outside, remember that the beauty of nature is a blessing we all have, and that we should do our best to preserve our wonderful habitat.
It's not just flashy actions that make a difference – small mindful tweaks such as keeping to the designated routes instead of trampling over the poor grasslands, or picking up that annoying piece of tissue that sullies the otherwise-clean landscape all make an impact.
If you love the Earth but aren't exactly sure what are some eco-friendly baby steps you can take, join camps such as a Nature Appreciation Programme that will teach you all about unconventional and really cool ways to be environmentally sustainable, while at the same time heightening your interest and appreciation for Mother Nature. Win-win!
OBS March Holiday Nature Appreciation Programme
Outward Bound Singapore (OBS) is organising a series of activities for youths and their family to learn more about our environment and the great outdoors in the upcoming OBS March Holiday Nature Appreciation Programme (N.A.P) held from 14 to 18 March 2016.
Participate in guided tours, trails, and hands-on activities led by knowledgeable guest speakers and skilled trainers in N.A.P, learn how to appreciate and do your part for the environment, and you will be thoroughly immersed in Ubin's rustic charm.
Registration for N.A.P closes on 11 Mar 16, 12pm. So click here for more details on the family-friendly programme.
Also, if you'd like to lend a hand to protect Mother Nature, OBS also organizes Project IsLand-A-Hand (PIAH) where you can take part in meaningful activities such as reforestation,coastal and swamp cleanup, and bird box construction at Pulau Ubin and Coney Island.
The last PIAH happened in March 2016, and the next one will be in September. Keep a look out for exact details in the near future on the OBS Facebook Page.
---
This article was brought to you Outward Bound Singapore (OBS) and the National Youth Council (NYC).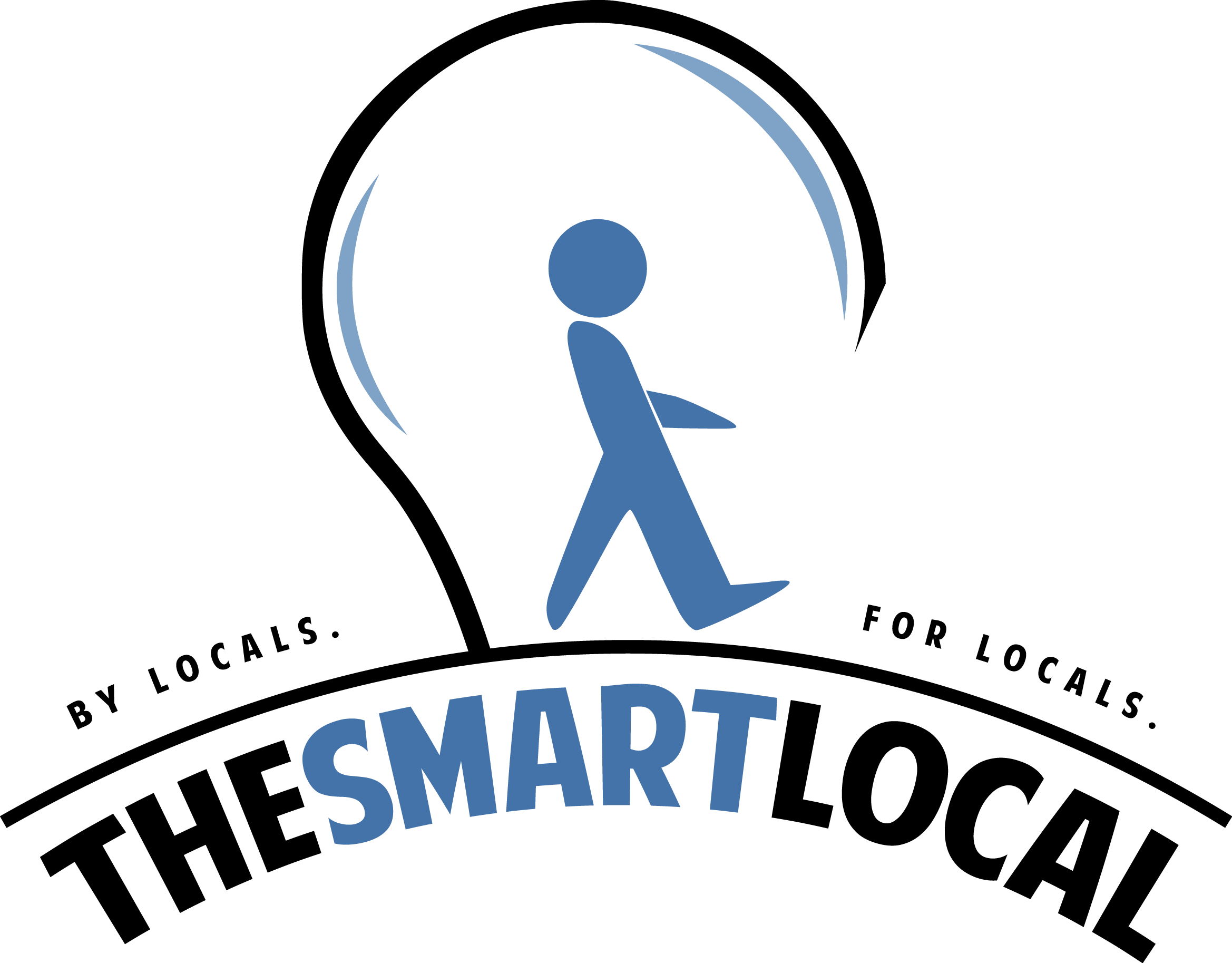 Drop us your email so you won't miss the latest news.