New mum and newborn checklist
---
In the early stages of my pregnancy, I used to find myself waking up in the middle of the night to the same recurring nightmare. The dream? Going into early labour having not bought a single thing to prep me for life with my youngling. No newborn onesies, no crib, no diapers – nothing. 
This fear kicked my nesting instincts into overdrive, and I bought all the things I needed… and then some. After three and a half years and two babies, I can safely say that I wasted a lot of money making ill-researched purchases that I ended up regretting. To help you avoid the same rookie shopping mistakes I made, here's a newborn checklist of the bare essentials you'll need to prep for life with an infant:
PSA: This article is not sponsored. Brands listed are truly tried, tested and loved by this mother.
Read more parenting content here: 
---
Baby care
---
1. Clothes – Bodysuits and sleeping suits
---

Zipper long-sleeved bodysuits I opted for with my second child to make dressing him a lot quicker
Image credit: Kimberly Wong
Having dressed two children from infancy till present day, trust me when I say your baby will be living in onesies and sleepsuits for the first few months of his or her life. You'll need an equal ratio of long-sleeved onesies for the nights or trips to air-conditioned malls and short-sleeved ones for day-time use. 
One of the issues I initially faced when dressing my newborn was getting the onesie over my children's delicate heads. So with my second child, I stocked up on zippered and kimono-style button-up onesies. And since babies are notorious for the number of diapers they soil in their early years, do yourself a favour and get two-way zipper bodysuits for easy diaper changes.
Nights can be cold and you don't want to have to totally undress the baby just to access a poopy diaper. Two-way zipper sleepsuits help you keep the top half of the baby's body nice and cosy while you get the deed done – a total game changer when your baby has done an explosive poo at 4AM whilst still half-asleep.
Go for the ones with built-in mittens and booties so you can skip buying mittens and socks altogether. You can pick up some zippered bodysuits on the cheap at Cotton On Kids and Next.sg.
Mom hack: Size up & shop for clothes based on baby's estimated weight
Micro fashion is unbearably cute, I know, I too am a victim of purchasing bloomers and dungarees that my baby only got to wear once or twice. But when most babies grow a whole size every month, you'll want to resist buying totally impractical but 200% cute AF newborn clothes.
Babies are capable of growing up to 1.5 inches per month, so if your baby is around the 3.5KG mark, you'll be better off sizing up and starting them out with 0-3 months onesies. Expect it to be roomy in there for a bit, but this is way more cost-effective than buying smaller sizes to only use them for a couple of weeks.
I started off with 10 pieces of each size category because I wanted to be a minimal mum. If your obstetrician tells you your baby is underweight at the 2KG mark, then you can then purchase a few newborn pieces to supplement your baby's existing wardrobe.
---
2. Swaddles or sleepsuits
---
Swaddles have oft been lauded as a must-have baby item to mimic the warm embrace of a mother's womb and keep your baby from jolting awake from pure reflex in the middle of the night. 
Image credit: @alohakaala
But if you can't wrap a popiah without all its liao spilling out, then traditional swaddling will pose quite a challenge. You're better off investing in a few "instant" swaddle wraps/sleep sacks that come with velcro, buttons or zips. 
You'll need different sizes when your baby grows, but unlike swaddles, this is an item that's more likely to sell on Carousell to help you recoup some of your losses.
I found that traditional swaddles do come in handy as if you desperately need a baby blanket, burp cloth or towel. It even doubled up as a changing mat once when I badly needed to lay some form of protection down on a public changing station before changing my baby's diaper. So having one or two around the house doesn't hurt.
---
3. Burp cloths and bibs
---

Image credit: @adenandanaisaustralianz
One thing you'll pick up on your journey as mum or dad is that in addition to pooping a lot, babies also are known for spitting up milk – a lot. It's in your best interest to load up on at least a handful of burp cloths to throw over your shoulder to prevent having your back covered in milk or vomit.

Kill two birds with one stone with Aden & Anais' Burpy Bibs that pull double duty as burp cloth and bib that will pretty much catch all saliva and drool when your baby starts teething.
---
4. Non-toxic diapers
---

Image credit: @ellaria_rus

Take it from someone who's been pooped and peed on, and battled her fair share of blow-outs, soiled bed sheets – don't just settle for the cheapest diaper brand in the market.
Cheap disposable diapers are infamous for hiding all sorts of chemicals such as chlorine, dyes containing heavy metals and phthalate. And when your baby is going to be wearing this for hours on end, you might want to fork out a little more for organic, all-natural diapers or even think about jumping on the cloth diaper bandwagon.

Having tried all the big brands from Drypers and Merries to independent ones like Offspring Inc. and Rascal + Friends, here are the only diaper brands I buy to this day:

Tip: Don't buy newborn diapers in bulk. One or two packs will suffice, then buy according to your baby's growth spurts.
---
5. Baby bathtub
---
It's a motherly instinct to want to give your child the absolute best. This even extends to spending ridiculous amounts of money on frivolous things your baby doesn't really need, all in the name of maximising his/her comfort. 
But if experience has taught me one thing, it's that you don't really need to spend $75 on a branded tub with a heat-sensitive plug. A $15 Ikea tub or a foldable ezbuy one will serve you just as well. 
Tip: Opt for tubs with drainage plugs. This will come in handy in the future when you need to give your crawling baby quick rinses.
---
6. Shower and grooming essentials
---
There are a couple of standard items every mum-to-be should have on hand for your baby's first and subsequent showers. Babies can be susceptible to eczema flare-ups or allergic reactions when their skin comes into contact with harsh chemicals or strong artificial fragrances, so you'll want to stock up on some baby-friendly body wash and shampoos. 

Image credit: @sheamoisturebaby
Sites like iHerb have a good and affordable range of baby washes and shampoos to keep your bubs smelling fresh and their skin moisturised. Look out for nasties in the form of parabens, phthalates, mineral oils and sulfates and you'll be safe.

Other shower essentials you'll need: 
Towel – you don't necessarily have to buy a special baby towel, just one that's a suitable size

Non-talc powder* for extra sweaty babies

Nappy balm on standby for sudden diaper rashes

Room and bath thermometer* – I did without either of these things by using my elbow to test for a suitable water temperature.

Baby nail clipper

Baby wipes – you'll need these for those infant poopy diapers, so it's recommended to purchase wipes in bulk.
*Items are optional
---
7. Cot and non-toxic mattress
---
I'm all for smart purchases that will give me more mileage, and as far as baby bed options go, a convertible cot is a long-lasting investment that'll see your newborn through toddlerhood. 
Unlike bassinets with their weight and size limitations, a crib and its various configurations will give you the flexibility to co-sleep, let your child sleep independently through most of his/her infant life and even double up as a toddler bed until your child eventually outgrows it. 
Even then, you'll be getting a good five to six years of use out of it.
When it comes to baby mattresses, you'll find no shortage of them out there. That being said, not all cot mattresses are toxic-free thanks to polyurethane foam, formaldehyde and other chemicals lurking beneath the surface. Read up on mattress off-gassing and stay woke!
Natural, non-toxic mattresses don't come cheap but are well worth the peace of mind! Plus, you'll find them conveniently on Pupsik and Lazada.
---
8. Mattress protectors
---
Mattresses don't come cheap. That's exactly why you'll need to stock up on more protectors when your little love arrives. Because no matter how many precautions you take, one way or another, your baby is likely to poop, pee or projectile vomit all over the bed.
Cot mattress protectors are on the affordable side and a bamboo one will only set you back around $43. 
---
9. Changing mat
---

Image credit: @grandmere.et.grandpere
You might be tempted to follow in the footsteps of Western mommies and get yourself a standalone changing table, but trust me, you don't want to risk your baby falling from that height when they start squirming and rolling over.
My personal recommendation: a waterproof padded changing mat. Not only is it portable enough for you to stow when not in use, you can easily place the mat in the middle of your bed to give yourself more of a "safe zone" during diaper changes. Line it with a towel for extra cushiness or just leave it bare because things will get messy.
---
10. Car seat
---
For those of you who own cars, you'll want to have your baby car seat ready and installed when you're towards the tail-end of your final trimester. This is the safest way you'll be able to transport your baby home from the hospital.
And while a lot of mothers out there wax lyrical about the Doona – a car seat cum stroller contraption – this mother is going to point you in the direction of a newborn to toddler car seat and a stroller that is car seat compatible with the help of adaptors.
Strollers from brands like Cybex come with travel system adaptors that can fit your car seat onto the body of your pram
Image credit: @_.f.r.a.n.c.e.s.c.a._04
This is mainly because the doona comes with a weight limit of around 15KG or 32 inches, but they'll outgrow it soon enough. Convertible newborn to toddler car seats give you way more mileage and cost about the same price as the Doona, if not cheaper if you opt for a secondhand one off carousell and give it a good wash.
---
11. Baby carrier
---

Image credit: Kimberly Wong
Newborns sleep a lot, and if you don't want to be restrained to the bedroom all the time, you might want to consider "wearing" your baby around. Babywearing also comes with a string of benefits from less crying to helping stabilise your baby's heart rate and improving the breastfeeding relationship and bond between mother and child.
If you don't own a car and are thinking about braving public transport journeying back home from the hospital with your newborn, a newborn-friendly baby carrier like the Baby K'Tan will keep your baby snug and protected.
My baby carrier has been that one trusty baby item that has seen me through the toughest of days. Developmental leaps, teething, sick babies, nap times – you name a difficult parenting situation, and I've probably used the carrier to comfort and hold my babies to tide them through it.
---
Postpartum care
---
While you're busy stocking up on all the things your little bub might need, it's easy to neglect your own needs. Here are some things that will you need to save you from painful and awkward #labourpains when you're tackling the confinement period back at home. 
---
12. Sanitary pads
---

Image credit: @thehoneypotco
Remember the blissful nine months of pregnancy where you didn't experience a single period? Well, once you pop that baby out, expect to spend quality time with great aunt flo for a good month or so. Don't fret, it's an absolutely normal part of birth and how your body clears out the blood and tissue it's stored up for your baby over the months.
While your hospital will probably gift you a spare pack of maxi pads to take home, you'll want to stock up on your favourite brand of pads back home. You can even try some maternity pads for funsies, some of them come infused with herbs like mint and lavender to make you feel minty and fresh. 
Expect your flow to be moderate to heavy so make sure you get extra long night pads
---
13. Nursing pads
---

Reusable nursing pads
Image credit: @fortheburrow
Once your breastmilk kicks in, you'll need nursing pads to keep yourself from wetting your clothes. Not all nursing pads are created equal, but brands like Lansinoh and Pigeon are pretty reliable and will keep all your excess milk contained.

You can even go the sustainable route and get reusable nursing pads or those silicone suction breast pumps to save your precious milk instead.  
---
14. Nipple Balm
---
Image credit: @mamareadybox
Having a baby sucking your boob around the clock is tough work, and if you've got a biter on your hands, nipple balm will go a long way to bring you cracked and sore nipples some comfort. Opt for an all-natural concoction to ensure your baby isn't ingesting any chemicals. 
---
Mum and newborn baby checklist of things you need before giving birth
---
If you're well on your way to your EDD with little to nothing prepared for your little one's arrival, don't worry.  This list of mum and baby essentials will ensure you have all the things you need to care for a newborn baby, fresh out of the hospital. Do note that this list is the bare minimum you'll need to tackle life with a newborn, and isn't comprehensive. 
For more motherhood content, check out our other articles here: 
---
Cover image adapted from: @sheamoisturebaby, @adenandanaisaustralianz, @alohakaala, @ellaria_rus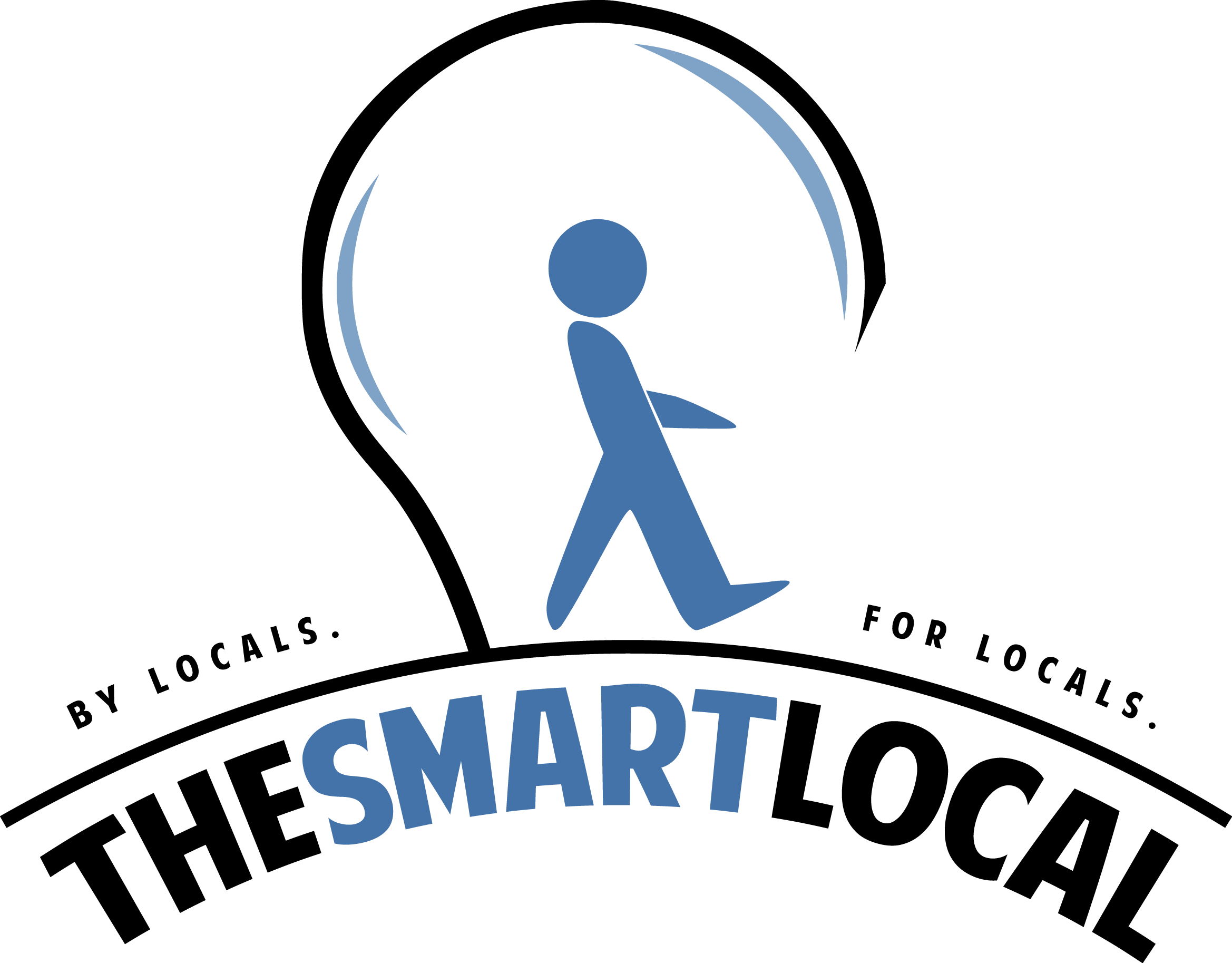 Drop us your email so you won't miss the latest news.