More Than Soya Bean Milk
When I think Mr Bean, their Classic Soya Bean Milk and pancakes come to mind. After all, these have become my breakfast staples every weekend. But did you know there's a whole other side to their menu unknown to most Singaporeans?
Mr Bean pushes out new products regularly to keep customers excited with their offerings. Their innovations have kept them relevant, even 20 years after they started.
Mr Bean is celebrating its 20th Anniversary this year, and with them being recognised as a Top Brand in Influential Brand's 2015 results, we decided to sample some of the creations. Here are 10 items of their menu that you need to try for yourself.
1. Soy Porridge
When I was growing up, my mum used to ta bao chicken porridge for me whenever I was sick. So, when I tried Mr Bean's Soy Porridge, I was surprised that it still had that sense of homeliness to it despite being prepared differently. To make the porridge, rice & millets are cooked first. Then, just before serving, the pre-cooked rice and millets are cooked again in Mr Bean's fresh soya milk. Yes, you read that correctly – cooked in fresh soya milk.
Remember when your mum put way too much water in the rice cooker so instead of getting rice, you got porridge for dinner? No such mistakes here – the grains are cooked to perfection so you get a nutritious bowl porridge with a choice of toppings such as spicy minced chicken or chicken meatballs. I especially liked the you tiao that comes with it because it's crisp and not oily.
2 – 3. Hazelnut Royale Pancake & Kaya Cheese Pancake
Mr Bean's pancakes are as synonymous to the brand as their Classic Soya Bean Milk. Many of us have our personal favourites flavours like kaya and red bean. But that's also one of the reasons why we overlook some of the more interesting options like the Hazelnut Royale or Kaya Cheese Pancakes.
The Hazelnut Royale Pancake is filled with hazelnut cream, not too sweet but still rich in flavour. For a little bit more bite, crunchy buckwheat bits are mixed into the cream filling. It might be a little strange at first though, if you're more accustomed to the smoother cream fillings of the other variations. Nevertheless, I am a fan of chunky peanut butter and the filling is basically a chunkier version of Nutella. And I mean, who doesn't like Nutella?
The Kaya Cheese Pancake on the other hand, is a combination of two of their more popular flavours. Personally, I would never have thought of putting these two breakfast spreads together. But strangely enough the smooth Laughing Cow cheese and the sweet kaya work well together to create a rich pancake that will satisfy any breakfast craving.
4 – 6. Pearly Taro, Matcha Azuki & Lychee Pop
Singapore's tropical weather often makes us crave an ice cold drink to make living a little more bearable. And Mr Bean's Classic Soya Milk has been my go-to drink for when I'm feeling a little hot and bothered, from the weather that is.
The strange thing is that I've noticed the many different flavours of soya milk Mr Bean had on offer but never had the guts to try them out. I can't help it – I'm a creature of habit. But when I finally got round to tasting three of their more unique concoctions, I was pleasantly surprised. Who would've guessed that soya milk blended well with so many different flavours?
The Pearly Taro Soya Milk and the Matcha Azuki Ice-Blended are the easier ones to palate because the flavours are more complementary to soya milk. But I never in a million years would have put lychee and soya milk together. And the best part about the Lychee Pop? The little pearls filled with sweet lychee juice that pop in your mouth.
7. Soy Frozen Dessert
Everyone knows how hipster ice cream parlours are all the rage now – you know you're guilty of taking gratuitous selfies of yourself eating ice cream from these hipster places. But the next time you're planning an ice cream run in the North, visit Mr Bean's outlets at One North or Yew Tee Point because they serve scoop ice cream!
These dairy-free and vegetarian-friendly options come in a variety of flavours that include Black Sesame, Belgian Chocolate and Green Tea. But my personal favourite is the Mao Shan Wang Durian because you can taste the richness of the durian and you wouldn't even realise that the ice cream was soy-based.
The bad thing is that they are only available in two stores at the moment. But the good news is that Mr Bean is in progress to launch this in a few other stores in the near future!
8. Savoury Beancurd
Does savoury beancurd sound a little strange to you? It definitely was to me. The sweeter, the better I always say.
But when I tried this dish, I was intrigued. Like Soy Porridge, it comes with a variety of toppings like Spicy Chicken & Mushroom as well as Vegetarian Floss made from spun soy fibres. That and the combination of sauces give the beancurd a spicy and savoury kick to it. I have to admit that the flavours together take a little getting used to – my colleague and I didn't fancy it too much – but it's definitely worth a try for fans of savoury food.
9. Soy Biscuit – Pineapple & Salted Bean
I've been a fan of Mr Bean's Soy Biscuits for as long as I can remember. But the new and improved version of these biscuits come pre-packaged so you can throw one or more into your bag for when you're feeling peckish.
10. Seasonal Products
Source: Mr Bean
Remember when I said that Mr Bean comes up with new products regularly? Well, they also have favourites that only appear seasonally. During the Chinese New Year, they have their take on Pineapple Tarts as well as their very popular Macadamia Nut Cookies.
Source: Mr. Bean
But for Christmas, they have Christmas Soy Cakes. One of their best-selling cakes during the Christmas season is (and for good reason), their Oreo Soy Cheesecake. I haven't actually tried it but if it tastes as sinfully delicious as it sounds, I'm already placing an order when it becomes available in mid-November.
Keep An Eye Out For Mr Bean!
With 49 stores islandwide, it's easy to take a peek at what your local neighbourhood Mr Bean has on offer. Not only will you get a chance to try out some of their more unique creations, you may also be pleasantly surprised at their seasonal offerings. So, the next time you see a Mr Bean outlet, don't just walk past it. Take a look at what's new in store.
About Mr Bean
Founded in 1995, Mr Bean is a leading chain soya bean food & beverage retailer in Singapore. With more than 50 stores in Singapore & Asia, Mr Bean offers a variety of soya bean drinks and snacks. Here, young and old can enjoy refreshing ice blended flavoured soya drinks, ice-creams, pastries and more.
About Influential Brands
Influential Brands is a consumer insight driven awards programme which provides a platform for brands to celebrate their achievement; for consumers, businesses and stakeholders to recognise the brands' efforts in arriving where they are today. The study conducted by Influential Brands is purely consumer driven and the Top Brands are selected by consumers through their perception and preference, demonstrating the level of impact and influence of the brands in each consumer's life.
Influential Brands seeks to identify consumer preferences, their behaviours, values and to understand how the ever-changing environment affects consumer experience in the purchase journey. The programme is tailored to enrich the brands' relationship with their consumers through ongoing meaningful conversations and engagement.
For more information, like and follow Influential Brands on Facebook for more updates!
---
This is part of Influential Brands 2015, where we highlight the most influential brands in Singapore.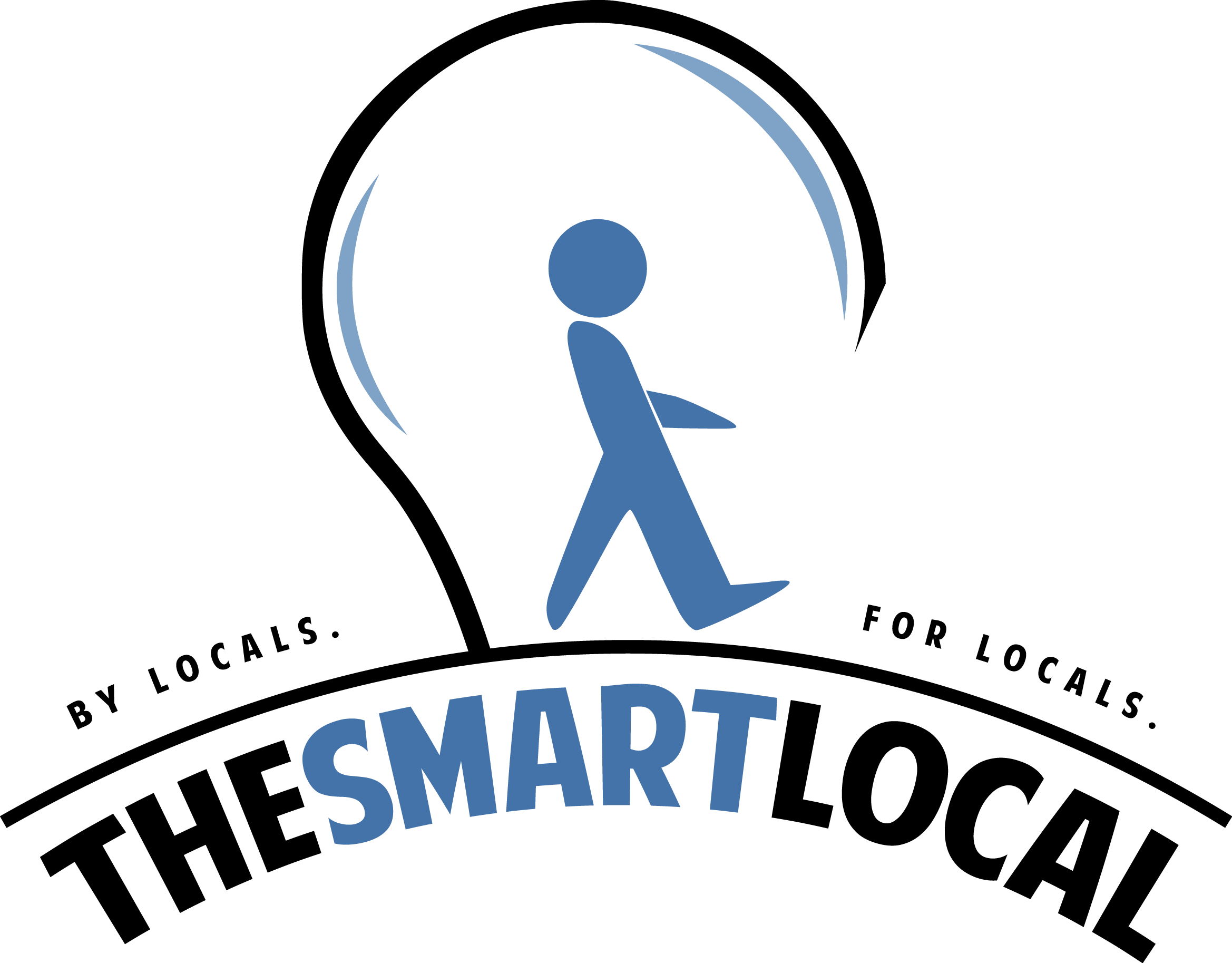 Drop us your email so you won't miss the latest news.