The Most Useful Apps For Singaporeans
These days, WhatsApp, Facebook, and Instagram are all commonplace in our smartphones. You just couldn't imagine life without them. But what if we told you there were apps just as essential to Singaporeans that you haven't discovered yet? That's what this list is for.
From everyday frustrations like wondering what time your bus will arrive to an app that finds you instant jobs, here're some life-changing apps that no Singaporean should miss out on.
1. When you need a job during the holidays
In a nutshell: FastJobs (iOS/Android) is a job-searching app by Singapore Press Holdings (SPH) for those looking for part-time or temporary stints during the vacation.
What's in it for me: FastJobs is great if you're a student looking for a short-term job. With an uncluttered user interface, you can simply search by desired pay, job type and preferred location to be more productive during your term break! Never spend your holiday re-watching Game of Thrones again, however appealing that may sound.
2. When you need to know the haze level
In a nutshell: Haze Singapore (iOS/Android) is an app for those affected by the Indonesian haze, which is basically everyone.
What's in it for me: The Haze Singapore app tells you the 3-hour and 24-hour PSI readings and allows you to share it on Facebook. Most importantly, it alerts you when PSI levels reach dangerous heights before you head out to tapau food. If you're staying in, see app #11.
3. When you're not sure when your bus will come
Source
In a nutshell: SGBusLeh (iOS/Android) is a bus arrival app providing the waiting times for the bus you're expecting.
What's in it for me: There're plenty of alternatives out there, but this one's at the top of its game with value-adds like bus locations, timings for the next three buses, and seat capacity indicators! With this app, you can plan your morning and never miss a bus while buying your kopi-peng.
You can even get creative and rename your bus stops – no more cumbersome numbers like 21433 and 62199 that nobody remembers. Check bus arrival times for 'The Kingdom of Queen Stefanie' and 'Bruce Tan's Batcave'. Personalisation indeed.
4. When you need more Internet
In a nutshell: Wireless@SG (iOS/Android) is an Infocomm Development Authority app that when downloaded, automatically connects you to Wireless@SG if you're within a hotspot.
What's in it for me: There're 2 types of mobile users in Singapore. The majority who survives on a 2GB/month data bundle, and the ones who'd rub their 12GB/month plan in our faces. If you belong to the former category, this app helps you get free wifi at up to 2MB/s in McDonald's automatically so you don't have to actively search for Wi-Fi networks.
5. When you want to buy and sell stuff
Source
In a nutshell: Carousell (iOS/Android) is an online platform to buy and sell goods within minutes, browse through categories and chat with buyers/sellers to deal immediately.
What's in it for me: If you're a regular shopaholic, this app is made for you! One of the best things I've found about Carousell is the ease of finding second-hand items you can't find anywhere else, like football jerseys from past seasons. Similarly, when you meet with purchases you regret, there could be someone on this app who's willing to take it off your hands!
As with all online marketplaces, be wary of suspicious deals and troublemakers.
6. When you need to split bills / transfer money to friends fast
In a nutshell: DBS PayLah! (iOS/Android) lets you seamlessly transfer money to your friends using only your mobile phone.
What's in it for me: Mobile banking is cool but sometimes you require an additional bank token or 'dongle' to complete transactions. With Paylah, all you need is your smartphone. The next time you go out for a group lunch, you can leave the dongle at home and transfer your share within minutes. Going Dutch has never been easier!
7. When you want a taxi and don't want to queue
In a nutshell: GrabTaxi (iOS/Android) is a fuss-free, time-saving app that allows you to book a taxi, delivery, or if you're REALLY in a rush, a bike!
What's in it for me: GrabTaxi is simply the app you pull out when you're running late or when the taxi queue gets really long. Using this app, you can be paired with a taxi/private driver within minutes. Cashless payment options are available too, for y'know, when there's a queue at the ATM too.
8. When you need peace of mind when you travel
In a nutshell: DBS TravellerShield (iOS) is a DBS app that allows you to purchase travel insurance in minutes.
What's in it for me: The modern traveller has a thousand and one things to do before he takes off, from vacuum packing all his clothes to renting a wifi egg. If you're the last-minute packer, there's a good chance that travel insurance would've slipped your mind. With DBS TravellerShield, you can do so on your phone within minutes at the boarding gate!
9. When you need to network
Source
In a nutshell: DBS BusinessClass (iOS/Android) is an app that connects the local Singapore business community, entrepreneurs and industry leaders.
What's in it for me: Young entrepreneurs and businessmen get to network with industry experts, learn about industry trends, and consult global business experts at exclusive events with this innovative app. Get free advice and grow your business network! Whether you're a startup or an established company looking to improve your business, give BusinessClass a try.
10. When you need to pay your bills
In a nutshell: AXS m-Station (iOS/Android) offers selected eServices that are available on AXS stations, like payment of bills, season parking, and fines.
What's in it for me: Say goodbye to bringing a wad of cumbersome bill statements around and joining the peak hour line at the AXS machines. With the AXS m-station app, you can pay bills on your phone and keep track of your payment records.
11. When you need food delivered and you're tired of McDonalds
In a nutshell: Foodpanda (iOS/Android) is possibly the largest online food delivery network in Singapore within an app. It allows you to select from a list of F&B choices, order and pay with your phone.
What's in it for me: When you're holding a gathering or feeling lazy to dine out, staying in doesn't mean you've to limit yourself to instant noodles. I got to play around with the app, and just by keying in my postal code, I found out that I could order Popeye's, Canadian Pizza, Old Hong Kong Tea House, and even Monster Curry. Deliveries are no longer all about fast food!
12. When you want to watch a movie
In a nutshell: Popcorn! (iOS/Android) allows you to check and book seats for all the movies at all the showtimes in all the cinemas in Singapore.
What's in it for me: Never have to visit the Cathay, Golden Village, Shaw and Filmgarde websites individually to find a suitable showtime again, or show up at the counter only to realise tickets are completely sold out. With this one-stop solution, you can get the most up-to-date information and book tickets directly.
13. When you need to buy just about "anything under the sun"
In a nutshell: TaoBao (iOS/Android) – an online marketplace from China that sells everything in the universe that can possibly be mailed. We mean this literally – and we don't liberally use 'literally'.
What's in it for me: With this app, you won't get scammed into buying overpriced clothes that blogshops resell from Taobao! If you see something you fancy at physical or online stores, you can submit a photo of it and the app will return similar or identical search results – only 5 times cheaper.
Note: for now, the app is only available in Chinese.
14. When you must get the best deals in town
In a nutshell: A lifestyle app that gets you the latest deals based on your location
What's in it for me: DBS Lifestyle (iOS/Android) forages and susses out great deals for food, shopping and even travel. The more you use the DBS Lifestyle app, the more credit card points you can earn, so you're basically getting rewarded for scoring discounts.
An App For Every Problem
In the past, the phone was but a device we use to call and SMS. Today, you can use it to transfer money the cashless way, enjoy discounts on the go, network with important industry contacts and purchase travel insurance minutes before the plane takes off.
You're really missing out on some major Singaporean #lifehacks that get you ahead of the pack if you haven't downloaded the above apps. They're worth every bit of your phone's storage space!
---
This post was brought to you by DBS.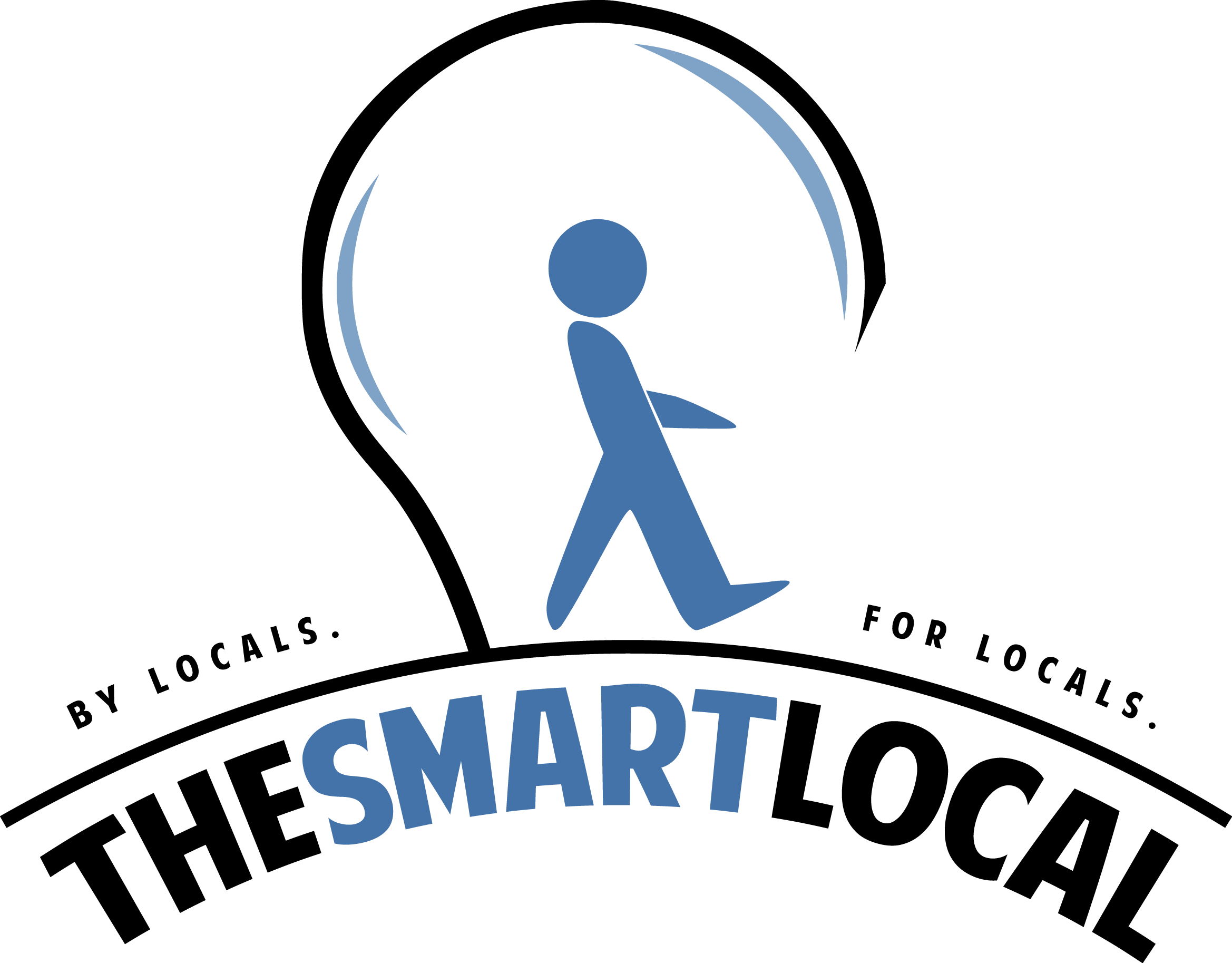 Drop us your email so you won't miss the latest news.