Not a penny spent in KL
One thing that makes KL-ites grumpy is the low purchasing power in the city center, especially considering prices skyrocketing and the ringgit freefalling in tandem and you're a student trying to make your pocket money last.
So, what better way to counter that conception than to compile a list of things to do in KL that don't cost a cent? You read that right; read on ahead to find out how!
1. Go green, and get free plants while you're at it
If you want to instill a love for gardening in your children, or even just do your part for a cause that promotes preserving greenery in the city, why not volunteer at the Free Tree Society in Bangsar? They have a simple policy; namely, they collect seeds, sprout them, and then give those seedlings away in an effort to encourage more locals to take up urban gardening and rekindle a feel-good relationship with Mother Nature.
The best part is that they give away free plants in conjunction with environmental holidays to raise awareness! So if you have always wanted to learn more about gardening, or just need that extra push to start developing a green thumb, go ahead and give the Free Tree Society a visit.
Getting There:
Free Tree Society's nursery is located on Jalan Limau Purut in Bangsar (opposite the Bangsar Aman apartments; do look out for the green Balinese flags that adorn the site, as they don't have a street number).
2. Cycle in the heart of the city without worrying about traffic
What's better than finding a fun way of keeping healthy? One that is free of course! If you're a health nut, this may be just the activity for you. Every first and third Sunday of every month, a stretch of road in KL's Golden Triangle is closed off to motor vehicles from 7am to 9am in the morning. Instead, what greets you is the sight of masses on their bicycles, skateboards, rollerblades, and more! Pedestrians are also welcome.
3. Watch a movie under the stars for free!
Picture this: the stars are out, the crickets are playing their serenade, and you're happily cuddling with your loved one on a blanket as the two of you look up at… a giant movie screen!
Let daydreams be daydreams; every Monday night, Publika in Hartamas Heights screens movies for free at its open-air stage for a quirky, somewhat surreal experience. They play Malaysian and regional films, in English or with English subtitles.
Website: Here
4. Mamaks are so mainstream, hang out on a cliff face instead
So I bet most of you know of Batu Caves, the site of one of the most important Hindu temples in Southeast Asia. Visitors go there just to climb the 272 steps leading to the Temple Cave. But what if I told you that those steps aren't the only things you can climb at Batu Caves? What most people are unaware of is that anybody is allowed to rock climb up the cliffs for free, provided they bring their own equipment. If the quintessential football match at the local mamak doesn't set your pulse racing, then this definitely will.

Address: Batu Caves, Sri Subramaniam Temple, Kuala Lumpur, Malaysia
5. Take up a free membership at the National Library
I know, I know, there are some people who think that there are far more exciting things to do than to pick up a book, but you never know! One book might just change that mindset. The National Library, located beside Titiwangsa Lake on Jalan Tun Razak, was designed with the traditional Malay tengkolok headgear in mind, and the roof tiles bear resemblance to the patterns in kain songket. They provide free membership for up to 3 years, and books can be borrowed on the same day of applying, for up to a period of 3 weeks.

Address: 232, Jalan Tun Razak, Titiwangsa, 53200 Kuala Lumpur, Wilayah Persekutuan Kuala Lumpur, Malaysia
6. Take a walk in the park
Sometimes when you're in KL, it's hard to forget that there are hidden oases in the midst of the concrete jungle of skyscrapers. The two premier parks in the city are arguably the Lake Gardens and KLCC Park.
While one is a sprawling 230-acre affair large enough to include two man-made lakes and is a favorite haunt of joggers, the other has elegant water features scattered throughout as well as modern sculptures and a huge playground and children's pool. Both are well-frequented by tourists; the Lake Gardens due to its proximity to the KL Bird, Butterfly and Deer Parks, and KLCC Park for its location right outside Suria KLCC. Both do well to remind one that moments of peace and tranquility can still be found in a hectic city lifestyle.

Addresses:
Lake Gardens
Jalan Kebun Bunga, Tasik Perdana, 55100 Kuala Lumpur, Wilayah Persekutuan Kuala Lumpur, Malaysia
KLCC Park
Jalan Ampang, Kuala Lumpur City Centre, 50450 Kuala Lumpur, Wilayah Persekutuan Kuala Lumpur, Malaysia
7. Go jungle-trekking in the city
Raise your hands, those of you who have never been jungle-trekking! Alright, so I'm one of the guilty aforementioned. But in all seriousness, if jungle-trekking is one of those things you've always had on your bucket list but never ticked off because of any old number of excuses, then this is the one that will render them all redundant.
KL Forest Eco Park, or Bukit Nanas its more colloquial moniker, is the oldest protected jungle in Malaysia (gazetted in 1906), and there are short trails available for casual hikers.

Getting There:
Visitors can enter through the official entrance on Jalan Raja Chulan, but the easiest way to get to the forest proper is by taking the Rapid KL LRT and disembarking at the Dang Wangi LRT Station.
8. Go to a book exchange
If the idea of being a member of a library just doesn't appeal to you with the prospect of deadlines and anemic reading halls, but you're still an avid reader, then maybe a book exchange will appeal to you. The KL Book Exchange allows anybody to exchange their own books (provided they are in good condition) with any titles from their selection. If you have a hectic schedule and take a few weeks to make it through a single book, then this might just be your cup of tea. The KL Book Exchange takes place every first Sunday of the month at the Wisma TM open parking area, on Jalan Desa Utama in Taman Desa.

Address: Jalan Desa Utama, Taman Desa, 58100 Kuala Lumpur, Wilayah Persekutuan Kuala Lumpur, Malaysia
9. Explore the historical parts of the city
We proudly call ourselves true blue KL-ites, but how well do you really think you know our city? For an immersive experience that showcases the best-preserved parts of colonial KL, join the Free Heritage Guided Tours of Dataran Merdeka.
Organised by the City Hall, the tour takes place every 9.15 am on every Saturday, Monday and Wednesday, and lasts 2.5 hours. If you think that KL is home to seedy, rundown shophouses or modern glass-and-concrete skyscrapers, then this tour will definitely open your mind to the hidden-in-plain-sight gems of the city, as well as educate you on the rich history of an era gone by.
The walk starts outside the Kuala Lumpur City Gallery. Those interested may contact the City Hall.
Tel: +603 269 80332
Email: pelancongan@dbkl.gov.my.
10. Bring out the artsy-fartsy in you and visit some art galleries
If high culture and you go together like curry and roti canai, then why not visit the multitude of art galleries in KL? The Petronas Art Gallery and National Art Gallery are foremost among the eminent galleries in the city open to the public, and they don't charge an entrance fee!
Both galleries feature works of both local and international artists, but while the former includes workshops and seminars, the latter also features experimental works and touring exhibitions.
Address:
The Petronas Gallery
Level 3, Suria KLCC, Jalan Ampang, 50088 Kuala Lumpur, Federal Territory of Kuala Lumpur, Malaysia
National Art Gallery
23B, Jalan Bachang, Batu 2 1/2, Jalan Ipoh, Kuala Lumpur, 51200
11. Go to a free market
A what, I hear you say? KL's very own free market is an event organized by Pasar Percuma, where members of the public can browse through a wide selection of pre-loved items (think clothes, books, toys) and take them home for free, no strings attached.
You are encouraged to bring along your own collection of stuff to give away to the community; just remember to bring a mat to display your wares, and you're good to go! The Pasar Percuma events actually take place at various locations, so make sure you refer to their Facebook page to find out when and where the next one will be.
Address: Lebuh Medan Pasar, 50050 Kuala Lumpur, Kuala Lumpur, Malaysia
12. Get lost in time at the KL Craft Complex
Kompleks Kraf Kuala Lumpur, or the KL Craft Complex, is the perfect place to showcase Malaysia's rich and diverse cultural background. Here, you can meet and interact with local craftsmen and watch them make batik, traditional woodcarvings and paintings. Almost everything is available for purchase, and everything that is for sale makes perfect souvenirs for friends and family. From small woven rattan baskets and pottery pieces to luxurious bolts of batik and kain songket, these will be souvenirs to remember.
One of the highlights is the batik-painting workshop; you even get to bring your artwork home with you!
Address: Jalan Conlay, 50450 Kuala Lumpur
13. Go window shopping and people-watching
Everybody knows of KL's reputation as a shopping paradise; tourists from all over the world know it, and the locals know it. However, not all of us can afford to splash the cash on luxury handbags, designer shoes and the latest fashions just off the runways of Milan. Good thing you don't have to when you're window shopping in KL!
From the haute corridors of Starhill Gallery and Pavilion KL to the perennial favorite Suria KLCC, KL seems to be tailor made for the window shopping enthusiast. Feel free to ooh and aah at the extravagant display windows and glass doors hinting at outrageous opulence inside, and if the weather is fair, sit at one of the tables that spill out of the cafes fronting the manmade lake at Suria to engage in a bout of people-watching. An experience sure to satisfy even the most diehard fashionista, and not a single cent spent!
Address:
Starhill
181 Jalan Bukit Bintang, Kuala Lumpur 55100,Malaysia
PAVILION
168, Jalan Bukit Bintang, 55100 Kuala Lumpur, Wilayah Persekutuan Kuala Lumpur, Malaysia
14. Revel in free bus rides
Alright, so this one isn't actually an activity, strictly speaking. But considering the amount of time and money some of us spend getting around in the city proper, I thought this was a worthy addition to the list: free bus rides, provided by Go KL.
This is part of an initiative by the Malaysian Government in line with its aim of improving urban public transportation. The bus service traverses the Central Business District, and stops at various main attractions and business centres for city dwellers' convenience. Bonus: there's free Wi-Fi service on board as well!
Website: Here
15. Take in a 360 degree panoramic view of the city on a helipad!
When one thinks of sunsets in KL, places like Ampang's Lookout Point and various hills spring to mind, but with the former closed indefinitely and the latter a rather long journey away, the Heli Lounge Bar in Menara KH steps to the fore. And in case you were wondering, that name isn't a gimmick; this spot really is located on a helipad (one of only five in KL)!
Admission is free between 6pm to 9pm, so dress up and make the climb to enjoy an unobstructed view of the city skyline, backlit by the splendor of the flaming sunset.
Address: Bukit Bintang 34th Floor, Menara KH, Jalan Sultan Ismail, Kuala Lumpur, Malaysia
16. Do somebody else a good turn
We often search for fun activities to do to while away the time; if we don't find anything 'worthwhile' doing, likely as not most of us just laze around doing nothing. So, why not take the time to help others for a change instead of yourself? There is a host of organizations that you can volunteer with to make a difference.
Kechara Soup Kitchen is a good starting place; they serve the poor and needy regardless of race and religion by distributing food and providing counseling and teaching, as well as basic first aid for those who need it.
Address: Bukit Bintang 34th Floor, Menara KH, Jalan Sultan Ismail, Kuala Lumpur, Malaysia
Website: Here
17. Rediscover Dataran Merdeka and its underground counterpart
So, I bet most of you have visited Dataran Merdeka at one time or another. Good ol' Dataran, with its majestic flagpole and proximity to the Sultan Abdul Samad building, but hardly a place to set the pulse racing on any normal day, but have you seen the underground space below it?
Dataran Underground is a newly opened retail and cultural hub with an aim to provide a place for local talents and creativity to develop and flourish. Once you walk through the entrance, you will find stores showcasing the best of quality local products, from shoes to souvenirs, as well as a food court and exhibition spaces. You definitely want to drop by for a peek if the idea of a brand new Dataran appeals to you.
Address: Plaza Dataran Merdeka, No. 70, Jalan Raja, Dataran Merdeka, Wilayah Persekutuan, 50350 Kuala Lumpur, Malaysia
18. Reconnect with family
I know this sounds old-fashioned, but hear me out. While going out with friends on weeknights and weekends is all fine and dandy, often we do so without sparing a thought for our parents and family. If your parents are getting on in years, then chances are they remain at home while we are gamboling and frolicking like newborn lambs outside. Why not use the weekends to stay at home and have a leisurely day in?
Have a leisurely brunch, or play some board games together. Even just being in the same room for a couple of hours with everybody doing their own thing doesn't make it awkward; after all, your family makes for the most comfortable of comfortable silences. Spending quality time isn't something only those that have flown the nest need to do. In fact, sometimes it is the youths who spend more time out than the working parents. So stay at home and take time off to relax. After all, it's free!
Having fun doesn't have to come at a price!
Spending time in the city (whether alone or with friends) need not necessarily cause your wallet to sit up, take notice, and go into cardiac arrest. There's something to tickle everyone's fancy; it doesn't matter if you're an outdoorsy type or more comfortable surrounded by four walls and a roof. A little bit of planning goes a long way to ensure that the best things in life can indeed be free! Please feel free to share with us more free activities to do in KL in the comment box below.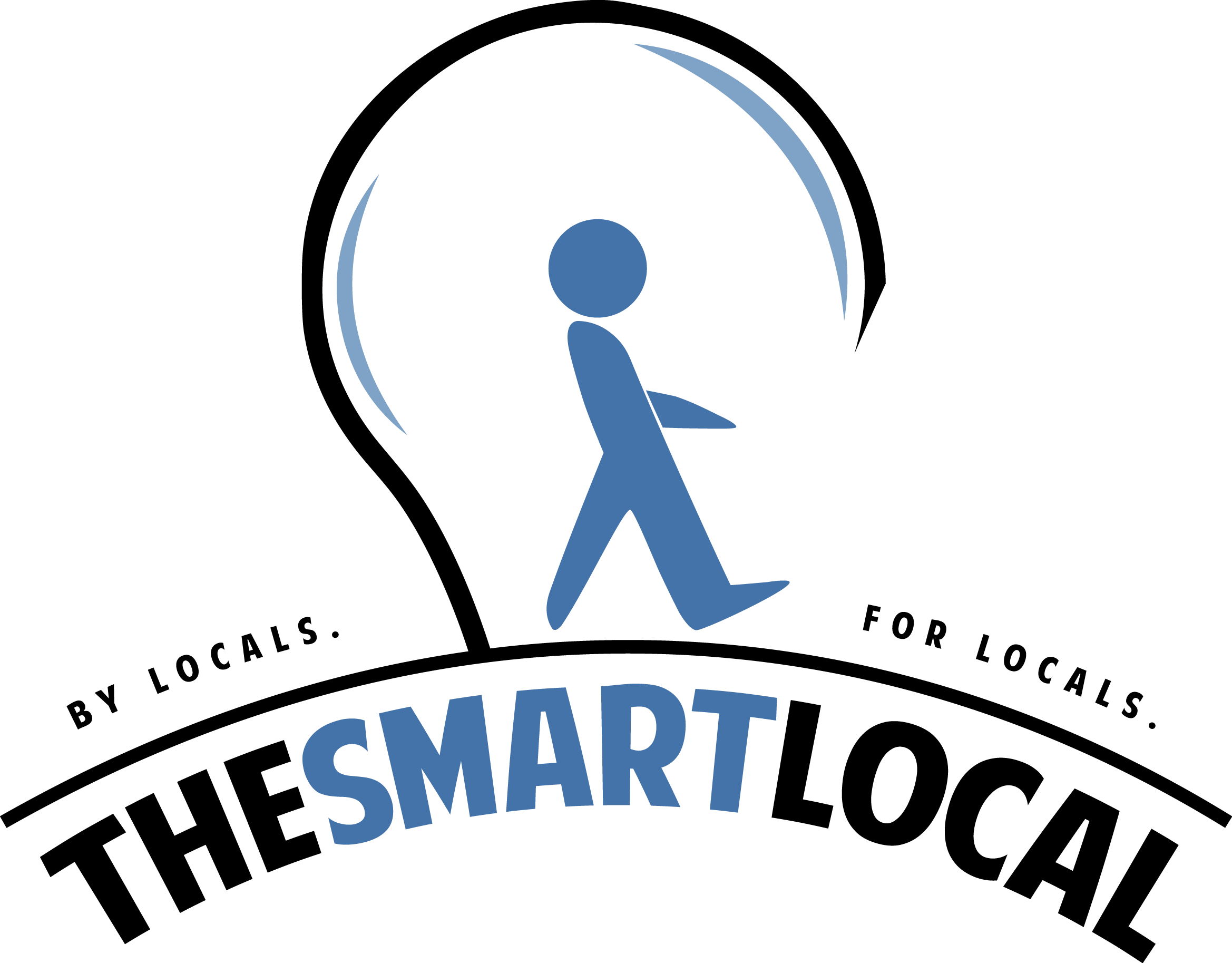 Drop us your email so you won't miss the latest news.