About Orchard Hotel Singapore
I love surprises. Not so much of having a cake shoved in my face, but the incidental sort. Like stumbling upon an alternative cinema, or discovering a cafe in the back alley. In a city of space constraint, we've miraculously managed to keep things fun and fresh, with hidden finds aplenty. Orchard Hotel Singapore is one of them.
The hotel sits in an unassuming corner beside Orchard Towers, an area that some would consider dingy. Well if that means being home to the best Thai food in town, a coveted coffee boutique and now, one of the most unique hotels I've seen, I'll take it.
Audrey and I had the pleasure of a staycation at Orchard Hotel Singapore, and here's how it went.
Rooms
Orchard Hotel Singapore houses 2 wings – Claymore and Orchard. I don't mean to brag, but we only got lost once. It was a brief moment before the staff sensed our distress and came forward to save us.
The Orchard Wing was unlike anything I've seen. I imagine the designer must've been like, "What would an imperial Chinese palace look like if it was 2015 in Singapore?" and bam! Done. From the teapot display at the lobby to the traditional accents that lined the hallways, everything was exquisite.
If #roomgoals are big on the white walls and blank spaces, our Signature Club Deluxe room just got the memo, read it, and offendedly threw it out of the window. The award-winning rooms on the Orchard Wing are themed Ming Blue, Regal Red and Celadon Green, each unique in its own right having been designed by renowned interior designer, Pierre Yves Rochon.
I came prepared to form a sushi roll with the sheets and snuggle for hours, but anyone would think twice about messing this beauty up.
Besides being a real looker, the finer details made the room functional. The TV was set on a rotating base so you can watch HBO from the living area, and guests who regularly have a Princess and The Pea situation at hotels will be happy to know there's a pillow menu. Yes, that actually exists.
But these are secondary to the first thing I "QC" once I enter any hotel – the bathroom. A nice bathroom has the power of turning the most mundane routine into a grand luxury of life. This one has a separate toilet/shower, a bathtub complete with aromatic oils, and a fitted television screen. Complete with technological refinements like mood lighting, rain showers with hydro-massage jets, the world can only hope to see me again.
Now if you'd excuse us, Your Royal Highnesses will take our leave and explore the hotel.
Facilities
Club Lounge
Guests booked on the Premier and Signature Club Floors get exclusive access to the Signature Club Lounge. This sophisticated space is perfect for business travelers to work in. Other guests can spend a leisurely morning poring over a good read while tucking into a hearty continental breakfast.
The Signature Club Lounge opens from 7-10 a.m., but people who share a needy relationship with their beds like myself will find the Premier Club Lounge to be more suitable for our species. It opens from 6.30 a.m. – 11 p.m. serving breakfast, afternoon tea and evening cocktails.
With advance reservation, Signature Club guests can also enjoy complimentary use of the private meeting room for 2 hours a day.
Swimming Pool and Fitness Studio
On the 4th storey lies a pocket of open space within the concrete jungle that is Orchard Road, where a 20 metre lap pool and an inviting jacuzzi beckons. A dip sounds good any day in Sunnypore, as does whiling your afternoon away on the deck chairs doing absolutely nothing. You're not supposed to be productive on staycations remember?
The Fitness Studio beside the pool opens and is well equipped with exercise machines and Nintendo Wii games upon request should you feel like working up a sweat. It's also a great way to justify all the food you can and will soon devour.
Dining Options
Hua Ting
Hua Ting is an award-winning Cantonese restaurant, where we sampled the 50licious 6-course set lunch priced reasonably at $50/pax. No prizes for guessing what this promotion is celebrating.
The menu was a good mix of Cantonese classics like double boiled soups and less conventional choices like seafood with citrus twists. The latter stood out more, and here're a couple that I liked.
The most plain-looking dish turned out to be my favorite. The Teochew Rice Soup's broth bore the sweetness of simmered clams and minced meat, giving the dish a homely character. Atypical of the usual extravagance of Chinese cuisine, it was simple fare done well.
Instead of the usual almond pudding and taro paste, dessert took the form of 2 avocado-flavoured glutinous rice balls. It's very much like Taiwanese mochi – a pillowy rice paste encasing a sweet, creamy filling and a delicate almond crunch that harmonizes in your mouth together.
Stay tuned to their Hua Ting's 50licious menu creations every month, where they feature signature dishes with a contemporary twist.
Orchard Cafe
No workout gives me the adrenaline rush I get by entering a hotel buffet. How does one stay calm when 593214 types of food surround you? How do you pace yourself? Most importantly, where do I start?
At the risk of sounding like Captain Obvious, I've to say the dinner selection was huge. Alongside the usual suspects is a "chicken rice stall", nyonya kueh and zichar fare like black pepper crab, sambal lala and salted egg crayfish. At one point a little girl skated past me on her heelys and dramatically proclaimed with her arms wide open, "THIS IS GLORIOUS", and indeed it was.
I'm not a huge fan of pork, but this won me over easily. The roasted meat was tender and well seasoned, playing second fiddle only to the crisp and fatty pork crackling. This is so sinfully good that you'll feel guilty, but that's okay. Remember that one time you went to the gym?
Also noteworthy is the laksa, a hit-or-miss dish that is my personal benchmark of an international buffet. The soup had a smooth consistency and a good sweet-to-spicy ratio, making a luscious base for the springy rice noodles. Diners can help themselves to the prawns, half-eggs and fish cake slices. No shame, people!
These little lemon meringue tarts were my favorite on the dessert counter. I thought there was no better way to end the meal than with a combination of a sweet crust, zesty lemon custard and fluffy, burnt meringue. But Audrey and her Durian Pengat would beg to differ.
The morsel had a thick consistency and was pure enough to see the fruit's fibres, leaving a pleasant aftertaste that was sweet without being jelat. I'm not a durian person, but if this had her waxing lyrical for the next 10 minutes, it must be quite something.
So much food and time, too little tummy space. One does not simply win the buffet system.
Mon Bijou
Foodies in the know would've gotten wind of Mon Bijou – new French bistro in Claymore Connect, and reason why we even crawled out of our royal chamber. Here're a coupla' things worth a mention.
The Crab Cake Benedict ($20) was pretty much a lunch version of eggs benny; the poached eggs were exemplary but the crab meat croquettes made it so much heartier. We recommend this for sharing because you'll need the tummy space for the sides too – a wholesome slice of homemade hash brown that tasted more like black-peppered rosti, and toast made out of squid ink.
How hipster is your breakfast on a scale of 1 to black bread?
If I can only have one dessert for the rest of my life for some warped reason, it would be fruit tarts. Most fruit tarts run the risk of toppings that go stale after being left out for too long, but the Red & Black Fruits Sable ($7.80) was a self-respecting one with fresh, juicy berries atop. I happen to like pastries with thick crusts too, so this rounded up brunch nicely.
Verdict
When I told my friends that I'm spending a night here, their responses were either 1) where is that or 2) is that the old-looking one? Granted, Orchard Hotel Singapore may not be the newest kid on the block, but it sure has a lofty heritage.
Y'know how you always have that friend who looks 18 even in her 20s? Orchard Hotel Singapore is the exact opposite. From the outside, this building looks like it has seen better days, one that is easy to miss. Surprisingly, its interior is incredibly well maintained with a distinct oriental charm.
She's also proof that you can trust an established hospitality brand to deliver top-notch service. We returned from dinner that night and got a huge shock – our lights were dimmed, blinds lowered and beds made. Someone had even folded a dress I had left tardily strewn across the bed.
'Omg did we get robbed' was among my first paranoid thoughts. Because who does housekeeping in the evening? Well, Orchard Hotel Singapore, apparently.
I arrived at Orchard Hotel Singapore expecting a regular 4-star hotel experience, which honestly would've sufficed. Alas, our staycation turned out to be a series of surprises. From its tasteful oriental design and thoughtful hospitality to the plethora of eateries in its vicinity, she's a timeless classic inside and out.
After spending all of 24 hours in our Ming Blue room in Orchard Road's very own imperial Chinese Palace, my own crib suddenly feels plain and lacklustre, and will now proceed to feel bad about itself.
But till we find another place that redefines #roomgoals, your Royal Highnesses out.
<hr />
This post was brought to you by Orchard Hotel Singapore.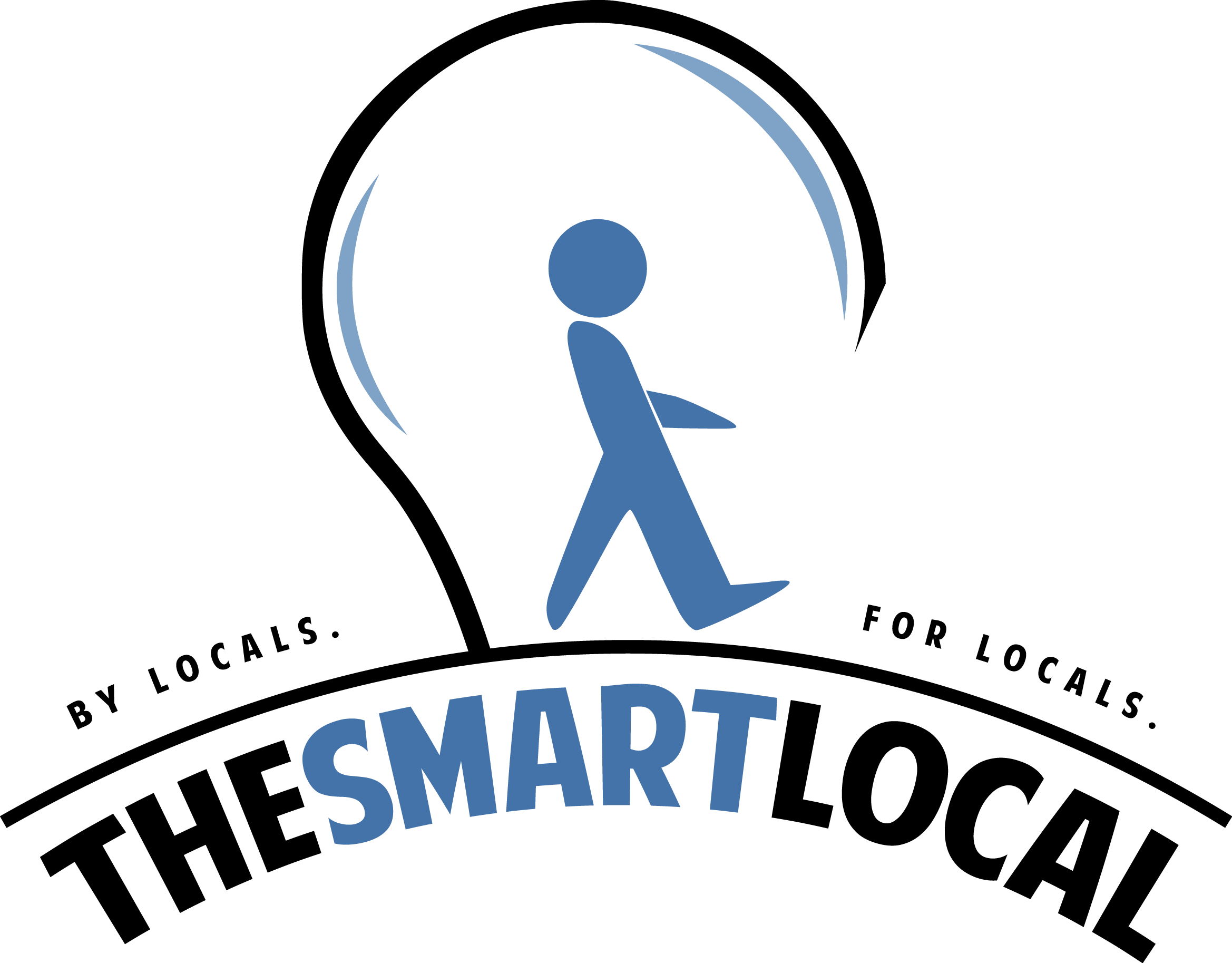 Drop us your email so you won't miss the latest news.