Discounts and promotions in May 2018
There's nothing better to get us past this almost-mid-year slump that a month full of great deals. Without further ado, we present buffets with 50% discounts, 1-for-1 Japanese fare, ice cream and coffee, and fast food deals.
1. Up to 50% off dim sum at Peach Garden @ Hotel Miramar
Image credit: @peachgardensg
Hearty meals with discounts are like black holes – out of this world. And speaking of which, buffet/dim sum lovers with black holes for stomachs will look forward to Peach Garden's Awesome Dim Sum Feast and A La Carte Buffet (U.P. from $48) – both with 50% discounts.
To introduce Peach Garden's new dim sum menu, the Dim Sum Feast treats you to all-time favourites Steamed Xiao Long Bao ($6.20) and Fresh Prawn Dumplings ($6.80), as well as adventurous creations like the Deep Fried Avocado Prawn Roll ($5.80).
And as for the A La Carte Buffet, take your pick from the menu of delicacies, which spans more than 30 items. Try the Braised Baby Superior Shark's Fin with Fresh Crab Meat and Crab Roe, a departure from your usual shark's fin soup.
Note: Awesome Dim Sum Feast is 50% off from Monday to Saturday, and 30% off on Sunday and Public Holidays. The A La Carte Buffet is 50% off daily, with a minimum of 4 adults dining.
Promotion period: Until 31st July 2018
Address: 401 Havelock Rd, Hotel Miramar, Level 3, 169631
Opening hours: Sun – Thurs: 11AM–3:30PM, 6–10:30PM | Fri – Sat: 11AM–3PM, 6–10PM
Telephone: 6736 3833
Website
2. 1-for-1 ramen and don at Ramen Champion and Otaru Suisan
Image credit: @itsxhl
After a hard day's work, a soothing bowl of ramen is what'll keep you refreshed. Head down to Ramen Champion's Bugis+ outlet to enjoy 1-for-1 ramen, including the Special Sapporo Miso Ramen (U.P. $15.80) and the Legend of Tonkotsu Ramen (U.P. $17.80).
Image credit: @jpassportsg
If you prefer rice bowls, Otaru Suisan next door is serving up piping hot 1-for-1 deals of its don, including the Suisan Salmon Mentai Don (U.P. $13.80).
Promotion period: 3rd-4th May 2018
Ramen Champion
Address: 201 Victoria Street, #04-10, Bugis+, 188067
Opening Hours: Mon – Fri: 11AM-10.30PM | Sat – Sun: 10.30AM-10.30PM
Telephone: 6238 1011
Website
Otaru Suisan
Address: 201 Victoria Street, #04-10, Bugis+,188067
Opening Hours: 11.30AM-10.30PM daily
Telephone: 6835 7056
Website
3. 1-for-1 takeaway pint tubs at Swensen's
Image credit: goodyfeed
Lo and behold – the best ice cream deal this month to stop you from melting in this weather. Simply download the Swensen's app (Android | iPhone) and flash the promotion page to enjoy their 1-for-1 takeaway pint tubs.
Choose from hit flavours, including the fudgy Sticky Chewy Chocolate, and all-time favourite Cookies 'N' Cream.
Promotion period: Until 4th May 2018
4. 1-for-1 Salmon Don Karaage Set and FREE ice cream at Aburi Sushi Heishirou
Image credit: @inezoo_
Aburi Sushi Heishirou, known for its torched sushi and don bowls, is rolling out a fresh 1-for-1 deal on its Salmon Don Karaage Set (U.P. $17.80). Enjoy this meal, featuring salmon sashimi atop steamed rice, with sides of Japanese fried chicken and chawanmushi. Simply redeem the deal Jpassport's mobile app (Android | iPhone).
That's not all – sign up as a member with their restaurant and get treated to free Matcha ice cream (U.P. $3). Other than these, Aburi Sushi Heishirou's got a ton of other deals, so here's a link for you to check 'em all out.
Promotion period: 12th-13th May 2018
Address: 3 Gateway Drive, #03-05 Westgate Mall, 608532
Opening hours: Sun – Thurs: 11.30AM-3PM, 5PM-9.30PM | Fri – Sat: 11AM-3PM. 5PM-10PM
Telephone: 6369 9489
Website
5. Save up to $15.60 at Delifrance with coupons
Image credit: @gengen.eataroundtheworld
Enjoy a classy breakfast at a fraction of the original price with the help of Delifrance's coupons. The Classic Sandwich + Iced Tea Set now costs just $9 (U.P. $13) and you can choose from 4 selections including Egg D'Vine and Chicken D'Light for your main.
As for lunch, try the Pasta Drink Set For 2 ($17.80, U.P. $32.60), featuring Tuna Piquant Pasta, and beverages of coffee, tea or canned drinks to go with. The full list of coupons can be found here.
Promotion period: until 29th May 2018
6. 1-for-1 tix to SEA Aquarium, Cathay Cineplexes, and the Zoo
For 1 day this May, holders of the PAssion POSB Debit Card and the HomeTeamNS-PAssion-POSB Debit Card will get to enjoy 1-for-1 tickets to various attractions in Singapore.
These include the Adventure Cove Waterpark, Gardens By The Bay, S.E.A Aquarium and Singapore Zoo, among many others. The full list of participating attractions is available here.
Fire up your laptop and get your clickers ready on the 10th, because most of these tickets are limited to the first 100-200 redemptions on that day.
Promotion period: 10th May 2018
7. 31% off ice cream tubs at Baskin Robbins
Image credit: @newyamazakidaily
Baskin Robbins knows nobody can get enough of these cool treats, which is why it's blessing us with 31% off all handpacked ice cream, at all outlets on the 31st of May.
If you've settled on a favourite, go big with the ½ Gallon tub of ice cream. Or, if you'd rather go for different types of flavours, smaller Quart and Pint sizes are available too. You'll get to choose from their signature Cotton Candy to classics like Salted Caramel.
Promotion period: 31st May 2018
8. 1-for-1 hot beverages at Wang Cafe and Heavenly Wang
Image credit: @alwayscsy419
You can't get tired of caffeine – you're addicted. Wang cafe and Heavenly Wang continue to cushion this sad fact with their 1-for-1 hot kopi/teh promotion, so at least you won't need to spend as much to feed your addiction.
Promotion period: 16th May 2018
9. Popeyes 5-piece chicken for only $6.90 (U.P. $15.50)
Image credit: @ella.elfira
Make your cheat day coincide with Popeyes Day, because their delicious crispy fried 5-piece chicken, including wings and drumsticks, is going for just $6.90 (U.P. $15.50).
Popeyes is also dishing out some vouchers to celebrate. Head down between 8AM-11AM for a chance to receive a $5 Popeyes voucher, with a purchase of 2 boxes of 5-pc chicken. The same voucher will be given out from 9.30PM-10.30PM.
Note: 40 vouchers will be given at hourly intervals from 8AM-11AM, and 50 vouchers will be given from 9.30PM onwards.
Promotion period: 6th May 2018
10. $11 (U.P. $41.90) Japanese buffet at Shin Minori
Image credit: @railben
To celebrate its 11th birthday, Shin Minori's inviting you and all your buddies to their a la carte Japanese buffets. The 3rd, 6th, 9th person – and so on – pays $11 (U.P. $41.90), which helps to lower everyone's bill. For example, if you were to go with 2 other friends, you'll only be paying $31.60 each.
The restaurant's going all out with the drinks too. Indulge in free flow of selected red and white wine, sake, Asahi beer, as well as non-alcoholic soda and juices at just $11, for 1.1 hours. This deal comes with every buffet ordered – so why not, right?
Promotion period: Until 30th June 2018
11. Up to $9.85 off set meals at Burger King
Image credit: @shuqing_wang
Treat yourself with Burger King's new meal coupons, which covers everything from the breakfast menu to the lunch sets and buddy meals. Try their Turkey Bacon Croissan'wich with Egg meal for just $5.25 (U.P. $9.55).
Alternatively, get their Double Whopper meal for only $8 (U.P. $14.85), or grab a pal and go for the Fish'N Crisp and Tendercrisp Chicken Meal ($11.90, U.P. $21.75), which feeds 2. Here's the full list of coupons for you to choose from.
Promotion period: Until 31st July 2018
The best food and shopping deals in Singapore for May 2018
Even if there's nothing to look forward beyond school or work, there will still always be lobangs to brighten up your day.
There are also a bunch of new cafes to visit this month. You can even take advantage of the summer season to travel abroad and explore serene beaches.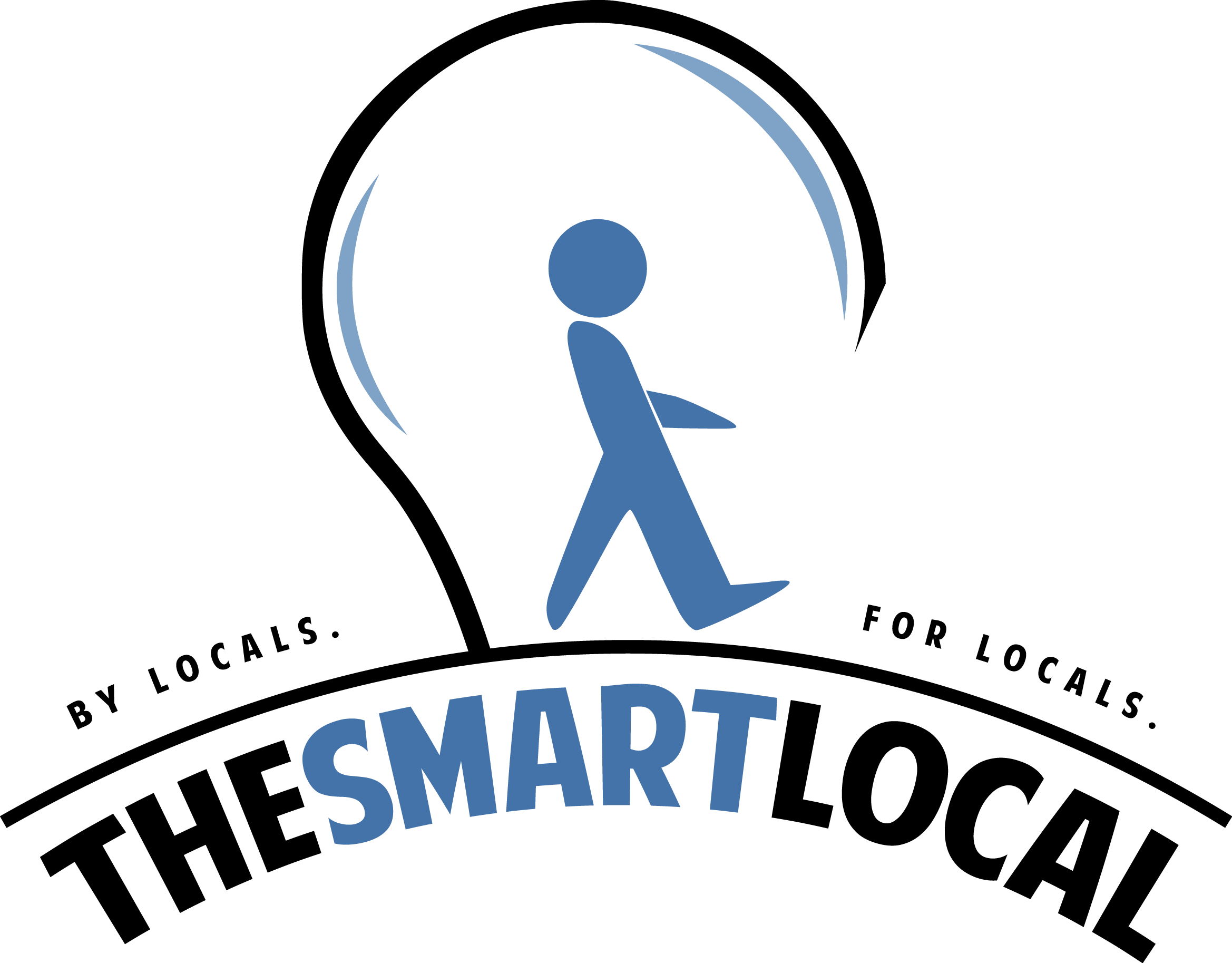 Drop us your email so you won't miss the latest news.