Go Green!
Matcha has been heralded as one of the hottest superfoods or ingredients to watch in 2015, and it's no surprise why. Matcha not only tastes great, it looks great as well (hello instagrammable shots) and best of all, it contains heaps of health benefits, as such reducing risk of heart disease because of the antioxidants in matcha.
For those yet to be enlightened, matcha literally means powdered tea in Japanese. Green tea is usually used interchangeably with matcha, but matcha is the concentrated form of natural green tea leaves.
So if you are ready to boost your metabolism and detox your body, check out our list of 12 amazing matcha creations you can find in Sydney, along with a bonus entry of where you can get your fill of matcha powder if you would like to make some of these creations at home!
1. Matcha Latte
The epitome of matcha-themed desserts has got to be the ubiquitous matcha latte. Not just any matcha latte though, the one at Cafe Cre Asion is hands down the best I've ever tasted.
Their matcha latte is frothy and thick, though not overwhelmingly so. They're also unique in serving their matcha latte in a bowl instead of a cup, which makes for an even more authentic matcha latte experience.
Address:
Cafe Cre Asion
21 Alberta St, Sydney NSW 2000
Opening Hours: Weekdays 8am to 4pm, Saturdays 9am to 4pm, Closed on Sundays.
2. Matcha Cronut
Devon Cafe (and its sister outlet Devon on Danks) has, hands down, one of the best cronuts in Sydney. The flavours of their cronnies (as they call them) vary weekly, but always have an Asian influence (think pork floss or milo). Naturally, the best atcha cronut can be found right here at Devon.
The cronnie itself is flaky, buttery and sweet, but the generous dusting of matcha powder cuts through the sweetness really well. You'll definitely want more than one! If you're lucky, Devon may also have their Matcha Doughnut available. If you see it, grab it. Hesitation is for the weak.
Address:
Devon Cafe
76 Devonshire Street, Surry Hills NSW
Opening hours: Weekdays 7am to 4.30pm, weekends 8am to 3.30pm
2 Danks St, Waterloo NSW
Opening hours: Mondays and Tuesdays, 8am to 4pm, Wednesdays to Saturdays 8am to 10pm (with a break from 4pm to 6pm), Sundays 8am to 3.30pm.
3. Matcha Macarons
For matcha macarons, it would be a tie between Cafe Cre Asion's Matcha Macaron and MakMak's Jasmine Matcha Macaron. Cafe Cre Asion's matcha macaron has a delicate shell with chewy interior with a strong matcha aftertaste whereas MakMak's macaron manages to maintain a perfect balance between jasmine and matcha notes.
You can also get your matcha macaron fix at Adriano Zumbo or La Renaissance Patisserie.
Address:
MakMak
601 King St, Newtown NSW 2042
Opening hours: Mondays to Saturdays, 11am to 6pm, Sundays 11am to 4pm.
Adriano Zumbo Patissier
296 Darling St, Balmain NSW 2041
Opening hours: Mondays to Saturdays, 8am to 6pm, Sundays 8am to 5pm.
La Renaissance Patisserie
47 Argyle St, The Rocks NSW 2000
Opening hours: Daily 8am to 6pm.
4. Matcha Frappe & Matcha Parfait
If you're looking for a dessert cafe that serves everything imaginable green tea dessert, Chanoma is your best bet in Sydney. Here you can get all sorts of hot and iced matcha teas, matcha frappe, anmitsu or parfaits. Our favourites are the frappes. Try the Matcha Shiratama Frappe which comes with shiratama or mochi rice balls, and try their Matcha Parfait (pictured), which comes with pocky sticks, fruit, cornflakes, taro & sweet potato balls and red bean, topped off with a cone and heaps of whipped cream. The best thing? Everything on the menu is less than $10!
Address:
Chanoma
Shop 11, 501 George Street, Sydney NSW 2000
Opening Hours: Daily 11am to 10pm.
5. Matcha Baoger
If you're looking for a place that serves everything green tea, go no further than ONE tea lounge and grill. ONE tea lounge serves matcha-inspired items such as Matcha Fries with Green Tea Salt, or Green Tea Miso Cod or Popcorn Curry Chicken with Green Tea Lime Mayo Sauce. All green tea is supplied by Taka Tea Garden Double Bay.
We love their Matcha Baoger, a novel Asian steamed matcha bun with a filling of your choice (wagyu beef, pork rib, teriyaki chicken or miso tofu) with green tea mayonnaise. Match ya (pun intended) Baoger with a matcha-based cocktail, the "Moteato" – a mojito made with housemade green tea soda.
Address:
ONE tea lounge and grill
73 York Street, Sydney NSW 2000
Opening Hours: Mondays to Wednesdays 11am to 3pm, 5.30pm to 10pm; Thursdays and Fridays 11am to 3pm, 5.30pm to 12 midnight; Saturdays 5.30pm to 12 midnight.
6. Matcha roll cake
Azuma Patisserie, opened by Chef Kimitaka Azuma of Azuma Restaurant in Chifley Plaza, does Japanese french patisserie perfectly. Their chiffon cakes are soft and light, but our favourite is the Matcha Roll Cake, which has the perfect balance of bitter matcha and sweet billowy whipped cream.
Address:
Azuma Patisserie
580 George St, Sydney NSW 2000
Opening Hours: Mondays to Saturdays, 9am to 6pm.
7. Matcha Chiffon Cake
Our favourite matcha chiffon cake used to be from Azuma, until Kraving K came along. Their Matcha Cloud Cake (their take on chiffon cake) is one of the best in Sydney. Only problem is, Kraving K is an online patisserie, so you will have to place your order beforehand, or try your hands at getting one at their weekend market stores, which always sees super long queues for their beautifully made desserts.
Want something more complicated? Order their Matcha Tiramisu – you won't regret it.
Address: Order from www.kravingk.com.
8. Ippudo Green Tea Lamington with Red Bean
Kudos to Ippudo for having successfully "japanized" a very Aussie treat – the lamington. Ippudo's J lamington is a vanilla sponge slice with green tea icing and red bean filling, coated all over with coconut. Remember to save some space for the lamington after ordering your ramen and pork buns!
Address:
Ippudo
Westfield Sydney, Level 5, 188 Pitt Street, Sydney NSW 2000.
(Also at Central Park, Macquarie and Chatswood)
Opening Hours: Daily 11am to 9.30pm but check individual outlets.
9. The Eight Green Tea Salted Egg Yolk Custard Bun
Love your custard bun or liu sha bao? Why not indulge in some salted egg buns which have been flavoured with matcha? These will be bound to blow your mind as it is both sweet, salty and slightly bitter from the matcha. Only available with the dim sum menu, so get there before 3.30pm.
Address:
The Eight
Level 3, Market City, 9-13 Hay St, Haymarket NSW 2000
Opening Hours: Weekdays 10am to 3.30pm, 5.30pm to 11pm; Weekends 9am to 3.30pm, 5.30pm to 11pm.
10. Matcha Pot Plant Milk Tea
Looking for a novel-tea? Well, look no further than Tea+ (Tea Plus) in Burwood, where you can get plant milk teas. This tiny cafe selling Taiwanese milk teas and Southeast Asian inspired cuisine is always packed to the brim with students.
We love the matcha green tea drink, which is made of matcha milk tea, a milk foam layer which is slightly salted, and a final layer of soil made from crushed oreo cookies. Each 'plant pot' is then topped off with a tiny sprig of mint. Dig in and drink the tea without a straw, and order some savoury food (the tiny fried crispy buns are delish) as well.
Address:
Tea+
Shop 9, 258 Burwood Rd, Burwood, NSW 2134.
Opening Hours: Tuesdays to Sundays, 11.30am to 9.30pm.
11. Matcha Soft Serve
Cho Cho San wins our vote for best matcha soft serve, although we know places like Aqua S and Chanoma serves them up as well. Opened by Jonathan Barthelmess and Sam Christie, Cho Cho San is a modern Japanese izakaya with a beautiful Scandinavian aesthetic.
Their main dishes are flavourful and service is excellent, but the star of the show for us, is the matcha soft serve. Pair it with a sake from their extensive sake list.
Address:
Cho Cho San
73 Macleay St, Potts Point NSW 2011.
Opening Hours: Mondays to Thursdays 5.30pm to 10pm, Fridays to Sundays 12pm to 11pm.
12. Matcha Waffle
Fujipan is a Japanese bakery which does a marvellous green tea waffle and green tea an pan (a green tea bun filled with red bean paste). It's the best treat if you are in the city late at night and craving something hot and sweet!
Address:
Fujipan
Shop 1, 605 George Street, Sydney NSW 2000.
Opening Hours: Daily, 8am to 10pm.
Bonus: Matcha Powder
Now if you are feeling inspired to make a matcha creation yourself but don't know where to get matcha powder, don't worry because we have also sussed out the best matcha powder in Sydney for you. Mista Matcha sells ceremonial and cooking grade matcha directly picked from green tea leaves from Nishio, Japan. What's more, service is great, and items are shipped from Sydney as soon as you order them, so you can have your matcha fix in less than two days if you're located in NSW.
Check out their matcha powder, tea set and accessories at http://www.mistamatcha.com.
Amazing Matcha Creations in Sydney
Who knew green tea could be savored in so many ways? These 12 creations just gave all matcha fans out there more reasons to love this healthy Japanese tea (and everything related to it). Leave a comment below to tell us which is your personal favorite!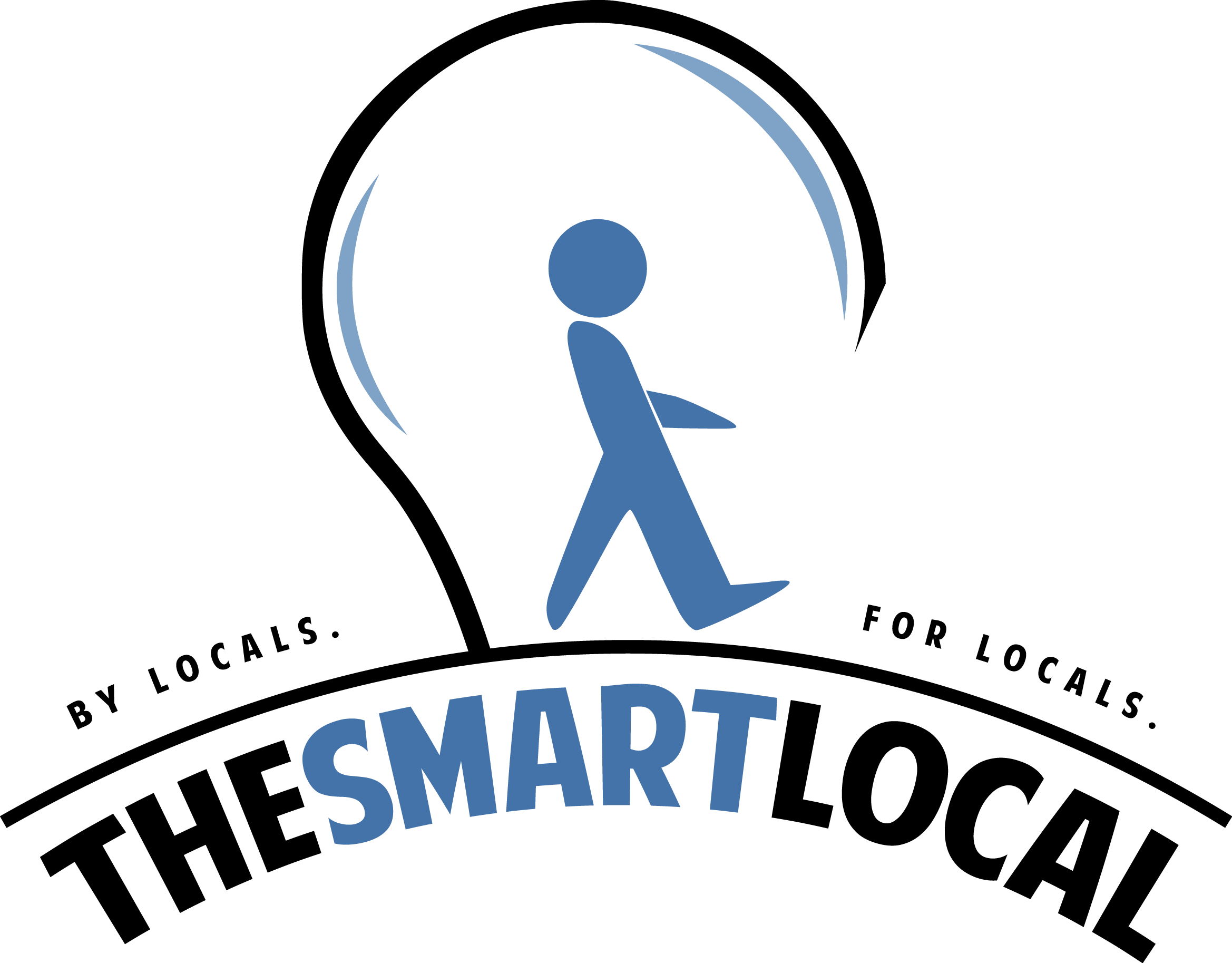 Drop us your email so you won't miss the latest news.