Mamee's Made in Malacca?

Source
When it comes to noodles, most Singaporeans can't decide between, ramen, indomie, mee pok or spaghetti. But one noodle with a special place in our hearts as the staple carb of our childhoods is the Mamee Noodle Snack.
Growing up, my classmates and I would be downing 10 packets of seasoning in a single seating. Which meant a trip to the Mamee Jonker House and MAMEE Factory up in Malacca was a walk down noodle nostalgia for me.
Mamee Jonker House is the place to get everything Mamee, from the official t-shirts to snacks that come in a mind-boggling selection of tasty flavors! And right here is a special way to the taste of noodle back home with you – Mamee Jonker House's Workshops – where you can customize cup noodles and even make Mamee snack noodles from scratch!
– Mamee Jonker House Workshops –
Mamee conducts two special workshops that let's you get hands-on experience with the noodle manufacturing process!
Noodle Doodle
Choose from 12 condiments and dried ingredients Source
Sure, getting the typical Curry or Seafood cup noodle is nice, but sometimes all you really want is a very specific Creamy Prawn and Chicken with Egg Noodles in a cup. Times like these, you head straight to Mamee's Noodle Doodle workshop.
Choose from 12 condiments and dried ingredients, and bring home an entirely customised batch of cup noodles. At RM5 for 6 cups, you should have enough to last about 2 hours after getting home.
At Mamee Jonker House, cups are the canvases! Source
For even more personality, wield yourselves some Sharpies and start doodling on your noodle cups. In case you're less than artistically inclined, leave those cups unblemished – after all, we know it's what's inside that truly matters.
The only other place you can get this DIY experience is Nissin Cup Noodle Museum in Japan! This is your chance to make a thoughtful souvenir with chicken noodle soup that'll warm the inner recesses of the souls of your BFFs back home.
Noodle Doodle
Hours: Mon -Thurs | 10AM – 5PM | Closed on Tues
Fri – Sat | 10AM – 7PM

Lil Monster Kitchen
Source
At the Mamee Monster DIY (RM15/pax) workshop, make noodles from scratch just like how it's made in the factory – kneaded, cut, steamed, fried to crisp and packaged – and the infamous Mamee Monster does on occasion pop down to teach you the intricacies of noodle-making!
Lil Monster Kitchen – epic arm workout for both adults and kids Source
With machinery safe for anyone to handle – including your little tots – this noodle-masterclass makes a perfect weekend family activity!
Lil Monster Kitchen Workshop (20 pax/class)*
Hours: Sat & Sun Only | 11.30AM, 1.30PM, 3.30PM
Phone: +60 62867666 (reservations required)
– Mamee Cafe –
At the back of Mamee Jonker House hides a cafe – The Mamee Cafe – serving up classic Malaysian favorites like mee goreng to cendol! We tried out their top-sellers, and here are the 4 must-eats at the cafe. They're not all noodle dishes, so don't you worry, rice-lovers.
1. Mamee Curry Laksa
It's interesting to see the flavours Mamee has come up with over the years! And the Mamee cafe is the place they showcase their noodle creations. This curry laksa has the lemak of Katong Laksa and is a great choice for those who cannot tahan spicy food, with the creaminess cutting through the spicy flavours!
Girls, make sure you head down with professional prawn-peeler a.k.a. bae, because you'll need someone to deshell those fresh prawns!
Price: RM8.80++
2. Mamee Mee Goreng
Tossed with egg and taufu, this Mee Goreng mamak, features the sweetness of the black Chef's Special sauce with the zest of lime, all without that distinctive yellow noodle taste. Made true to the streetside mamak stalls of Malaysia, this is must-try Malaysian comfort food, where Mamee's trademark noodle takes centre stage.
The best is the Chicken Satay, which was grilled just right, proving that that satay doesn't have to be charred beyond recognition to taste amazing.
Price: RM8.80++
– Rice –
Mamee Cafe has gone beyond just their noodle specialties with their take on nasi lemak and chicken rice balls.
3. Nasi Lemak
I'm a huge fan of the unpretentious mass-produced nasi lemak packets you'd find at kopitiams, pre-packed with bits of ikan bilis and soggy deep-fried yellowtail. But Mamee's nasi lemak is a complete game changer – with fragrant coconut rice, crunchy keropok and one very crispy chicken drumstick!
And locals dig this dish – some of them remarking it's quite like how their moms make it!
Price: RM10.80++
4. Hainanese Chicken Rice Ball
The founder of Mamee is a Hainanese man who loves him some chicken rice. He's personally made sure chefs at Mamee cafe can recreate Chicken Rice Balls true to its traditional taste before it was allowed on the menu.
You're definitely guaranteed legit tender Hainanese-style chicken. And check out the MASSIVEST rice balls – I'd say they've intentionally made them provocatively huge.
Price: RM10.80++
Feast your eyes on Mamee Cafe's recreation of classic Malaysian favorites.
Mamee Cafe
Hours: Mon – Thurs | 10AM – 5PM | Closed on Tues
Fri – Sat | 10AM – 7PM
Price: RM8.80++ and up
– Mamee Factory Visit –
They've strict hand-sanitizing policies here, just in case you've started freaking out over the lack of gloves! Source
Here's your chance to see where and how one of your favorite snack food is made – at a rate of 2 million noodle cakes per day- Malacca's flagship Mamee Mega Factory. The factory manager gives an informative tour and knows at the back of his hand how much flour is used daily – it's a paltry 80,000 tonnes!
YAAASSSS DELIVER 'EM TO ALL OF SINGAPORE Source
We watched the manufacturing process from start to end and found out just how much effort goes into producing the one of the most favored snack of the TSL pantry!
Mamee for the whole family
Source
Be sure to book your factory visit and workshop spots in advance, so you can watch how your childhood cornerstone snack goes from flour into a packet of crispy Mamee.
Mamee Jonker House
Address: 46/48 Jalan Hang Jebat (Jonker Street), 75200 Melaka, Malaysia
Phone: +60 62867666
Hours: Mon -Thurs | 10AM – 5PM | Closed on Tues
Fri – Sat | 10AM – 7PM
Mamee Mega Factory Tour
Address: Lot 1, Air Keroh Industrial Estate, 75450 Melaka, Malaysia
Phone: +60 62317176 (Ms Yip Wai Yee) | waiyee.yip@mamee.com.my
Hours: Book in Advance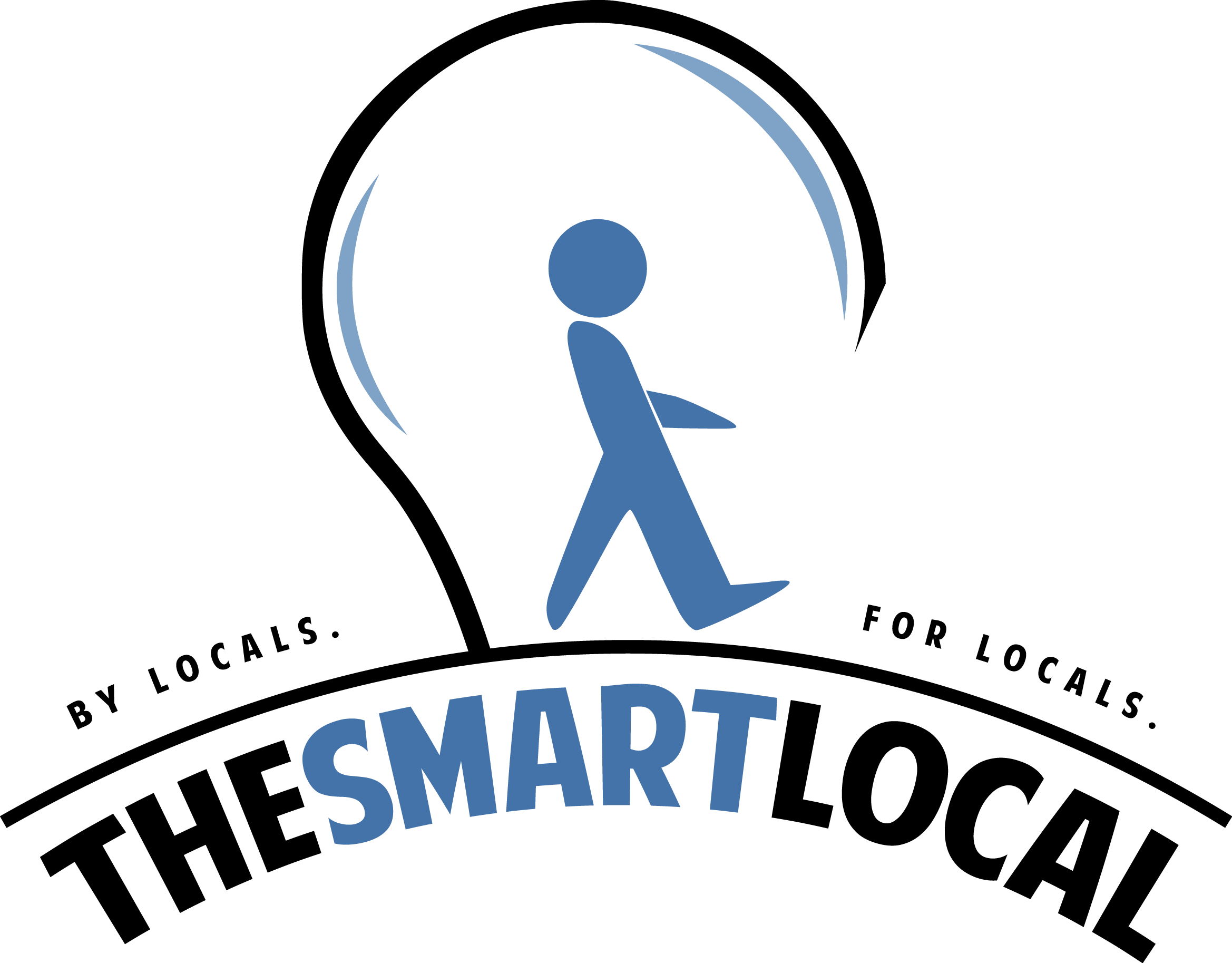 Drop us your email so you won't miss the latest news.