Beach resorts in Malaysia
Adapted from: ILTWMT
Most people would associate an exotic beach getaway with fancy locales like the Maldives and Hawaii. But for the average person, getting even a whiff of such luxuries means coughing up some serious moolah.
Turns out, paradise is a lot closer to home – there are some resorts hidden around Malaysia that are so beautiful, you won't believe they're only a few hours away. So gather your kakis and set up a trip at these places near the ocean for some serious rejuvenation.
1. Lato Lato Resort – Sabah
Image credit: @amamdaxib
Right atop the shallow coasts of Semporna sits the Lato Lato Resort. Built on stilts, your hut will give you a 360-degree view of the ocean and even let you view Bohey Dulang Island in the horizon.
Image credit: @mizz.leo
There are 3 kinds of accommodation to choose from, depending on your party size. However, rates are fixed at $50/pax. Each room comes with mattresses, pillows, a fan, and blankets and towels. Internet isn't provided, so buy a SIM card if you need to be connected 24/7.
Fresh seafood dishes. Image credit: @matsyahhh
Just cause you're in the middle of the ocean without an eatery in sight, doesn't mean you'll go hungry. Buffet-style breakfast, lunch and dinner is provided for free daily. But it won't hurt to bring some snacks before coming here, in case you get peckish.
Bohey Dulang Island. Image credit: @dinieqistina
During the day, you can swim, sunbathe and snorkel just outside your room. Once dusk hits, be amazed by sights you won't see in Singapore; from glowing plankton and turtles in the sea to  bright stars painted across the night sky.
For an additional $100/ person, visit the Bohey Dulang Island which was formed by the remnants of an ancient volcano. Here, you can hike, visit the Giant Clam and Marine Invertebrate Hatchery, scuba dive and go bird-watching.
Price: $50/pax per night
Address: Bum Bum Island, 91308 Semporna, Sabah, Malaysia
Website
2. Tubotel – Langkawi
Image credit: @ambraevamussone
The cylindrical rooms of Tubotel will strike the fancy of those with a penchant for all things minimalistic. Inspired by dasparkhotel in Austria and Germany, these pastel-coloured rooms have been repurposed from old pipes and fitted with a king-sized bed with ample storage underneath, power points, air-conditioning and even pop art, making them vibrant yet functional.
Admire the view from the sun bed. Image credit: @_cyrust
Leave your trip with more friends as you get to interact with other guests at common areas like the bathrooms and Lepak Lounge!
Image credit: Tubotel
Price: From $17/night
Address: Kuala Cenang, 07000 Pantai Cenang, Kedah, Malaysia
Website
3. The Resthouse – Terengganu
Image credit: @theresthouseperhentian
From the front, The Resthouse might look a slightly more atas sort of kampung but turn around, and you'll see why it's regarded as Perhentian's hidden gem.
View from sundeck. Image credit: @theresthouseperhentian
Right at your doorstep is a stunning view of the sea. A vestige from colonial times, this house is completely made out of salvaged wood and runs on solar power making it extremely eco-friendly.
Image credit: Airbnb
The accommodation comes with 4 bedrooms and 2 bathrooms, and comfortably fits 8 people. Don't worry about being thirsty as the attached kitchen comes with free juices, tea, coffee, ice, and filtered water. Meals aren't provided but there are many restaurants down the beach, serving typical Malaysian fare like nasi goreng, mee goreng and roti canai.
This will be right outside your doorstep. Image credit: Airbnb
Read a book on the sundeck as you take in the salty sea breeze, or jump right off it and be greeted by the sight of corals and fishes!
Image credit: @theresthouseperhentian
Price: From $245/night
Address: Pulau Perhentian Besar – half an hour by boat from Kuala Besut Jetty.
Website
4. Lexis Hibiscus – Port Dickson
Image credit: Lexis Hibiscus
If you've ever flown over Port Dickson, your eyes would've been drawn to the Lexis Hibiscus, arranged to form its namesake. Its marble-white facade, contrasted against the pristine waters, will have visitors thinking that they're in the Maldives.
Private Dip Pool. Image credit: Lexis Hibiscus
Every room comes equipped with a private dip pool and a sauna in the balcony area – so you'll be doubly relaxed as you gaze into the calming ocean while the steam loosens your muscles. There's also a glass panel on your bedroom floor that lets you view the marine life below.
Executive Pool Villa. Image credit: Lexis Hibiscus
No more fighting over bed space as the smallest room takes up a whooping 71 sqm and is decked with two king beds.
Image credit: Lexis Hibiscus
Besides water-based activities like jet-skiing and kayaking, make the helicopter ride your main squad activity. From just $67/ pax, you and your crew will go on a joyride and get a spectacular bird's eye's view of the resort.
Price: From $233/night
Address: 12th Mile, Jalan Pantai, Port Dickson, 71250 Pasir Panjang, Negeri Sembilan, Malaysia
Website
5. Bella Vista Waterfront – Langkawi
Image credit: Booked
Against the lush foliage of the surrounding forest and the clear waters of the Andaman Sea, Bella Vista Waterfront looks like a castle straight out a classic Disney movie.
Duplex. Image credit: Bella Vista Waterfront
Opt for the Duplex unit which has 3 bedrooms, a kitchenette, an en suite bathroom with walk-in shower, and a dining area – there'll be ample room for your squad.
Seven Wells Waterfall. Image credit: @marydclk_
There will be an onsite aquatic theme park at Bella Vista from October 2017. Till then, satiate your waterlust at the Seven Wells Waterfall which has a 91-meter drop and 7 pools at different levels of the fall.
Price: From $84/night
Address: Persiaran Mutiara, Pusat Dagangan Kelana Mas Kuah 07000, Langkawi, Kedah Darul Aman, Malaysia.
Website
6. Rawa Island Resort – Johor
Image credit: Pulau Malaysia
With its white beaches and spacious beach houses, Rawa Island Resort will let you have your very own Hollywood beach party. Each room comes with an en-suite bathroom, fresh water showers and air conditioning.
Image credit: Life of Lopez
And no beach party is complete without a splash! From their swirly slides to rocky cliffs, there are many areas for you to master your cannonballs at. There's also a volleyball net on the beach, making this the ideal resort for a fun-filled break.
Price: From $310/night
Address: Rawa Island, 86800 Mersing, Johor, Malaysia
Website
7. Seaventures Dive Rig – Pulau Mabul
Image credit: Seaventures Dive Rig
A former oil rig might sound like a peculiar choice for a getaway but don't be fooled. With the ocean within dropping distance from your feet, Seaventures Dive Rig is the perfect accommodation for dive enthusiasts.
VIP Family Room. Image credit: Seaventures Dive Rig
All rooms come with air-conditioning and WiFi, and there's even an option for a quad sharing bunk room if you're on a budget.
Around the rig, you'll find facilities to chillax at like a movie room, a karaoke lounge and a bar where you can play pool and table tennis.
Image credit: @seaventuresdiverig
Dive packages include unlimited diving at its dive site and guided boat dives to Sipadan, Kapalai and Mabul islands.
Note: There's a daily quota to the diving in Sipadan, and you'll need a permit before embarking on your underwater adventure. It's recommended that you stay for more nights to increase your chances of getting a permit.
The resort also has diving courses for beginners which take up a minimum of 4 days and are open to anyone over the age of 10.
Price: From $260/night
Address: Wisma Sabah, Jalan Tun Razak, Pusat Bandar Kota Kinabalu, 88000 Kota Kinabalu, Sabah, Malaysia
Website
8. Banjaran Hot Springs – Ipoh
Image credit: @kellbell_k
If you're dying to visit an onsen ryokan without the exorbitant plane tix, Banjaran Hot Springs is the place to be. Nothing says tranquility like soaking your skin in the rejuvenating hot springs while marvelling at the 260-million-year-old limestone hills encompassing the resort.
Plunge Pool. Image credit: The Banjaran
There are even private pools in every room, if you're in the mood for some late night dipping.
Image credit: Booking
Regain some inner peace by meditating in the caves or signing yourself up for some spa therapy. Fuel your body at The Pomelo which serves flavourful yet healthy dishes like the Mushroom Risotto and Lobster Orange Soup.
Price: From $358/night
Address: No. 1,Persiaran Lagun Sunway 3, 31150 Ipoh, Perak Darul Ridzuan, Malaysia
Website
Waterfront getaways in Malaysia
The sight of water is soothing to most people but with the lack of natural water bodies in Singapore, it might be time to visit these spectacular resorts with your homies to get your fix of all things wild and wet.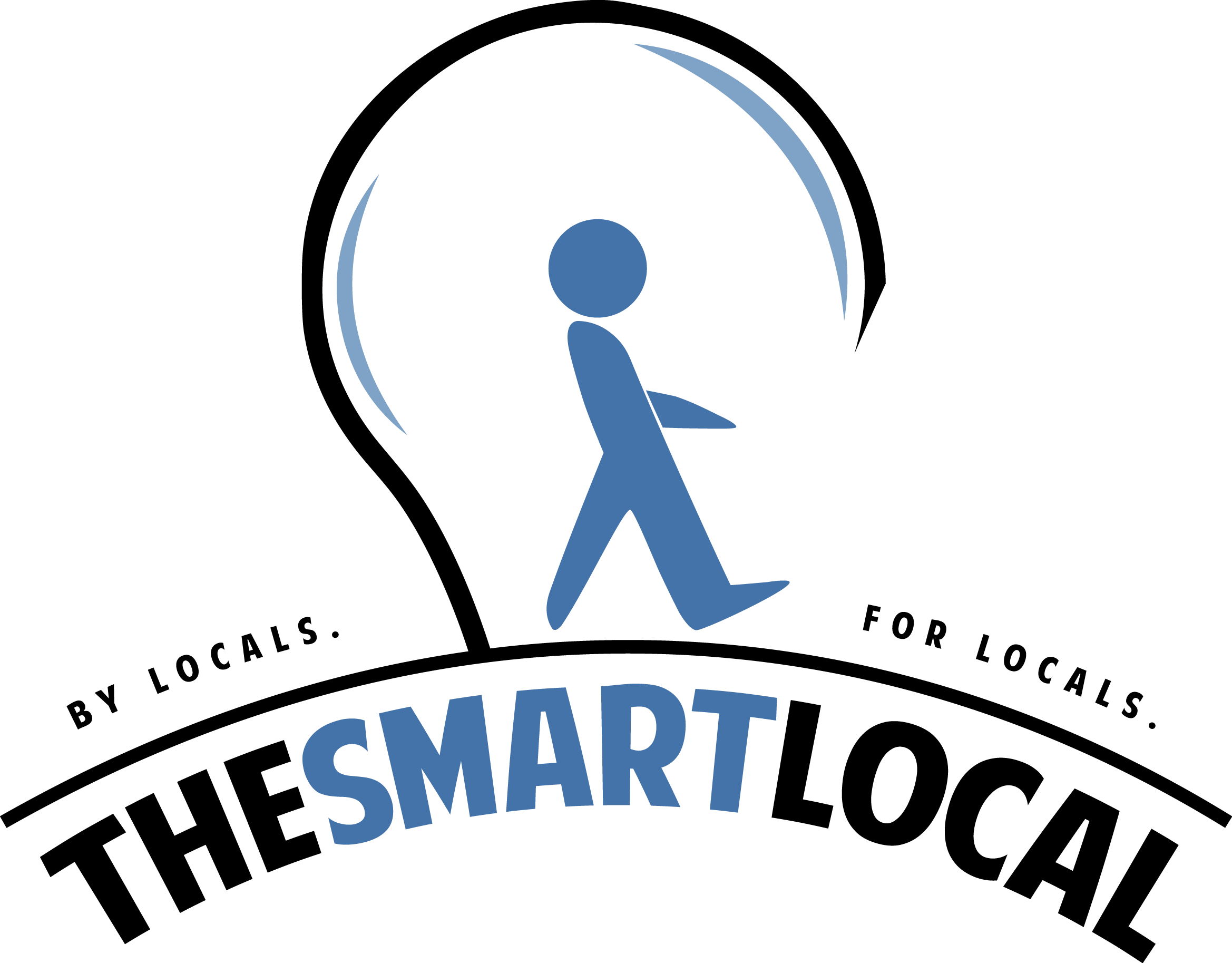 Drop us your email so you won't miss the latest news.