How to take your own couple photos 
---
Take these photos with makeshift phone tripods
In Singapore, it's not exactly in our DNA to strike up a casual chat with the nearest stranger. But when you're roaming about photogenic spots or new art exhibitions, you don't have much of a choice: if you want a keepsake for memory's sake, you'll need to ask the friendliest-looking person to help snap a quick shot of you and bae.   
We've come up with 7 innovative ideas for makeshift phone tripods so you can easily take your own couple shot. No need to feel paiseh any longer – these makeshift tripods are a game-changer for any IG feed. And the best part? They're everyday items that you can find on you right now. 
---
1. Use a 3-prong wall charger 
---
Chances are, not everyone has a wall charger in their bags. But you never know – many OLs have purses like Hermione Granger's neverending bag. You can find packs of tissues, hand sanitisers, and even the occasional charging adapter. 
For this to work, slot your phone between the 3 prongs – it fits like a charm. 
It's compact enough so you can place it anywhere you like too, whether an eye-level shelf or a seat bench. Just make sure to wipe down your items after with hand sanitiser, so you don't bring home any germs. 
---
2. Pop open a compact mirror
---
It turns out that a compact mirror is a double-edged sword: it's not just for you to dab away smeared eyeliner or lipstick smudges, but also a useful prop for your phone. 
Simply flip it open, adjust it to your desired angle, and lean your phone against it
---
3. Prop against your shoes
---
For this, all you need is a pair of shoes. Whether you're wearing Crocs or sneakers, all you need is a sturdy base so your phone stands upright – that means soft moccasins or casual slippers are a likely no-go. 
Admittedly, you might be barefoot with this tactic but it's all about working the right angles. Position your phone camera so it shoots from bottom-up. While many think that top-down shots are more flattering, shooting from this angle makes for the ideal #PowerCouple shot.
Remember to clean your phone thoroughly after using your shoe as a tripod. Always stay hygienic – you wouldn't want to catch any nasty germs when out on a date. 
---
4. Open up a bi-fold wallet to use as a base
---
Most men have a bi-fold wallet on them – flip it open and voila, you have an instant tripod. Just make sure none of your loose notes or change fall out. Unless it's a subtle $100 bill or metal credit card you want your date to notice… no judgement, but you can check out this guide for tips on how to better win a potential love interest over. 
Tuck your phone into one side, and use the other side as support.
The angle's also adjustable so you can position yourselves before setting it on timer mode. 
---
5. Use the inside spokes of an umbrella
---
This hack is for those who always have an umbrella on them, whether rain or shine. Now, dealing with an umbrella might get cumbersome in indoor spaces so this is a trick for when in a large, open space like Gardens by the Bay's Dragonfly Lake. 
Even better if your umbrella comes with a dangly loop at the end, so you can tie it on a low tree branch or loop it around a railing. 
---
6. Build a "tripod" made from pens
---
A portable tripod you can bring anywhere
It's divided: you either have a stash of pens on you at all times or you're always "borrowing" one. But for the former folks, gather all the pens or pencils you have on you and bunch them together with hair ties or rubber bands. 

At exhibit Flowers Bloom In An Infinite Universe Inside A Teacup, you have the choice of a hot local drink or yuzu-infused green tea.
You'll want to build it so it's teepee-shaped. While this method might seem elementary at best, don't judge it till you try it. 
---
7. Balance against a wireless earphones case
---
Those who've upgraded to wireless earphones are in luck: your earphones case makes an excellent makeshift tripod. It's surprisingly compact while making for a sturdy base – you can't shift your phone back-and-forth to get the perfect angle, but it offers a waist-level view that works for almost all backdrops. 
If you're resting your case on the floor, make sure to wipe it down after.
Simply rest your phone against the hinge before setting self-timer mode – so you've got enough time to pose.
---
Taking couple shots at Gardens by the Bay
---
There's no need to drag along your pro-photographer friend on all your dates. With these 7 tripod hacks, you can easily take your own couple shots with everyday items you have in your bag – everything from compact mirrors to umbrellas. 
Autonomous Resonating Life on the Water and Resonating Trees which covers the entire Dragonfly Lake
Instead of yet another blurry selfie in a crowd of people, Gardens by the Bay's newest exhibition #futureworld lets you level up your couple photos. It's a series of 7 art installations by teamLab, the same Japanese folks who were behind ArtScience Museum's Future World, so you know that the entire setup will be breathtaking. 
As part of the Singapore Bicentennial from now to 22nd March 2020, each exhibit comes with a subtle message – on how Singapore has thrived over the years. And after all, having a unique backdrop is bound to add visual finesse to your couple shots.
The 3 themes of #futuretogether: Connectivity, Aspirations, and Possibilities. 
It's done cleverly too: take the exhibit Message Pillar. When viewed through a smartphone app, you'll see words floating around that are posted by those around you. You can also post your own message! 
Not on loop, but thanks to a 24/7 computer program, it's constantly changing
Some, are even played out on latticed facades like Flowers and People, where you'll see a stunning display of blooming flowers. 
We'll also be making our way down to Animals of Flowers, Symbiotic Lives where local animals forged from colourful flower petals like leopards, sun bears, and otters prance through. If you touch one, they'll burst into a scatter of petals – making you feel like you're part of the artwork. 
Flowers Bloom In An Infinite Universe Inside A Teacup
Whether you're propping your phone against your shoes or building it from pens, try out these makeshift phone tripod hacks for your next couple outing. But, to play safe, remember to practise good hygiene when out and stay home if feeling unwell! 
Admission prices:
Outdoor exhibits: Free for all
Indoor exhibits: Singaporean residents –  Free for all exhibits | Non-Singaporean residents – $10 for all exhibits or $7 for Flowers Bloom in an Infinite Universe inside a Teacup indoor exhibit
---
This post was brought to you by GIC, a co-presenter of the #FutureTogether exhibition.
Photography by Pepita Wauran and edited by Kurtis Ma.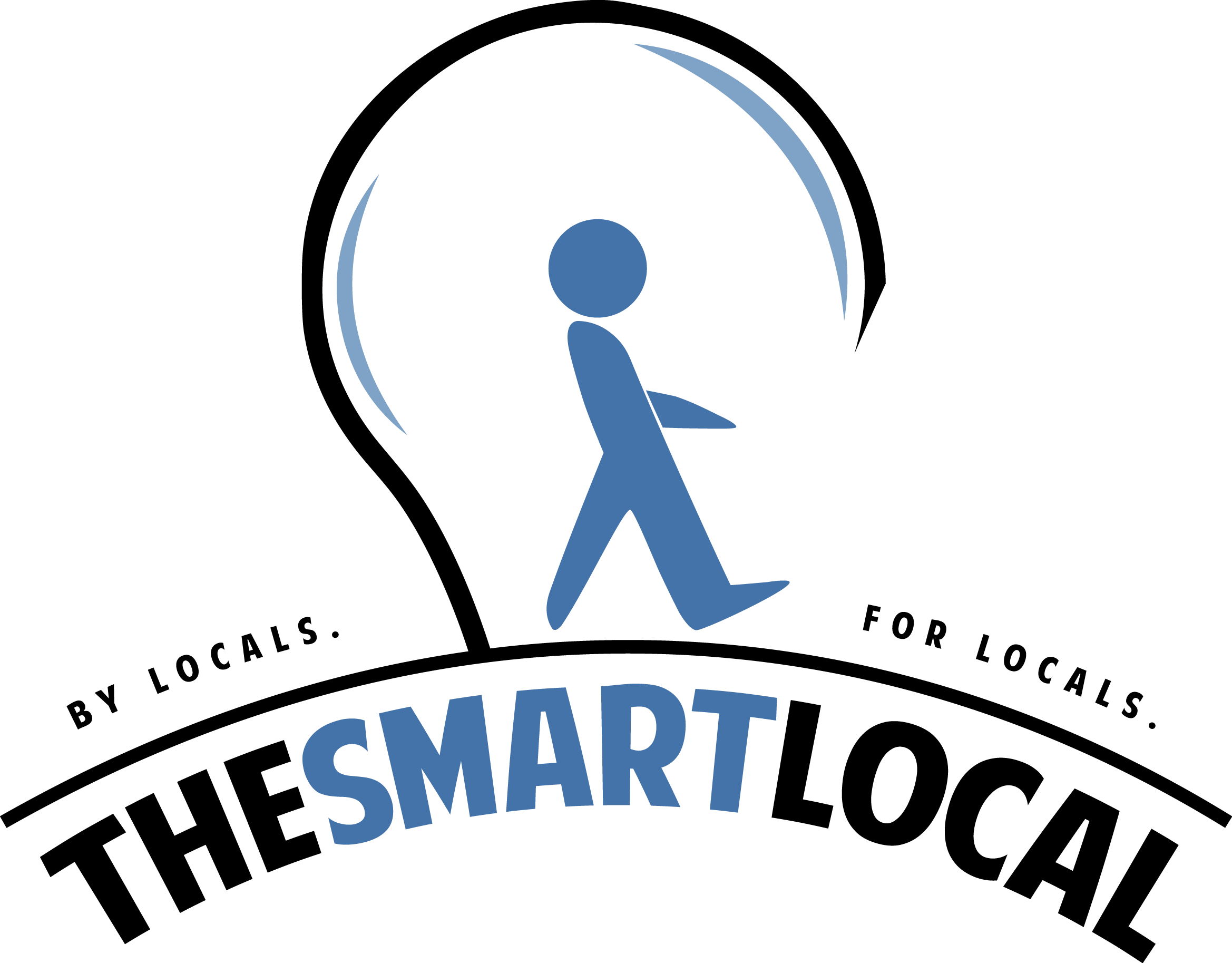 Drop us your email so you won't miss the latest news.