Malaysia's Luxurious Getaways
We all need a little indulgence sometimes no matter the price tag. It's an investment that'll benefit our future selves. So don't scrimp on luxury! Besides, nobody ever says no to a respite as reward for toiling hard at work. As they say, work hard, play harder!
From hotels in the middle of vibrant cities to exotic resorts in the private beaches of bolehland, here are the 12 best luxurious retreats ever!
1. Lexis Hibiscus – Dubai-Styled Water Bungalows
Source
It is not hard to find a paradise-like hideaway when you're in Port Dickson. Despite its popularity, the resort is almost secluded from the crowds so you'll enjoy precious time privately in a villa.
Lexis Hibiscus' aerial view forms a hibiscus, and is designed to resemble Maldives' kelong-like bungalows. You'll get to enjoy the pristine ocean view and you can also relax in your very own private pool!

Source: @georginabikiniparadise
Book a stay at Lexis Hibuscus.
Price: From RM600
Getting there: From KLIA2, you can book a cab to the resort, approximately 1 hour away. The resort also offers limousine services. Booking is available here.
2. Pangkor Laut Resort – Luxury Resort On A Private Island
The Pangkor Laut Resort has accommodations located in various parts of the island – standing on stilts above the sea, at the beachfront, or nestled amongst the forests. Wherever the rooms are, there's always a pool nearby or within the room itself. So expect to be in your swimming attire most of the time!

I'd prefer an accommodation in the midst of the forest,  where there's privacy amongst the trees. But if you're the wake-up-early-for-a-swim type, the stilted accommodation is surrounded by water – brave souls can dive out the window!
Price: From RM807 (Book here!)
Getting there (from KL):
4-5 hours bus ride from KL city to Lumut then take a taxi to Pangkor Laut boat launch in Marina Island.
Take a Berjaya airline flight to Pangkor Island from Subang airport in KL.
3. Tunamaya Resort – Resort In A Pristine Beach And Clear Waters

Source: @mr.yao_hai
Nestled in the east coast of Pahang is the exotic Tioman, an island that is most often overshadowed by Perhentian Island and Langkawi's fame. Tioman's calm atmosphere and lagoon makes up for the lack of lavishing hotel amenities.

Source: @lilsahla
The best that this hideout has to offer is its spa with a view, that constantly reminds you're on holiday. The refreshing oceanic scenery right outside the villa's window isn't just for show – it's meant for snorkelling and diving!
Price: From RM496 (Book here!)
Getting there:
Take the speedboat or ferry from Mersing's Jetty
You can book your transportation in advance with the Resort here.
4. St Regis Langkawi – Infinity Pool That Faces The Sea
St Regis Langkawi is fronted by its infinity pool that faces the Andaman Sea, completing the view with Langkawi's hillside. At first, it might seem funny to be soaking in the pool while the crystal clear waters crash about 50 metres away – until you see the jacuzzi. Then it all makes perfect sense.
You'll find that the infinity pool concept is a feature that's not limited to the main swimming pool. Some rooms have an infinity pool balcony or even a ledges for those who'd love a private sun-bathing session.
Price: From RM1,328 (Book here!)
Getting there: Take a flight to Langkawi Airport and take the complimentary Bentley Service to the hotel.
5. Philea Resort & Spa – Cabin-Like Bungalows
Philea Resort and Spa is Melaka's best kept secret, meant for exhausted city dwellers. The private gem comes at a reasonable price which is perfect for those impulsively looking for a getaway.

Source
Philea Hotel's cosy setting and antique architecture is accompanied by cabin-like terraces that resemble pine logs – it complements the natural environment that it is covered by! The resort also offers fine dining experience within its vicinity, to top your luxurious stay off.
Price: From RM463 (Book here!)
Getting there:
90 mins cab ride from KLIA/KLIA2
Shuttle service is available at Philea Hotel from/to Melaka Sentral / Equatorial Hotel / Renaissance Hotel / Mahkota Hotel / Alor Gajah
6. Malihom – Resort Hidden Within The Quiet Forests

Source: @huilichng 

Source: @huiling_yu
When your life gets too jialat with work and yum cha-ing isn't enough to dispel your tiredness, what you need is a secret hideaway. Malihom's giant swimming pool overlooking the endless greenery of Penang hill has got to be a refreshing remedy. On top of that, breakfast is complimentary!
Experience adventure by participating in Malihom's village foot trail or complete your relaxing day with a traditional massage therapy. Or maybe indulge in a spa therapy instead!
Price: From RM487 (Book here!)
Getting there:
Fly to Penang then book a cab to MaliHom Private Estate.
If driving, it is advisable to follow Waze.
Full driving direction can be found here.
7. Vivanta By Taj, Rebak Island – Modern Indian-Styled Resort
Vivanta by Taj is a modern hotel chain originated from India. Its elegant and royal ensemble is in sync with Rebak's landscape, a privately owned island by the resort itself. As a secluded destination, you'll feel lonely, with no one else to share the serene atmosphere other than who you came with – which is the best feeling of loneliness ever.

Source: @weddingsutra
Vivanta by Taj allows you to laze around by the gorgeous Andaman Sea without any distractions, other than the thought of other facilities and activities you can enjoy. The hotel's facilities is worthy enough for Indian royalty, which is how you'll feel like with their excellent room service.
Price: From RM457 (Book here!)
Getting there: 
Direct fly from Singapore to Langkawi
20-minute drive to Port Cenang from the airport
Take the ferry to Rebak island
8. The Banjaran Hotsprings Retreat – A Hot Springs Resort
As suggested by its name, the resort assimilates with Ipoh's natural beauty, spacing out its amenities amongst the caves, hotspring and rainforest. There's a crystal cave for hanging out and a separate meditation cave, a balcony dug from the hills, a cave meant for saunas and dipping pool hotsprings. The facilities are unlike typical luxury hotels!
Visitors have all mentioned how the retreat looks empty when the amenities are out in the open, but low and behold, there's a private pool inside some accommodations. Nonetheless, the Banjaran Hotspring Retreat is best for those who love the outdoors, with its Jungle Walk trail and guided trekking.
Price: From RM1,276 (Book here!)
Getting there: 15 minute drive from the city of Ipoh, 2 hours from Kuala Lumpur.
9. Four Seasons Resort Langkawi – A spacious, Zen-Like Resort
Four Seasons Resort Langkawi is a gigantic resort, where you'll be able to roam freely, exploring its istana-like grounds. Everything you need exists on the ground floor aside from ascending various staircases along the way to enjoy pretty sights from a height, including its infinity pool.
Some villas are accompanied by a private pool so don't bother heading out to the beach or the main swimming pool unless you're keen on doing laps. If you'd like to head out anyway, wait till the sun's down when it's cooler and you'll be able to hear the loud crashing waves – the beach looks beautiful at night.
Price: From RM2,395 (Book here!)
Getting there: 20 minute drive from Langkawi airport.
10. The Magellan Sutera –  Resort With A Harbour

Source: @tititifanyan
Sabah, being a destination with one of the world's top beaches, has resorts by the shores for a blissful retreat. The Magellan Sutera is one of them!
The interior design is extravagant and its furniture screams comfort. It's one of those resorts that aims to slow your life down with its luxury. Plus, Magellan Sutera is known for its traditional Balinese massage therapy. Ughh, the guilty pleasures just keep piling up!
Price: From RM557 (Book here!)
Getting there: The only way to get to Sabah is by flights. You can fly to Kota Kinabalu Airport, the city centre is only 20 mins away.
11. Doubletree by Hilton Hotel – Mini Island Resort Pool 
Hilton Hotel's the epitome of luxury when it comes to hotels in the city. At level eight, a cave-like tunnel joins the lobby to the pool, where excited visitors can dive out from. It's a water playground with the pool being decorated just like a mini island resort.

Source: @maxavalerevna
No forests, white beaches or sparkly seas, but it doesn't necessarily mean it's not as beautiful as those resort-types. As a hotel in the city, it is best enjoyed in the room with the curtains up, to  appreciate KL's beautiful cityscape in its most classy.
Price: From RM355 (Book here!)
Getting there: Click here for details on how to reach the hotel.
12. Best Western Premier The Haven – Infinity Pool By The Hills

Source: @stellla.y
The Haven Resorts is aptly named with its environment rich in flora and fauna. What's most peculiar is the view when you take a dip in its gigantic pool – the scene is divided into two, half natural landscape, half man-made landscape. The resort's great effort in blending into the natural backdrop clearly shows.

Source: @mr_ryantommy
Your holiday can be spent extraordinarily through yoga and meditation at the decks with open-view gazebos. It's like the hermit life, meditating and healing in the mountains, except you're cheating by being surrounded in luxury. Frankly, cheating sounds like the better plan here.
Price: From RM530 (Book here!)
Getting there: You can either get to Ipoh via bus or flight, then take a cab to the resort.
Fancy Retreats In Malaysia
Source
It's fine to live through your hectic work schedule, knowing how a refreshing retreat is cheap and accessible. Work hard, play hard (in this case, relax hard), they say. Vacations like these are no longer once in a lifetime experience. With the reasonable price tag and an experience that's larger than life, you can head back to the resorts whenever you need to unwind!
*Disclaimer: Hotel rates are updated as of 1st September 2016
A portion of this content may contain referral links to products. Our opinions remain our own.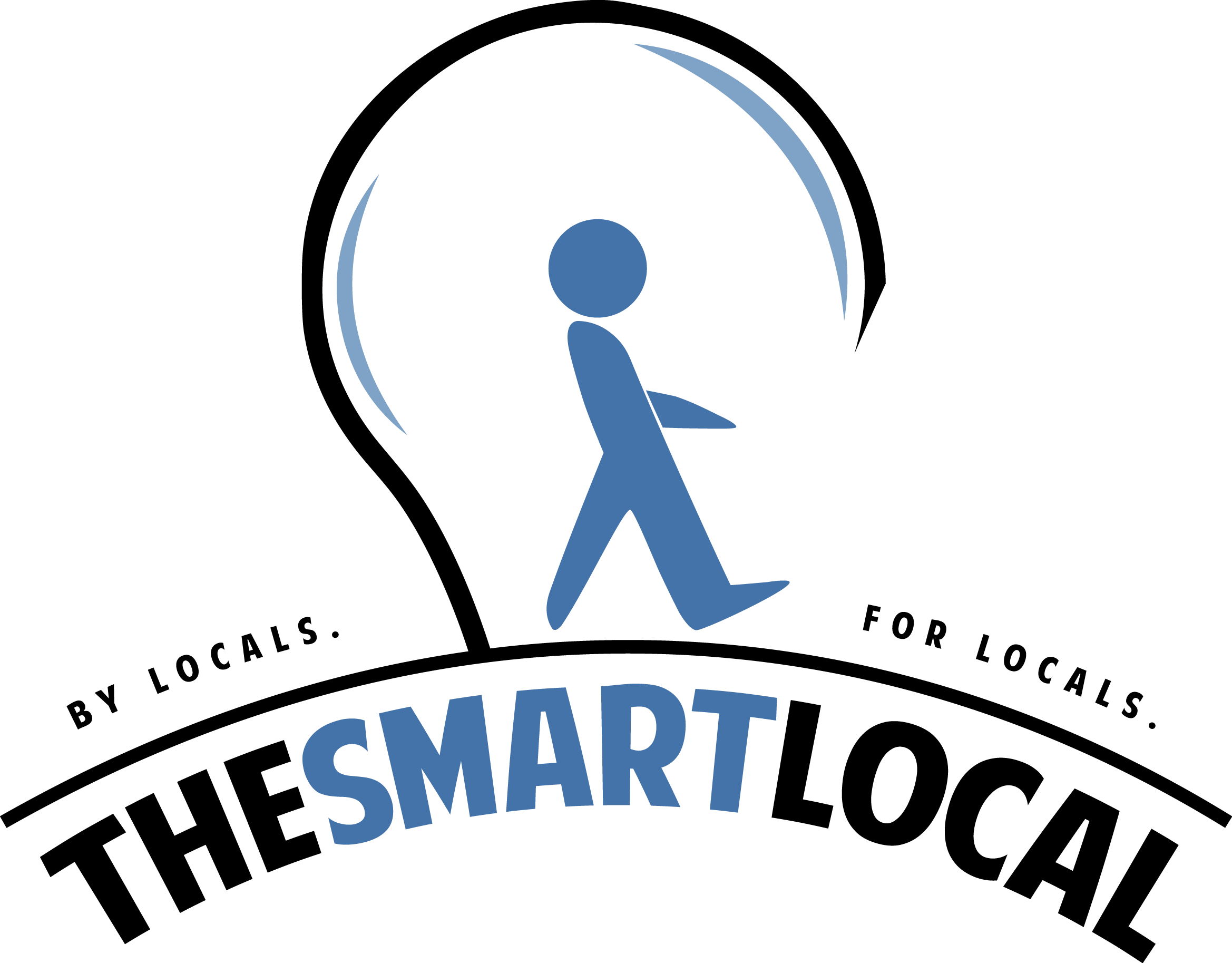 Drop us your email so you won't miss the latest news.