Affordable luxury hotels with over-the-top facilities
Image Credit: Grande Centre Point Terminal 21
While feasting on 50 baht (~S$2) roadside mango sticky rice and haggling over 100-baht (~S$4) t-shirts at Rot Fai brings us a certain high, there's no denying the bliss of coming back all hot and sweaty to 5-star accommodation where you can forgo that Thai massage and just soak your aches away in the comfort of your very own bubble bath.
From infinity pools with in-built music systems to rooftop driving ranges, here are 10 over-the-top luxury hotels for you to live like royalty at just a fraction of the cost of your SG staycays:
1. Tower Club at Lebua – Sip cocktails atop the filming location of The Hangover II
End the night with a glorious dinner on the 63rd floor at Sirocco or party your way across their 3 rooftop bars: Distil, Sky Bar, and Breeze.
Image Credit: @shabgard.giti1
The opportunity to ball as hard as Bradley Cooper and his 'wolf pack'  in The Hangover II presents itself with Tower Club at lebua, because you can actually book out the outrageously extravagant suite they completely wrecked at a whopping 24,000 Baht (~S$1,000) per night.
Image Credit: Lebua Hotels & Resorts 
At a much lower rate of 6,700 baht (~S$275) per night, their most "basic" city view suite comes with not just a separate living room but a private balcony as well. This also includes exclusive and complimentary access to their panoramic Tower Club Lounge on the 52nd floor, where you can graze on canapes and alcoholic beverages for free throughout the day!
The view from your private balcony
Image credit: @albee0726
If you settle for their Tower Club Signature Suite, be sure to work your way through their extensive Pillow Menu of 9 choices from Luxury Goose Down Pillow to Memory Foam Anti-Snore – guaranteed to have you sleeping like a baby.
Tower Club at lebua
Address: 1055 Silom Road, Bangrak, Bangkok 10500
Price: Starting from 6,700 baht (~S$275)/night
Website
2. Grande Centre Point Terminal 21 – Relax and rejuvenate in a glasshouse-like jacuzzi
Image Credit: Grande Centre Point Terminal 21
Talk about a wide variety of facilities and Grande Centre Point Terminal 21 would be one of the hotels leading the list. One of the highlights would be their Jacuzzi, Sauna & Steam room.
In the glasshouse-like interior, their jacuzzi and sauna facilities will do the job of invigorating your tired bodies without you having to scour the streets in search of a massage parlour.
Image Credit: Grande Centre Point Terminal 21
The hotel also offers a jogging track, tennis court, mini golf driving range, and an outdoor swimming pool so you'll never get bored staying in!
Grande Centre Point Terminal 21
Address: 2 Sukhumvit Soi 19, Bangkok 10110
Price: Starting from 3,900 baht (~S$160)/night
Website
3. Grande Centre Point Sukhumvit 55 – Unwind at a Japanese onsen within the hotel building
Image credit: Grande Centre Point Sukhumvit 55
On the topic of luxurious holidays, the thought of soaking in a Japanese onsen is probably one that comes to mind. But there's no need for a trip to Japan because Grande Centre Point Sukhumvit 55 is Thailand's largest onsen hotel.
Image credit: Grande Centre Point Sukhumvit 55
A small fee of 650 baht (~S$26.80) is all it takes to unlock the sheer bliss of their many baths such as the Soda Bath, Hot Stonebed Bath, as well as their Steam & Sauna rooms.
Image credit: Grande Centre Point Sukhumvit 55
Accommodation-wise, their rooms aren't lacking either. Even their simplest room, the Signature Deluxe, comes with features such as a bathtub, work desk and a sofa bed. For ladies on a solo trip, the hotel also has a Lady Deluxe room that comes with special amenities such as an additional hair-dryer and female toiletries and is located on the ladies-only floor.
Grande Centre Point Sukhumvit 55
Address: 300 Sukhumvit Soi 55, Klongton Nua, Wattana, Bangkok 10110
Prices: Starting from 3,120 baht (~S$129)/night
Website
4. SO Sofitel Bangkok – Relax in an infinity pool with underwater music
Image Credit: @kaksipaksuapoikaa
Though our own country boasts the world's largest rooftop infinity pool, access to Marina Bay Sand's pool is out of our reach, unless you're willing to fork out over S$400 for a night's stay. But thankfully for us, there's So Sofitel Bangkok, a 5-star luxury hotel with its own infinity pool and underwater music!
SO Sofitel Bangkok offers over 200 rooms and suites each themed after one of nature's four elements: water, earth, wood, and metal. The designs of the rooms are centered around the themes and when making your reservation, you will get to choose the theme of your preference.
Image Credit: @browse.in.th
Wooden floor, hand-sketched murals, and featured lightings can be found in rooms with the theme of wood while those opting for the earth element can expect blue, black, and white marble tiles with full-length glass.
To top off the lux factor,each room also comes with an Apple Mac mini, a luxury bathtub, and a floor-to-ceiling window giving you panoramic views of Lumpini Park.
SO Sofitel Bangkok
Address: 2 North Sathorn Road, Bangkok 10500
Price: Starting from 5,800 baht (~S$238)/night
Website
5. St. Regis Bangkok – Live like royalty with a 24-hour personal butler
Image Credit: @aya7iro
You can pretty much eat and shop like royalty anywhere in Bangkok but to live like one, hit up The St. Regis Bangkok. On top of luxurious rooms, one service unique to this hotel is The St. Regis Butler Service  – a 24-hour speciality service hotline for your every beck and call.
From the unpacking and packing of your luggage to garment pressing and making reservations at your favourite restaurants, no request is too insignificant because after all, the customer is king.
The St. Regis Bangkok
Address: 159 Rajadamri Road, Bangkok 10330
Price: From 6,770 baht (~S$278)/night
Website 
6. COMO Metropolitan Bangkok – Enjoy your private patio with an outdoor rain shower
Image Credit: COMO Metropolitan Bangkok
If you're like me, a dreamer in love with interior design but still can't afford your own home, you can live out your dreams for a few nights at COMO Metropolitan Bangkok. Each room is tastefully designed for optimal comfort and city living and decked out with an Internet-ready smart TV, a BOSE Wave SoundTouch music system, rainforest head shower and a Nespresso coffee machine.
Image Credit: COMO Metropolitan Bangkok
Their Terrace Rooms also come with landscaped private patios and an outdoor rain shower that'll give you all sorts of resort vibes. Guilt creeping up on you after all that over-indulgence? Sign yourself up for a total body detox programme, tone up with their complimentary yoga classes, or melt your stress away in their hydropool hot tubs after a long day of shopping.
COMO Metropolitan Bangkok
Address: 27 South Sathorn Road Tungmahamek, Sathorn Bangkok 10120
Price: Starting from 4,500 baht (~$185)/night
Website
7. W Hotel – Pamper yourself at the spa's private Turkish bath suite
Image Credit: W Hotel Bangkok
A cheap and shiok Thai massage is always at the top of our must-do-lists when we visit Bangkok, but for on days you just feel like going all out, look no further than W Hotel's acclaimed Away Spa.
Be it their 5½ hour full-blown detox spa package or a quick 90-minute hot stone massage, you'll be given the option to select your choice of mood lighting, help yourself to their DIY mocktail and healthy snack counter, and access the spa's sauna, steam room, jacuzzi, and a unisex Hammam (Turkish bath).
Image Credit: W Hotel Bangkok
And if there's one thing Bangkok has more than rooftop bars, it's rooftop pools. Although many hotels in the city pride themselves on having outdoor pools, W Hotel takes the cake with their WET pool. Found on the 6th floor, the rooftop pool has in-built LED lights as well as underwater music to enhance any swimming experience.
Image Credit: W Hotel Bangkok
Living up to their name as a "luxury urban playground", W Hotel also stands out from the crowd with their stylish designs. Every room carries bold patterns, vibrant colours, and modern furnishings that include their 40" flat screen LED Samsung TV stocked with in-room movies.
W Hotel Bangkok
Address: 106 North Sathorn Road, Bangkok 10500
Price: From 5,400 baht (~S$221)/night
Website 
8. U Sathorn Bangkok – Customise your own pillows, tea flavours, and soap scent for free
Image Credit: U Sathorn Bangkok
If you think that having a balcony, an in-room entertainment system, and coffee and tea-making facilities are the bare necessities in a 5-star hotel, U Sathorn Bangkok will blow your mind. The hotel offers their guests a 100% customisable experience by letting them decide on the kind of pillow, tea, and the scent of soap they'd like to have during their stay at no additional cost.
So whether you're more of a fan of jasmine or lemongrass, just indicate your preference when you're making your reservation online and expect one heck of a good time.
Image Credit: J'AIME by Jean-Michel Lorain
Treat yourself to some French delicacies at J'aime by Jean-Michel Lorain, their in-house restaurant. Besides the specially curated menu featuring food from Kamui beef to roasted pigeon, the restaurant is also known for their unique "upside down" interior design concept with inverted pillars and glass flooring.
U Sathorn Bangkok
Address: 105/1 Soi Ngam Duphli, Thung Maha Mek Sub-district, Bangkok 10120
Price: Starting from 4,360 baht (~S$179)/night
Website
9. Centara Watergate Pavillion Hotel Bangkok – Relax at a resort-themed rooftop pool above BKK's shopping district
Image Credit: @linhartono
Located directly above Pavilion Shopping Mall, Centara Westgate Pavilion Hotel Bangkok lies in the heart of Pratunam district and is probably the most convenient accommodation shoppers can find. Besides its prime location, one feature that the hotel prides itself on would be its resort-like rooftop chill area.
Named "Moom Sabai", this rendezvous spot with sundecks surrounding small water fountains gives you an escape from frenzied city life without having to travel to the outskirts of the country.
Image Credit: antcapture
Centara's Twin and Superior Suite can go as low as 3,400 baht (~S$140) per night. For families looking for a more luxurious treat, their Metro Suite can accommodate up to 4 people and comes with a jacuzzi and even a private terrace with sundecks.
Centara Westgate Pavilion Hotel Bangkok
Address: 567 Ratchaprarop Road, Bangkok 10400
Price: Starting from 3,400 baht (~S$140)/night
Website
10. Dusit Thani Bangkok – Take a swing or two on their rooftop driving range
The Ratanakosin Suite 
Image credit: Dusit Thani Bangkok
For those looking to maximise their Bangkok experience both outdoors and indoors, Dusit Thani is one of the few hotels that not only give you convenient access to the city's best night markets but offers a whole lineup of activities to keep your spirits high and pulses racing.
Image Credit: Dusit Thani Bangkok
Complete with squash courts and a rooftop golf driving range to tackle every restless moment, their rooftop is also just the place for restless souls to unwind and take in all the city has to offer.
If you're after a more unique experience, check yourself into their Thai Heritage Suite where the furniture and decorative elements are inspired by Thailand's historic kingdoms.
Dusit Thani Bangkok
Address: 946 Rama IV Road, Bangkok 10500
Price: Starting from 3,540 baht (~S$145)/night
Website
Living the luxe life in Bangkok City
So whether you're a massage maniac, an adrenaline junkie, or an overly-stressed individual just looking for some rest and relaxation, let this list of hotels be your guide to living it up in Bangkok!
---
This post jointly brought to you by Amazing Thailand.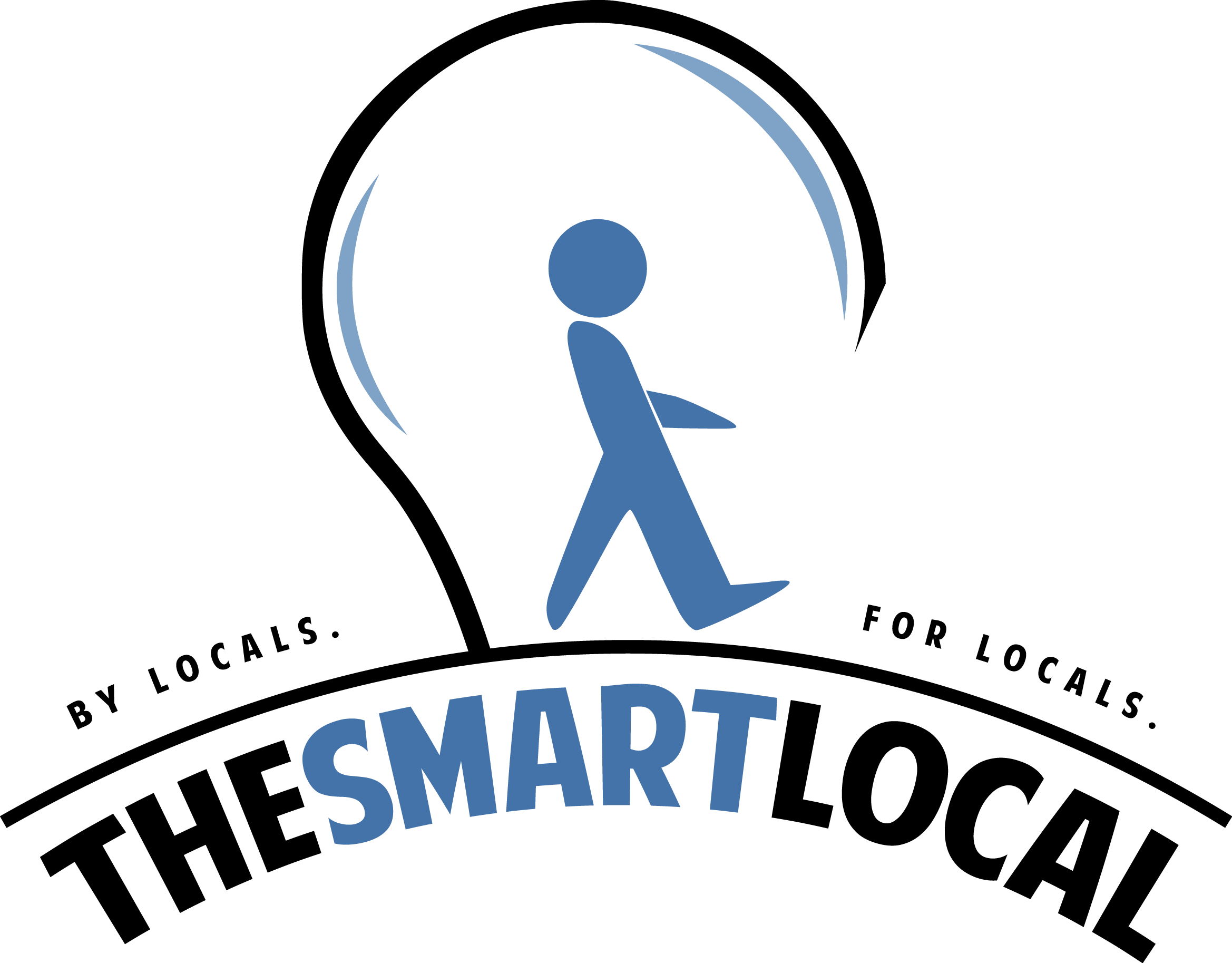 Drop us your email so you won't miss the latest news.