Finding the perfect book
The Japanese have the word tsundoku, which loosely translates to the condition of buying books but never reading them – instead, leaving them to pile up into a book mountain you know you won't be scaling anytime soon.
And then it happens: you find The One™. Perhaps it's a comic book that leaves you in stitches or poetry that makes you sob into your pillow at 4 am, but how many books from our own literary scene make it out of the tsundoku heap?
So if you've yet to find your match, we've compiled 10 books by local authors for you and your fellow bookworm friends to fall in love with.
1. The hopeless romantic
Singapore Love Stories

Source: @tripfiction
People find love everywhere. Some at school, others on the MRT. And for some of us, McDonald's. But hey, love is love. But what does it really mean to love and be loved in Singapore?
Singapore Love Stories presents seventeen stories that depict love lives of our nation's rojak mix of lovers. From the love-lorn heartlander to privileged expats, writers explore this human condition called love – including grief, revenge and how love fuels our everyday lives.
2. The happy-go-lucky joker
Date King
Ah, the grand quest for love. Follow Ah King on his misadventures in this 2-part series, as he looks for the girl of his dreams. It's a hilarious take on Singaporean dating habits and stereotypes, giving us a good reason to have a little laugh at ourselves.
Social satire isn't too much of a common trope in our local lit scene, which is what makes Date King a refreshing and lighthearted read to add to this list.
3. The one who isn't exactly into words aka fake bookworm
The Art Of Charlie Chan Hock Chye

Source: @hosin
I'll admit – I can't resist a comic book. Words can be overwhelming for some of us, but that doesn't mean we don't like reading a good story. Why be told a tale through words when you can do so with pictures, right? Right. Sonny Liew does just that in his graphic novel, The Art Of Charlie Chan Hock Chye.
In this visual biography of one of Singapore's pioneering comic artists, Liew also weaves in Singapore's historical milestones through rich illustration and storytelling. Astute readers are in for a big surprise too – but you'll just have to wait till the end for that!
4. The daring one
Ministry of Moral Panic
What does a lady boy, a pop ye-ye singer with a faulty heart, and Maria Hertogh have in common? They're all characters from Amanda Lee Koe's debut novel and winner of 2014's Singapore Literature Prize, Ministry of Moral Panic, which explores human sentiment, sexual frankness and the Singaporean psyche.
Through her dream-like prose and raw characters, Amanda fearlessly challenges conservative Singaporean norms that no one really talks about. It displaces, disturbs and even provokes – which is exactly what makes this book a hauntingly sublime read.
5. The one who'd rather live in another era
Ten Sticks and One Rice
Enter the world of Neo Hock Seng – an illegal bookie, a secret society member and a street hawker. The manga is a touching tribute to our growth as a nation, following Hock Seng's struggles to make sense of life as Singapore transforms from a kampong to the cosmopolitan city we know it as today. Shoutout to the sentimental ones out there – this book will leave you in a pensive daze for sure.
It also clinched the bronze award at 2014's 7th International MANGA Award with its moving artwork and storyline that manages to hit home.
6. The social justice advocate
Cooling Off Day

Source: @ethosbooks
"I know sometimes people get angry, and anyhow blame other people. Especially if the party they support never win. It's natural." 
Based on interviews with people during the months that led up to the watershed General Elections in 2011 and the aftermath that followed, Cooling Off Day is a play of unbridled honesty and emotion – quintessential elements of Alfian Sa'at's work. It paints an achingly candid portrait of Singaporeans, and what the concept of democracy means to us.
7. The Shakespeare-in-the-making
The Best of Edwin Thumboo
Local lit aficionados should be familiar with Edwin Thumboo – a pioneering poet and literary icon. While fellow academics describe his work as grammatically intricate or highly complex, the humble reader like myself appreciates Thumboo's ability to juxtapose real life with imagination. He's even written a poem about Ulysses meeting our dear Merlion, which tells the story of Singapore's migrant past and prospective modernity.
8. The true-blue heartlander
Balik Kampung 
The Balik Kampung series compiles the stories of writers from all over our little island – from the East to the far, far West, and everything in between. And yes, that includes Yishun. Sure, some of us would rather have a wall built around this heartland – but to others, it might be the right kind of crazy. It's home.
There are currently 7 books in the series, each with carefully selected stories that'll make you feel all sorts of warm and fuzzy – and a little more proud of the place you call home.
9. The Kid at Heart
The Very Solid Adventures of Handsome Hock and Champion Poh
Who says adults can't read children's books? Well, nobody did. So go right ahead and pick up Phua San San's collection of childhood tales that follow Handsome Hock and Champion Poh through the 1970s. And hey, it's even a great escape tool if you ever get a little sick of 2017. Nostalgia awaits!
10. The forever-on-holiday
In Transit: An Anthology From Singapore On Airports And Air Travel
They say a book has the ability to bring its reader anywhere, and In Transit has all the reasons to do so.
This anthology presents poetry, essays and short stories inspired by the experience of air travel. From the depths of Changi Airport to cruising miles up in the clouds, these stories will bring readers on a journey of aspirations, belonging and the sweet feeling of adventure.
Supporting Singapore's literary scene
If you've managed to find the literary love of your life within our list of 10 above, congratulations! If not, don't fret – the search isn't over.
This February, the #BuySingLit movement is coming to town as a nationwide initiative to help promote local literature. The campaign serves as a reminder that there are titles worth reading. Many young people are taking up writing as a profession, but are at a disadvantage due to not having enough exposure. We could be having our very own J.K. Rowling on our hands!
#BuySingLit is also celebrating books written in all our national languages. That's right, it's time to embrace our mother tongues as part of us, instead of just another subject on our report cards.

Storyteller Jumaini Ariff, seen here as her alter-ego Nek Selampit, will be holding a workshop during the event 
#BuySingLit will be hosting more than 40 activities; from poetry installations to interactive murals out of graphic novels, and even romantic evenings listening to love stories at the National Gallery – there'll be something for everyone!

Be sure to check out The Whispering Wallpaper, an interactive auditory wall which will be installed at Plaza Singapura.
From 24 to 26 February 2017, the #BuySingLit movement will be taking place at various venues around Singapore. So bookworms, remember to mark your calendar. It's time to make a change, one local book at a time.
Find out more about #BuySingLit here!
Win #BuySingLit vouchers worth $100!
Reading doesn't always have to be a chore – #BuySingLit is giving away vouchers which are redeemable at selected bookstores across Singapore.
To stand a chance to win, simply follow these steps:
1. Like and share this post
2. Comment here by 2nd March and name us a local author
The contest ends on 2nd March and 5 lucky winners will be chosen, and each winner will walk away with $100 worth of #BuySingLit vouchers to get their story time on. Good luck, and happy reading!
---
This post was brought to you by #BuySingLit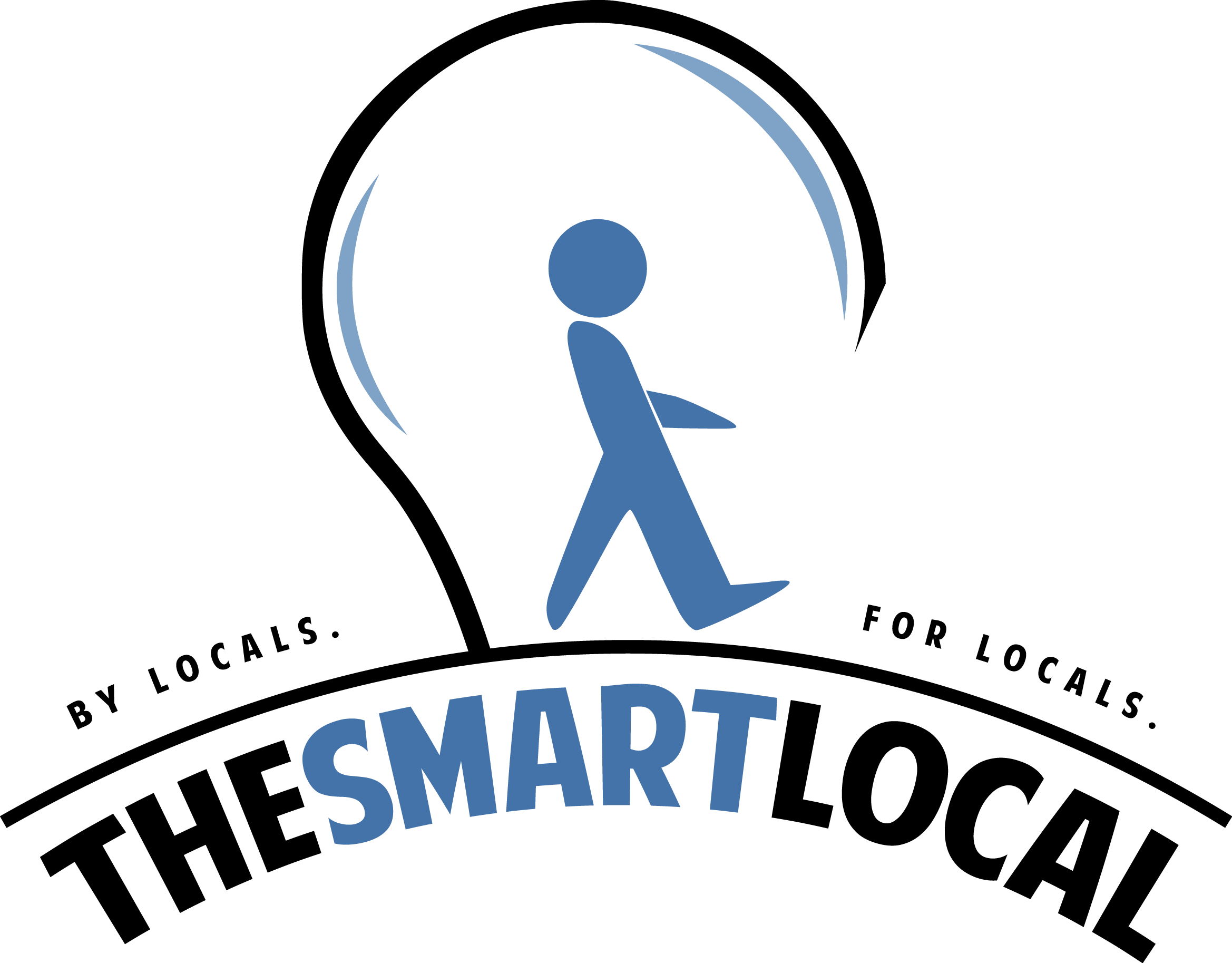 Drop us your email so you won't miss the latest news.